Whether you're journeying to the Eternal City to see the sacred Vatican Museums, explore the Colosseum, or try some incredible cuisine, Rome has tons of attractions for all visitors. But with so much to see, what's the best way to do it all? In this guide, we cover the best Rome tours we offer so you not only see it all but get the most out of your vacation.
---
Pro Tip: Planning what to do on your trip to Rome? Bookmark this post in your browser so you can easily find it when you need it. See our comprehensive guide to Rome for more planning resources, our top Rome tours for a memorable trip, and how to see Rome in a day.
How Many Tours Should I Take?
Guided tours are one of the best ways to get truly acquainted with the city you're visiting. We recommend you add at least one guided tour to your schedule per day.
A great tour will run anywhere from 2 to 4 hours and leave you enriched and energized by what you just visited. We hire amazing guides who are passionate about giving you the best possible experience—both learning and fun!
Not ready to book a tour? Find out if Rome tours are worth it.
Our 4 Best Vatican Tours
The Vatican Museums is the biggest museum in Rome and can welcome as many as 19,000 visitors on a typical day. That means crowds, lines, and of course, congestion.
Luckily, all our Vatican tours come with skip-the-line tickets that relieve the burden of waiting in queues and entering at crowded times. We even have a special agreement with the Vatican that enables us to offer you entry during off-peak hours.
Additionally, all of our tours include entry into the Sistine Chapel and St. Peter's Basilica (some tours offer entrance but not a tour of the basilica—see the tour details). We recommend entering as early as possible, but we offer Vatican tours in the afternoon as well if that's what suits you best. Check out our full guide to the best Vatican tours for more details and maps. Here are our top recommended Vatican tours: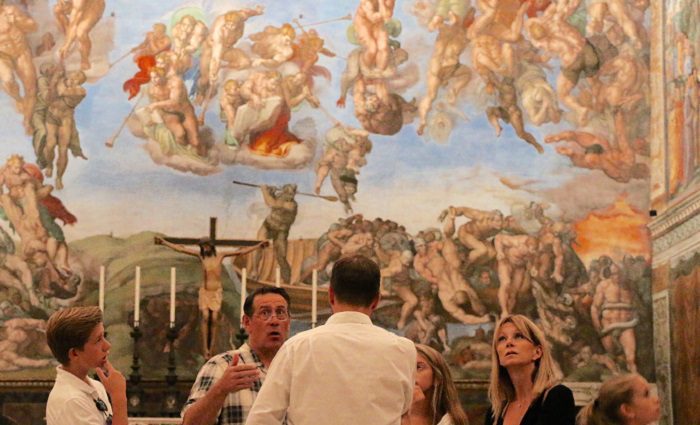 This tour combines our best-selling classic Vatican experience with the added privilege of early access to the Vatican. Getting in early is an advantage to help beat the crowds and the summer heat. You'll see all the highlights before touring St. Peter's Basilica.
See tour itinerary, price, and description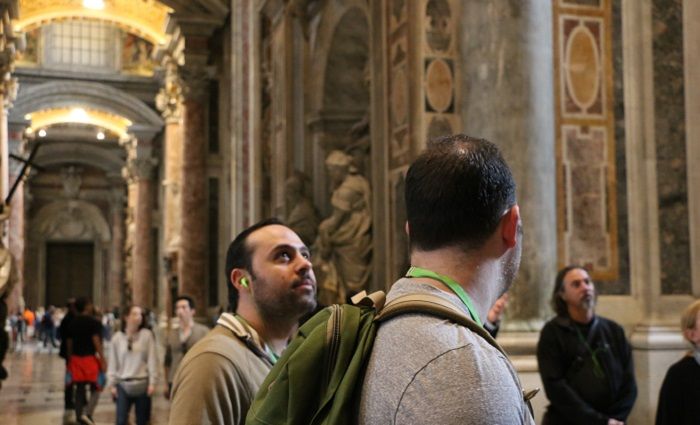 This tour has flexible start times throughout the day and is the least expensive. So, you'll still be able to skip the line, see all the top attractions including the Sistine Chapel and St. Peter's Basilica, and have the flexibility of visiting whenever is best for your schedule.
See tour itinerary, price, and description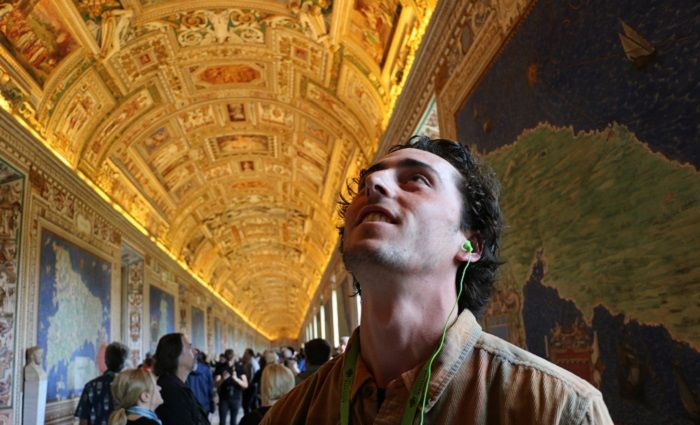 This is how you see Rome! Visit two of the Eternal City's most iconic attractions in VIP-style on this combo tour that gives you more for less. With special early entry and skip-the-line access, this is not your average Vatican tour.
You'll get closer to the magnificent work of masters like Raphael and Michelangelo and see the Sistine Chapel ahead of the crowds. After lunch, rejoin the tour at the Colosseum for an exploration of ancient Roman history with special access to the Arena Floor. Step into the arena and feel the eyes of ancient Romans on you!
See tour itinerary, price, and description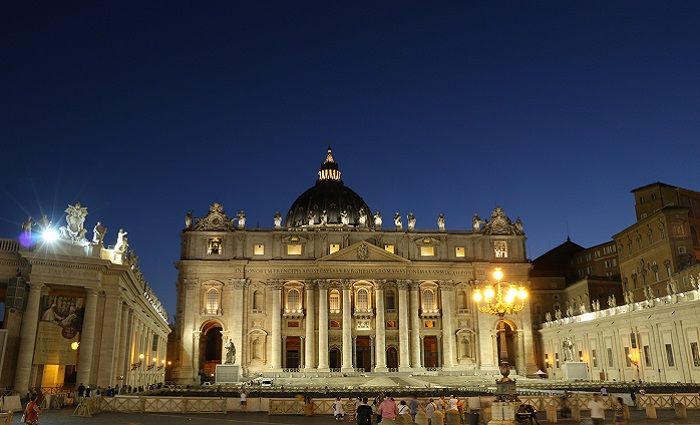 What's more exclusive than visiting Vatican City at night? With a small group and a passionate guide, your tour of the Vatican Museums will be a forever memory as you explore after hours without the crowds. You'll wander through the main galleries and courtyards without worrying about the heat of the day too.
And of course, a stop in the world-famous Sistine Chapel is a must. Stand beneath the crowning jewel of Michelangelo's works after hearing your guide explain in detail what's so magnificent about this creation.
See tour itinerary, price, and description
Our 5 Best Colosseum Tours
Right up there with the Vatican Museums, visiting the Colosseum is without a doubt one of the best things to do in Rome. This grandiose structure stands in the center of Rome, reminding us of the city's rich history.
The Colosseum is the largest amphitheater in the world and can hold up to 70,000 spectators. When the Colosseum was still used for gladiatorial matches, it was the scene of many fights between gladiators and animals—often to the death.
All of our Colosseum tours enter the monument through a back entrance, making sure you not only skip the lines but also enter through a shorter security line. Check out our full guide to the best Colosseum tours for more details and maps. Here are our top recommended Colosseum tours: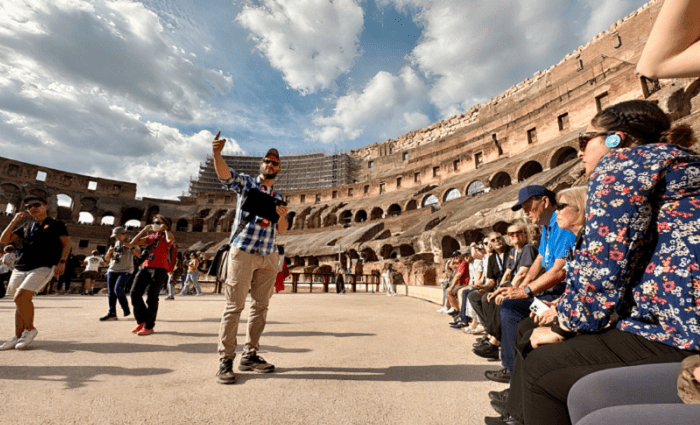 This tour is for the budget traveler that wants exclusive access and great value. You get skip-the-line access and three areas of the Colosseum in one tour.
Walk through the gladiator's gate out onto the Arena Floor where gladiators fought in front of the crowds of Ancient Rome.
See tour itinerary, price, and description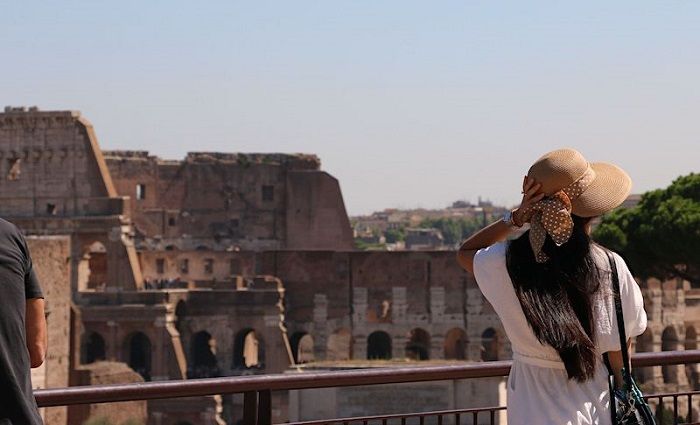 For no-frills travelers who want a great guide and great value, this is a great option. This complete Colosseum tour provides a concise and engaging overview of ancient Rome. You'll explore the Colosseum's first and second floors and get to know where the elites of Rome lived during the peak of the Roman era.
See tour itinerary, price, and description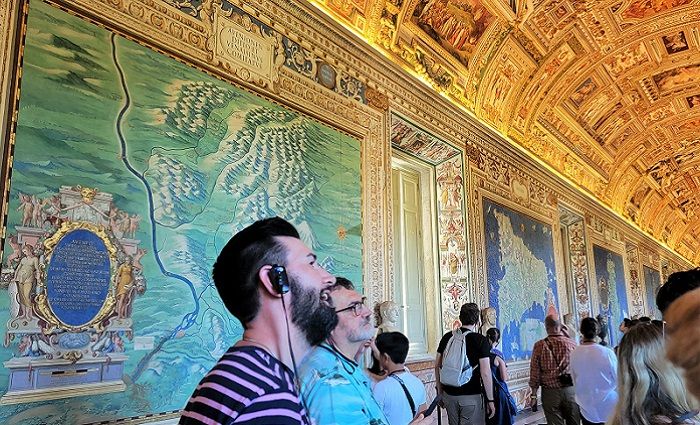 Want to see both the Vatican and the Colosseum? This combo tour gets you more bang for your buck by combining them! You'll enjoy skip-the-line entry at both the Colosseum and the Vatican.
First, dive into ancient Roman history at the Colosseum, Roman Forum, and Palatine Hill where you'll walk in the steps of Gladiators and Emperors. After lunch, rejoin the tour at the Vatican to hear stories of papal intrigue and see some of the world's most celebrated artworks by masters like Raphael and Michelangelo, and, of course, the Sistine Chapel.
See tour itinerary, price, and description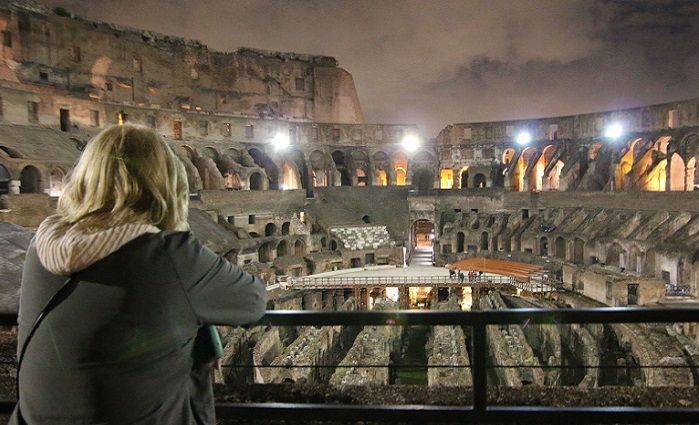 This exclusive experience is o for the night owls. The tour ends between 10 pm and midnight, depending on the start time. You'll get the opportunity to experience the Colosseum and Arena Floor at night without the crowds. Tickets are extremely limited and only offered 30 days prior to the tour, so plan ahead!
See tour itinerary, price, and description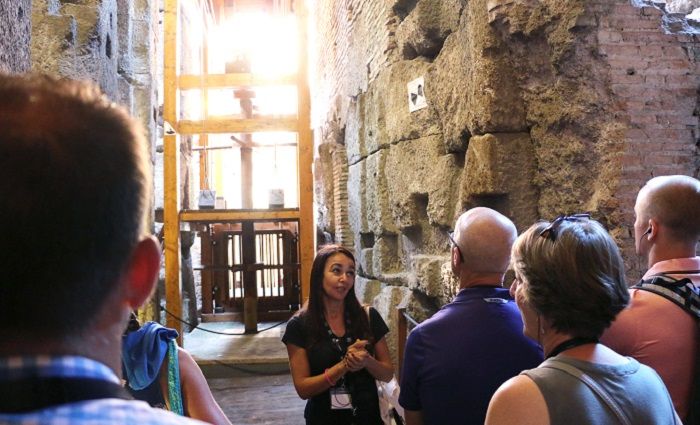 This is our most exclusive Colosseum tour and few visitors get the chance to explore the Underground area before heading to the Arena Floor. This is because it's an active archeological site with extremely limited access. Don't miss your chance, tickets sell out fast since access is tightly limited here.
See tour itinerary, price, and description
Our 6 Absolute Best Rome Tours
Part of the reason we love Rome so much is that its robust history is crammed into the center of the city. It's all relatively close together and walkable (within reason).
Once you've visited the Colosseum and Vatican, you'll still have a lot left to see and taste! Could you really come all the way to Italy and not take a guided tour through some of the most celebrated cuisines in the world?
Our most popular food tour is a walk through Trastevere and other parts of the city center. And for the more hands-on among you, we also offer a pasta-making class that has incredible reviews.
Another great way to experience Rome is on our electric bike tour through the city. See the center in a few hours and learn your way around—you'll definitely find some local treasures to revisit.
Want to see the best of Rome without too much walking? Definitely check out our private sightseeing tour by tuk tuk. You'll zip around Rome, taking in all the sights and history without breaking a sweat or spending the whole day doing it.
Another must-see attraction is the Rome Catacombs. They're located outside the city near the Appian way, which gives you the perfect opportunity to explore beyond the city center.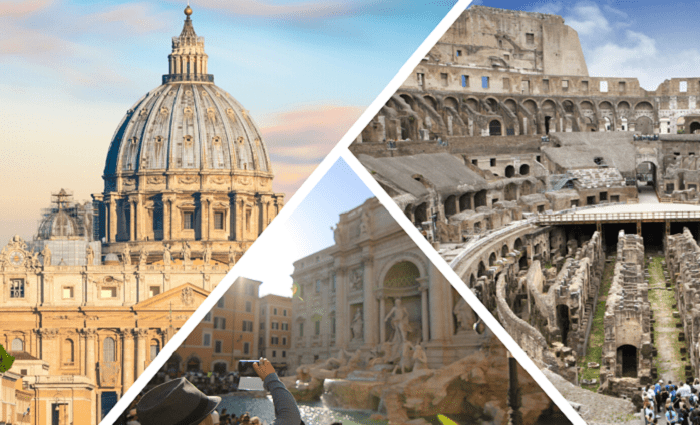 Our Rome in a Day Tour is one of our most popular tours to date. You get a comprehensive tour of the Vatican museums by an English-speaking guide. You'll also get a full Colosseum tour that includes the Roman Forum. The Pantheon, Piazza Navona, Trevi Fountain, and Spanish Steps are also on the itinerary.
This is a great way to get the main highlights of Rome before you head out to discover it even better on your own. While we provide transportation at times, this tour makes for a long day with lots of walking. Be ready for a big dinner on your own afterward with plenty of hydration! Vino helps with hydration, right?
See tour itinerary, price, and description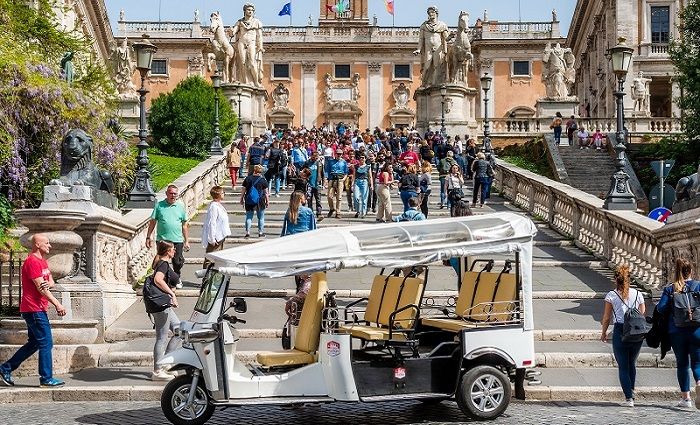 Want to see the best of Rome without walking? This is the tour for you. Our private Rome sightseeing tour by golf cart (also called a tuk tuk) is a fantastic way for up to four people to enjoy the very best of Rome in 3 hours without breaking a sweat.
Sit back and relax as your driver-guide takes you to see the city's top sites including ancient Roman landmarks like the Colosseum, Roman Forum, Circus Maximus, and the Pantheon. Your guide knows all the best viewpoints!
Of course, you'll see Trevi Fountain, Piazza Navona, and Piazza Venezia, but you'll go further afield to Aventine Hill and Janiculum Hill to see Rome from viewpoints many weekenders miss in Rome. Doing Rome by golf cart is an incredible way to see what the Eternal City is famous for while taking in the atmosphere of this vibrant city
See tour itinerary, price, and description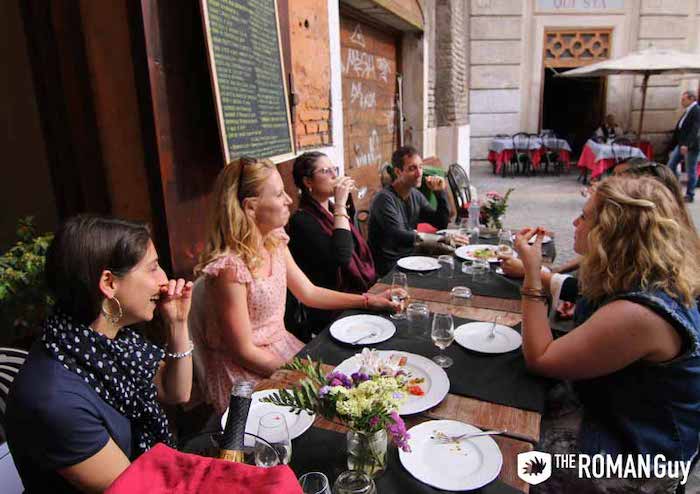 This is our classic Rome food tour that we recommend to anyone who wants a true foodie experience in the Italian capital.
Expect to try some mouth-watering Roman pizza, classic street food such as filetto di baccala, and a sit-down Italian pasta dinner with refreshing gelato for dessert.
It's a great way to learn the local way of doing things and find out why you'll rarely find salt and pepper on the table will dining in Rome.
See tour itinerary, price, and description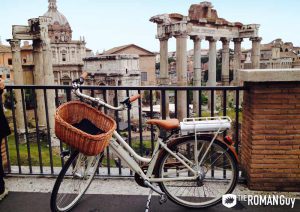 What better way to cruise around the city? A battery-powered bike to get you over the seven hills of Rome and a pedal bike that allows you to take all the back streets and pedestrian routes.
This is a really cool way to get a ton of great photos and fully immerse yourself in the city. Your English-speaking guide will identify lots of great places to eat and drink along the way.
See tour itinerary, price, and description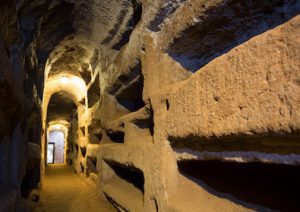 The Roman Catacombs were used for hundreds of years to bury the dead. They were primarily used by Christians and in large numbers—some catacombs are home to half a million tombs and burial plots!
Your English-speaking guide and small group will explore the Catacomb of Domitilla, which boasts frescoes over 1500 years old and an ancient chapel. You'll go deep below ground and probably wonder why the graves were so small.
This experience also brings you to the Appian way where you'll walk upon the very same stones as many Romans like Julius Caesar!
You'll finish your journey through the dark history of the Roman dead with a visit to the Capuchin Crypts. This is a famous crypt where the Capuchin Monks buried thousands of their dead—although a better word may be arranged.
See tour itinerary, price, and description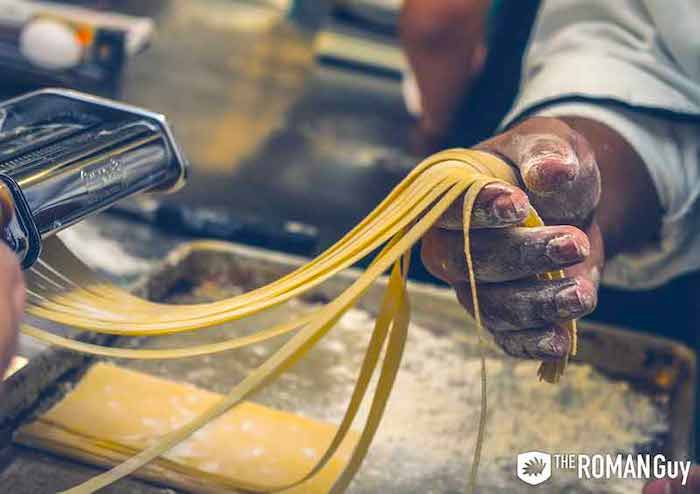 If you're looking to explore the city of Rome and its cuisine, look no further. On this walking tour through downtown Rome, you'll visit some of Rome's main sites like the Spanish Steps, Pantheon, Piazza Navona, and Trevi Fountain.
You'll also join a local chef and learn how to make traditional Italian pasta and the art of crafting the perfect tiramisu. And, not to worry, wine is included.
See tour itinerary, price, and description