Looking for a great restaurant or place to eat after your Colosseum tour in Rome? The good news is, there are tons of delicious restaurants and trattorias nearby – just gotta find them amongst the tourist traps. Our list of the best restaurants near the Colosseum and in other areas of Rome are updated and refined annually by our team of life-long students of Roman cuisine; locals!
---
The 9 Best Restaurants and Places to Eat Near the Colosseum

in 2021
The Colosseum is a must-see monument for anyone traveling to Rome. It is a huge site including the Palatine Hill and Roman forum which takes roughly 3 to 4 hours to fully explore.
By the time you are finished, you'll be famished. If you just finished a Colosseum tour or a self-guided visit you'll be starving so look for the 👣 emoji letting you know its a quick walk from the Colosseum.
Ai Tre Scalini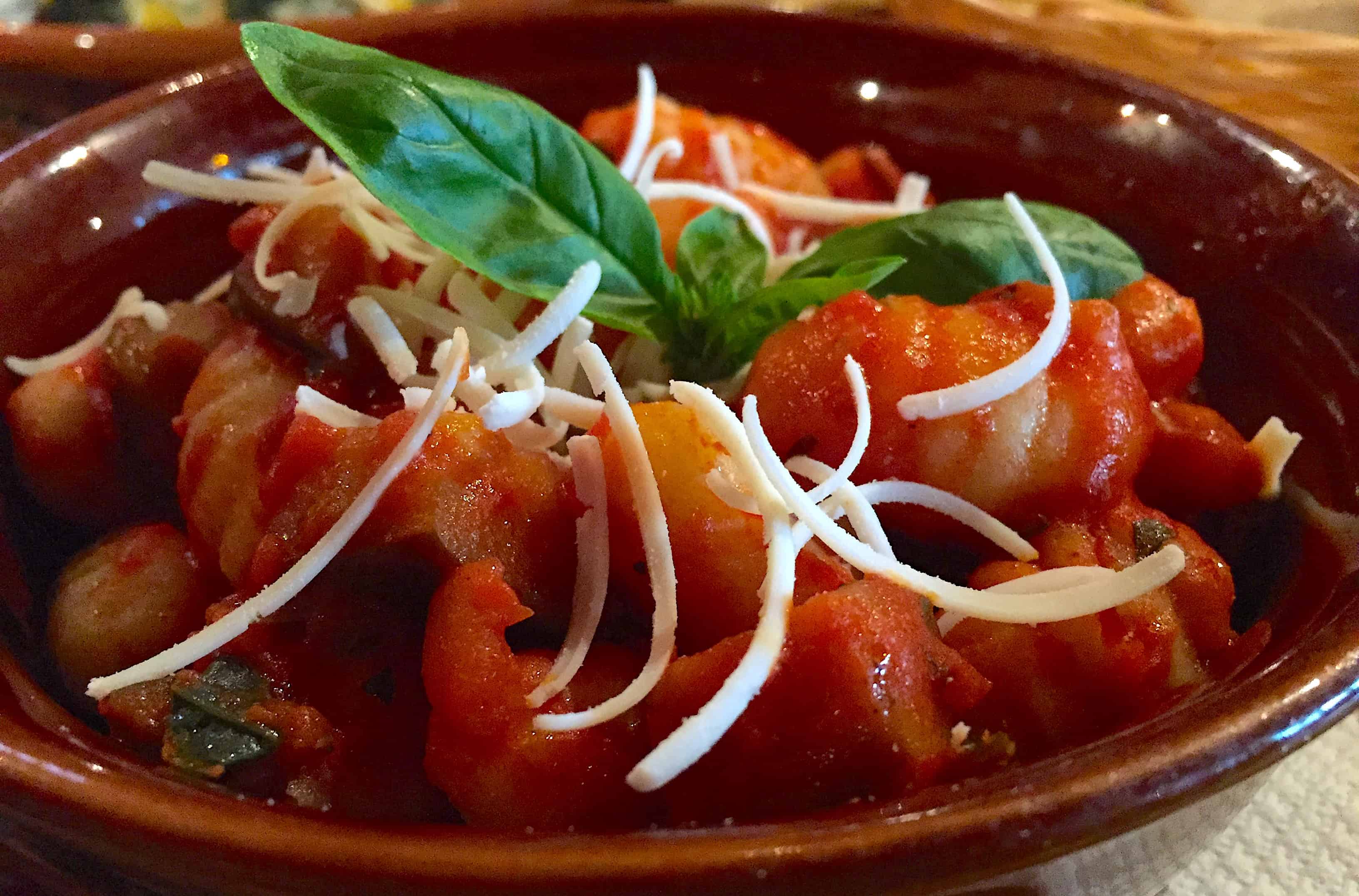 €€ | Casual | Kids
I was introduced to Ai Tre Scalini on the first night that I moved to Rome full-time. If I was that lucky, you can be too!
This is an awesome little enoteca/restaurant that serves a ton of great wine by the glass as well as a rotating menu of seasonal dishes.
If its lunchtime and I am in Monti (the neighborhood near the Colosseum) I am going to eat here. It is the perfect lunch spot for those who don't have plans for the rest of the day. Eat lunch and drink you're way to dinner.
Address: Via Panisperna, 251 | Phone: +39 06 4890 7495
Hours: Daily Noon – 1am
Trattoria Luzzi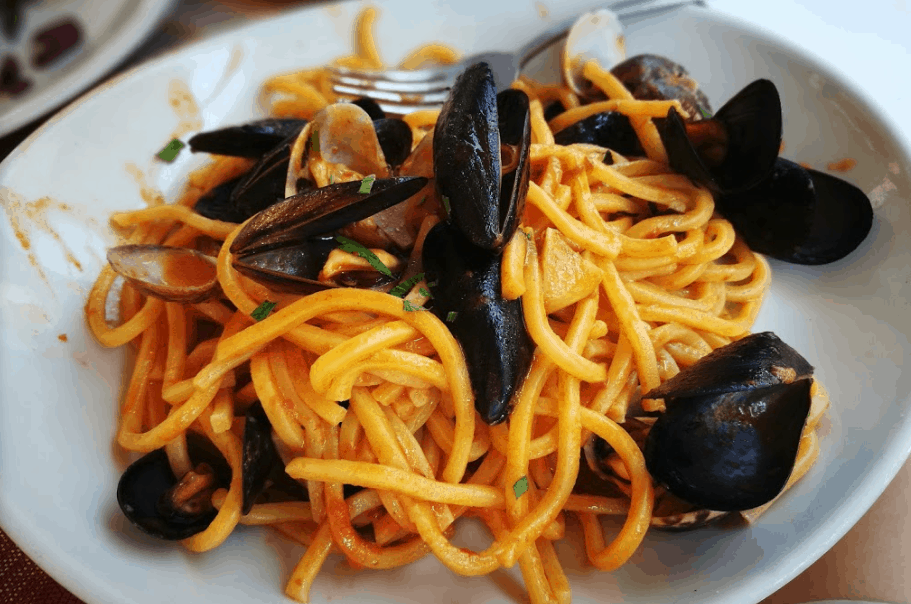 €€ | Casual | Outdoor Seating | Kids | 👣 from the Colosseum
Another place I (Sean from Youtube) have been going to for years is Luzzi – it is my absolute favorite lunch spot near the Colosseum. I doubt she is still alive, but the owner's mother used to sit in the restaurant and yell at him all day which can make the experience pretty funny. The guy is a big tough guy but he'd just take it and laugh – great son.
There is a lot of local rumor that it has been going south due to all the guidebooks that have picked it up but I go there every time I am in Rome and the food tastes the same as 15 years ago. It gets a little crowded with visitors but I don't think it is a bad thing. The food is good and the prices are great. 4500 reviews don't lie.
They serve fresh pasta and good meat sauces. In the summer you can get the Tonnarelli allo scoglio which is pretty amazing.
It's also one of the only continuous service restaurants in Rome. You can try to make an rsvp but they'll probably just seat people in the order they arrive. Your best bet is to show up 30 mins before you want to sit down and drink some wine.
Address: Via Celimontana, 1 | Hours: 11 am-midnight (continuous service) | RSVP
Top Colosseum Tours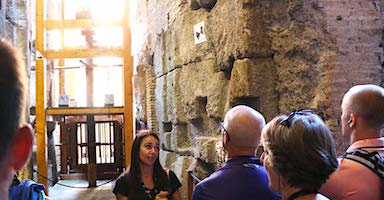 Best Seller
Colosseum Underground Tour with Roman Forum and Palatine Hill
This is our most popular Colosseum tour due to the incredible access to non-public areas like the underground chambers. All admissions are included and it is lead by an English speaking licensed guided and Colosseum expert.





See Prices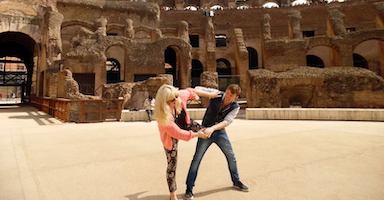 Best Seller
Privileged Entrance Arena Floor Colosseum Tour with Roman Forum
You'll enter the Colosseum through the back door entrance avoiding lines and crowds which is ideal! You'll step through the Gate of Death and your English speaking Colosseum guide will bring the stories to life. Next, on to the Roman Forum. All admissions are included.





See Prices
Pasta Chef Monti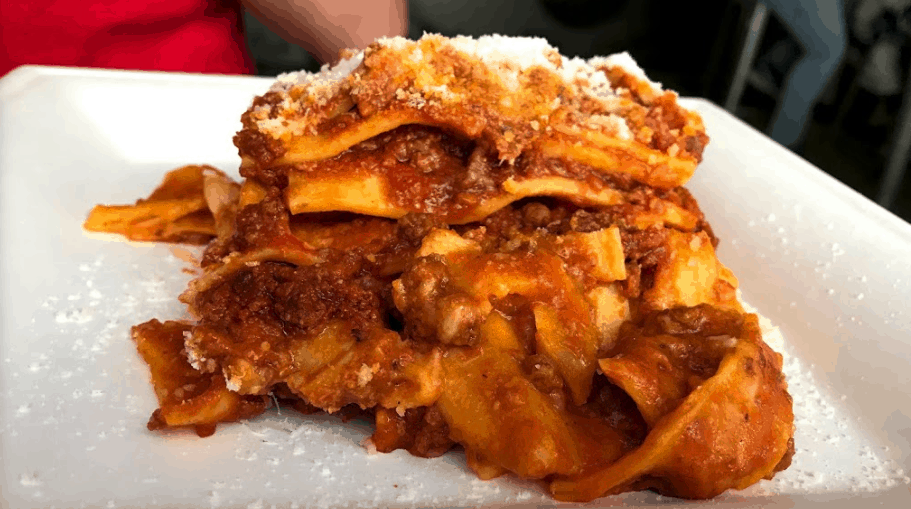 €-€€ | Casual/Quick | Kids | 👣 from the Roman Forum
Looking for a quick and cheap bite to eat after or before your Colosseum tour? This is it. Small, tasty, and inexpensive. You can get fresh pasta, salads, and even seafood which is really good. It is the perfect spot to stop on a busy day of sightseeing.
Address: Via Baccina, 42 | Hours: Sunday – Friday 12:30 – 3:30 pm & 7 – 9:30 pm
La Taverna dei Fori Imperiali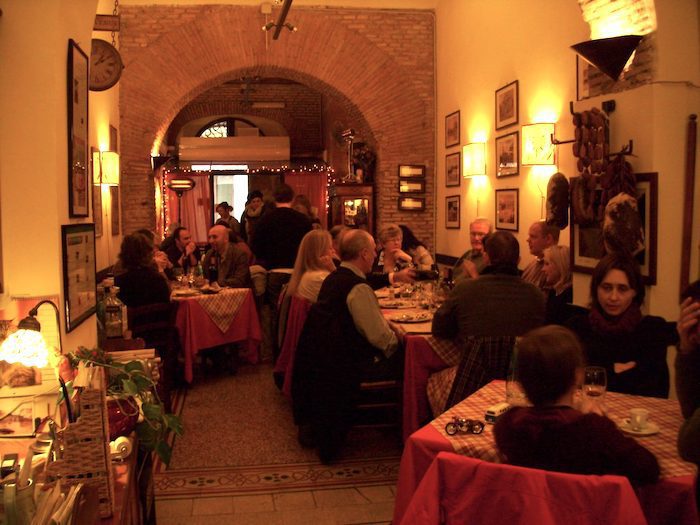 €€ | Casual | Outdoor Seating | Kids | 👣 from the Roman Forum
Just a short walk from the Colosseum is the charming Monti neighborhood. And this is where you'll find La Taverna dei Fori Imperiali. Celebrities including Al Pacino, Dustin Hoffman, and Bruce Springsteen have all dined here and can agree this is one of the best restaurants near the Colosseum.
The wide choice of pasta dishes here include fettucine alla carbonara, bucatini alla amatriciana, fettuccine al ragù, and cacio e pepe made with black truffle.
Carnivores will be pleased with the range of secondi which includes beef filet stuffed with prosciutto and topped with Parmigiano cheese, chicken breast with almonds in a lemon sauce, and veal with gorgonzola, Marsala wine, and hazelnuts.
Be sure to book ahead.
Address: Via della Madonna dei Monti 9 | Phone: +39 06 679 8643 | Price: €€ | Hours: 12.30p.m.-3p.m. 7:30p.m.-10:30 p.m., Closed Tuesday
Cuoco & Camicia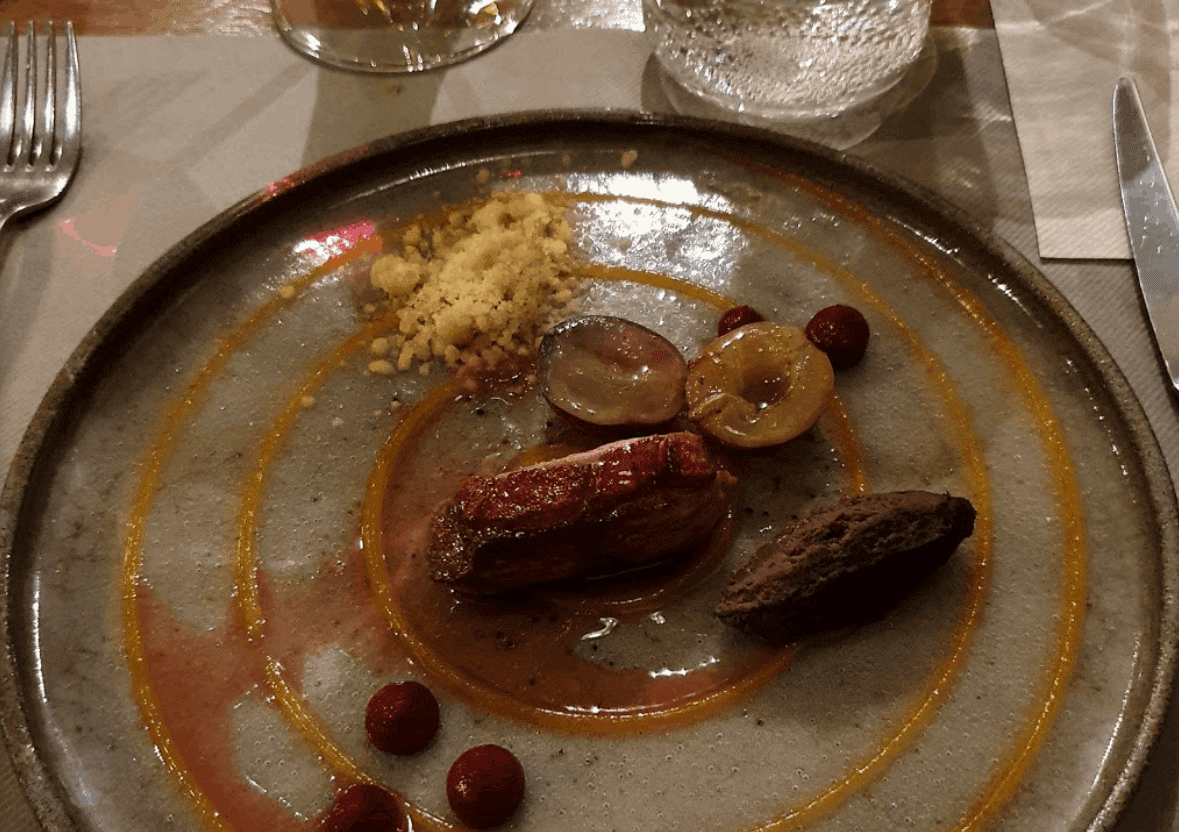 €€ | Casual Italian | Outdoor Seating
This is a great little back-alley place to try if you have some time to sit down and have a glass of wine with your meal. They have a great menu full of colorful dishes and outdoor seating. They offer really creative Italian food from all over the peninsula. It is a great way to feel like you're getting a Michelin star meal without the price-tag. Great if you want to take a special someone out and still have enough money to fly home.
It is tucked far enough away from busy Via Cavour that you won't be trampled by street traffic and close enough to Cavour metro station that you could easily get to your next destination.
Address: Via di Monte Polacco, 2/4 | Phone: +39 06 8892 2987 | Hours: 7:30 – 11pm
Aroma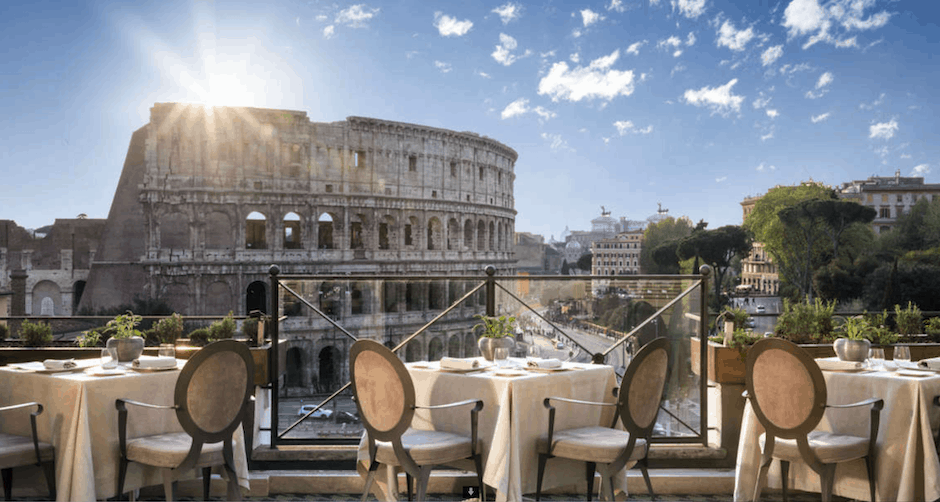 €€€€ | Fine Dining Attire | Outdoor Seating | THE VIEW! | 👣 from the Colosseum
For a truly luxury experience, head to Aroma Restaurant, situated on the rooftop of the five-star Palazzo Manfredi Hotel. Its location gives it a spectacular view of the Colosseum (which is just meters away) guests can enjoy fine dining courtesy of chef Giuseppe di Iorio. One of the best Michelin Star restaurants in Rome, the menu here focuses on traditional Italian cooking.
It is without a doubt the fanciest place to eat near the Colosseum. That makes it perfect for super special occasions, but with a Michelin Star to its name, Aroma isn't cheap. A seafood tagliolini pasta on an eggplant and fennel puree costs €42 and the seven-course tasting menu will set you back €150 per person.
Address: Via Labicana, 125 | Phone: +39 06 97615109 | Price: €€€ | Hours: 12.30p.m.-3p.m., 7:00 p.m.- 11 p.m. | Website
Li Rioni a Santiquattro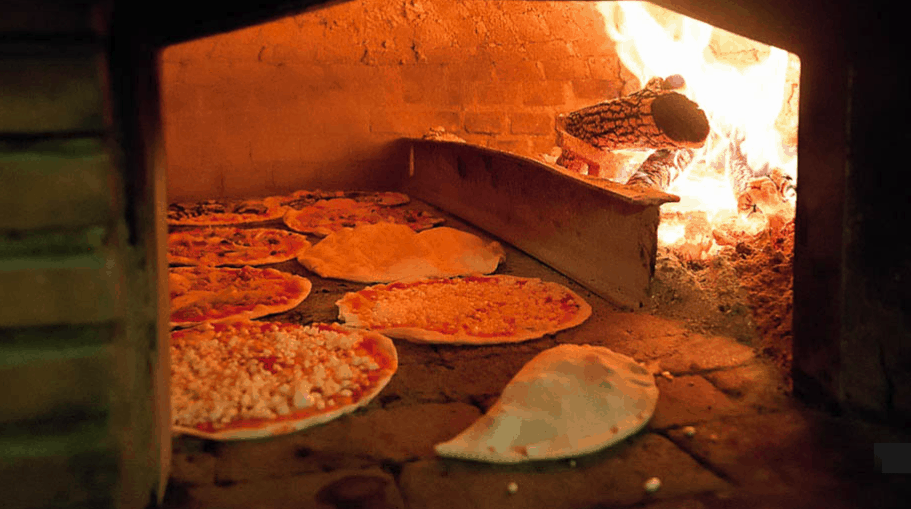 € – €€ | Casual | Outdoor Seating | Kids | 👣 from the Colosseum
If you're looking for pizza restaurants near the Colosseum then Li Rioni is the place to go. Start your meal with fritti, deep-fried goodies like salted cod filets, battered mozzarella, stuffed zucchini flowers, and crispy rice balls known as supplì.
The pizza dough itself rises for over 18 hours, which many Italians believe makes it more digestible, and then shaped into the typical thin Roman-style base.
Load your base with prosciutto, mushroom, artichokes, and a hard-boiled egg, otherwise known as a capricciosa or keep it simple with a margherita pizza. Although tradition dictates beer as the drink of choice, Li Rioni serves a selection of wines from the Lazio region.
Right across the street from the Basilica of S. Clemente which you should totally pop into and head down into the crypts.
Address: Via dei Santi Quattro 24| Phone: +39 06 7045 0605 | Price: €€ | Hours: 7p.m.-12a.m., Closed Tuesdays
La Taverna dei Quaranta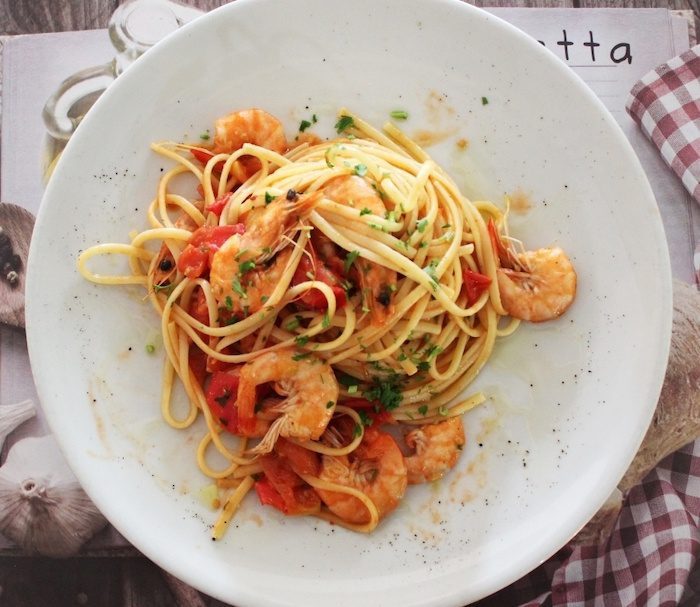 €€ | Casual | Outdoor Seating | Kids | 👣 from the Colosseum
The usual advice for tourists is to stay away from the main sights if you want to avoid tourist traps and eat well. However, it is possible to find decent quality food at reasonable prices close to Rome's monuments.
La Taverna dei Quaranta has been serving up traditional Roman food since 1982. It's also less than a five-minute walk from the Colosseum!
Order seafood on Tuesdays and Fridays when the catch comes in. Order gnocchi on Thursdays, as it is the tradition in Rome. Finish your meal with one of the homemade desserts like the ricotta and pear tart.
Address: Via Claudia, 24 | Phone: +39 06 700 0550 | Price: €€ | Hours: 11 a.m-1.30 p.m.
Popular Tours from Rome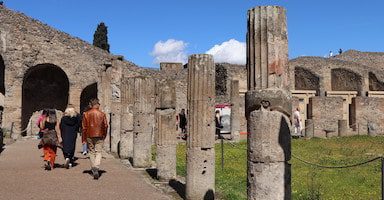 Best Seller
Rome to Pompeii Day Trip with Stunning Sorrento!
This is the best way to see Pompeii and the Amalfi Coast from Rome. You'll take private transportation with our guide down to Pompeii where an archeologist will tour our small group through the ruins. Then we'll head over to Sorrento which is the tip of the Amalfi Coast before returning to Rome. Tickets, transportation, and guides are included in the price.





See Prices & More Info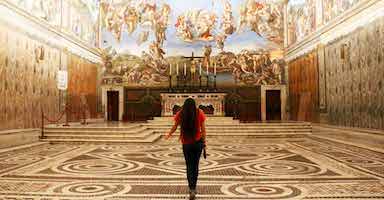 Best Seller
Rome in a Day Tour with Vatican, Sistine Chapel, Colosseum, and More!
Looking to get much of your sightseeing done in one day? This tour enters the Vatican an hour before opening and visits the Colosseum along with other sites like the Pantheon, Spanish Steps, and Trevi Fountain. All admissions and transportation are included as well as a licensed English-speaking guide!





See Prices & More Info
Urbana 47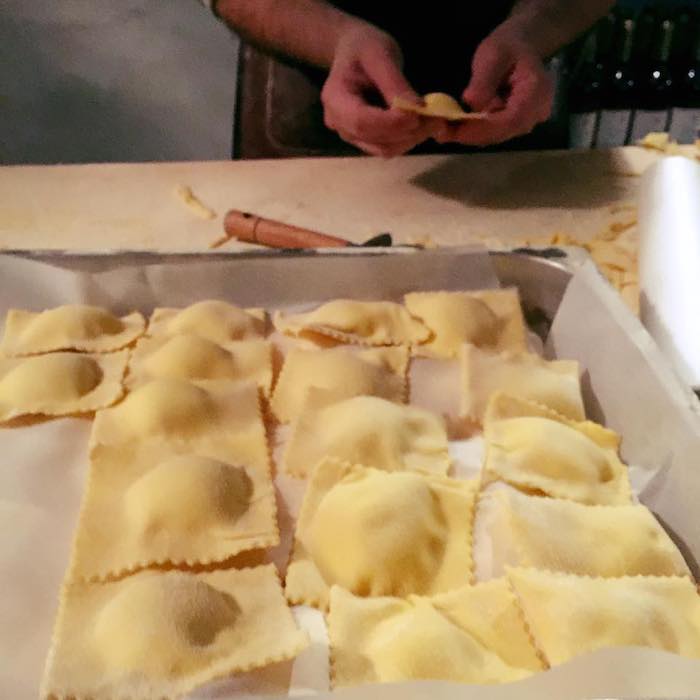 €€ | Casual | Outdoor Seating | Kids
Ask any Italian chef and they'll tell you that high-quality ingredients produce high-quality food. That's why Urbana 47 sources its produce from small farmers across the Lazio region. Fresh pasta is made onsite using organic flour and eggs.
Then, it's turned into dishes including roast pork ravioli or tortelloni stuffed with ricotta and prosciutto. Always elegantly presented, options like swordfish ceviche and mixed vegetable millefeuille are served up in this equally stylish restaurant.
Address: Via Urbana, 47 | Phone: +39 06 4788 4006
Hours: 8 a.m.- 12 a.m., Closed Tuesdays
Cafè Cafè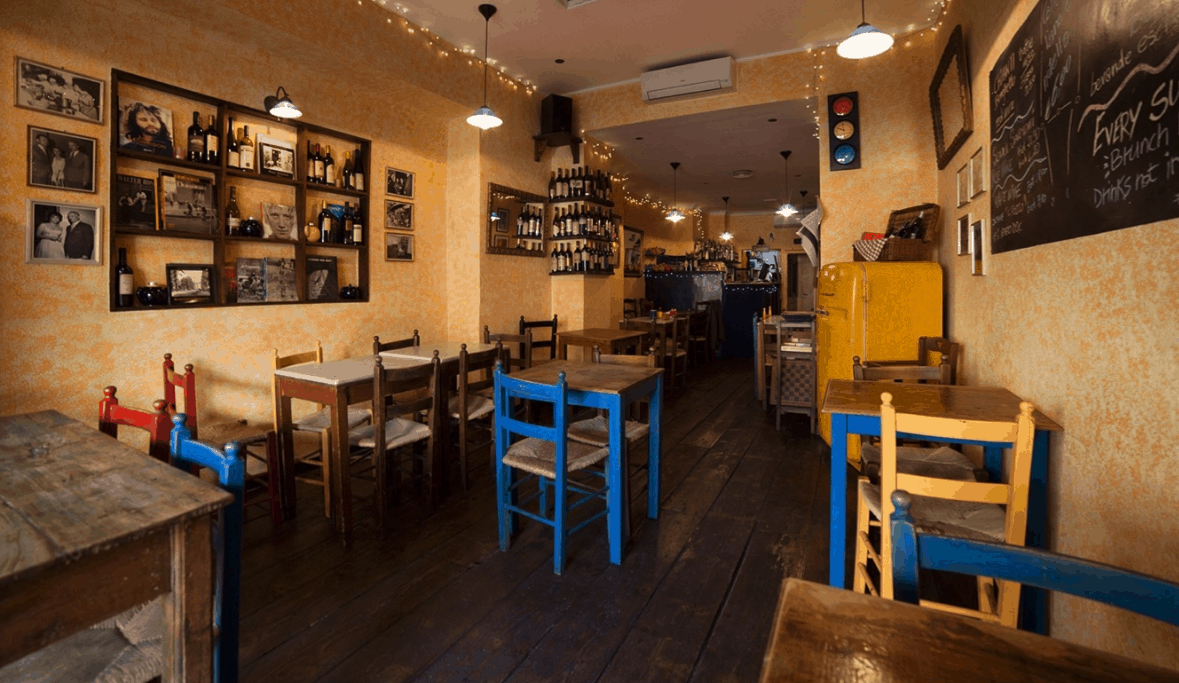 € | Casual | Kids | Holistic Food | 👣 from the Colosseum
This is a cute little place to have a sitdown coffee and bite to eat. They serve hummus and all types of great dishes. You can also grab a cafe e cornetto here in the morning.
Address: Via dei SS. Quattro, 44 | Hours: 9:30 am – 7:30 pm
Rome Restaurant Recommendations by Area
I Want More Italy!