Packed with world-class cuisine, history, art, shopping, and culture, there's no way to see all of Rome in a single visit. The best way to plan your travel itinerary is by neighborhood. In this guide, we help you branch out and explore the hidden gems of Rome's historic Monti Neighborhood.
---
Pro Tip: Planning what to do on your trip to Rome? Bookmark this post in your browser so you can easily find it when you're in the city. See our comprehensive guide to Rome for more planning resources, our top Rome tours for a memorable trip, and how to see Rome in a day.
Monti Neighborhood Guide
Out of the 22 rioni (districts) in Rome, Monti is one of our favorites. In ancient times, the seedy district was a slum filled with outlaws and the heart of Rome's red-light district. These days, it couldn't be more different. This hipster hotspot is the preferred neighborhood of artists and intelligentsia.
While the other neighborhoods in our hidden gems series have undiscovered attractions in them, the Rione Monti is itself a treasure in plain sight. Monti, despite bordering Rome's major tourist attractions, is a quiet jewel compared to the other popular parts of the Eternal City.
It's a great place to explore after you visit the nearby Colosseum. See our article on the best Colosseum tours if you plan to go. In this Monti neighborhood guide, here's what we'll cover:
Where Is Monti, Rome?
Centrally located, Monti is a short walk from the Colosseum and Piazza Venezia. It's possible to walk almost anywhere from here besides the Vatican. If you prefer to take the subway, the Cavour, Termini, and Colosseo stops are nearby.
From the Roma Termini train station, Monti is a 15-minute walk or one stop away on the B-line metro. If you're staying in the Vatican neighborhood, a 20-minute ride on the 64 or 40 bus will bring you near Monti. For more help, check out our video about how to use the Roman Bus System.
Top Colosseum Tours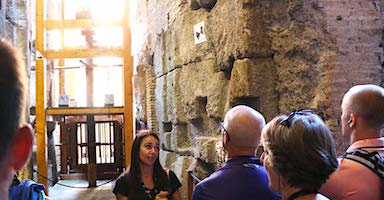 Best Seller
Colosseum Underground Tour with Roman Forum and Palatine Hill
This is our most popular Colosseum tour due to the incredible access to non-public areas like the underground chambers. All admissions are included and it is lead by an English speaking licensed guided and Colosseum expert.





See Prices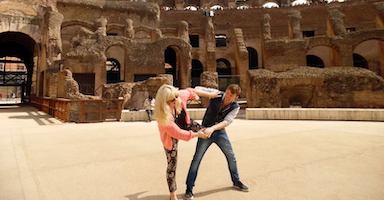 Customer Favorite
Special Access Colosseum Arena Floor Tour Through the Gladiator's Gate
You'll enter the Colosseum through the back door entrance avoiding lines and crowds, which is ideal! You'll step through the gladiator's gate and your English-speaking Colosseum guide will bring the stories to life. Next, on to the Roman Forum. All admissions are included.





See Prices
Not ready to book a tour? Find out why a Colosseum tour is worth it.
Top Things to See in Monti, Rome
Rome's historical and eclectic Monti neighborhood has plenty for you to explore. Here are a few suggestions for what to do as you walk around the area. For a more comprehensive list, see our top things to do near Monti and Termini.
Piazza della Madonna dei Monti
The main attraction in the area, the Piazza della Madonna dei Monti's Catecumeni Fountain, is the perfect spot to indulge in a little dolce far niente (pleasant idleness). As a reward for traipsing around Rome sightseeing, take the opportunity to order a coffee or glass of wine at one of the nearby cafes.
Then, sit on the fountain's steps and do some people-watching in the beautiful heart of Monti. During the day, locals take breaks from work to eat lunch here. At night, the piazza turns up the energy as people gather to drink beer or wine and socialize.
Address: Piazza della Madonna dei Monte
Trajan's Market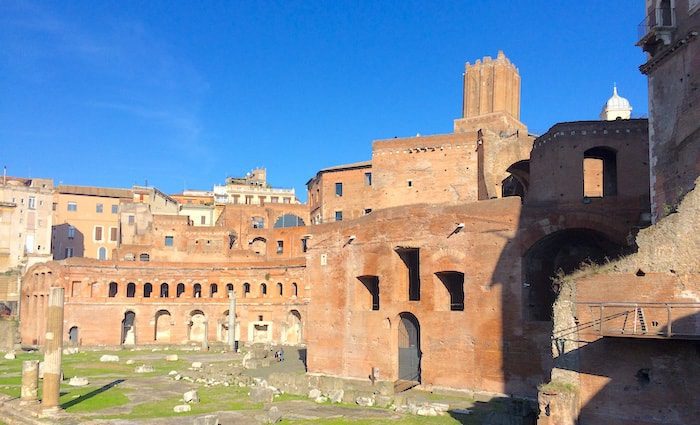 It's said that Trajan's Market, built around A.D. 100, is the world's first covered shopping mall. A prominent landmark and a symbol of imperial power since A.D. 113, Trajan's Column in Rome was a focal point of the great forum and market complex built by Emperor Trajan on the north side of the Roman Forum.
The arcades in Trajan's Market are thought by many to have been Emperor Trajan's administrative offices. Built-in a multi-level structure, it's still possible to visit several levels. Highlights of Trajan's Market include the remains of a library and delicate marble floors. This is also the location of the Museo dei Fori Imperiali. The Colosseum isn't the only archeological site in town, branch out and see this place too.
Address: Via Quattro Novembre, 94 | Hours: Daily, 9:30 am to 7:30 pm
Pop-Up Art Studios
The Palazzo delle Esposizioni is a neoclassical exhibition hall, cultural center, and museum on Via Nazionale in Rome. Designed by Pio Piacentini, the huge palace was built in 1882 and has been used for everything from a mess hall for Allied servicemen to the headquarters of the Italian Communist Party.
With a 139-seat cinema, Palazzo delle Esposizioni regularly hosts prominent art exhibitions along with activities and workshops for children. It's also home to a bookshop, cafe, and an enormous Michelin-starred restaurant.
Address: Via Nazionale 194 | Hours: Tues – Sun, 10 am – 8 pm (closed on Mondays)
Shopping in Monti, Rome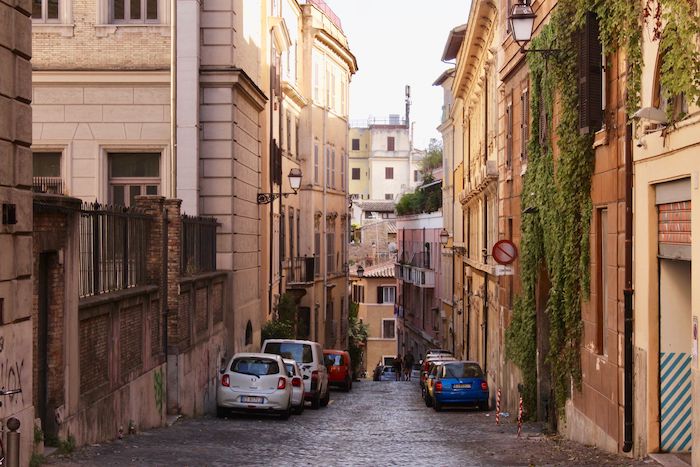 Abito
In Monti, it's common to walk down a street and find yourself digging through a rack of clothes from a store with "50% Sconto" pasted in the window.
One of our favorite shops, Abito, is known for its stylish clothes that are carefully handmade by the shop's owner. All the designs are original here. Plus, the shapes used in them stand out from those in conventional styles on offer by big, corporate clothing companies.
Address: Via del Boschetto, 76
Pifebo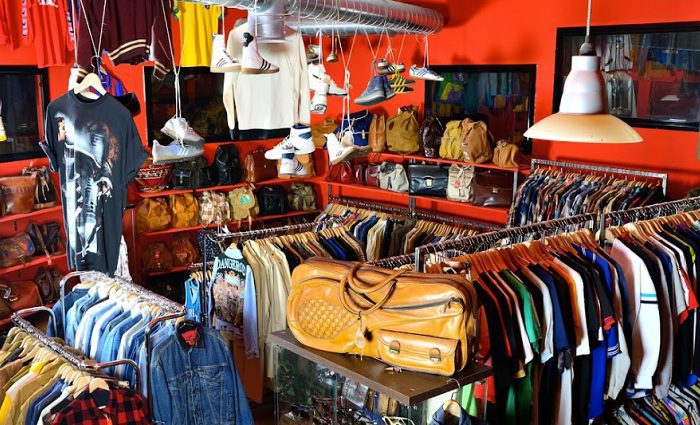 If you're into vintage clothing, Pifebo is a treasure trove. The dimly lit and boldly painted shop is home to trendy and hip attire for fashionable people of all ages.
With reasonable prices and lightly used items ranging from 1950s sunglasses to furry stilettos from the early aughts, Pifebo is easily labeled as one of the best vintage shops in Monti.
Address: Via dei Serpenti, 135/136
Mercato Monti
If vintage shopping is on your shortlist of things to do in Rome, hit up Mercato Monti. The weekend market features the work of young designers, craftspeople, artists, and innovators.
Hosted most weekends in the conference room of the Grand Hotel Palatino, Mercato Monti is an indie shopper's dream. Check it out for everything from fashion and accessories to cutting-edge artwork. If you're looking for souvenirs, this is a fantastic option.
Address: Via Leonina 46/48
Popular Rome Tours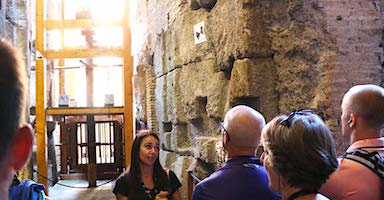 Likely to Sell Out
Colosseum Underground Tour with Roman Forum and Palatine Hill
This is our most popular Colosseum tour due to the incredible access to non-public areas like the underground chambers. All admissions are included and it is lead by an English speaking licensed guided and Colosseum expert.





See Prices
Not ready to book a tour? Check out our best Rome tours to take and why.
The Best Restaurants in Monti, Rome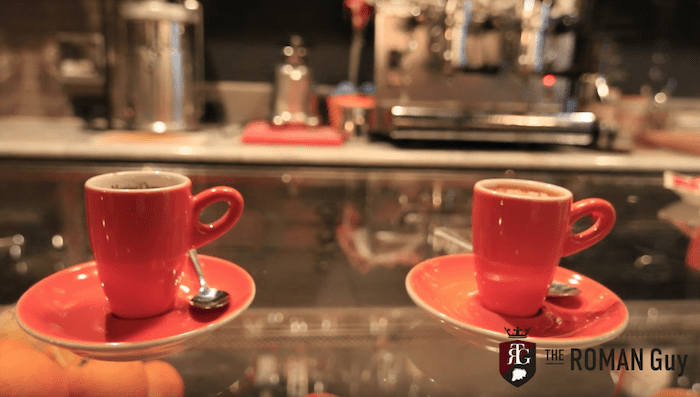 What's a trip to Rome without enjoying the best local restaurants? Here are a few great places to eat in Monti. For more options and an insightful overview, see our guide to the best restaurants in Monti.
Urbana 47
€€€ | Aperitivo | Outdoor Seating | Wi-Fi
Located on Via Urbana, Urbana 47 is named after its address on the lively street in Monti. If you're looking for small plates and non-traditional Mediterranean dishes, this is your best bet.
Urbana 47 embodies the kilometer-zero concept, serving up hyper-local food from the surrounding Lazio region. Join the local bohemian crowd for an American-style breakfast or a healthy lunch of grain salads and a nutritious panini. After 6 pm, tuck into some aperitivo before moving on to a leisurely dinner of homemade pasta.
Address: Via Urbana 47
Aromatics
€€ | Organic Juices | Aromatic Plants | Great Music
This family-owned herb shop, Aromaticus, is also located via Urbana. They sell aromatic plants, edible flowers (by special order), and farming implements to grow food in an urban setting. So, why is it on this list?
Well, from 1 pm, Aromaticus also serves delicious salads (€6), steak tartare (€8 for 150g), and carpaccio plates. Aromatics is also popular for its organic juices. After several days of carbo-loading with pizza and pasta, stop here for a healthy change of pace. Your stomach will thank you.
Address: Via Urbana 134
Fatamorgana Gelato Shop
€€ | All Natural Ingredients | Exciting Flavors | Dairy Free Options
Arguably the best gelato shop in Rome, Fatamorgana serves rich and creamy Italian ice cream with all-natural ingredients. Using recipes passed down through generations, each visit to Fatamorgana is a new adventure for your tastebuds.
The creative flavors here change frequently, and they always use natural ingredients like black rice, avocado, cacao, and lime. As an added bonus, this gelateria also serves sugar-free and dairy-free gelato.
Address: Piazza degli Zingari, 5
Blackmarket Bar
€€ | Cocktails | Live Music | Old World Eatery
More than just a place for a drink, the Blackmarket is a fabulous retro-style art gallery, bar, and live music venue. With mismatched vintage furniture and eclectic decor, the intimate venue showcases exhibitions by up-and-coming artists and hosts bands to entertain.
Apart from the rich cocktail menu and selection of microbrews, Blackmarket also has tea and homemade sweets to enjoy in a cozy tearoom. Check out their Sunday aperitivo (from 6:30 pm to 9 pm) for a wealth of locally-sourced snacks.
Address: Via de' Ciancaleoni, 31
---
The Best Hotels in Monti, Rome
Full Where to Stay in Monti Article
Monti Palace Hotel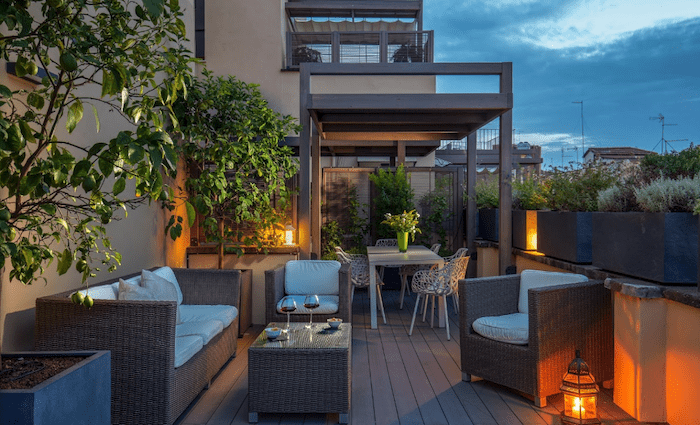 €€ | 4 Star | Monti and Colosseum | Rooftop Bar
Personally, I don't love hotels on main roads, but this one is good value with updated and clean spaces. Other than being located on a main road, the location is good. Monti is a very cool neighborhood with lots of restaurants, bars, and action. Fifty-five rooms have panoramic views of Rome, and there are larger suites available.
The Glam Hotel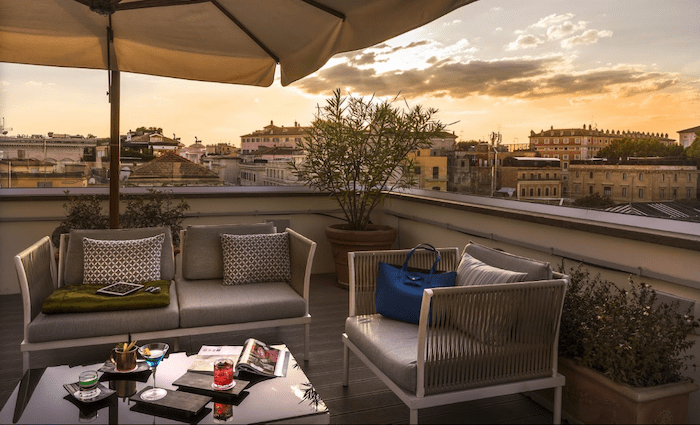 €€+ | 4 Star | Rooftop Terrace | Modern
Hotel Glam is centrally located in the middle of Via Nazionale between Piazza Repubblica and the Foro Imperiali. The rooms are sleek and highly curated with a contemporary design. The modern feel of the rooms is in stark contrast to the bright and sunny Terrazza Monti.
Palazzo Manfredi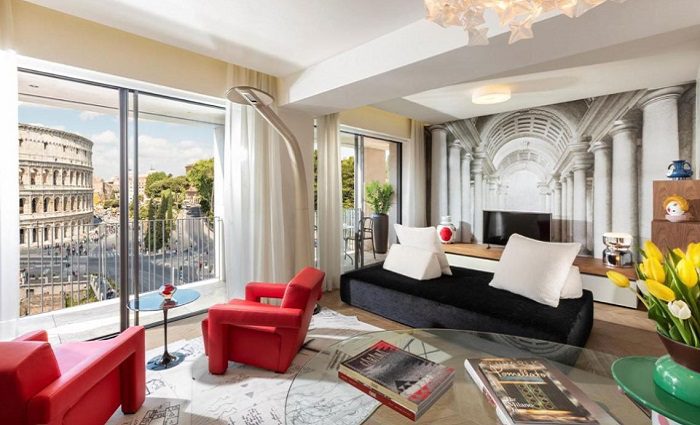 €€€€+ | 5 Star | Next to the Colosseum | Roman Luxury
That view isn't photoshopped. This luxury hotel is literally next to the Colosseum, where most rooms have a one-of-a-kind view of this ancient building. The rooms are elegant, and the terrace offers stunning views as you dine almost in the shadow of the Colosseum. It's easily a top favorite hotel in Monti.