Rome
Make Your Trip More Memorable
Top Things To Do In Rome
Rome is full of attractions and things to do from archeological sites such as the Colosseum and Roman forum to incredible museums such as the Vatican or Borghese Gallery. These incredible attractions draw millions of visitors to the city each year. Well, that and Rome's amazing cuisine and restaurant scene. It is a great city to start your trip to Italy and is well connected to Florence, the Amalfi Coast, and Pompeii.
Popular Rome YouTube Videos
View our YouTube channel
The Best Rome Tours
We offer small group and private tours of Rome attractions and museums such as the Vatican Museums, Colosseum, and the Roman Catacombs. Want more? Ok, how about food tours, cooking classes, golf cart tours, and day trips to Pompeii? We have it all.
Rome was built over thousands of years and layer upon layer. It takes a passionate, local guide to understand the hidden and deep history here—not to mention keeping you entertained. The Tour Guy secures the most exclusive tickets and hand-picked guides so you can have the best experience possible.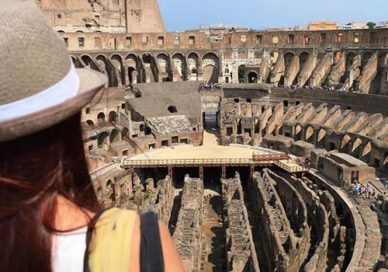 Our thousands of 5-star reviews don't lie. We know Rome and you can too. Join any of our top-rated Rome tours to see the Eternal City your way from the biggest attractions to authentic hideaways. Combine visits to the Vatican and Colosseum for the biggest savings and to maximize your time.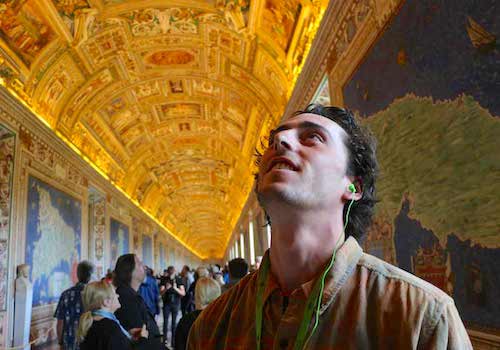 The Vatican is a must-see when visiting Rome, but you can definitely do it wrong. With us, you'll skip the crazy long lines and have flexible start times to suit your plans for the day. From climbing St. Peter's dome to a day trip to Castel Gandolfo, there's something for you.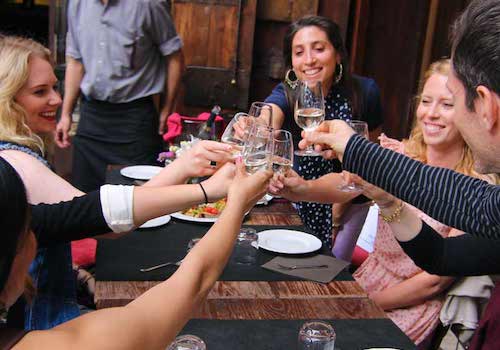 Eating well in Rome is part of the experience you have to do. But with so many tourists, you're sure to run into a few tourist traps. Not when you tour with us! Our food tour takes you to some of the oldest and most authentic spots for historic foods in Rome.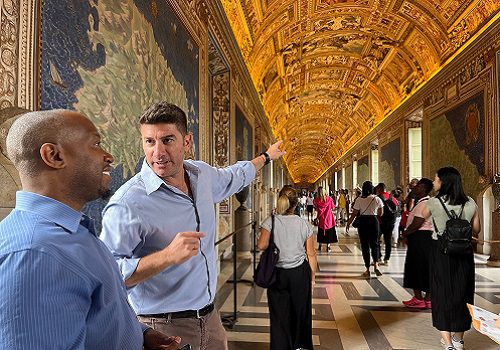 Rome is crowded enough, so if it suits your budget, opt for a private tour. With skip-the-line entry and a dedicated guide, you can tailor your experience in the Vatican Museums or through the city of Rome. Explore Rome by private golf cart if you like!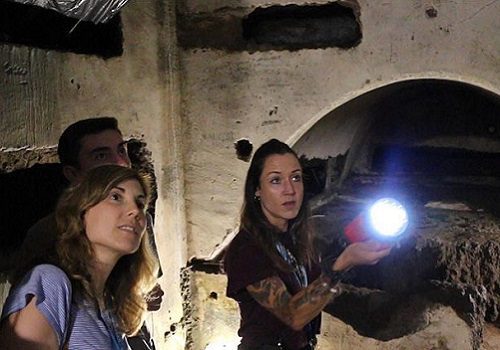 There's an eerie world beneath the streets of Rome waiting to be explored. From the Capuchin Crypts to the catacombs in St. Callixtus, there are thousands of years of history to explore here among the bones of the dead.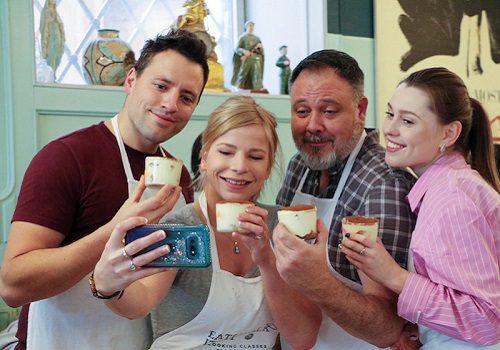 Elevate your trip to Rome by booking a popular cooking class. Whether you're dying to learn the art of making pasta, pizza, gelato, or tiramisu, we have options for you! The secrets of Italian cooking come alive with your friendly chef by your side.
Top Rome Monuments
Best Restaurants in Rome, Italy
Finding authentic restaurants in Rome doesn't need to be such a struggle. We've mapped out the best restaurants in Rome by monument so you can eat well in the Eternal City. No tourist traps allowed.
Get to Know Rome
Rome has been built up and over for three millennia. The efforts of Romans throughout history have left us with endless things to do in the Eternal City. We've covered all the major and minor attractions to make it easier for you to plan out your schedule. Read through our guides below (and many others) if you want to make the most out of your time in Rome.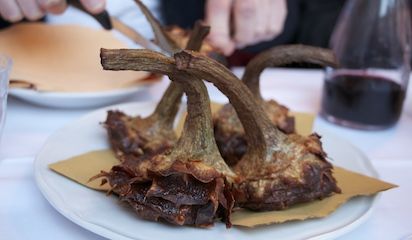 Top Foods to Try in Rome
To truly understand the culture of a destination you must taste the local flavors. Rome has one of the world's most desired cuisines and you can learn what you need to try on your visit.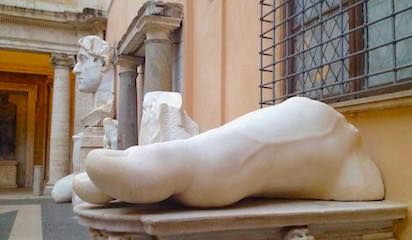 7 Famous Museums in Rome
The high Renaissance period thrived in Rome culminating with the Baroque period. Yet, Rome also has vast collections from antiquity. Which museums are on your list?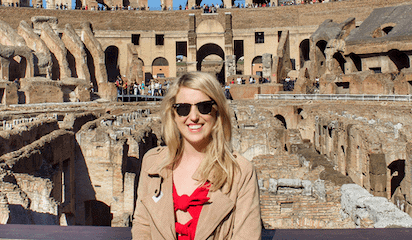 14 Best Monuments & Attractions in Rome
One of the most amazing parts about Rome is how the modern city if you can call it that, combines with that of the ancient Romans. Learn about most interesting monuments in Rome.
Planning Ahead For Your Rome Trip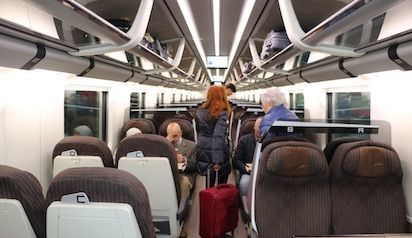 Getting Around Rome
Rome is a much larger city than many expect. With its ancient history and many layers, getting around can be complicated. Ten minutes of reading will prepare you for your trip to Rome.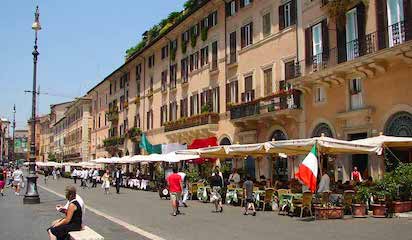 Where To Stay
Location. Location. Location. Your hotel is important but above all is where your hotel is in relation to what you plan on doing in Rome. We've created this crash course on where to stay in Rome.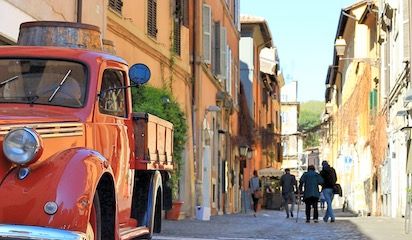 Rome Complete Planning Guide
Ready to plan your trip but not sure where to start? This guide lays out the guidelines for planning so you can have the best trip possible.
Planning Your Trip to Europe
Looking for broader guides to give you inspiration on other European destinations? Check out our other planning pages that will connect you to our expert advice for your next European adventure!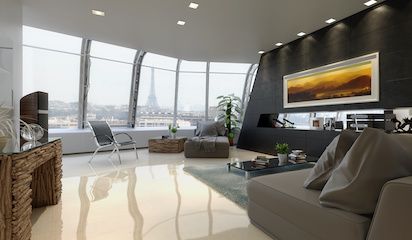 Where to Stay in Europe
Location! Location! Location! We have top-notch articles that cover all of Europe's major destinations. Don't leave one of your most crucial travel decisions to chance—trust the experts!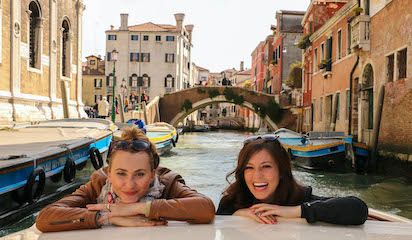 Planning Ahead for Europe
It may feel like there are a lot of decisions to make about your next European vacation but it's simpler than it sounds. We simplify the info and make your decision easy so you can plan the perfect trip for you!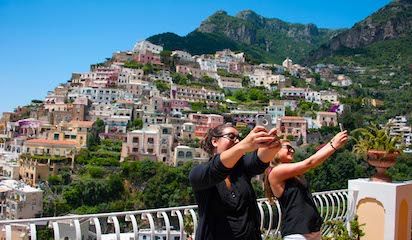 Things to do in Europe
Europe has thousands of years of history that have left their mark in each destination. Still, you might want to combine seeing historical places with trendy spots. That's why you'll love our recommendations for things to do all over Europe.
Latest Rome and Vatican Articles