Looking for a great restaurant or place to eat after your Vatican tour? Our list of the best restaurants near the Vatican and in other areas of Rome is updated and refined annually by our team of life-long students of Roman cuisine; locals!
---
The 10 Best Restaurants and Places to Eat Near the Vatican

in 2021
The Vatican neighborhood is referred to as Prati. It is a surprisingly local and residential neighborhood completely filled with Italians. It has a more modern feel than the rest of Rome because the area was almost completely demolished and rebuilt under Mussolini.
Today, it is a beautiful and posh place to live and it is filled with great food, pizza, gelato, and more.
Panificio Bonci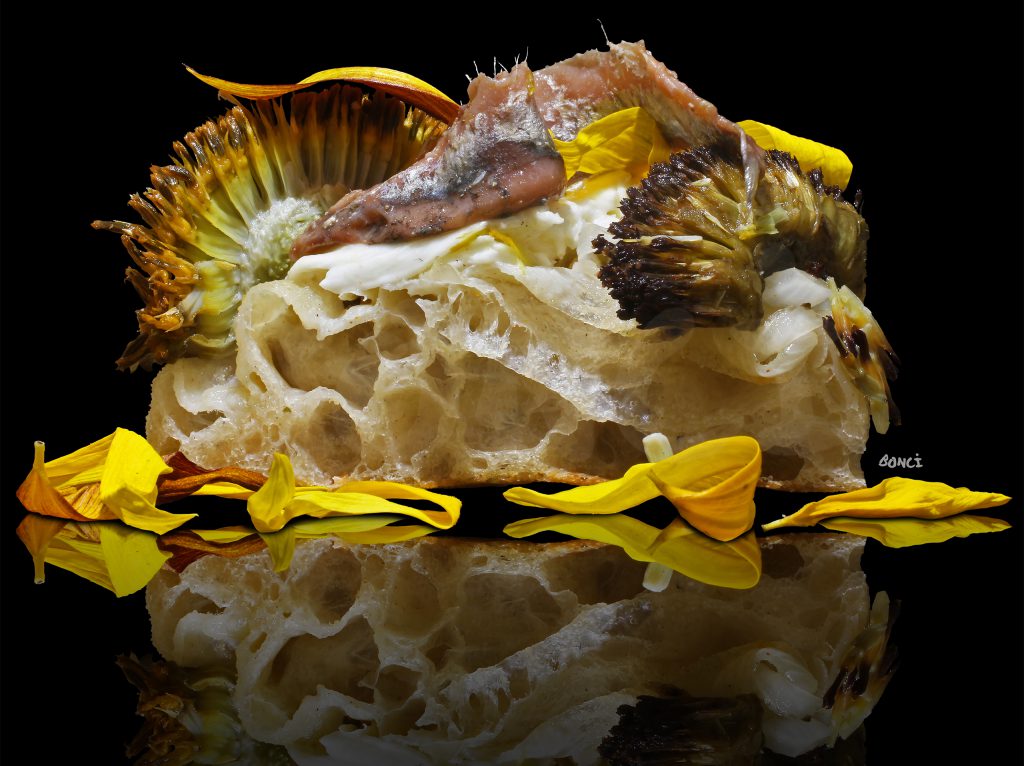 € | Pizza Take Away | Kids
This is considered one of the best pizza places, if not the best Pizza al Taglio in Rome. It is more of an institution than a pizza place. It is a bit of a hike from the Vatican Museums but worth it for a very creative post-Vatican tour quick meal.
It's named Panificio Bonci after the owner, Gabriele Bonci. Panificio refers to it as a bread shop, which is literally the foundation of good pizza. This place is a must if you have the time to get over there during your sightseeing. It is the best pizza restaurant near the Vatican and possibly all of Rome.
You may or may not find what you call "pizza" here. In Rome Pizza almost refers to the bread and not the tomato sauce and cheese melted on top. It takes time to understand it. Here you will find delicacies from another world – and damn good bread.
Address: Via Trionfale, 36 | Hours: 8:30 am – 3 pm & 5 pm – 8:30 pm Monday – Saturday
Il Sorpasso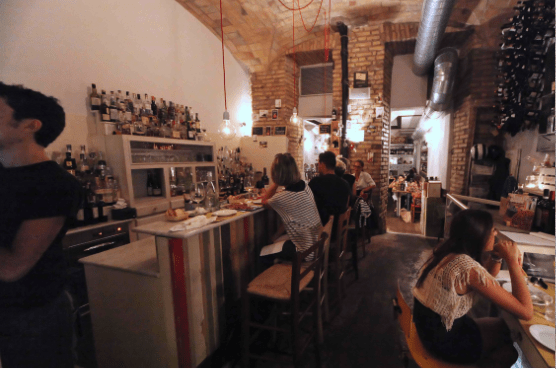 €€ | Classic Casual | Some Outdoor Seating | 👣 from St. Peter's Basilica
This is a real treat and overall my top recommendation if you are coming from St. Peter's Basilica where most Vatican tours end. You'll find high-quality Italian food with the level of creativity and presentation you may find at a fancy restaurant.
It is a great place to stop and get lunch in a myriad of over-priced tourist traps.
Address: Via Properzio, 31
Hours: Mon – Sat 7:30 am – 1 am
Popular Rome Tours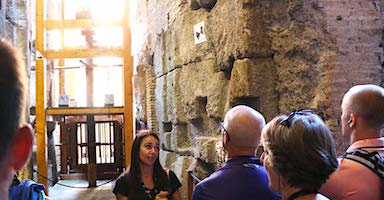 Likely to Sell Out
Colosseum Underground Tour with Roman Forum and Palatine Hill
This is our most popular Colosseum tour due to the incredible access to non-public areas like the underground chambers. All admissions are included and it is lead by an English speaking licensed guided and Colosseum expert.





See Prices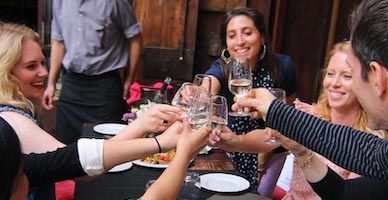 Best Seller
Privileged Entrance Arena Floor Colosseum Tour with Roman Forum
Led by a local food expert, experience Rome's local foodie districts, including Trastevere and Campo de' Fiori. Includes a menu of seasonal items including many of Rome's favorites. Lots of wine and food… more than most can handle!





See Prices
La Zanzara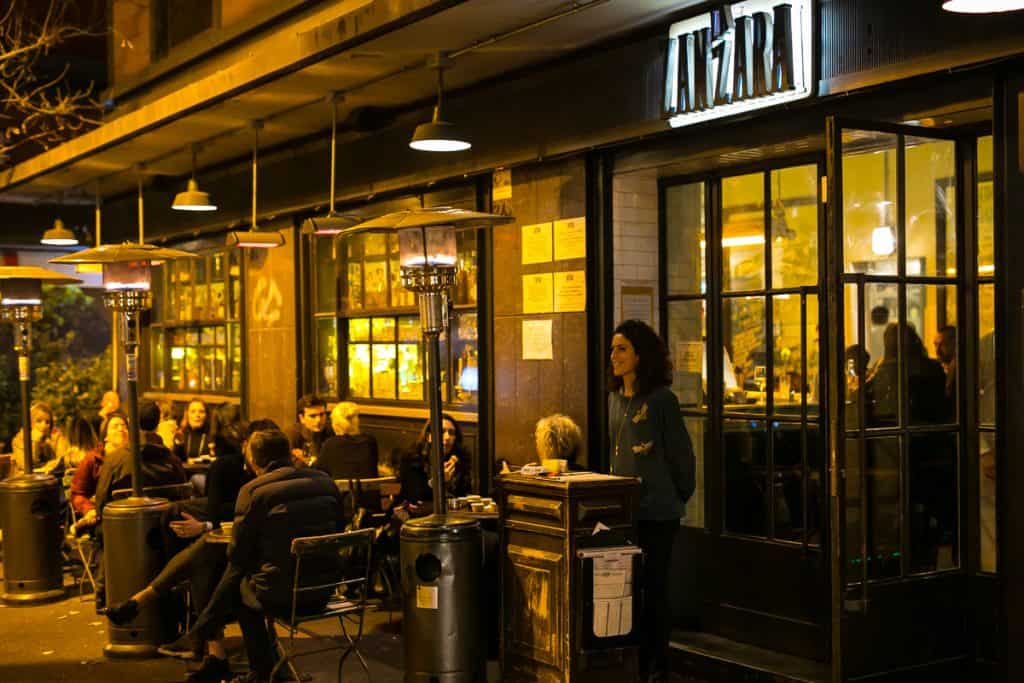 €€ | Casual | Outdoor Seating | Kids | 👣 from St. Peter's Basilica
Breakfast, lunch, aperitivo, dinner or just cocktails, this trendy place is definitively one of the best restaurants in Prati, Rome. Enjoy savory dishes like eggplant parmigiana (served in true Italian style without pasta), selections of meat, delicious homemade pasta, and salads.
If you aren't famished, opt for one of the small dishes, called "pick-me-ups", a perfect choice to pair with a glass of wine in the afternoon. It'll tide you over until aperitivo time at 7 p.m.
Tip: Reservations are important here if you don't want to wait outside. Otherwise, you'll join other groups (all Italian) waiting for a table, which is a surprisingly fun cultural experience.
Address: Via Crescenzio, 84 | Tel: +39 06 6839 2227
Hours: Mon-Fri7:30a.m.-2p.m. & Sat-Sun 8p.m.-2a.m. | RSVP
Il Gatto e l'Uva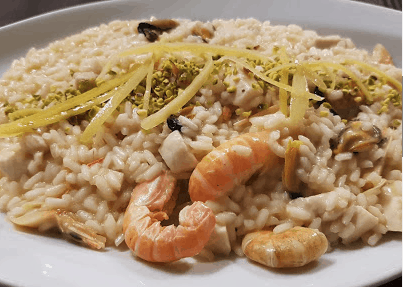 €€ – €€€ | Chic | Outdoor Seating
This is a super cool and innovative Italian restaurant near the Vatican. It probably isn't walking distance if you just finished a Vatican tour or spent a while at the museums. You can enjoy a nice outdoor lunch or dinner here.
They have a lot of creative and well-presented dishes mainly focused around seafood. If you have been eating the same dishes each night in a row, this is a real treat.
Address: Via Trionfale 88/90
Hours: Noon – 3:00 pm & 7 – 11 pm Daily (Saturday continuous & Sunday lunch only)
Hostaria Dino e Toni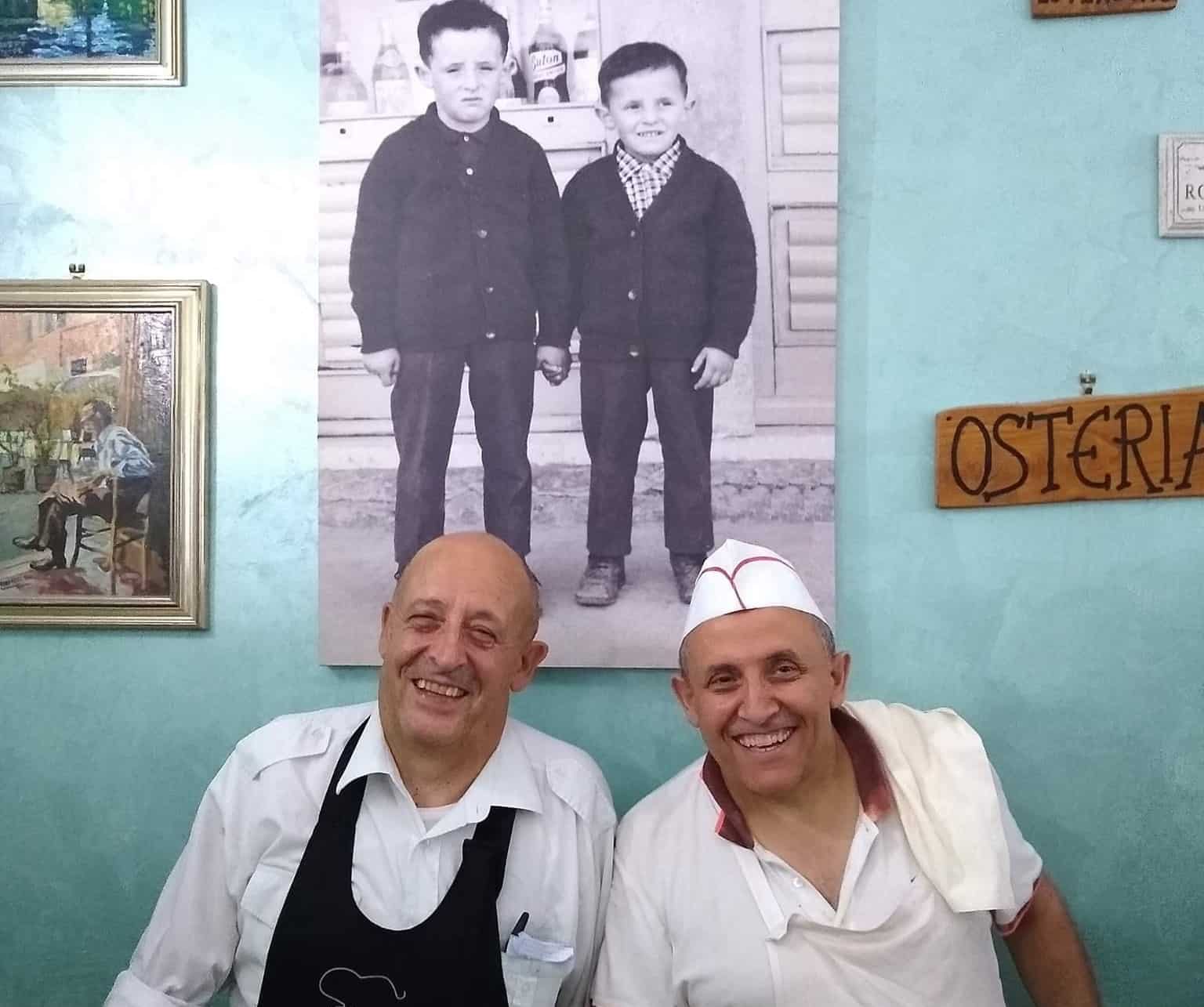 € – €€ | Casual | Outdoor Seating | Kids | 👣 from the Vatican Museums
Dino e Toni doesn't stand out from the street, but this is one of the best restaurants near the Vatican, Rome. This typical Roman trattoria that serves honest Roman food for a fair price. We even have a video on it.
Named after the two owners who've been best friends since childhood, the atmosphere is relaxed. With paper table cloths and table wine by the carafe, the slapstick-style service from the two restaurant owners is like a scene from a classic Italian film.
Tip: There's no menu at this Prati restaurant. Just nod when they ask if you want antipasto, then pasta, then meat then dessert. You'll often get a bottle of limoncello at the end of your meal to help digestion. Come hungry.
Restaurant Type: Casual sit-down
Address: Via Leone IV, 60 | Tel: +39 06 3973 3284
Hours: Mon-Sat 12a.m.-3p.m. & 7:30p.m.-11p.m.
La Pergola***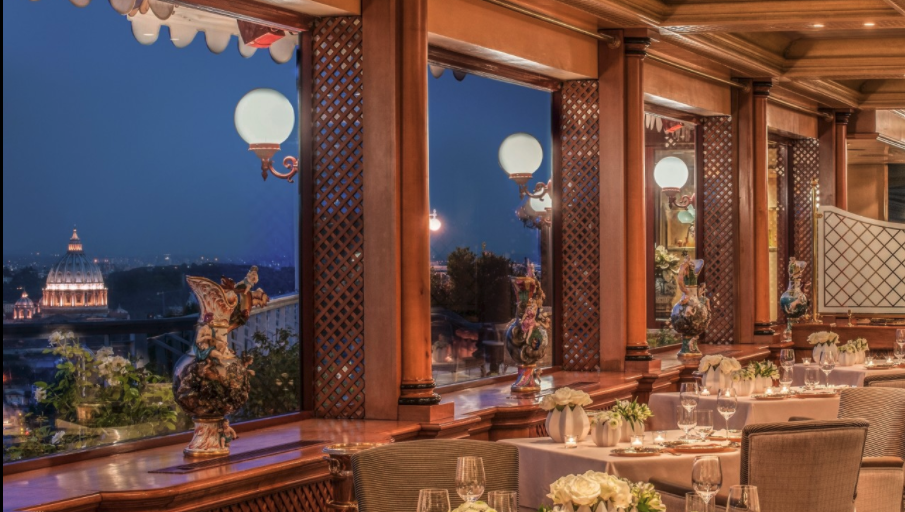 €€€€ | Fine Dining | Breathtaking Views
La Pergola is considered to be in the institution of Italian dining. This three-star Michelin rated restaurant has continuously earned its crown year after year. Let's put it this way, there are 137 three-star rated Michelin restaurants on Earth. 9 of those are in Italy and La Pergola is the only one in Rome.
If you are looking for a fancy night out for a very special occasion then you are in the right place. Dress nice, bring your appetite and checkbook. This may be the best meal you ever have. It is definitely the best restaurant near the Vatican and also the most expensive so it is your choice!
Address: Via Alberto Cadlolo, 101 | Tel: +39 06 3509 2152 | RSVP
200 Gradi (due cento gradi)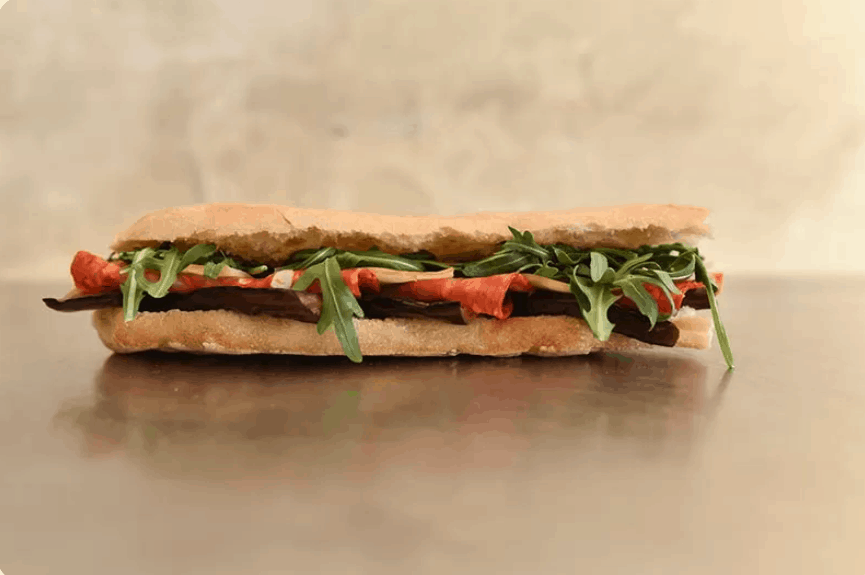 € | Sandwich/Lunch | Some Outdoor Seating | Kids |👣 from the Vatican Museums
This is your go-to quick lunch after a Vatican tour. Done. Despite that it's located right across from the Vatican, this place is no tourist trap.
In fact, locals love it. The menu is written all over the wall on the left as you walk in. They make your panino in front of you with local ingredients like salami, truffle, and ricotta. They also have healthy vegetarian and vegan selections for non-meat eaters.
Tip: order your panino from the cashier and grab a ticket. They call your number when your panino is ready.
Address: Piazza Risorgimento, 3 | Tel: +39 06 3975 4239 | Hours: Sun-Thu 11a.m.-3a.m., Fri-Sat 11a.m.-4a.m.
Pompi Tiramisù (Coffee)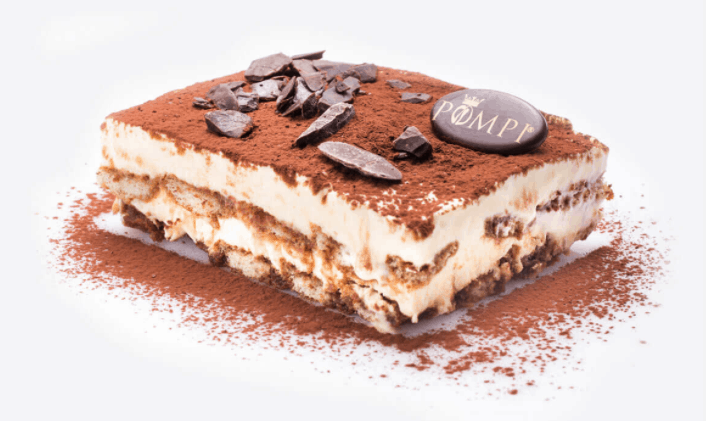 € | Take Away Dessert & Cafe | 👣 from the Vatican Museums
Pompi has consistently made the best tiramisu in Rome for decades. If you happen to eat lunch or dinner near here, skip dolce and have it here. If you ask someone local to Rome where to get the best Tiramisù, 9 times out of 10 they are going to say Pompi without hesitating.
They also make a great espresso or cappuccino. You could have your morning coffee here prior to your Vatican tour. The question is, would you crush a tiramisù at 7 am?
Address: Via Cola di Reinzo, 313 | Hours: Daily 11 am – 10:30 pm
Popular Vatican Tours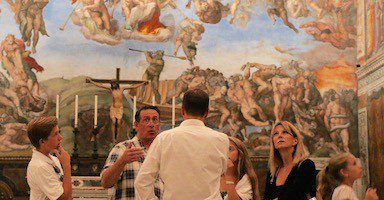 Best Selling Tour
Privileged Entrance Vatican Tour with Sistine Chapel
This our most popular and longest-running Vatican tour to date. It enters the Vatican City & Museums an hour before the public opening and visits the Sistine Chapel as it opens. Admissions are included and our English-speaking guides do a wonderful job bringing the museums to life!





See Prices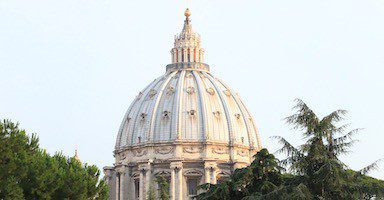 Top Rated Tour
Ultimate St. Peter's Basilica Dome Climb Tour with Papal Tombs
Get the most out of your visit to St. Peter's Basilica by joining a guided tour up to the top of the tallest dome in the world! Our tour includes all admissions including an elevator to the highest possible point and an English-speaking guide.





See Prices
Mercato Trionfale
€ | Market/Lunch | Kids | 👣 from the Vatican Museums
You can't mention eating by the Vatican Museums and Sistine Chapel without mentioning Mercato Trionfale. Inside there are tons of sandwich shops, pizza shops, or places to get local products like cheese and meats. You won't write home about your experience, but it is a cool market to walk around and food is plentiful.
Address: Via la Goletta, 1 | Hours: 7 am – 2 pm Monday – Saturday
Bar Giulio Cesare
€ | Cafè & Cornetto Take Away
Ok – this place is a hard sell. It doesn't look cool. It actually looks like a tourist trap and by all means, it might be. That said, they have an amazing cornetto crema di riso. They make them fresh each hour. They are warm and delicious.
I, Sean from Youtube, used to live above this little bar and really looked forward to breakfast. It is in between the Vatican Museums and Ottaviano metro station so it is the perfect place to get a quick coffee, fresh orange juice, and cornetto crema di riso takeaway. Probably cost you 5€ total.
Address: Viale Giulio Cesare, 225 | Opens at 6 am daily
Need to Know About Dining in Rome
RSVP? You can and probably will work, but most inexpensive restaurants treat RSVPs loosely due to the number of no-shows. Ask for a glass of wine while you wait.
Service? Don't get up in arms if it takes a while for the waiter to come over or if you can't get their attention. Enjoy your time not being in a rush.
Tipping? A few euros per person is great. If you want to give your 10 to 20% be our guest, but not necessary. That said, everyone likes more money.
Rome Restaurant Recommendations by Area
---
I Want More Italy!
[widget id="sow-editor-8″]