Rome in a Day Tour Including Colosseum and Vatican Museums
Experience the top things to do in Rome
If you're only in the Eternal City for a few days, this Rome in a day tour includes the Vatican Museums, the Roman Colosseum, Piazza Navona, the Trevi Fountain & more. See Rome off the beaten path, the highlights and more on this full day excursion.
Included
What you get with this tour
Colosseum & Vatican tickets included
Itinerary
What you will see on this tour
Skip the Line Tickets!
Colosseum Tour
Gladiators, Emperors and Spectators
Arch of Constantine
Roman Forum
Arch of Titus
The Eternal Flame
Julius Caesar's Temple
Senate House
Trevi Fountain
Pantheon
Piazza Navona
Vatican Museums Tour
Gallery of the Candelabra
Gallery of the Tapestries
Sistine Chapel Tour
Michelangelo's Masterpieces
St. Peter's Basilica *
La Pietà by Michelangelo *
"Baldacchino" by Bernini *
At The Roman Guy, we believe in maximizing your precious and limited time on vacation in Italy. Even if you don't have a month to spend in Italy's capital city, it's still important you get to experience all the best things to do in Rome. If you're only in the Eternal City for a few days, consider doing a Rome in a day tour that includes the Vatican Museums, Roman Colosseum, Trevi Fountain, Pantheon and Piazza Navona. Hit all these bucket list destinations with a friendly and professional English-speaking guide, transportation and skip the line tickets included. This 7-hour full day tour includes:
Professional, English-speaking guide
Comfortable, climate-controlled transfer to the Vatican
Vatican Museums, Sistine Chapel and St. Peter's Basilica guided tour*
Guided Colosseum Tour*
Guided tour to Trevi Fountain, Pantheon and Piazza Navona*
*The order of the itinerary may change, depending on the time of year, site openings and ticket availability.
Skip the Line Colosseum Tour
The first stop on this Rome in a day tour is the 2,000-year-old Roman Colosseum. We provide your skip the line Colosseum tickets, so there's no need to wait around in long lines. This is your opportunity to learn about the Flavian Amphitheater (Colosseum) in dramatic detail from your expert guide.
Stand where gladiators and wild animals once fought. Your guide will go into detail about the highly competitive and gruesome games that were fought right where you are standing. Then, look up to the stands and imagine what it must've felt like here when it was filled with up to 60,000 screaming spectators. Before moving onto the Roman Forum, see the first and second tiers. Just like in modern times, those with the highest status sat closest to the games. This way, they could see every (bloody) detail up close.
The Streets of Downtown Ancient Rome
Have you ever wondered what the fuss about the Roman Forum is? Nowadays, this area next to the Colosseum is full of sprawling ruins. However, back in the day, the Forum served as the political and commercial hub of the powerful Roman Empire. After skipping the line, breeze right on in and take a short walk through these important ruins and buildings.
Rome City Tour on Foot
After visiting the Colosseum, your Rome in a day tour continues with a Rome city tour of the most iconic piazzas, fountains and places in this awe-inspiring city. Stroll through the classic beautiful Piazza Navona, Pantheon and the oh-so-famous Trevi Fountain. Plus, you'll see plenty of Rome off the beaten path because you're under the wing of a local guide.
Guided Vatican Museums Tour
After a break for lunch (lunch is not included in the price of the tour), we drive you directly to the Vatican in a private, luxury vehicle. The perfect way to end your Rome in a Day tour, let us curate the best galleries and works of art among the nine miles of priceless treasures housed at the Vatican Museums. After skipping the regular line**, visit the Gallery of the Candelabra, Gallery of the Tapestries, Gallery of the Maps on the way to the Sistine Chapel.
**While you do not need to wait in the normal line, a shorter security line is still required for entrance. Short delays at the security check may occur during the busiest months, June and July.
A Masterpiece of Breathtaking Proportions
Next up, experience the wonders of the Sistine Chapel in person. Perhaps even beyond the Roman Colosseum, Michelangelo's Sistine Chapel is the focal point of this Rome in a day tour. If you weren't aware, a visit to the Sistine Chapel is included with your Skip the line Vatican tickets. It's true, you've probably seen pictures of these stunning frescoes. However, without actually standing beneath these paintings and taking it all in, there's no way to fully appreciate Michelangelo's world-famous accomplishment. With more than 600 figures in all, these frescoes depict stories from the Old Testament.
The Sistine Chapel is a place of worship, so speaking inside is prohibited. We provide you with a map/handout for reference before entering the chapel, while your guide explains the significance of Michelangelo's artwork. Use the map when you are inside for orientation.
Please note: To enter the Vatican's Sistine Chapel and St. Peter's Basilica both men and women must cover their knees and shoulders. Otherwise, you may be refused entry to this portion of your Vatican tour. We understand the summers in Rome are hot - a great alternative is to bring a shawl/scarf/sweater with you. That way, you can cover your knees and shoulders when necessary.
The Palatial St. Peter's Basilica
Except on Wednesday Mornings
Designed by Renaissance architects that include Bernini, Bramante and Michelangelo, St. Peter's Basilica is the size of two American football fields and took 120 years to build. Skip the regular entrance and use a special door to continue your comprehensive tour of Rome. Among other things, see the statue of St. Peter's, La Pieta and of course the famed Baldacchino. Standing 95 feet tall, Bernini's Baldacchino sits right above the papal altar and beneath St. Peter's dome.
Remember, it isn't possible to return to the Vatican Museums from St. Peter's Basilica. If you want more time inside the museums, you must forgo the guided tour of the basilica. Also, if you'd like to stay in St. Peter's Basilica longer, don't leave with the guide to take photos in the piazza. Because the security line is long and re-entry on your own is not recommended, we suggest you stay inside St. Peter's and explore on your own after the tour concludes.
Frequently Asked Questions
Where to meet?
Behind the green souvenir kiosk in front of the "Colosseo" metro stop - located just outside the lower level entrance/exit. A representative will be there holding a sign with our company name on it.
What to bring?
Bring a water bottle, sunscreen (in the summer months) and some coins for making wishes in the Trevi Fountain. Since this is a walking tour that includes a visit to the Colosseum and Roman Forum, an archeological site with uneven terrain, wear comfortable shoes.
Q: Is lunch included in the price of the tour?
A: No, but we're happy to recommend one of our favorite spots. Get in touch with one of our Travel Experts at [email protected] ahead of time or just ask your guide on the day of your tour!
Q: Does this tour include pick up at your hotel?
A: No, you will meet your guide at the Colosseum meeting point listed on your confirmation voucher. If you're interested in a private transfer to the meeting point, reach out to us by email or give us a call at +1 888 290 5595. (an extra fee applies).
Q: How comprehensive are the Colosseum and Vatican sections of this tour?
A: In the spirit of seeing as much of Rome as possible, the Colosseum and Vatican sections of this tour are abbreviated.
Q: I have some doubts about my mobility. Is this tour right for me?
A: If you have any doubts about your mobility, you're better off choosing one of our Private Vatican tours. Private tours offer more flexibility and the ability to accommodate your personal needs.
See more frequently asked questions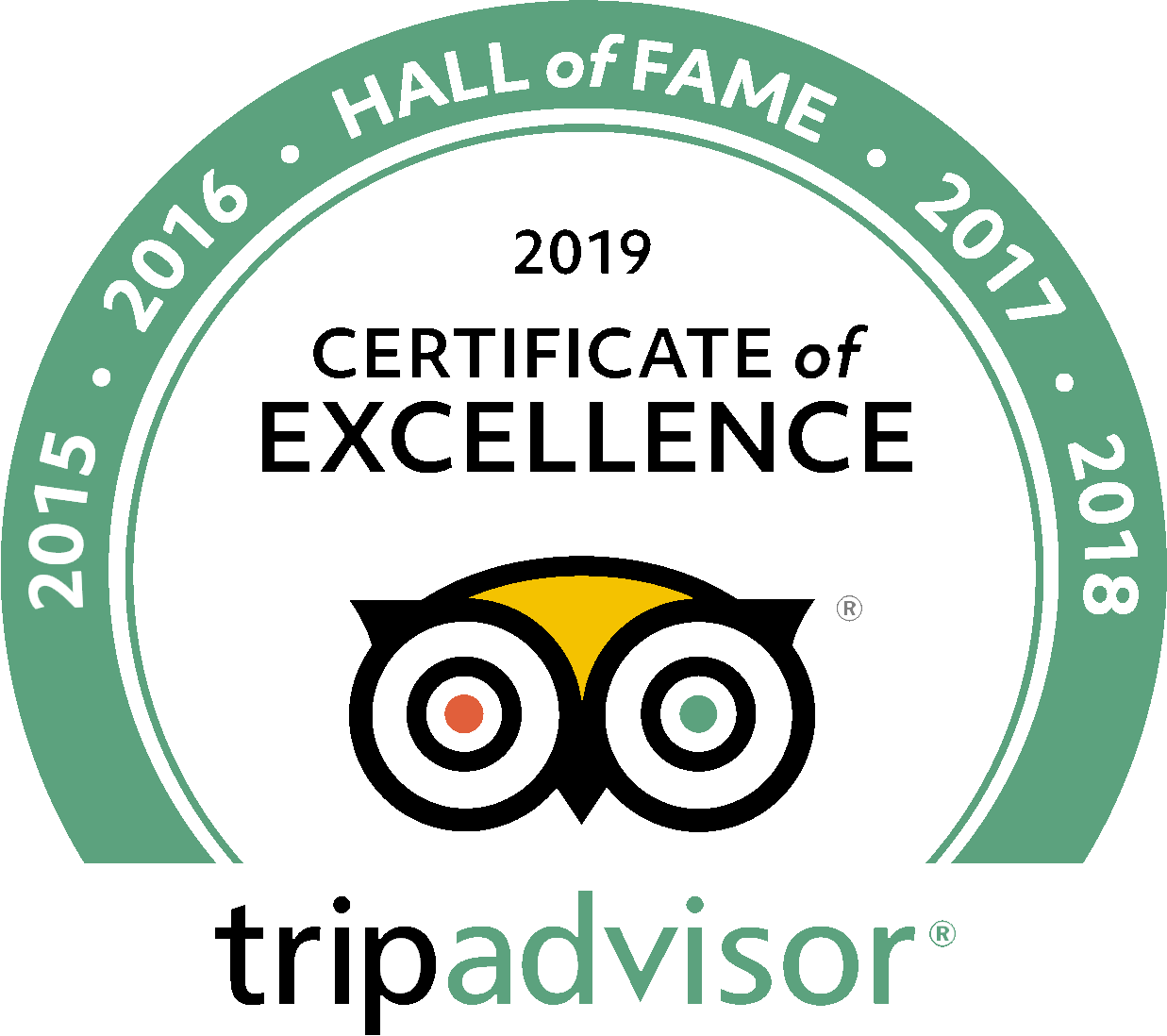 See what people are saying
21 total reviews
Leave a review
Sandra
Perfect Rome tour - Raffa T
Raffa T was a dream guide. Very knowledgeable. I was sad to leave her at the end of the day, she treated us like we her friends. I wish I could post the picture my son and I took with her. The is my 4th trip to Rome, and this tour is ideal to cover the best highlights of Rome in one day, lots of good information and no waiting in line. Wear comfy shoes, bring water, and a coin to throw in the Fountain of Trevi.
Glenn T
Solid tour if you want to fit in all the highlights
We only had 1.5 days in Rome and we wanted to make sure we hit the biggest highlights within our limited time. This tour achieved just that. Our tour guide was very nice and knowledgeable. We hit the biggest sites in Rome all in one day and got a thorough explanation of everything we were seeing. My girlfriend and I were extremely happy with this tour and would recommend it to anyone that needed to fit in a lot of Rome in a very limited time. I will warn people, it is a lot of walking, so be prepared.
Georgia Susie
Worth Every Penny!
We have just returned from our trip to Rome and have many happy memories, due in part, to The Roman Guy. Rome came at the very end of our 14 day trip so we only had 1 full day to see the sights. We met up with Carolina at 9:40 that morning and our tour concluded he around 6:00. It was a very full day beginning with the Coliseum and ending with the Vatican. We saw a few other sights along the way, as well. Having a tour guide for those two sights, in particular, were critical as we skipped straight to the front of the line each time. I can't even begin to explain mass of people waiting to enter every sight we visited. For his reason alone the guided tour was the way to go. In addition, Carolina was knowledgeable, kind, charismatic, patient, and fun! She was a walking encyclopedia of knowledge and her English was very good- she was easy to understand. There were a few in our group with some medical issues and she was understanding and patient- she never rushed us, even when our tour went over by an hour. This tour was THE way to see and learn about the two most visited sights in Rome. Thanks Carolina, and The Roman Guy!