People flock to Rome for a variety of reasons, understandably. Whether you're journeying to the Eternal City to see the sacred Vatican Museums, explore the Colosseum, or even just try some incredible cuisine, Rome has tons of attractions to satisfy all kinds of visitors. We offer a ton of Rome tours. Sometimes, it's hard to pick the right ones for you. In this guide, we will help you understand the best Rome tours we offer.
---
Best Vatican Tours
So let's start off with the biggest museum in Rome. The Vatican Museums can welcome as many as 19,000 visitors on a typical day. This means crowds, lines and of course, sweat. Luckily, we only offer skip the line Vatican tours that relieve the burden of waiting in line and entering at crowded times. Additionally, all of our tours include entry into the Sistine Chapel and St. Peter's Basilica. We recommend entering as early as possible, though we do offer Vatican tours in the afternoon as well if that works best in your schedule.
Recommended Vatican Tours:
For the art nerd: Detailed Itinerary Vatican in a Day Tour
For the claustrophobes and/or early risers: Super Early Vatican Gold Tour
For the classic Vatican experience: Privileged Entrance Vatican Tour with Sistine Chapel
For flexible start times: Skip the Line Vatican Tour with Sistine Chapel & St. Peter's Basilica
Best Colosseum Tours
Right up there with the Vatican Museums, visiting the Colosseum is without a doubt one of the best things to do in Rome. This grandiose structure stands in the center of Rome, reminding us of the city's rich history. The Colosseum is the largest amphitheater in the world and can hold up about 70,000 spectators. During its functional period, the Colosseum was used for gladiatorial matches, in which gladiators and animals would often fight to the death. All of our Colosseum tours enter the Colosseum through a back entrance, making sure you not only skip the lines, but also enter through a shorter security line.
Recommended Colosseum Tours
For the Colosseum enthusiast and true gladiator at heart: VIP Colosseum at Night Tour with Underground and Arena Floor
For the seeker of bestselling tours: Colosseum Underground Tour with Roman Forum and Palatine Hill
For a classic skip the line Colosseum tour: Arena Floor Colosseum Tour with Roman Forum
Best Food Tours in Rome
Some people who travel with us may not feel a religious connection to the Vatican Museums, or are not interested in seeing the interior of the Colosseum. And of course, not every experience is for everyone. One thing that most travelers to Rome can agree on, however, is that experiencing the city's cuisine is an absolute must. That's why we've designed food tours that not only show off the city's flavors, but expose travelers to authentic restaurants that residents of Rome actually enjoy. We're not about tourist traps.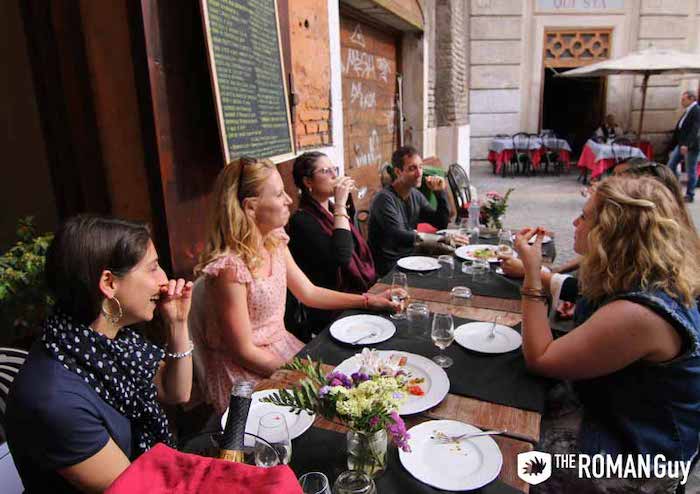 This is our classic Rome food tour that we recommend to anyone seeking a true Roman foodie experience. On this evening food tour, you will experience traditional Roman cuisine through a series of stops. Expect to try out some mouth-watering Roman pizza, classic Roman street food such as filetto di baccala, a sit-down Italian pasta dinner and refreshing gelato for dessert.

Rome Walking Tour with Pasta Making and Lunch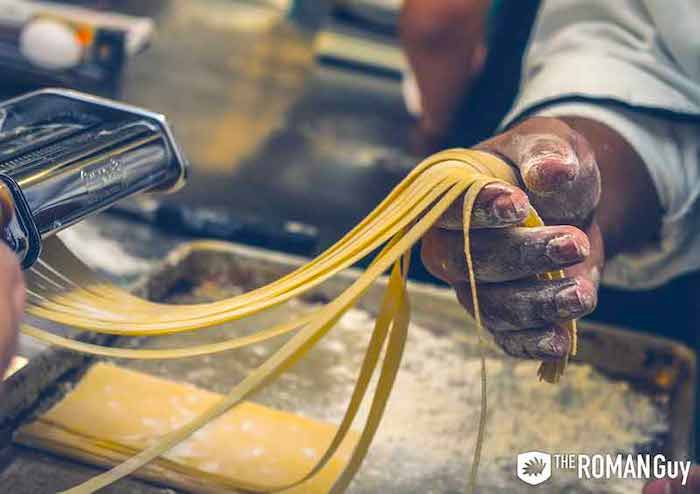 If you're looking to explore the city of Rome and its cuisine, look no further. On this walking tour through downtown Rome, you will not only visit some of Rome's main sites, such as the Spanish Steps, Pantheon, Piazza Navona and Trevi Fountain; you'll also join a local chef and learn how to make traditional Italian pasta. You'll also learn the art of crafting the perfect tiramisu. And, not to worry, wine is included.

---
I Want More Italy!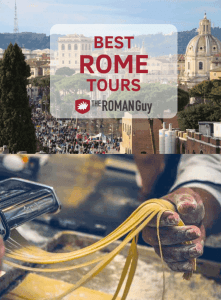 ---