Planning how long to spend in a city can cause anxiety. What if you overstay and find yourself bored? I have good news for you, being bored in Rome is close to impossible if you get the right information from the right people. This article will help explain how many days you should spend in Rome depending on your travel interests.
---
Pro Tip: Create a browser folder and bookmark this post along with other posts such as our recommendations on the best places to get a drink in Rome. If you're planning on a trip to Rome, make sure to check out our best Rome tours but we will point to some of these in this post too.
There are two simple answers to your burning question of how many days should you spend in Rome. Four or seven days.
To add context, if you are doing a multi-city Italian journey, you should allocate at least 4 days to Rome if you arrive early on day 1 and leave late on day 4.
Otherwise, consider 5 days. Ideally, you'll have 3 completely full days dedicated to Rome additional to your arrival and departure day.
If you are planning to visit only Rome you could consider a seven-day itinerary and take some day trips. The longer you spend in Rome the deeper you can get into the city's culture and truly understand its layout.
Choose Your Own Adventure
This article works like a "choose your own adventure" story. We've outlined how you could spend an entire day and you can pick and choose the ones you like and join them together.
I have split up how you can spend blocks of time (blue color) into three categories below (maroon color).
Museums & History
Local Culture & Shopping
Day Trips
Museums & History Days
Pull these activities together like a collage to plan out how long you need in Rome. We are heavy on tour recommendations in this section for obvious reasons. You'll find that less in the shopping & culture sections.
Colosseum & Ancient Rome Half Day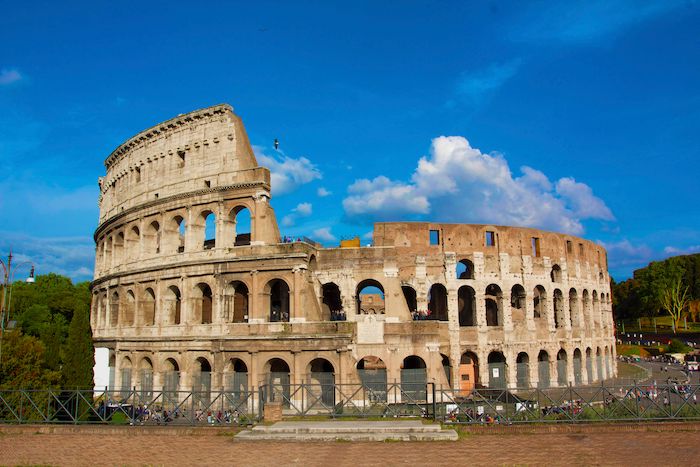 Going to Rome for the first time, I was most excited by visiting the Colosseum. The movie Gladiator had just come out and I was amped up.
I was more surprised by the location of this incredible structure than what it was used for. The Colosseum, or Flavian Amphitheatre, is located smack dab in the center of the city.
If you take the metro line B and get off at "Colosseo" you literally can't miss the structure – it's right in front of you.
I have heard a lot of people say, "You don't need to go inside." That is a super touristy thing to say. If you consider yourself a traveler, you won't cross the globe to visit a city and not take the last step forward.
There are structures and places I think you can visit without a tour but this is not one of them. Click the link to read about all the Colosseum tours we offer at different price ranges.
The ticket to the Colosseum also includes admission to the Palatine Hill and Roman Forum. All the sites are incredible and deserve a visit with or without a tour.
Duration & Time of Day:
You should dedicate at least 4 hours to the area from the moment you walk out your hotel room to when you sit down to lunch. Colosseum is best in the morning during the warmer summer months (May – September). During other cooler months, I recommend this in the very early afternoon. The structure closes early so be sure to check the updated Colosseum hours.
Pro Tip:
Pack some granola bars or snacks BEFORE you leave your home country. Pre-packaged on-the-go food has never really been adopted in Italian culture. Bring these from home. Food culture in Italy is pretty slow so you don't want to show up hungry. Plan 90 minutes for lunch if you are having wine – wine is mandatory.
Food:
Check out and bookmark this post featuring our picks for best restaurants near the Colosseum. Ai Tre Scalini is my personal favorite. Gets busy so showing up at noon doesn't hurt. You can try to reserve – they change their rsvp policy weekly.
What do you do with the rest of the day? Archeological sites can be rigorous on your energy levels. I recommend something more leisurely after like a half-day activity from the Shopping & Culture section. You could try some fancy shopping near the Spanish Steps or doing a Food Tour in Trastevere.
Popular Rome Tours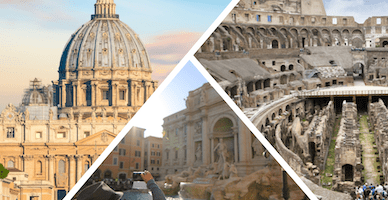 Best Selling Tour
Rome in a Day Tour with Colosseum and Vatican Museums

The best way to get your bearings all in one day. Visit the Sistine Chapel, Colosseum, Trevi Fountain, and more with a licensed and fun English-speaking tour guide. They'll add tons of insights and make the entire experience so much more memorable. Also, you'll get a feel for the city so it's great on one of your first days in the city. All admissions and transport included although there will be a lot of walking.





See Prices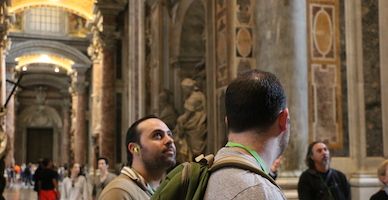 Best Price!
Skip the Line Vatican Tour with Sistine Chapel & St. Peter's Basilica
One of our most popular Vatican tours since it is such an amazing value. Skip the line to get inside with a super-knowledgeable English-speaking guide that will bring the museum to life. Stories of the artists, popes, conspiracy, love, and of course tragedy! Admissions included.





See Prices
The Vatican Museums and St. Peter's Basilica Half or Full Day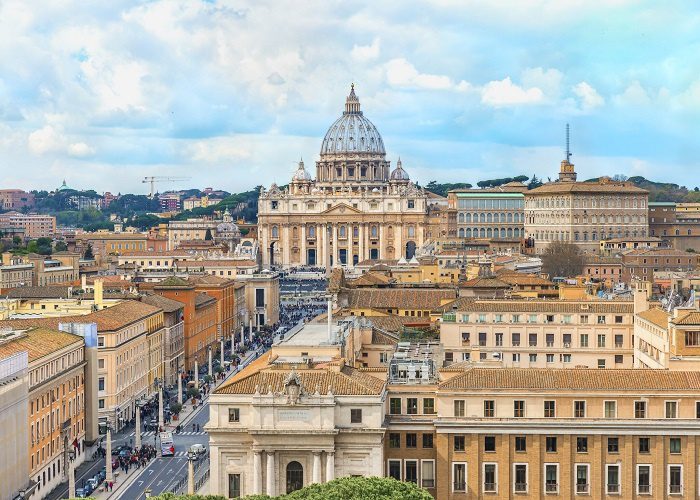 Of course, next up is the Vatican.
Housing art, historical artifacts, and architecture from across the ages, the Vatican's history has played a major part in the development of Rome.
This is a great chance to gain some perspective on the huge religious influence that you can still feel in the city today.
If you're dedicating an entire day to visiting Vatican City, we recommend exploring our Detailed Itinerary Vatican in a Day Tour.
This will provide you with the insightful discovery of the Vatican Museums that you're seeking, designed for those who don't want to miss any detail of the Museums. If the timing doesn't work out or you feel this tour may be too long for you, check out our other Vatican tours that vary in length and detail.
Duration & Time of Day:
Morning if you are doing a "Privileged Entrance" tour. If not, head over in the afternoon or around lunch. Be careful as tour guides cannot give explanations at the Basilica in the late afternoon.
Pro Tip:
Just like the Colosseum, pack a snack!
Food:
Check out and bookmark this post featuring our picks for best restaurants near the Vatican. Dino e Toni is pretty fun. I also like 200 Gradi which is a quick stop sandwich/panino shop.
What do you do with the rest of the day? The Vatican is a ton to absorb. You'll be energized as you walk through and marvel at one masterpiece after another but after lunch, you'll be a goner. Nothing an espresso can't fix but if you have the time in Rome consider a siesta before a food tour in Trastevere or a self-guided stroll about the city.
Rome Catacombs & Crypts
I really like visiting the Roman catacombs. You get to drive outside the city and see different towers of the ancient walls of Rome. You are also nearby via Appia Antica which is a special treat for anyone that can make it out there.
There is a cluster of great catacombs all together near Appia Antica. Here you will find the three most famous. San Callisto, Domitilla and San Sebastiano.
They are incredible complexes that used to house hundreds of thousands of corpses. Today you can go underground, see the tombs and incredibly well-preserved frescoes from the 2nd and 3rd centuries.
There are buses that lead out there, but again I recommend a Roman catacombs tour. They are pretty reasonably priced for a small group. It is a hassle getting to the catacombs and back. Tours simplify this so you can be on vacation.
Our tour also visits Appia Antica and the Cappuchin Crypts which are a series of burial chambers decorated with skeletons.
Duration & Time of Day:
Four hours door to door. The morning or afternoon is the same. Be careful as the catacombs are churches that are closed for a few hours during lunch.
What do you do with the rest of the day? You could combine this with another tour but consider having a long lunch and relaxing in the afternoon while it is hot. You can resurface showered ready at 6 for drinks and some light shopping before dinner at 8.
The Historical Center
The central part of Rome which encompasses the Spanish Steps, Trevi Fountain, Piazza Navona, and the Pantheon is commonly referred to as the Historical Center.
This term can include a much larger area but when referring to touring the historical center these are the must-see sights.
You can definitely self-guide yourself in terms of history but getting around can be confusing. Consider pre-configuring a map on your phone. You can set the itinerary in wifi and your GPS dot will still move around accurately on airplane mode without using data.
We run an electric bike tour that covers these sites and a ton more of the historical center. There are a ton of cool anecdotes that guides will disperse during this tour and its a fun way to get around.
Local Culture & Shopping
If you're one to value treating yourself on vacation more than discovering the main sites, we recommend two days in Rome. This way, you can dedicate an entire day to shopping, as well as another day to do a leisurely tour of the city.
Spanish Steps & Via Condotti Shopping (Get Fancy!)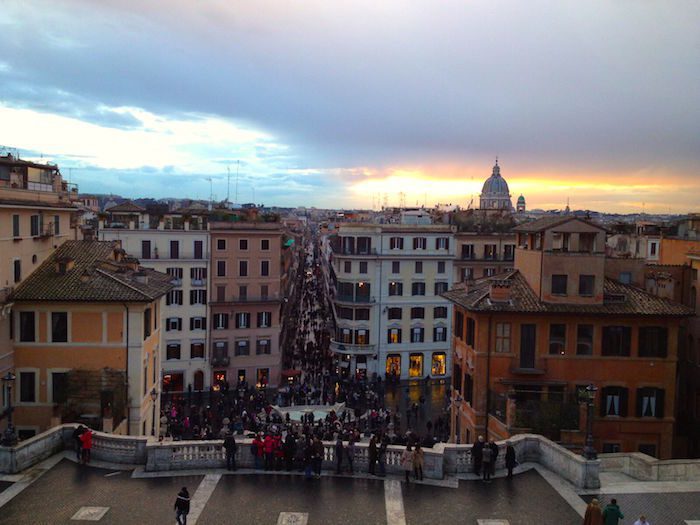 The obvious place to start is Via del Corso and the side streets leading to Piazza di Spagna. All of these are full of the flagship stores of top Italian names, from Gucci to Dolce & Gabbana.
If you want something more pocket-friendly, there are major European names like & Other Stories, COS and Massimo Dutti. Once you're done there, head along Via Margutta for boutique shops, restaurants and the famous house from the Audrey Hepburn film, "Roman Holiday."
My (Sean from Youtube) personal favorite street to shop is Via del Babuino. Cool shops and boutiques. I love Fratelli Rossetti for shoes and jackets.
Dress the part in this area. There are tons of cool caffes and places to grab a prosecco as you go.
Duration & Time of Day:
2 hours+ and evening-time (5pm+). Be sure to mix this activity with drinks.
Top Colosseum Tours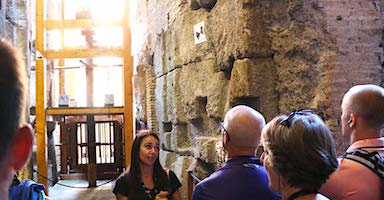 Best Seller
Colosseum Underground Tour with Roman Forum and Palatine Hill
This is our most popular Colosseum tour due to the incredible access to non-public areas like the underground chambers. All admissions are included and it is lead by an English speaking licensed guided and Colosseum expert.





See Prices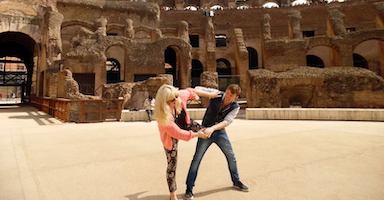 Best Seller
Privileged Entrance Arena Floor Colosseum Tour with Roman Forum
You'll enter the Colosseum through the back door entrance avoiding lines and crowds which is ideal! You'll step through the Gate of Death and your English speaking Colosseum guide will bring the stories to life. Next, on to the Roman Forum. All admissions are included.





See Prices
Castel Romano Designer Outlets (link)
Castel Romano is definitely a great place to consider if you want to get European brands for much less expensive than inside the cities and outside of Italy.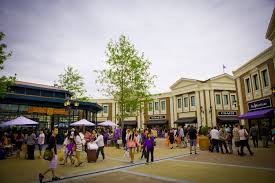 Suits, Shirts & Shoes
I am a guy so I normally go there to buy suits, dress shirts, and leather shoes. They have a lot of great brands like Ermenegildo Zegna. You can normally get a suit for about 500€ and get 10% back tax-free. The same suit in NYC could cost $2k+.
Valentino used to have menswear but they have recently eliminated men's clothing.
I recently started buying shirts from Boggi Milano. They are normally reasonably priced (50€ – 90€) for high-quality shirts. They also have great sports coats.
Purses & Jackets
Fratelli Rosetti is also a place I love getting shoes but I normally visit Ferragamo prior to see if they have any good deals.
My wife goes there to buy purses and jackets from places like Burberry.
I linked above to the outlet website. I've recently had some trips to these outlets where I strike out pretty bad. It is tricky to get to. There are some free buses from Rome, see the outlet website, but I wouldn't recommend doing the outlets unless you are a frequent traveler to Rome.
Duration & Time of Day:
They normally open at 10 am and that is when I go. 40 mins each way and as long as you want to shop. 4 hours sounds about right.
Morning Stroll Through Trastevere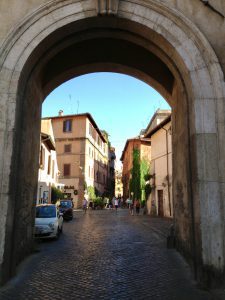 Trastevere is more of a party and eating side of town which is why I LOVE it in the morning. Its a bit of a lazy neighborhood in the morning so you get the streets mostly to yourself even in the summer.
Head over here at 8am – 9am for a coffee, centrifuga and cornetto. You can get a taxi to Piazza Trilussa and head towards Piazza S. Maria in Trastevere. Here are some bars you could get your coffee at.
Pimms Good (more popular with tons of outdoor seating)
Duration & Time of Day:
90 minutes and early morning (8am – 9am)
Dinner & Drinks in Fregene
This is also something I recommend for frequent travelers to Rome who are looking for cool and local things to do.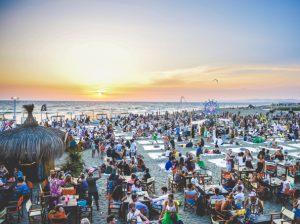 The beaches surrounding Rome are nothing to write home about. There are far better beaches in Puglia, Sicily, and Sardegna. That said, they are definitely a new experience.
How do I do Rome beaches? I am not much of a "sun-tan" guy but I love the beach in the morning and evenings when the sun isn't strong. The evenings are the best, especially in Fregene, since most of the beaches are private and there are awesome beach bars there.
Almost every beach club has a live DJ at night and since they are on the west coast you get the sunset. Amazing!
I go to a place named Singita. They have beds and such which is cool but I normally get a towel (free) and a bottle of Franciacorta.
Duration & Time of Day:
Show up at 5 pm for aperitivo.
Anytime for beaches
Pro Tip:
Have a few drinks at Singita and get dinner at Fregene (not a full-blown restaurant but have good eats) or my favorite place around the corner; Il Pioniere. We normally refer to it as "the blue place."
Another great place is La Scialuppa. Really great food here and they have a beach club. You won't find a DJ here so its less of a "scene" place. Really great food though.
Day Trips from Rome
If you are able to spend more than 3 full days in Rome you could consider a day trip. Rome is well connected by train and highway to many amazing cities and hidden gems.
One of my favorite things about living in Rome is the geographical diversity of nearby regions. You can be on a coastal town in thirty minutes and in the mountains in sixty minutes. If you have two to three hours you could be in one of Italy's greatest wine regions or the buried city of Pompeii!
Pompeii & Amalfi Coast
Did you know that Naples was the place to be in the 19th century? Yep!
Rome was beautiful, but Naples was happening. Pompeii was discovered in the mid 18th century which drew more and more attention to the area.
Pompeii was a missing key to so much about ancient Roman society. The site was flash-frozen by ashes when Pompeii erupted and preserved arguably better than any other archeological site on Earth.
Naples is known for crime and petty thievery which deflects the majority of tourism to neighboring Pompeii and the Amalfi Coast. They are all very close in proximity and well connected by train and air travel.
Amalfi Coast is a bit more remote. There are trains to Sorrento which is technically not part of the Amalfi Coast as it faced a different direction but has the same look and feel.
Visiting the Amalfi Coast is more something you want to dedicate a few days to a week to. That said, we have a day trip to Pompeii including a stop in Sorrento from Rome. It is one of our most popular products globally.
Admittedly, it is a lot of time to spend in a vehicle in one day. You'll be in transit for about six hours round trip but the longest leg is about 2 to 2.5 hours. It is one of those things you simply need to decide if you really want to see and if you'll be back anytime soon. The reviews for this tour are 99% five star.
Duration & Time of Day:
12 hours. Leave early, get back late.
Montalcino & Montepulciano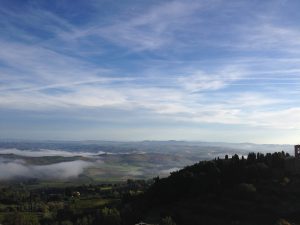 Tuscany is known for its wine. Within Tuscany, there is Chianti which is world-famous but in terms of quality, there is one area that rules them all; Montalcino.
Montalcino is arguable proof of the existence of a higher power. It is by far the most beautiful and curated rural landscape that I personally have ever seen. My photo does it no justice.
It is also home to the best wine money can buy. There are tons of vineyards in Montalcino. If you are a novice wine consumer, stop at any vineyard you see. It's all great.
If you are a professional wine consumer here are some of my absolute favorites, but you probably already know them.
Nearby Montalcino is Montepulciano. It is a very nice town but not nearly as nice as Montalcino. If you want to hit the heart of Tuscany and buy some really great wine, you can take a regional train to here from Rome and other destinations. Definitely worth the trip if you're on a budget and want to see some cool stuff.
Duration & Time of Day:
This is a full day trip. If you drive from Rome, leave early and get back late.
For Professionals:
If you are traveling with a couple of other successful couples that love wine, we do a really cool helicopter day trip to Montalcino from Rome.
Orvieto & Civita di Bagnoregio
These two destinations are really cool. If you want to see an Italian hilltop town definitely take a train from Rome to Orvieto. It is situated in a region called Umbria which shares borders with Tuscany and Lazio (Rome's region).
Orvieto has killer architecture, food, and views. A great little town that doesn't get enough tourists to be super touristy. You can sit down just about anywhere and eat really well.
It is connected by train to Rome so it is easy to get back and forth.
If you want to expand your day you can also visit Civita di Bagnoregio. You'll need a vehicle to reach this little town in Umbria. When I say little, I mean little. The current population according to Wikipedia is 11 people. 11!
One of the coolest things is how you get to this town. There is a little bridge that you can walk up or take a bike through. No cars in this tiny village.
You can visit Orvieto on your own but if you want to get the full experience we have a private day trip that visits Orvieto, Civita di Bagnoregio and a winery. Private tours are a bit pricier but its a cool experience and the price is more attractive for larger groups.
Duration & Time of Day:
Just Orvieto – 4 to 5 hours including train. Go around 10am, walk around, have a long lunch with wine and come back to Rome.
+ Civita – you'll be gone all day. Cool trip.
---
I Want More Italy!