The Catacombs in Rome began almost 2000 years ago as a sanitary place for Christians to bury their dead. Pagan Romans would not allow Christians to do so inside the city walls as it was associated with the plague and death. They are also near other monuments that are easier to visit with a tour guide and transportation. So is a Roman Catacombs tour worth it?
---
Pro Tip: Planning what to do on your trip to Rome? Bookmark this post in your browser so you can easily find it when you're in the city. See our guide to Rome for more planning resources, our top Rome Catacombs tours for a memorable trip, and how to visit the Rome Catacombs.
Do You Really Need a Tour of the Roman Catacombs?
Short Answer: Yes!
A tour of the Rome Catacombs is definitely going to elevate your experience of these ancient burial tombs. While we are a tour company, we don't sell tours of every monument in Rome and preach that you need a tour (although a great guide will always improve an experience). We only promote attractions that deserve a tour, like the catacombs.
Also, if you're into dark tourism and the idea of visiting the Rome Catacombs at night appeals to you, you'll have to book a guided tour. So, in that case you really do need a tour for the eery after-hours experience.
If you're convinced, check out all our Rome Catacombs Tours including our best-selling Catacombs tour with the Capuchin Crypts. If you want to know more, here are four important reasons why a Rome Catacombs tour is worth it.
Not ready to book a tour? Find out how to visit the Rome Catacombs.
Why a Rome Catacombs Tour Is Worth It
Beyond the fact that a guided tour with a passionate and knowledgable guide is going to make your visit to the Rome Catacombs that much more interesting, there are other reasons you might choose to book a tour to visit the various catacombs.
The Roman Catacombs Are Not in the City Center
The Roman catacombs are located outside of the Aurelian Walls by design. According to the official documents of the Catacomb of Domitilla, many catacombs began popping up in the second century A.D. This makes sense since the religion was over a hundred years old and had time to spread. We visit the catacombs of Domitilla, which was gifted to the Christian community by Flavia Domitilla, a devout Christian.
What does that mean to you? The catacombs are not extremely easy to reach with a bus map. You could figure out, but we created this tour to make visiting the catacombs as easy and enjoyable as possible, removing the guesswork and eliminating the possibility of mistakes.
Our tour includes transportation to and from the catacombs. Our vehicles are also air-conditioned, which can be nice during Rome's extremely hot summers. Some public buses have AC, but it may not be the level you are used to at home if it exists at all.
You'll Visit the Capuchin Crypts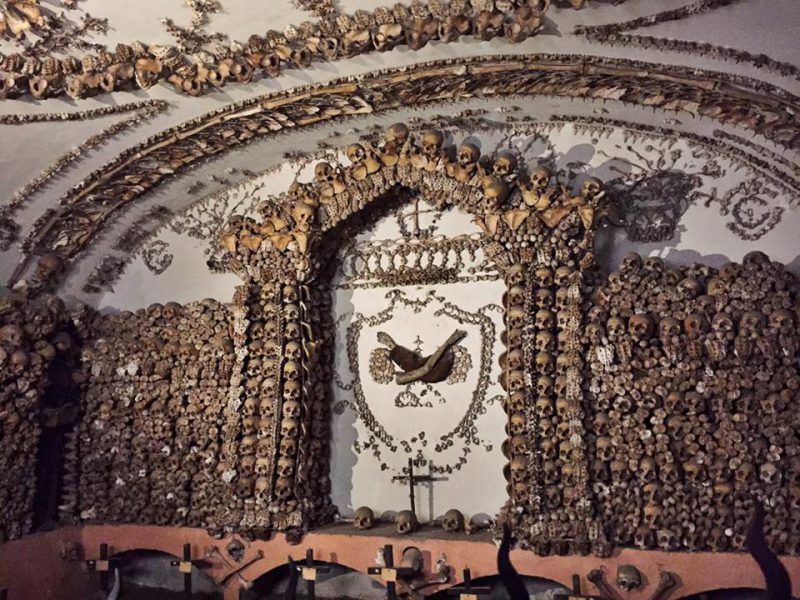 Ever seen a skeleton before? Our Catacombs tour includes a tour of the Capuchin Crypts—a series of rooms decorated with skeletons! Creepy? Yes! But also, an astonishing sight to behold.
The Capuchin Crypts are located on the complete opposite side of town from most of the Christian catacombs, which we'll reach in private transportation. It is one of the last stops and leaves you near all types of public transport including the subway, buses, and a taxi stand. You can even walk to the Spanish Steps, Villa Borghese, or Trevi Fountain with ease from here.
Top Purchased Rome Tours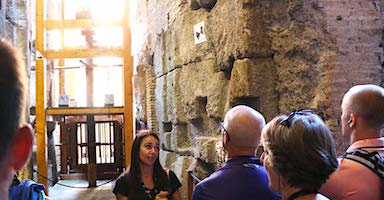 Best Seller
Colosseum Underground Tour with Roman Forum and Palatine Hill
This is our most popular Colosseum tour due to the incredible access to non-public areas like the underground chambers. All admissions are included and it is lead by an English speaking licensed guided and Colosseum expert.





See Prices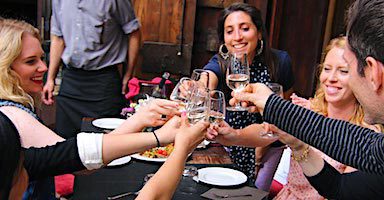 Best Seller
Local Rome Food Tour in Trastevere Neighborhood
Are you looking for the best food tour in Rome? Embark on a Trastevere food tour that offers an excellent introduction to some of the best food in Rome. Led by a local foodie guide, visit some of our favorite restaurants and trattorie in Rome





See Prices
Not ready to book a tour? Check out our Rome Guide for more resources.
You'll Stop at the Appian Way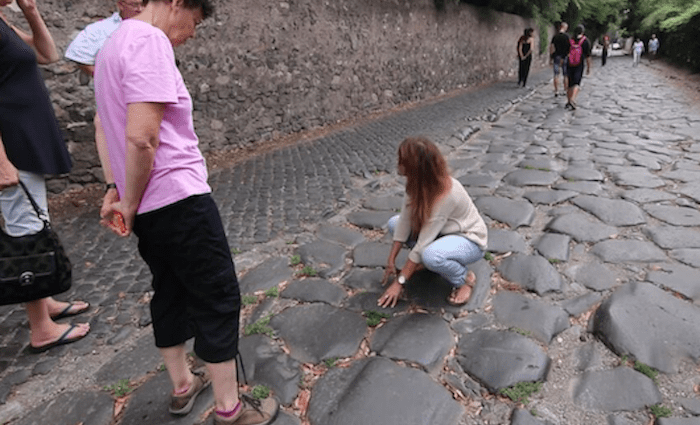 The catacombs are mostly on the Appian Way, but not the pedestrian parts you'll want to visit. Again, you could get there on your own but you'll be adding unnecessary complexity to your day, wasting a lot of time and energy figuring it all out.
We visit the Appian Way with our private vehicle, so you can sit back and relax knowing we'll get you to the next destination. There are some really cool ruins on the Appian Way where we stop and you'll even see tire tracks from ancient Roman carriages!
You'll Have Great Tour Guides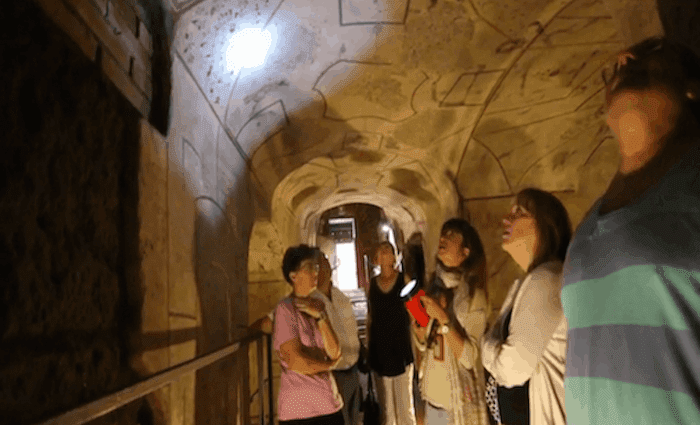 As a company, our job is to curate great experiences and remove the guesswork while maintaining a high standard of guide quality. Just about every licensed guide in Rome has an excellent grip on history because they have to take a rigorous test in order to become a guide. That said, not every person with a great knowledge of history possesses the same ability to weave the stories together in a way that is easy to understand and entertaining. Our guides have this ability.
When you purchase a ticket to enter any catacomb in Rome, a guide is automatically included—but it won't be a licensed guide (who passed the test we mentioned). Many are priests who are very passionate and often great guides, but they may concentrate on the religious side more than anything else. We offer a balance and our guides are excellent!
Also, our guide will be with you from start to finish through the Catacombs, the Appian Way, and all the other stops. Ready to explore our geat collection of Rome Catacomb experiences?
Not ready to book a tour? Check out our Rome Guide for more resources.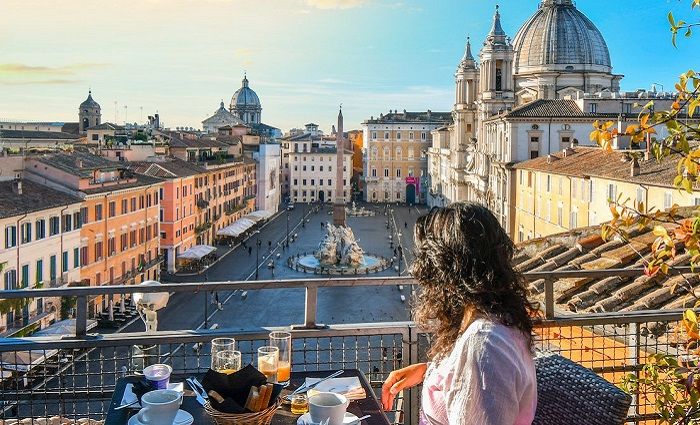 Find the best places to stay
Where To Stay in Rome
Rome has a rich cultural history and many iconic landmarks to explore. Plan where to stay in the magnificent Eternal City in the best neighborhoods.