In Rome there's so much to do, it makes sense to tailor your trip to your interests. While planning their trips, many travelers ask us how much time they should spend in each city. The answer, believe it or not, is quite difficult. Depending on your interests, budget and time flexibility, the amount of time you should spend in Rome can vary greatly. With this in mind, we have created a guide to help you decide: how many days should YOU spend in Rome?
---
There are countless ways to spend your vacation in Rome. With these general itineraries, we hope to provide a fundamental outline of your vacation by recommending a couple of different sites and activities per day.
History Buffs
For those who study Roman history professionally or treat art history textbooks as their routine nighttime read, you should spend at least 3-4 full days in Rome.
Day 1: Colosseum and Roman Forum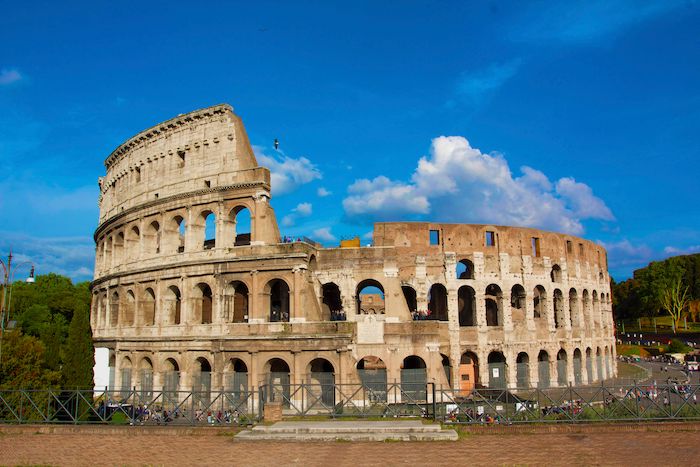 The Colosseum and the Roman Forum are a great place to kick off a trip, giving you a feel for some of the city's oldest and most famous areas. Both can be done with the same ticket, but if you really want to get a sense for the history, it's best to opt for a tour—not only will you get expert information on the sites, but there's also the option to skip the line too. In summer, this is absolutely invaluable if want to see some history rather than sweat it out in the ticket line.
Day 2: The Vatican Museums and St. Peter's Basilica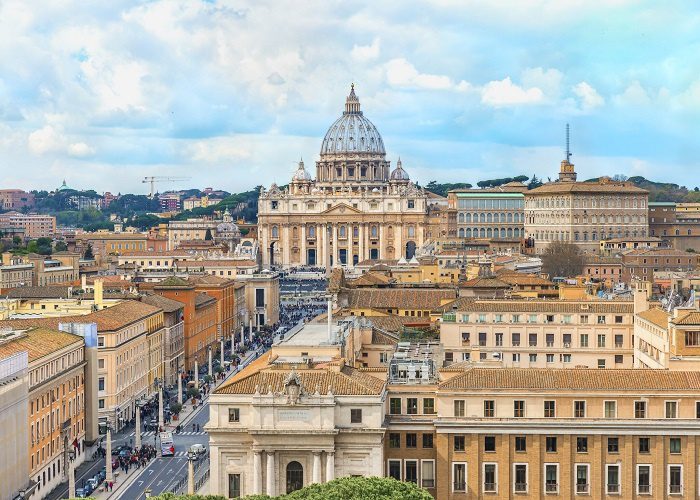 Of course, next up is the Vatican. We recommend this for day two as opposed to day one so that you can get an early start to your day and beat the Vatican crowds. Housing art, historical artifacts and architecture from across the ages, the Vatican's history has played a major part in the development of Rome. This is a great chance to gain some perspective on the huge religious influence that you can still feel in the city today. 
If you're dedicating an entire day to visiting Vatican City, we recommend exploring our Detailed Itinerary Vatican in a Day Tour. This will provide you with the insightful discovery of the Vatican Museums that you're seeking, designed for those who don't want to miss any detail of the Museums. If the timing doesn't work out or you feel this tour may be too long for you, check out our other Vatican tours that vary in length and detail.
Day 3: Basilica San Clemente and Rome Catacombs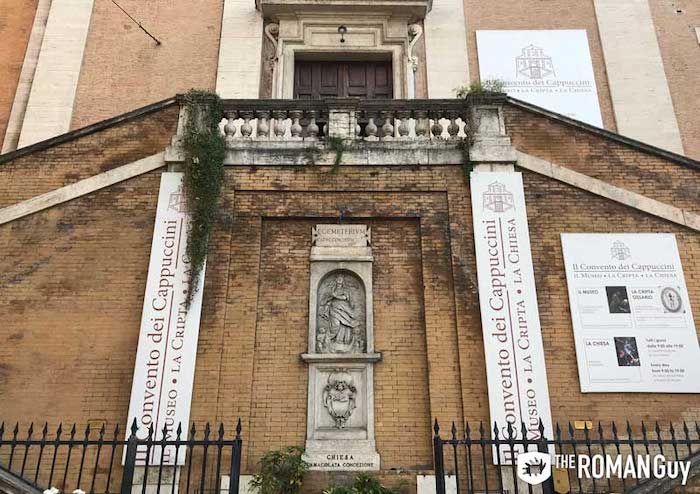 For something a little off the beaten track, there's the Basilica San Clemente. From the outside, this may look like any other church in Rome, but one you go inside it's a magical experience spanning the course of 2,000 years. It is actually not one but three churches all built right on top of each other and excavated so that you can enter down into the deepest one built around the 4th century. 
For another off-the-beaten-path activity, we recommend our Rome Catacombs Tour with Capuchin Crypts, which visits ancient Rome's underground burial sites. Here, you can discover the macabre of bones displayed in the crypts as well as the ancient frescoes that decorate the walls of the Domatilla Catacombs.
Shopping Enthusiasts
If you're one to value treating yourself on vacation more than discovering the main sites, we recommend two days in Rome. This way, you can dedicate an entire day to shopping, as well as another day to do a leisurely tour of the city.
Day 1: Shopping!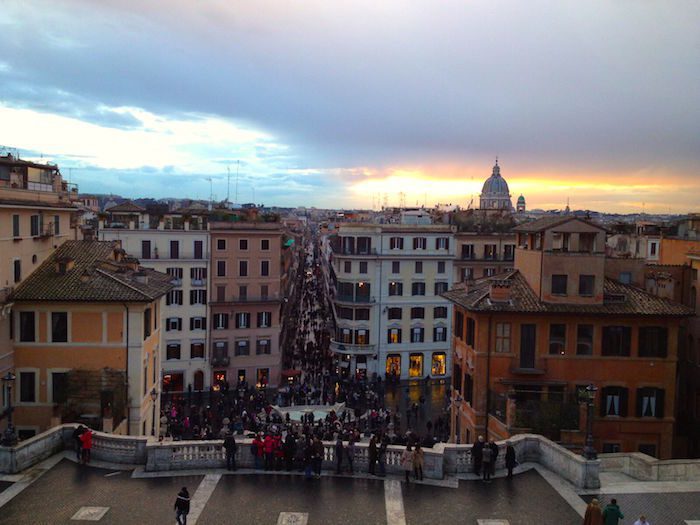 The obvious place to start is Via del Corso and the side streets leading to Piazza di Spagna. All of these are full of the flagship stores of top Italian names, from Gucci to Dolce & Gabbana. If you want something more pocket-friendly, there are major European names like & Other Stories, COS and Massimo Dutti. Once you're done there, head along Via Margutta for boutique shops, restaurants and the famous house from the Audrey Hepburn film, "Roman Holiday." 
Another great spot is the neighborhood of Monti near the Colosseum. There's plenty of great vintage shops, such as King Size by the Metro Cavour, jewelry and home boutiques and at the weekends the Mercato Monti, hosting handmade and vintage stalls from across Rome often accompanied by music and DJ sets. 
Day 2: City Driving Tour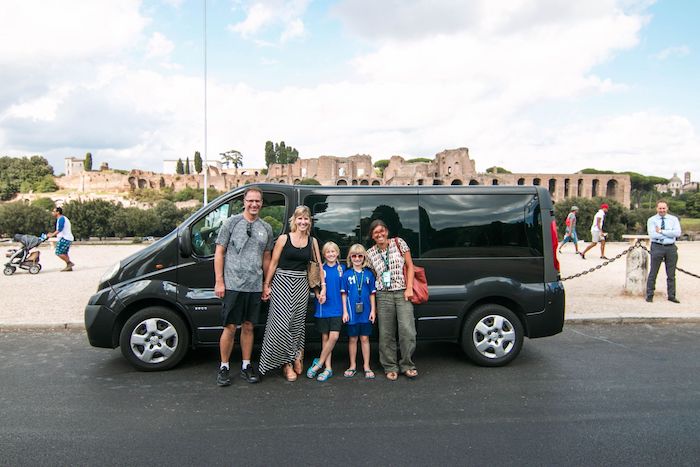 If you're aiming to see the city's landmarks, yet still have the ability to stop into shops along the way, we recommend our Private Rome City Driving Tour. Because it's just your customized group and the guide touring Rome together, you have the ability to go at your own pace and duck into stores during the portions of the tour when you're walking around outside.
Foodies
If you're a foodie, you've come to the right place. Rome's food scene has everything, from delicious street food to hearty pastas and indulgent desserts. If your trip to Rome revolves around food, we recommend spending at least two full days in the Eternal City.
Day 1: Testaccio Neighborhood and Trastevere Food Tour
A great place to start is the neighborhood of Testaccio, one of Rome's hidden gems. You can easily access Testaccio via Rome's metro system. Get off the metro at Piramide and head over to the Testaccio market, where you will be able to try out Roman delicacies from local vendors.
In the evening, discover another local neighborhood on our Rome Food Tour in Trastevere. A food tour like this with a local guide will give you a great introduction to Rome's cuisine, history and culture.
Day 2: Rome Walking Tour with Pasta Making Class and Lunch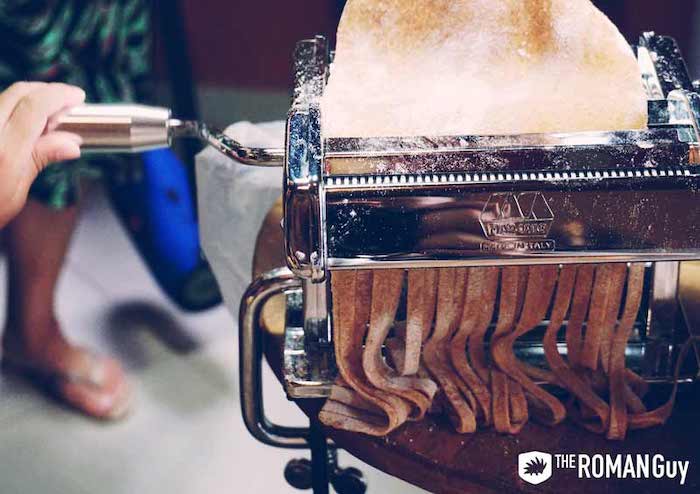 On your second day in Rome, combine sight-seeing with eating your way through the city. On this walking tour, you will be able to not only learn how to make fresh pasta and enjoy a delicious lunch, but you will also explore Rome's downtown. Explore sights such as the Pantheon, Spanish Steps and Piazza Navona on this stroll through the city.
---
I Want More Italy!