Are you a garden lover heading to Rome but unsure which gardens and parks to visit? From sprawling green spaces to manicured villa gardens and special interest spaces with ancient Roman aqueducts and botanical specimens, these are great places to visit. Here are the must-see gardens and parks in Rome. Enjoy!
---
Must-See Gardens and Parks in Rome
Rome has some incredible gardens and parks to enjoy. From sprawling green spaces to manicured villa gardens and special interest spaces with ancient Roman aqueducts and botanical specimens, there's plenty for garden lovers to enjoy. Here are the top gardens and parks in Rome. After, explore other great things to do in Rome using the menu below.
6. Park of the Aqueducts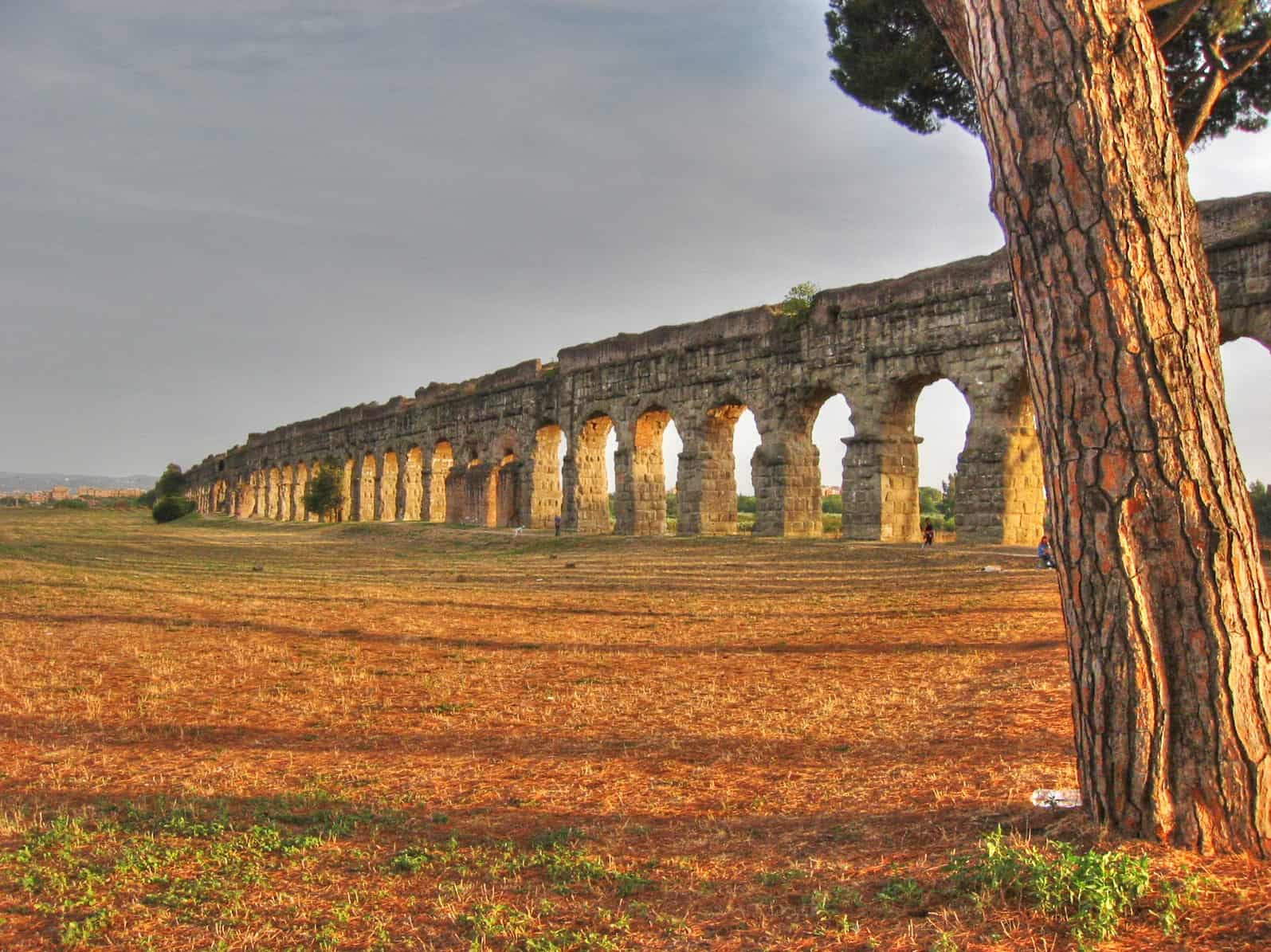 Park of the Aqueducts (Parco degli Acquedotti in Italian) is part of the Appian Way Park and Rome's largest greenspace. It is a very peaceful place that can be a bit hard to get to but it's certainly worth it.
It is what you think it is: A park with ancient Roman aqueducts running through it. You can see Aqua Felix and Aqua Claudia in plane view. It's a super cool experience and worth the ride out. Consider bringing some lunch with you and having a picnic out there.
If you are in Rome for five or more days, it would make an excellent half-day bike trip. Just be sure to plan out your travel in advance. You're getting pretty far from the center so it's important to know where you are going.
Address: Park of the Aqueducts
5. Orto Botanico di Roma
A botanical garden is defined as a place where plants are grown for public display and scientific study. Orto Botanico, one of Rome's best-curated gardens, is run by Rome's first university and the world's 12th oldest of the continuous operations schools, La Sapienza.
It costs €8 to get inside and the proceeds obviously go to the maintenance of the grounds. You may walk through and not see another soul while you're there. The gardens are located in Trastevere just outside of the heavy traffic, so it is hidden very well.
Address: Largo Cristina di Svezia 23
4. Giardino degli Aranci and the Keyhole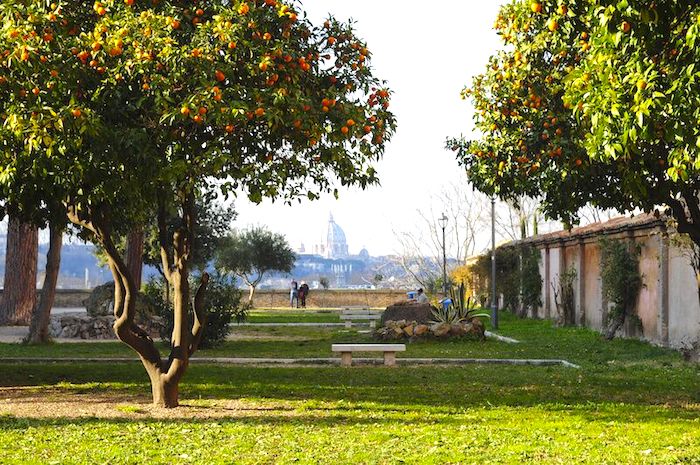 This is one of those magical little places in Rome and a total treat. This is one of the top free things to do in Rome as it is less a full park and more of a viewpoint.
The park, which is pretty small at 24,000 square feet (7,800 meters), sits on top of Rome's famed Aventine Hill and is just a few steps from Rome's Keyhole. It was designed in 1932 and is attached to the Basilica of Santa Sabina.
It is a very peaceful viewpoint and you won't find many visitors. You'll have to rent some sort of transport to get up there, like bikes or take a taxi. High at the top of Aventine hill, it'll put some strain on your legs. Don't forget to walk over to the keyhole!
Address: Piazza Pietro D'Illiria | The Keyhole
Popular Rome Tours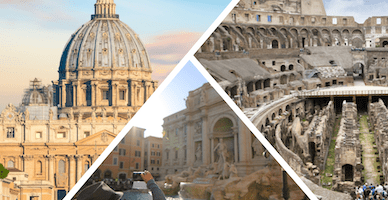 Best-Selling Tour
Rome in a Day Tour with Colosseum and Vatican Museums

Our "in a day" tour is best way to get your bearings all in one day. Visit the Sistine Chapel, Colosseum, Trevi Fountain, and more with a licensed, fun English-speaking tour guide. They'll add tons of insights and make the entire experience so much more memorable. Also, you'll get a feel for the city, so it's a great option on one of your first days in Rome. Bring your walking shoes and water bottle!





See Prices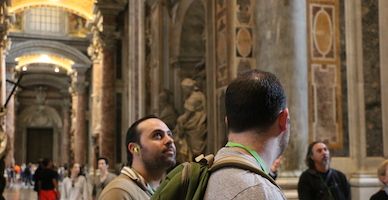 Best Price!
Skip the Line Vatican Tour with Sistine Chapel
One of our most popular Vatican tours since it is such an amazing value. Skip the line to get inside with a super-knowledgeable, English-speaking guide who will bring the museum to life with stories of the artists, popes, conspiracy, love, and even tragedy! This tour has start times throughout the day so you can choose when to visit based on your schedule!





See Prices
Not ready to book a tour? Check out our Rome Guide for more info.
3. Villa Borghese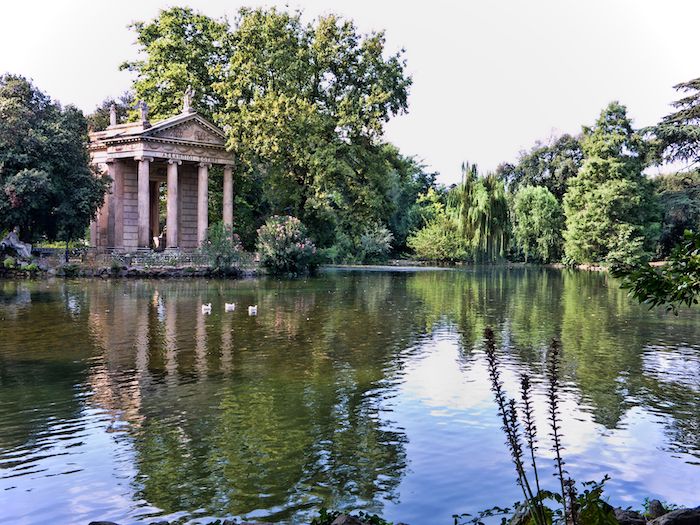 This is the number one pick for anyone who wants to visit areas of importance and it's the starting point of our DIY Rome Walking Tour. Villa Borghese was the residence of Cardinal Scipione Borghese. He developed it into a sort of secret garden with peacocks and exotic animals running around.
It is home to the Borghese Galleria, the cardinal's former residence, which has an incredible collection of art. Tour the gallery yourself with this itinerary of must-see Bhorgese Gallery artwork or take a private tour. There is also a lovely lake. Why not rent a rowboat and enjoy some peace on the water? Be sure to check out these points of interest in Villa Borghese:
Il Pincio (mentioned above)
Museo e Galleria Borghese
Laghetto di Villa Borghese and Temple of Asclepius
Bioparco di Roma (Zoo – great for kids)
Casina Valadier – great to see from outside or dinner
Valle dei Cani (Dog Valley for dog lovers—I used to take my dog here daily)
Address: Villa Borghese
2. Vatican Gardens
This is a super cool and very exclusive experience. The Vatican Gardens are a beautiful and well-manicured set of gardens and fountains inside Vatican City. You'd never know you were in the bustling city of Rome or the crowded Vatican Museums. Few people who visit the Vatican see these gardens because getting into them is more difficult than you'd think. Luckily, we offer tours and other ways to visit them.
If you're a lover of gardens and plan to see the Vatican, our day trip includes the Vatican Museums and Sistine Chapel, the Vatican Gardens, plus a trip to the pope's summer home, Castel Gandolfo, which has some beautiful gardens of its own. It's a 57-acre complex complete with its own train station.
Address: Vatican Gardens
1. Villa Doria Pamphili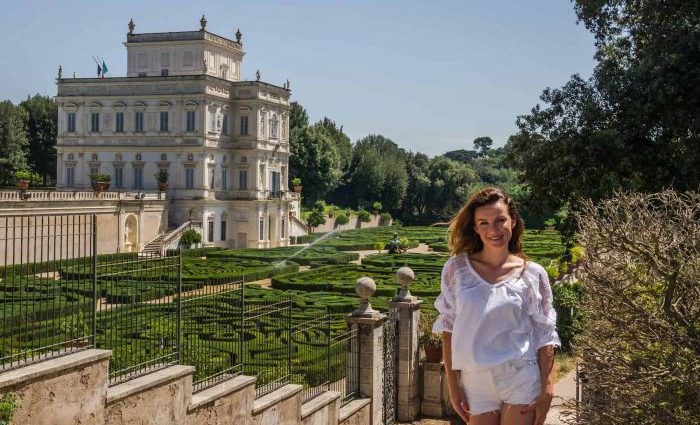 If you ask any visitor to Rome which is the best park or garden in Rome, they'll undoubtedly say Villa Borghese and for good reason. If you ask any Roman what their favorite park in Rome is, however, you'll probably hear Villa Pamphili.
Villa Doria Pamphili is the third largest park in Rome after Parco degli Acquedotti and Villa Ada with a sprawling 450 acres. It's part of multiple Roman neighborhoods but most notably Monteverde (green hill). This area is heavily populated by locals and expats and Villa Pamphili is a massive draw to living in this area.
Would you want to visit it as a tourist? It depends. It's a great place to go for a morning jog if you are an exercise enthusiast. However, I wouldn't recommend it for the general visitor who wants to see places of interest. There is an amazing palace and garden, featured in the image above, but beyond that, it is simply a massive sprawling garden with lots of green space and fresh air.
If you're planning a longer stay in Rome and want to get to know the city, this is a spot you want to put on your list early on as you will make some return trips. I used to live right next to this park and really enjoyed evening jogs through the park. They have exercise equipment scattered throughout like pull-up bars, etc. It's very cool.
Address: Via. di S. Pancrazio
Popular Vatican Tours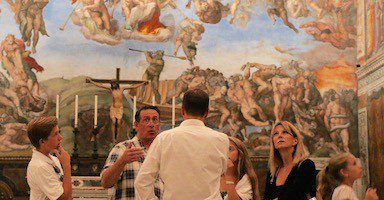 Best Selling Tour
Privileged Entrance Vatican Tour with Sistine Chapel
This our most popular and longest-running Vatican tour to date. It enters the Vatican City & Museums an hour before the public opening and visits the Sistine Chapel as it opens. Admissions are included and our English-speaking guides do a wonderful job bringing the museums to life!





See Prices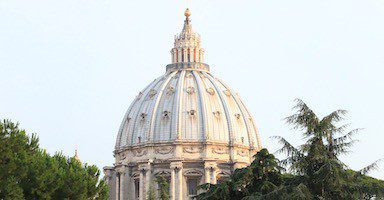 Top Rated Tour
Ultimate St. Peter's Basilica Dome Climb Tour with Papal Tombs
Get the most out of your visit to St. Peter's Basilica by joining a guided tour up to the top of the tallest dome in the world! Our tour includes all admissions including an elevator to the highest possible point and an English-speaking guide.





See Prices
Not ready to book a tour? Check out our Vatican Guide for more info.