If it's your first time in Rome, I definitely recommend a longer visit. Ideally, four days to a week is enough time to understand the city and fall in love with it. That said, if you only have a short time in the Eternal City, it will still be amazing! Here's how to spend 48 hours in Rome.
---
Pro Tip: Planning what to do on your trip to Rome? Bookmark this post in your browser so you can easily find it when you're in the city. See our guide to Rome for more planning resources, our DIY walking tour of Rome, and our top tours of Rome for a memorable visit.
The Best Itinerary for 48 Hours in Rome, Italy
What does spending 48 hours in a destination mean? In my mind, it means getting to Rome in the morning on a Friday and heading to your next destination on Sunday.
This is only a recommended itinerary for people who have done Rome in the past and are using it as a jump-off destination before heading on to Tuscany, Puglia, the Amalfi Coast, or ideally all of the above. I'll use Friday through Sunday as an example just so the timeline is clear, but you can use this for any 48-hour period of time no matter the day.
Friday: Arrival Day
9 am—Arrive FCO, CIA, or by Train (Termini)
If you are heading to Rome on a budget, take the train from FCO to Termini station, which will run about €15 per person. You can arrange a car, normally through your hotel, for about €60 cash or €75 from a service like ours if you want to pay by card.
Taking a taxi is pretty easy as well and will run you about €50 if you are able to convince the driver not to rip you off. This should be easy so long as they have a little price list placard in their car with the seal of Rome on it.
10:30 am—Arrive at Hotel, Drop Bag, and Go
I love a good shower after a long flight, especially international, but you can rarely get in the door before 2 pm. For this reason, I pack my shower kit in my carry-on so I can brush my teeth and top off the deodorant before heading out.
10:45 am—Caffé e Cornette at Regoli or Panella
I love a good caffé e cornetto, which is why I revel in this moment. It's possibly the best part of the 48 hours in Rome. There are two great spots in the center near Piazza Vittorio. It's not an area I really recommend for its aesthetics, but there are tons of great places to eat.
Regoli and Panella are near each other, so you could check out both if you wanted. If you've been to Rome, you'll know caffé e cornetto costs far less if you stand at the bar rather than sit at a table. This is because espresso is drunk quickly and you aren't taking up space in the coffee shop.
11:30 am—Colosseum and Roman Forum
If you have done Rome before, you have likely been inside already. That said, there are tons of new and very cool ways to visit the Colosseum that give you exclusive access to the Underground, Arena Floor, or Top Levels. It's definitely worth it. Check out our Colosseum tours to see what's new.
Top Purchased Rome Tours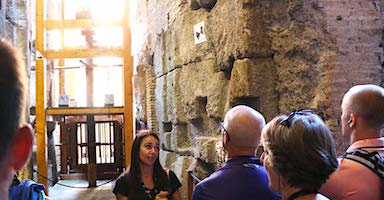 Best Seller
Colosseum Underground Tour with Roman Forum and Palatine Hill
This is our most popular Colosseum tour due to the incredible access to non-public areas like the underground chambers. All admissions are included and it is lead by an English speaking licensed guided and Colosseum expert.





See Prices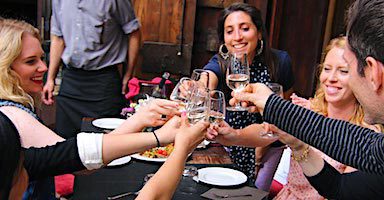 Best Seller
Local Rome Food Tour in Trastevere Neighborhood
Are you looking for the best food tour in Rome? Embark on a Trastevere food tour that offers an excellent introduction to some of the best food in Rome. Led by a local foodie guide, visit some of our favorite restaurants and trattorie in Rome





See Prices
Not ready to book a tour? Check out our Rome Guide for more info.
2:30 pm—Lunch in the Jewish Ghetto
We will get into the off-the-beaten-path restaurants that only locals know about, but the classics are classics for a reason. There are many "undiscovered" restaurants in the Jewish Ghetto, but a lot of great famous ones.
Personally, I really crave a Jewish-style artichoke when I get back to Rome and I will likely get it at Sora Margherita. It has a few rinky-dink tables outside and delicious food on the cheap. Check out our top foods to try in Rome so you know what to order and explore beyond your comfort zone.
Address: Sora Margherita
3:30 pm—Passeggiata in Trastevere and Central Rome
In Italy, taking a passeggiata after a meal is compulsory since it is so ingrained in the culture. If you are unfamiliar, the passeggiata is a walk that normally includes many pauses to reflect, talk, and soak in the sights—but most importantly of all, to have an espresso.
If I'm at lunch in the Jewish Ghetto, I would take a simple route through the center to hit the main sites. It'll take about 90 minutes. Take this route:
Cross Tiber Island
Pass through Trastevere and stop at Bar del Cinque for espresso
Head over Ponte Sisto
Walk through Campo
Pass through Piazza Navona
Pass by the Pantheon
See Trevi Fountain
7 pm—Drinks at Zuma Rooftop Bar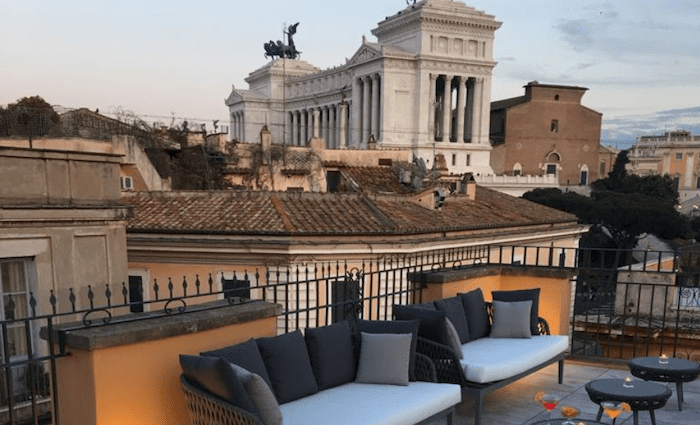 Zuma is a super-popular Japanese restaurant in Rome that has an amazing rooftop. No, I'm not recommending you eat sushi when in Rome for 48 hours, although it is delicious there. I recommend you go to their rooftop for a drink or glass of bubbly before dinner.
A pre-dinner drink is a ritual almost anywhere, but in Rome, it is practically compulsory. It is not always a glass of wine. Oftentimes locals will have a cocktail before moving on to wine at dinner. Try Zuma, but make a reservation as it is a pretty busy place amongst locals.
Address: Zuma Rooftop Bar
9 pm—Dinner at Luciano Cucina Italiana
In Rome, the staple dish is la carbonara and Luciano Monosilio is referred to as the "King of Carbonara" around Rome. The dish is considered peasants' food, which is often the best kind of food. However, Luciano was able to elevate the dish to earn a Michelin star, hence the title.
Definitely order around the menu a bit and try their seasonal dishes. His restaurant is casual but features eclectic dishes with complex flavors. I highly recommend it.
Address: Luciano Cucina Italiana
Saturday: Full Day
Breakfast
As always, I am a coffee-and-cornetto type of guy and will get some after I leave my accommodation each morning. Your first coffee in Italy normally happens at home when you get up.
Your second coffee happens when you're out and is normally when you'll grab a pastry (cornetto). This costs about €2 in total, which is why people are happy to get it on the road.
8 am—Vatican
I love the Sistine Chapel and don't like to visit Rome without seeing it. I recommend a visit to the Vatican on every trip. For a variety of options and special access, check out our Vatican Tours.
There are, however, other amazing museums you can visit in place of the Vatican. For example, the Borghese Gallery is my personal favorite due to the high concentration of sculptures inside.
Most Popular Rome Tours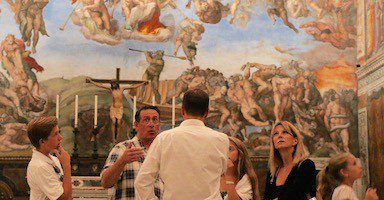 Best Seller
Privileged Entrance Vatican Tour with Sistine Chapel
This our most popular and longest-running Vatican tour to date. You'll enter the Vatican Museums an hour before the public opening and see the breathtaking Sistine Chapel. Admissions are included and our English-speaking guides do a wonderful job bringing the museums to life!





See Prices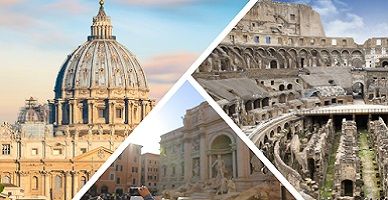 Customer Favorite
Rome in a Day Tour with Vatican, Sistine Chapel, Colosseum, and More!
Looking to get much of your sightseeing done in one day? This tour enters the Vatican an hour before opening and visits the Colosseum along with other sites like the Pantheon, Piazza Navona, and Trevi Fountain. All admissions and transportation are included as well as a licensed, English-speaking guide!





See Prices
Not ready to book a tour? Check out our Vatican Guide for more info.
1 pm—Lunch at Testaccio Market
The Testaccio Market is an incredible place if you're down in that area not far from the Colosseum. Otherwise, I highly recommend Mordi e Vai as well as Casa Manco for their pizza. Both were delicious. After, I would pop over to Trappinzino for street food and suppli rice balls.
Address: Testaccio Market | Mordi e Vai | Casa Manco | Trappinzino
2 pm—Explore Museums and Churches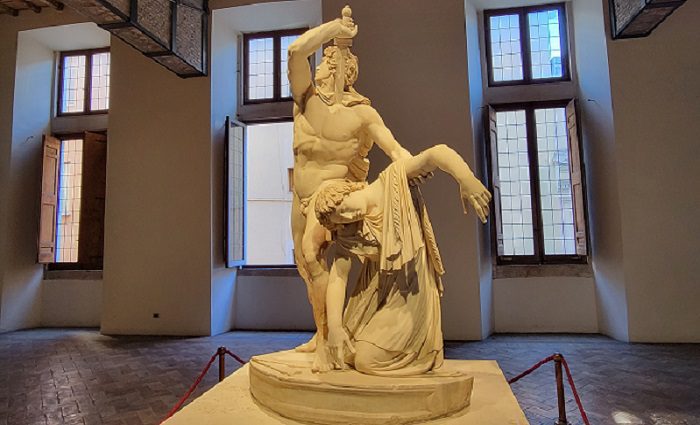 There are tons of churches and museums you can visit in Rome. All churches are free to enter, but most museums have a small fee of €15 or less. Depending on your schedule, you could visit the Borghese Gallery where you'll find fewer crowds and tons of sculptures and art by many of the great artists.
Another great place to visit for free is the huge marble temple located near the Roman Forum called Altare della Patria. It's a monument to Vittorio Emmanuel II and Rome, and you can also see their tomb of the unknown soldier here. If you want a great view, pay a fee to ride the elevator to the terrace for an epic view of Rome.
Alternatively, you can head to our favorite little museum that no one seems to know about but should: Palazzo Altempts. You'll find one of my favorite sculptures here, the Suicidal Galata. It's an incredible piece of art that will absolutely captivate you with its detail and realistic movement.
Address: Borghese Gallery | Altare della Patria | Palazzo Altempts
5 pm—Food Tour for Dinner
One of the best ways to spend an evening in a foreign city is to experience a food tour. You get to walk around the city, stop at multiple places, and try different food. And you'll learn about the history of food and the areas you're eating. It's perfect!
Our food tour goes to a cured meat shop that has been going for five generations. From there we get bacala, suppli, and lots of other traditional dishes. Check out our Trastevere Locals Food Tour for more details.
10 pm—Night cap at Il Gocccetto near Campo.
Campo de' Fiori is not my go-to destination if I am looking for a calm place to have a drink. It's definitely a lot of fun, but I prefer a glass of wine somewhere a little more intimate, which is why I love Il Goccetto.
I happened upon it a few years back during a long weekend with my wife and would recommend it to any traveler who wants a nice setting over a bustling bar square.
Address: Il Gocccetto
Sunday: Departure Day
Breakfast
You'll likely have a flight out a little early, but consider sneaking in a breakfast at Barnum Café by Campo. It's also a great spot for a glass of wine in the evening. Enjoy your last espresso in Rome!
If you're leaving later in the day, check out our other recommendations for how to spend your last day in Rome.
Address: Barnum Cafe
7:30 am—St. Peter's Dome Climb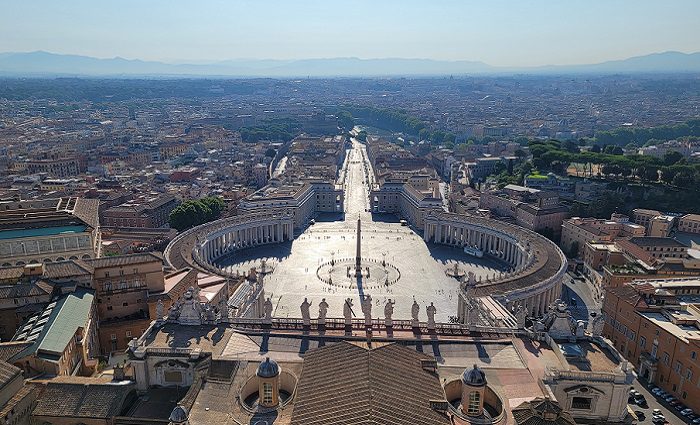 If you want the ultimate view of Rome, then there's no better place than standing on the top of St. Peter's Basilica. When you only have two days in Rome, it can be hard to choose what to do, but this is a must if you have the time.
Join an early morning dome climb tour that uses the elevator to skip 231 steps so you can see the interior of the dome up close with no effort.
From there, climb 320 more steps through some narrow passages until you reach the top where the candles used to be lit by hand.
The views of St. Peter's Square, the Vatican Gardens, and Rome are breathtaking and a great way to say goodbye (or even hello) to the city. A guided Basilica tour is always included as a bonus too!
Not ready to book a tour? Find out how to do a St. Peter's Dome climb.
10 am—Castel Sant'Angelo
You might have noticed the huge castle near the Vatican. It's the Castel Sant'Angelo which is the mausoleum of Hadrian that was also used as a fortress by former popes. It dates back to the second century!
The castle makes for some great photos, but it's also an interesting place to visit. You'll need to purchase a ticket, then you can explore the military history and head to the top for a view over the Tiber River in one direction and St. Peter's in another.
But now it's probably time for you to head to your train station or airport. So, arrivederci and come back to Rome soon!
Not ready to book a tour? Find out if Rome tours are worth it.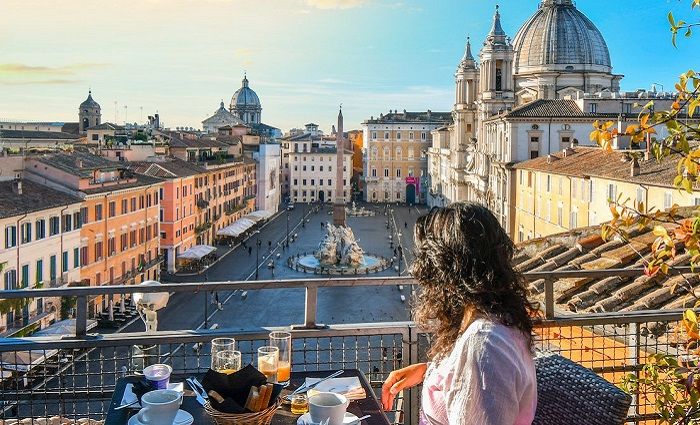 Find the best places to stay
Where To Stay in Rome
Rome has a rich cultural history and many iconic landmarks to explore. Plan where to stay in the magnificent Eternal City in the best neighborhoods.