If you're going to visit the Vatican, you're bound to get hungry after. Taking in all that glorious culture and art definitely stirs up an appetite. The good news is, there are tons of delicious restaurants, bars and trattorias nearby. Whether you're grabbing lunch on the go, enjoying aperitivo or sitting down to a traditional Roman dinner at a trattoria, here are the best restaurants in Prati Rome. 
---
Dino e Toni
Dino e Toni doesn't stand out from the street, but this is one of the best restaurants near the Vatican, Rome. This typical Roman trattoria that serves honest Roman food for a fair price. Named after the two owners who've been best friends since childhood, the atmosphere is relaxed. With paper table cloths and table wine by the carafe, the slapstick-style service from the two restaurant owners is like a scene from a classic Italian film.
Tip: There's no menu at this Prati restaurant. Just nod when they ask if you want antipasto, then pasta, then meat then dessert. You'll often get a bottle of limoncello at the end of your meal to help digestion. Come hungry.
Address: Via Leone IV, 60 | Tel: +39 06 3973 3284 | Hours: Mon-Sat 12a.m.-3p.m. & 7:30p.m.-11p.m. | €€ | Casual & Reservations Recommended
La Zanzara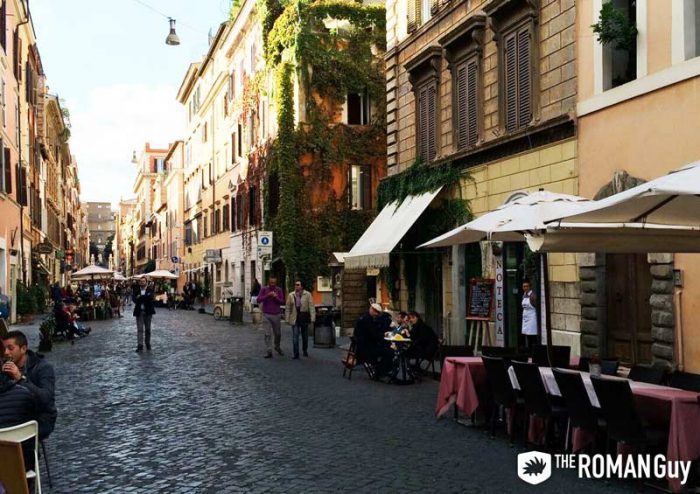 The word zanzara, in Italian, means mosquito. But the only thing you'll complain about when you go here is that you've run out of room in your stomach.  Breakfast, lunch, aperitivo, dinner or just cocktails, this trendy place is definitively one of the best restaurants in Prati, Rome.
Enjoy savory dishes like eggplant parmigiana (served in true Italian style without pasta), selections of meat, delicious homemade pasta and salads. If you aren't famished, opt for one of the small dishes, called "pick-me ups", a perfect choice to pair with a glass of wine in the afternoon. It'll tide you over until aperitivo time at 7p.m.
Tip: Reservations are important here if you don't want to wait outside. Otherwise, you'll join other groups (all Italian) waiting for a table, is a surprisingly fun cultural experience.
Address: Via Crescenzio, 84 |Tel: +39 06 6839 2227 | Hours: Mon-Fri7:30a.m.-2p.m. & Sat-Sun 8p.m.-2a.m. | €€ | Website | Hip & Reservations are Recommended
Jet Lag 64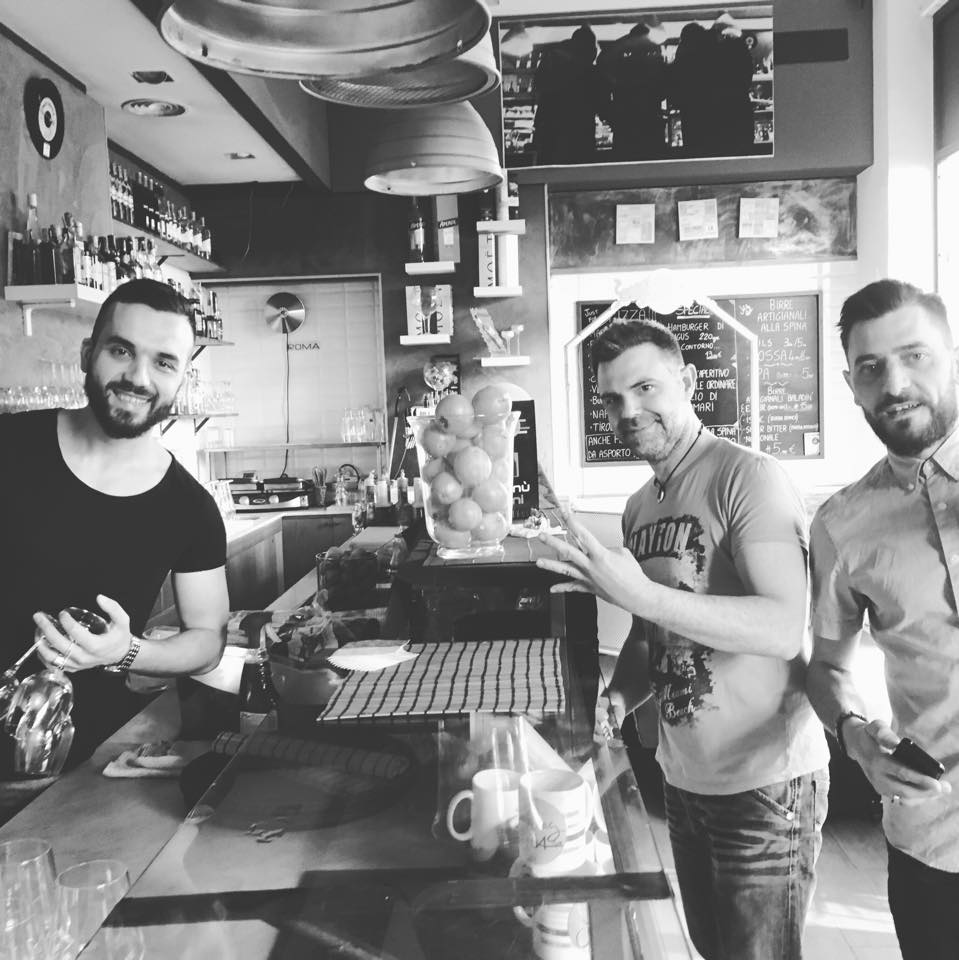 Jet Lag is a bar and restaurant run by three Roman friends, Gianluca, Nichola, and Elvis. Quite possibly the friendliest bartenders and restaurant owners in the Vatican neighborhood, you can't go wrong.
Away from the hustle and bustle of the main piazzas and tourist traps, yet just around the corner from the Vatican, this is one of our top picks for the best restaurants in Prati, Rome is in the perfect location.
Plus, Jet Lag is open all day, from breakfast to after-dinner cocktails. What more could you want?
Jet Lag offers a variety of delicious Italian fusion dishes and creative cocktails to choose from. No matter the weather, there's both indoor and outdoor seating. That means you can either soak up the sun or make the most of the air conditioning in sweltering Roman summers. Try visiting Jet Lag at lunch or for aperitivo (they have a buffet-style aperitivo with a cocktail for just €10!)
Address: Via Leone IV, 64 | Tel: +39 06 3972 2618 | Hours: Mon-Thurs 10a.m.-1a.m.& Fri 8a.m.-2a.m.& Sat 12a.m.-2a.m.| €-€€ | Relaxed & Dinner Reservations are Recommended
200 Gradi (due cento gradi)
Another one of the best restaurants near Vatican City, 200 Gradi,  is right in Piazza Risorgimento. Despite that it's located right across from the Vatican, this place is no tourist trap. In fact, locals love it. The menu is written all over the wall on the left as you walk in. They make your panino in front of you with local ingredients like salami, truffle and ricotta. They also have healthy vegetarian and vegan selections for non-meat eaters.
Tip: order your panino from the cashier and grab a ticket. They call your number when your panino is ready.
Address: Piazza Risorgimento, 3 | Tel: +39 06 3975 4239 | Hours: Sun-Thu 11a.m.-3a.m., Fri-Sat 11a.m.-4a.m. | $ | Food on the Go| Website
---
I Want More Italy!