In Rome, you'll likely spend a lot of time on your feet exploring museums, ancient monuments, and interesting neighborhoods. So, when you need a break why not head to Villa Borghese and rent a rowboat? It's a relaxing activity you can do with the kids or someone special in one of Rome's most beautiful parks. Here's how to rent a rowboat in Villa Borghese, plus some other things to do while you're there.
---
Pro Tip: Planning how to spend your time in Rome? Bookmark this post in a "Rome" folder in your browser, so you can circle back to it when you're in the city. See our guide to Rome for more planning resources, our top Rome tours for a memorable trip, and how to see Rome in a day.
Villa Borghese
Villa Borghese was Cardinal Scipione Borghese's residence and secret garden. Now anyone can enjoy the grounds of this beautiful place. With its incredible history and multitude of things to do, it's one of Rome's top parks to visit and it's the starting point of our DIY Rome Walking Tour.
After wandering the side streets of Rome, trekking across the ancient roads of the Roman Forum, and climbing the seemingly endless steps up to St. Peter's dome, you may need a break. For a cool relaxing spot, head to Villa Borghese to enjoy the park and its man-made lake. There, rent a rowboat.
How To Rent a Rowboat in Villa Borghese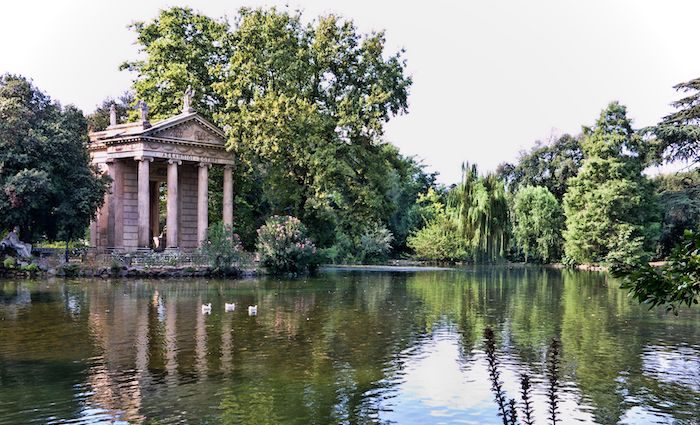 The lake is circled by the Viale del Lago footpath and its centerpiece is the Temple of Asclepius. You can't miss it. Asclepius was the Greek god of medicine and healing, and that's exactly what your legs will need after all this time exploring Rome.
When you arrive at the small lake, find your way over to the little boat house where they rent rowboats. It's an inexpensive activity perfect for the kids or a little romance with that special someone.
The only hiccup is that the lake is run by a few Romans who don't speak English. Don't worry, it's easy! Look for the cassa, which means cashier, and find a way to communicate your party size. Counting on your fingers is international enough.
The boats cost €3 for 20 minutes per person and there are discounts for kids. They don't charge per boat, but per person, so don't feel the need to couple up to save money. The more boats the merrier!
They will hand you a ticket with a number on it and call your number. Just stay on the dock and have the boat master look at your ticket to be safe. Otherwise, they may call your number in Italian and you'll miss your turn (sad face).
Once you're on the boat, you'll have 20 minutes—that's plenty of time. It will take a good five minutes to get the hang of rowing, at least for me it did. After that, it's just about finding shade and dodging the turtles and ducks.
When your time is up the boat master will call your number—in Italian. This is the tricky part. Maybe it is best to start heading back after 18 or 19 minutes, but remember that you are in Italy and everyone is late, so don't panic!
Popular Rome Tours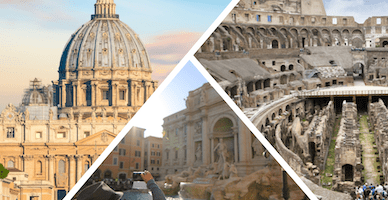 Best-Selling Tour
Rome in a Day Tour with Colosseum and Vatican Museums

Our "in a day" tour is best way to get your bearings all in one day. Visit the Sistine Chapel, Colosseum, Trevi Fountain, and more with a licensed, fun English-speaking tour guide. They'll add tons of insights and make the entire experience so much more memorable. Also, you'll get a feel for the city, so it's a great option on one of your first days in Rome. Bring your walking shoes and water bottle!





See Prices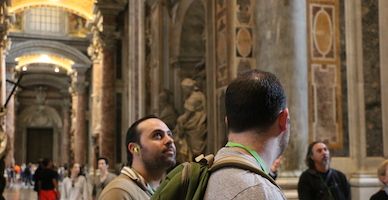 Best Price!
Skip the Line Vatican Tour with Sistine Chapel
One of our most popular Vatican tours since it is such an amazing value. Skip the line to get inside with a super-knowledgeable, English-speaking guide who will bring the museum to life with stories of the artists, popes, conspiracy, love, and even tragedy! This tour has start times throughout the day so you can choose when to visit based on your schedule!





See Prices
Not ready to book a tour? Check out our Rome Guide for more info.
Galleria Borghese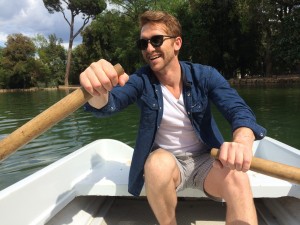 Villa Borghese is a very well-known treasure of this city and there are endless activities within this gem. The Galleria Borghese is one of them. This museum inside the park is considered to hold one of the greatest collections of baroque sculptures in Rome.
Some of Bernini's masterpieces rest inside this amazing gallery, which you'll find in the north-east corner of Villa Borghese on Viale dell'Uccelliera. We recommend you stop by for a visit.
Tickets are often booked out fast, so make sure you book in advance. Tour the gallery yourself with this itinerary of must-see Bhorgese Gallery artwork or take a private Borghese Gallery tour for the benefits of tickets and an expert local guide who's passionate about this museum.
Pincio Terrace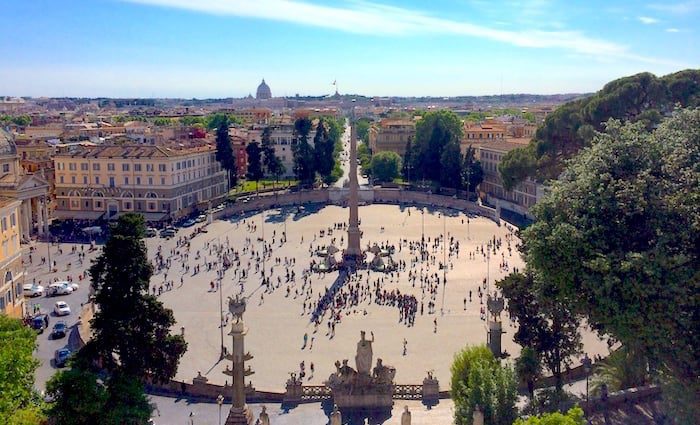 Another great thing to do in Villa Borghese is to head up to see one of the best views in Rome from "Pincio." Unlike the other two options, it is completely free to enjoy and the view overlooks St. Peter's Basilica, Piazza Del Popolo, and the rest of this picturesque city.
To find this viewpoint from Piazza del Popolo, look towards Villa Borghese on your left if you are facing the twin churches. You'll see people taking the footpath in the direction of Il Pincio. It's a great spot for a quick selfie of you and your family, partner, or on your own! Check out other cool free things to do in Rome.