Italian coffee drinks are something of an art—built on tradition and simplicity. There's a reason international chains haven't opened here, or been met with much success. Many of the traditional bars have been in the family for generations, and the locals value authenticity. If you want to run the gambit of Italian coffee, this blog is for you.
---
Pro Tip: Planning your trip to Italy? Bookmark this post in your browser so you can easily find it when you're traveling. See our comprehensive guide to Rome for more planning resources, our top Rome food tours for a memorable trip, and how to see Rome in a day.
Italian Coffee Guide: What, When, and How To Order
Ever wondered why international coffee chains have struggled to find the success in Italy they enjoy in other markets? Italians are known for their coffee culture and they value tradition and authenticity—the kind you can expect to find in traditional family-run bars.
In this guide, you'll learn the rules of Italian coffee culture, which coffee drinks to order, when to drink them, and how to ask for them—basically, how to enjoy coffee like a local Italian.
Italian Coffee Culture Rules
Yep, there are rules for coffee. These rules separate the honorary locals from the tourists. Obviously, you can do whatever you like, but I personally love sticking to the local cultural guidelines.
Consider your first coffee experience to be your unofficial orientation ceremony to Italy! But before you know what and when to order, you need to know how to order:
A café or coffee shop that we think of at home is called a "bar" in Italy. Most are no-name, family-run establishments with just a "BAR" sign out front.

Most bars require that you pay first, then go to the counter to order. So, keep your receipt!

There are two prices in bars: the al tavolo price for coffee at a table and the al banco price for coffee at the counter. Italians spend 5 minutes max in a bar; they enjoy their coffee standing at the counter and then they're on to conquer the day. Save some euros and have coffee like a local—do the same!

There are no sizes for coffee here. You get what you get.

With a coffee comes a complimentary glass of water. If the barista doesn't give it to you automatically, feel free to ask. Say: "Posso avere un bicchere d'aqua, per favore?" (Can I have a glass of water, please?)
Different Types of Italian Coffee Drinks
1. Caffè (espresso, caffè normale)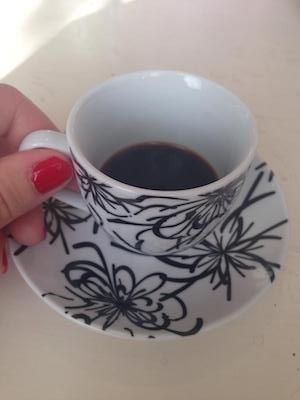 How to say it: kahf-FEH
When to drink it: A caffè is drunk at all times of the day—bring on the energy!
Caffè is the Italian word for coffee, but it is also what they use to order an espresso, the most common type and your first step to becoming less of a "straniero" (foreigner).
When you go to the cashier, you say "un caffè", and not "un espresso". It's a single shot of caffeine that I like to think can create miracles. If you're feeling particularly wild, you can opt for a "doppio", a double espresso.
While I've seen charming Italians swirl five packets of zucchero (TSOO-key-roh, sugar) in their tiny caffè, I recommend having it amaro (bitter) without sugar.
2. Caffè ristretto (or caffè stretto)
How to say it: ree-STREHT-to
It's similar to a caffè normale as it's a single shot of espresso, but it contains less water, so it has a more concentrated flavor. This is perfect for when you only have time for one sip, as opposed to the three sips in a caffè, which makes sense because the name—ristretto—means restricted. Ask for, "Un caffè stretto, per favore."
3. Caffè lungo
How to say it: LOON-goh
Lungo means "long" but, very important my fellow coffee addicts, this is not a caffè Americano. Instead, it's the perfect bridge between a caffè normale and the traditional filtered coffee we have in the Anglo-American world.
There is more water than in a caffè, but it's the same water that's run through the espresso grounds, rather than hot water added at the end like in the Americano.
It's the more authentic, less diluted version of a traditional Starbucks coffee (no offense). You can also have this with zucchero (sugar) found on the counter of the bar, or amaro. Get yours: "Un caffè lungo, per favore!"

4. Caffè shakerato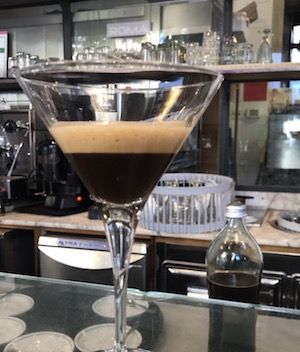 How to say it: shay-keh-RAH-toh
When to drink it: In the warmer months, from May to October.
This is for all the iced coffee lovers out there. Shakerato means shaken up, and that's exactly how this is made. They take espresso, shake it with ice in a cocktail mixer, and then pour it into either a martini-esque glass or a taller glass.
As they make it fresh every time, the barista will ask: "Vuoi zucchero?" (Do you want sugar?). With zucchero or amaro is perfectly acceptable.
The only downside to this refreshing masterpiece is that it's only offered in the warmer months. Bars will start making them around May and will put those cocktail mixers to other use come October. Ask for, "Un caffè shakerato, per favore!"
5. Crema di Caffè
How to say it: KRAY-ma dee kahf-FEH
When to drink it: In the warmer months, from May to October.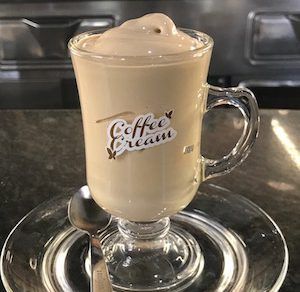 This drink quite possibly makes the most sense above all else in Italy. This is what I imagine the scientific formula for this masterpiece is: Italy is hot + Italians love coffee + Italians love gelato = crema di caffè (pretty much gelato coffee).
The name means coffee cream and it couldn't be more perfectly described—aside from calling it a slightly melted coffee ice cream, but that just doesn't sound as nice.
They take espresso, zucchero (sugar), and panna (cream), and churn it all in a machine. This makes it cool, smooth, and above all, delicious. Because it's a cold coffee, the same seasonal rules apply: from about May-October. Get yours: "Una crema di caffè, per favore!"
Popular Vatican Tours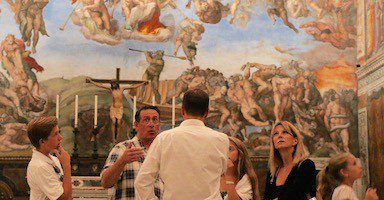 Best Selling Tour
Privileged Entrance Vatican Tour with Sistine Chapel
This our most popular and longest-running Vatican tour to date. It enters the Vatican Museums an hour before the general public and visits the Sistine Chapel before heading to St. Peter's Basilica. Our English-speaking guides will amaze you with how they bring the museums to life!





See Prices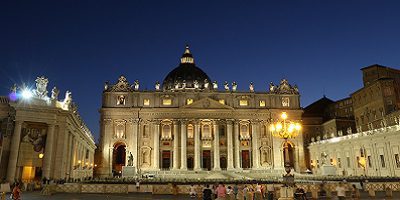 Exclusive Value
Vatican Night Tour with Sistine Chapel
You've heard about the crowds at the Vatican, but did you know that the museums are almost empty in the evening? This night tour of the Vatican is perfect for those who prefer to explore Rome later at night. You'll have 2 hours of a guided tour to key areas in the Vatican, plus the Sistine Chapel. And you're welcome to stay on your own until the museums close at 10 pm!





See Prices
Not ready to book a tour? Check out our best Rome tours to take and why.
6. Cappuccino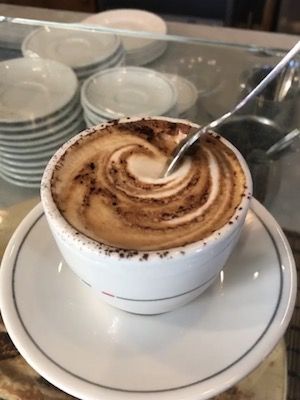 How to say it: Kahp-poo-CHEE-noh
When to drink it: Before 11 am. Cappuccino is never drunk after 11 am.
This is the second most iconic Italian coffee drink after the caffè. It's made with 1/3 espresso, 1/3 steamed milk, and 1/3 foam. In fact, the name "cappuccino" comes from the ale-brown color of the robes of ancient Capuchin Monks. Another myth is that it's derived from the 17th-century Capuchin Monk who invented it, Marco d'Aviano.
The cappuccino comes with some very serious rules: it is a breakfast coffee and is never drunk by Italians after 11 am. Italian eating habits are governed by what will affect their digestion, and milk after a meal stops or complicates digestion. So, ordering one after lunch or dinner will mark you with a scarlet "T" for tourist. Check your watch and then order: "un cappuccino, per favore!"
7. Macchiato
How to say it: Mah-kee-YAH-toh
When to drink it: In the morning or as an afternoon energy boost, but not after a meal.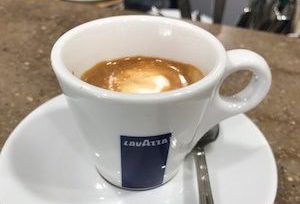 A macchiato, which means "stained" or "spotted", is the perfect mix of a caffè and a cappuccino. It's an espresso that is "spotted" with a drop or two of hot milk on top.
I have many Roman friends who find the quantity of milk in a cappuccino to be too much but find a straight caffè to be too strong, and this is the perfect happy medium.
Because there is milk in this, it's typically only drunk in the morning, or a rare afternoon pick-me-up, but still never after a meal. Ask for "Un macchiato, per favore!"
8. Caffè Marocchino (espressino)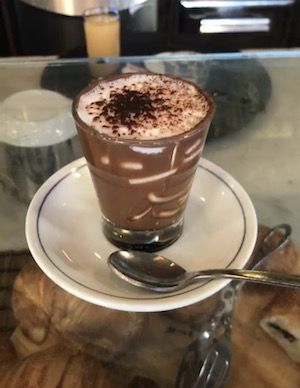 How to say it: Mah-rohk-KEE-noh
If soulmates could be drinks, this would be mine. It originated in the northern Piedmont region and actually translates to "the little Moroccan." In some parts of Italy, particularly the south, they call it an "espressino".
It's the ideal blend of espresso, a bit of cocoa powder, a small layer of foamed milk, and then some more cocoa. At my favorite place to order a marocchino they even spread a layer (or two) of Nutella around the sides of the glass. Being bad never tasted so, so good before. Don't be shy, "Un marocchino, per favore!"
9. Caffè Ginseng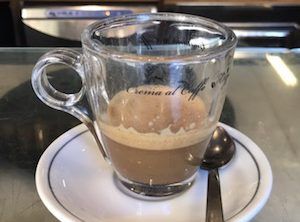 How to say it: JIN-sing
When I lived in the states, I used to love ordering a chai tea latte around Christmas. But in Italy, you can have that taste year-round with a caffè ginseng. It has that same sweet, nutty flavor of chai tea, but it's much smaller in size. It's essentially espresso flavored with ginseng extract and is naturally fairly sweet.
It's a natural energy increaser and helps with digestion so it could be argued that un ginseng is better for your body than a caffè, but I won't try to think too much about that. Ask for, "Un ginseng, per favore!"
10. Orzo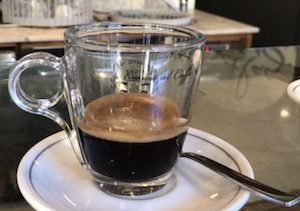 How to say it: Or-tzoh
When to drink it: Any time!
This is designed to be a coffee substitute for those who can't drink coffee. It's 100% naturally caffeine-free and is made from barley.
The great thing about Italian bars with an orzo is that you can order it the same ways as a caffè: doppio, macchiato, marochhino, cappuccino, etc. Another bonus: it's not an iced coffee and doesn't come with milk, so it's safe year-round!
11. Caffè Corretto
How to say it: Kohr-REHT-toh
When to drink it: After 5 pm and especially after dinner.
The meaning of the coffee is so perfect, it's translated as a "correct coffee" and is an espresso served with a few drops of either grappa, Baileys, Sambuca, or rum. It's very common to see this party in a cup as an after-dinner drink, because of, you guessed it, the assistance with digestion! Other than that, it's typically ordered from about 5 pm onwards. Enjoy "Un caffè corretto, per favore!"
Explore Italian Gastronomy in a Local Food Tour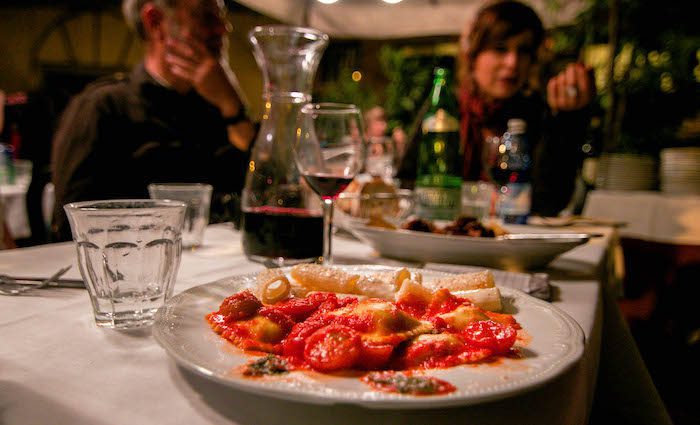 If you're planning a trip to Italy, food, wine, and coffee are going to be high up on your priority list. Who doesn't dream of eating Italian food in Italy, right? Taking a local food tour is a fantastic way to spend an evening exploring the city and its local cuisine in authentic restaurants.
You'll be joined by a passionate local guide who not only knows what to eat and drink and where to get it but also speaks the lingo. An absolute must for foodies, a local food tour is the best way to the heart (and stomach) of local food culture. Tour rich gastronomic culture in our Rome food tours. Headed to a different Italian city? See our food tours in Florence and Venice.
Not ready to book a tour? Find out if a Rome food tour is worth it for more info.