Reading articles on the best restaurants in Rome and all you're getting is fine dining and expensive restaurants? This list covers the best restaurants in Rome at every price point, so you can decide where you want to eat for every occasion.
---
Pro Tip: Bookmark this article in your browser so you can circle back to it when you're hungry in Rome. It'll come in handy. Check our dedicated guide to planning your visit to Rome. Also, if you are looking for a memorable food experience check out our food tours in Rome and other cities.
Top Places To Eat in Rome at Every Price Point
Best only has one meaning: the best! However, defining what constitutes the best in a broad category like this is very difficult. For example, if you wanted the absolute best restaurant in Rome, it is likely La Pergola. It's a three Michelin star restaurant that could easily cost you more for dinner than your entire hotel stay. It'd be hard to argue that it's not the best because, quite simply, it is the best.
That said, identifying best restaurants is subjective. One man's best is another man's worst, and it often has to do with price points, among other factors of course. With that in mind, we're listing two to three restaurant options in every price category from € to €€€€. It contains the best tried and tested restaurants in Rome at each price range so there's something for everyone. We'll start with the cheapest and finish with the most expensive.
Panificio Bonci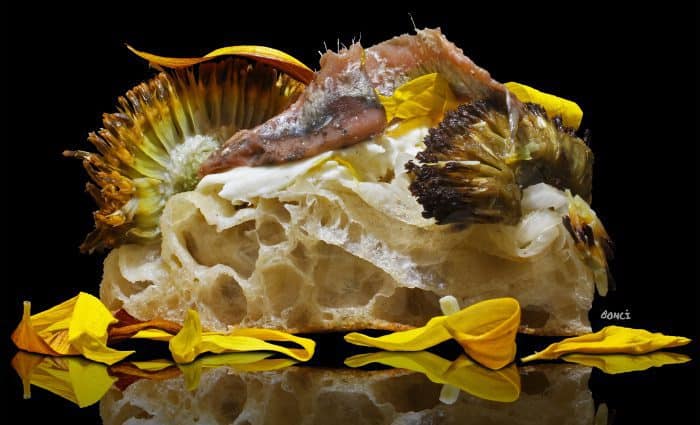 € | Pizza Take Away | Kids | Vatican/Prati Area
This is considered one of the best pizza places, if not the best Pizza al Taglio in Rome. In fact, it's more of an institution than a pizza place. It's a bit of a hike from the Vatican Museums but worth it for a very creative post-Vatican tour quick meal.
Panificio Bonci is named after the owner, Gabriele Bonci, and panificio refers to it as a bread shop. This is literally the foundation of good pizza. In Rome, pizza practically refers to the bread and not the tomato sauce and cheese melted on top. It takes time to understand it. You may or may not find what you call pizza here.
What you will find are delicacies from another world—and damn good bread. If you have the time to get over there during your sightseeing, this place is a must.
Address: Via Trionfale, 36
Ristorante Ad Hoc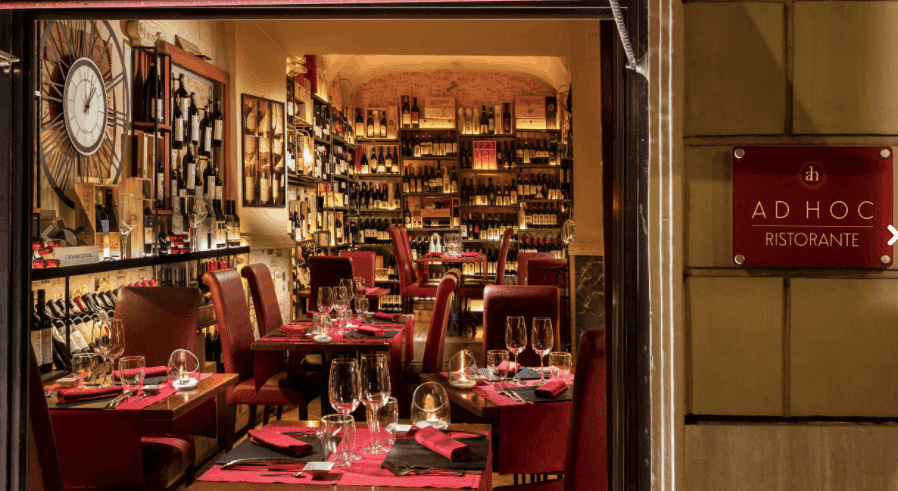 €€€ | Upscale Intimate | Spanish Steps/Piazza del Popolo Area
Do you love wine and cool restaurants? Ad Hoc is something you can definitely write home about. Enjoy a killer meal and an amazing bottle of wine in a super intimate setting. The combination of location, ambiance, great food, and service makes it one of the best restaurants in Rome at its price point.
The name defines the menu. Often changing, the dishes are artistic, clean, and delicious. You can't say too much or too little about this place. Make a reservation for the cabana room.
Address: Via di Ripetta, 43
Pastificio Guerra
€ | Street Food Pasta | Takeaway | Piazza del Popolo/Spanish Steps Area
This is one of the best restaurants in Rome simply because you cannot get a better plate of pasta at this price in such a beautiful area: the Spanish Steps. A plate of pasta only costs €4 for an abundant portion! Options you ask? One of two kinds of pasta that they decided to make that day, and most often vegetarian dishes as they cost less than meat.
Pasta comes in a plastic container with a fork, napkin, and plastic cup for you to get water out of a jug, which is why they can charge such a low price. They sell a glass of table wine for a euro or so extra, which will also come in a plastic cup. It all adds to the charm. If you're in the area and it's lunchtime, I recommend trying this place. It's so cheap you may not even realize you spent any money.
Address: Via della Croce, 8
Popular Rome Tours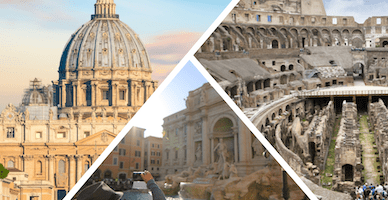 Best-Selling Tour
Rome in a Day Tour with Colosseum and Vatican Museums

Our "in a day" tour is best way to get your bearings all in one day. Visit the Sistine Chapel, Colosseum, Trevi Fountain, and more with a licensed, fun English-speaking tour guide. They'll add tons of insights and make the entire experience so much more memorable. Also, you'll get a feel for the city, so it's a great option on one of your first days in Rome. Bring your walking shoes and water bottle!





See Prices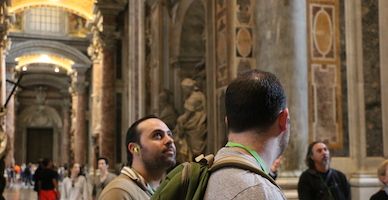 Best Price!
Skip the Line Vatican Tour with Sistine Chapel & St. Peter's Basilica
One of our most popular Vatican tours since it is such an amazing value. Skip the line to get inside with a super-knowledgeable, English-speaking guide who will bring the museum to life with stories of the artists, popes, conspiracy, love, and even tragedy! This tour has start times throughout the day so you can choose when to visit based on your schedule!





See Prices
Not ready to book a tour? Check out our Rome Guide for more info.
Ai Tre Scalini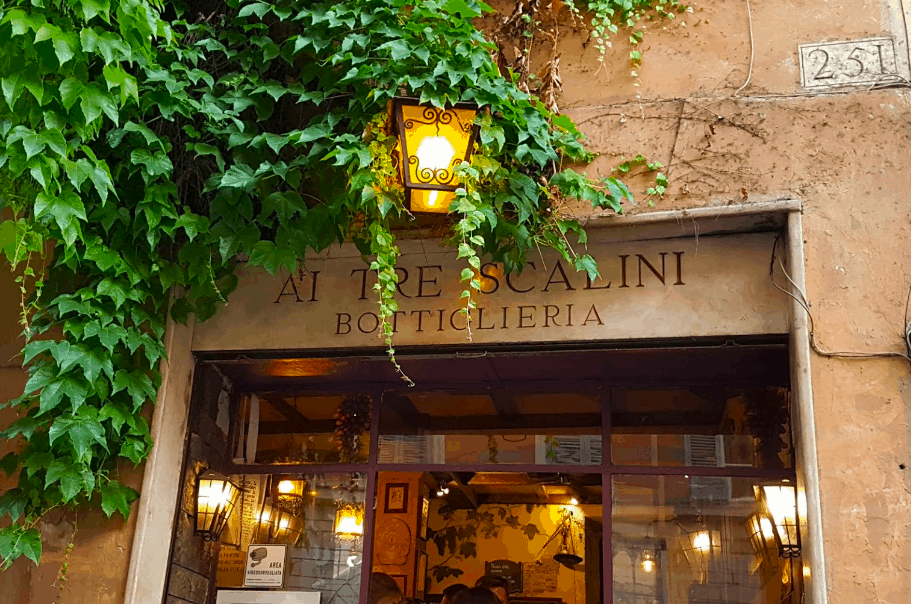 €€-€€€ | Casual Wine Bar | Outdoor Seating | Kids | Colosseum/Termini/Monti Area
Established in 1895, this little winery in the heart of Monti will conquer your heart with its movie-like, intimate atmosphere and an unbeatable selection of over 300 artisanal drinks from wine and beer. Like all the best traditional eateries in Rome, you'll find the speciality of the day written on a blackboard, all made with fresh and locally-sourced ingredients.
Famous for the hanging vines that cover the wall and somewhat magically cross the street as well, you simply can't miss this place. For a great gastronomic experience, go there for happy hour and order a glass of red wine accompanied by a selection of their delectable finger foods and snacks. Try the Gorgonzola cheese with honey and walnuts, truffle sausages, and the ricotta di bufala with truffle honey and freshly cut prosciutto!
Address: Via Panisperna, 251
Piccolo Buco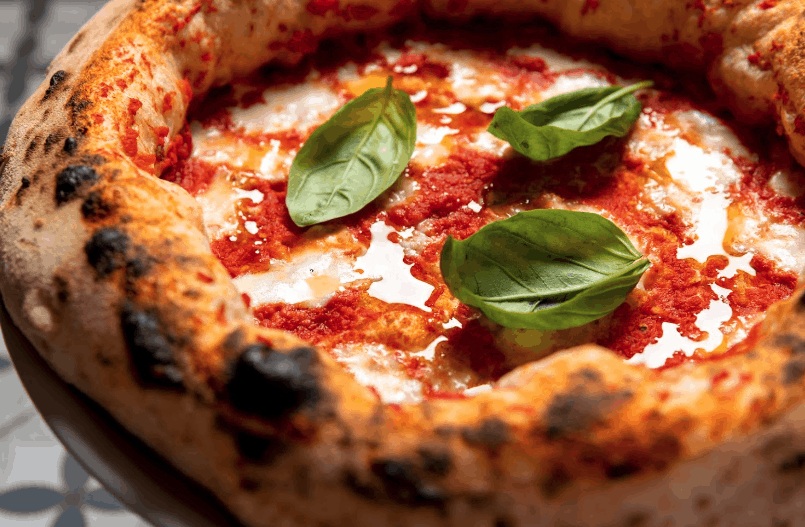 €€ | Casual | Kids | Trevi Fountain Area
The name of this restaurant is the small hole, which is similar to the English saying, "hole in the wall." The pizza is anything but that.
The restaurant is run by Romans but to me, the pizza resembles a Napoletano-style pizza with a thick crust. They cook it in an oven that's over a hundred years old. I don't know why that's important, but it always is. The owners are actually from the Trevi Fountain area, which is rare because nobody lives there, and they have saved us all from tourist trap armageddon.
This is my number one pick for a great, cheap, and fun meal near the Trevi Fountain and quite possibly the best pizza restaurant in Rome.
Address: Via del Lavatore, 91
Retrobottega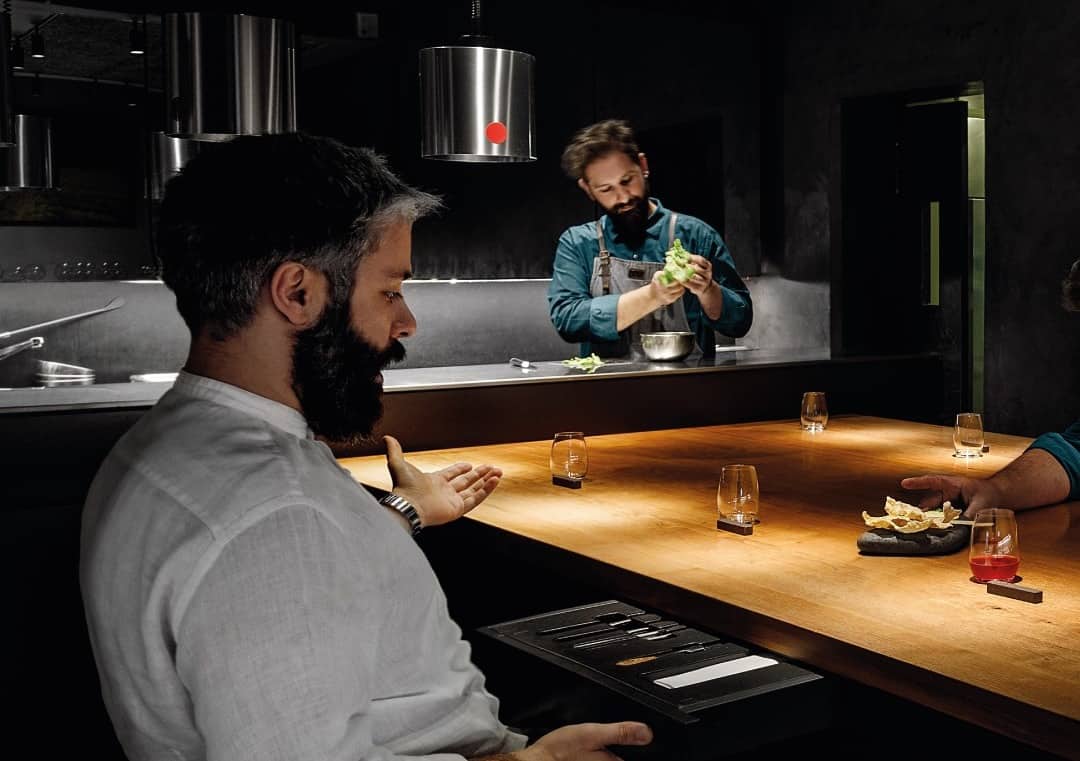 €€€ | Adventurous | Pantheon/Piazza Navona Area
This group of shops and restaurants are owned and operated by a few chefs with Michelin star backgrounds. However, you won't get Michelin star prices here. Definitely more expensive than your average meal but really cool and worth the money.
The ambience of the restaurant is super modern with an open kitchen and prep area. Come here for lunch or dinner with a big appetite and an open mind. Reservations are recommended.
Address: Via della Stelletta, 4
Antico Arco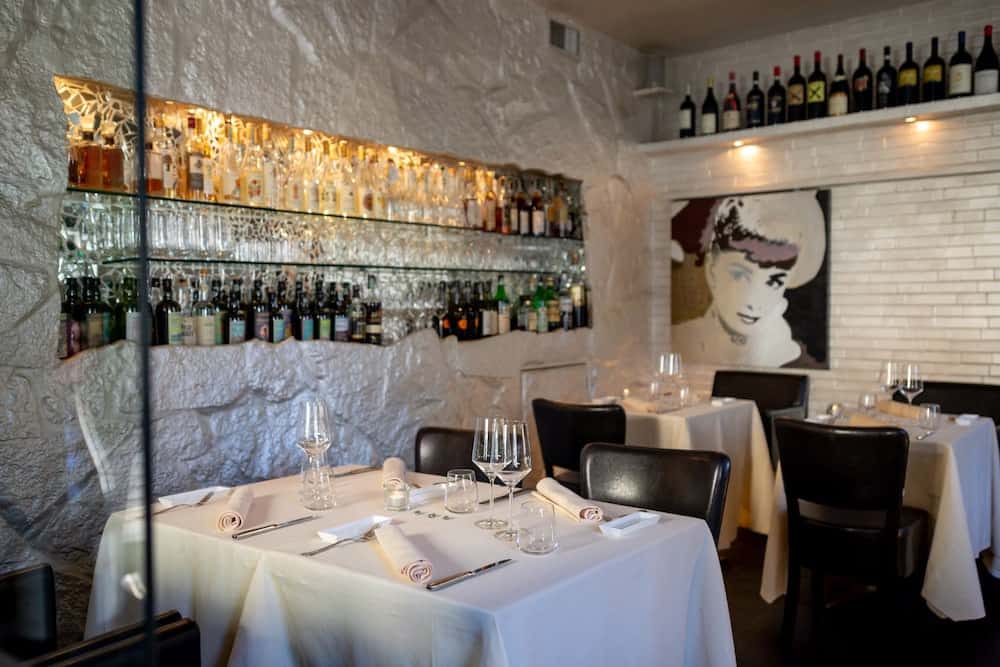 €€€ | Upscale Fine Dining | Some Outdoor Seating | Trastevere/Monteverde Area
This restaurant arguably sits on the border of Trastevere and Monteverde, which puts it on the border of the historical center. Antico Arco has earned a Michelin Plate for their fantastic dishes and presentation. It's unlikely you'll see another out-of-towner in this restaurant as it's a local favorite and it's just slightly outside the tourist center. That said, it's in an amazing area with incredible viewpoints, so it's a real treat!
You'll want to take a taxi there unless you're looking to be really hungry by the time you reach the top of Gianicolo. Walking down is definitely an option as you'll pass by Acqua Paola and go into Trastevere, which boasts incredible views of Rome. This is definitely one of the best restaurants in Rome for the money you'll spend. Its location also makes it a great experience—slightly outside the center and a truly romantic view!
Address: Piazzale Aurelio, 7
Popular Vatican Tours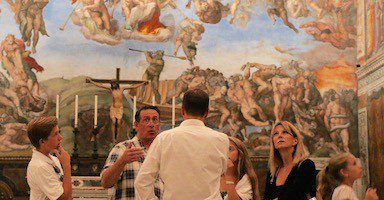 Best Selling Tour
Privileged Entrance Vatican Tour with Sistine Chapel
This our most popular and longest-running Vatican tour to date. It enters the Vatican City & Museums an hour before the public opening and visits the Sistine Chapel as it opens. Admissions are included and our English-speaking guides do a wonderful job bringing the museums to life!





See Prices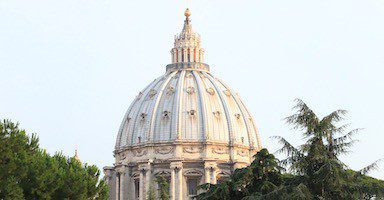 Top Rated Tour
Ultimate St. Peter's Basilica Dome Climb Tour with Papal Tombs
Get the most out of your visit to St. Peter's Basilica by joining a guided tour up to the top of the tallest dome in the world! Our tour includes all admissions including an elevator to the highest possible point and an English-speaking guide.





See Prices
Not ready to book a tour? Check out our Vatican Guide for more info.
La Pergola
€€€€ | 3 Michelin star | Fine Dining | Breathtaking Views | Monte Mario/Vatican Area
La Pergola is considered to be the institution of Italian dining. This three-Michelin-star restaurant has continuously earned its crown year after year. Let's put it this way, there are 137 three-star rated Michelin restaurants on Earth. Nine of those are in Italy, and La Pergola is the only one in Rome. That's why it's without a doubt the best restaurant in Rome. You could, however, argue that there are better restaurants per euro spent.
If you're looking for a fancy night out for a very special occasion, then this is the right place. You'll want to make a reservation, dress nice, bring your appetite, and certainly your checkbook. This may be the best meal you ever have.
Address: Via Alberto Cadlolo, 101
Explore Roman Cuisine in a Local Food Tour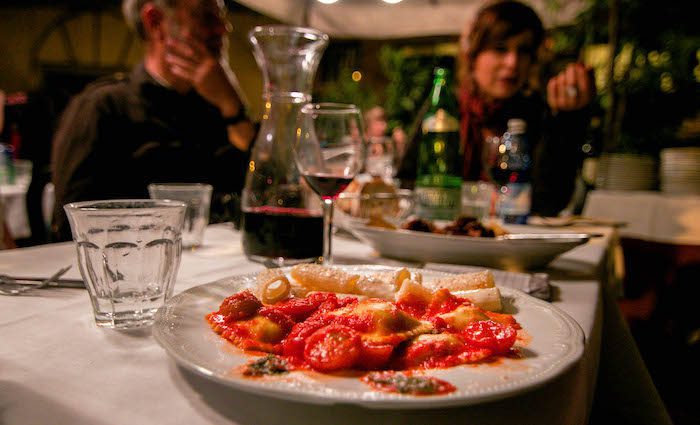 If you're planning a trip to Italy, food and wine is going to be high up on your priority list. Who doesn't dream of eating Italian food in Italy, right? Taking a local food tour is a fantastic way to spend an evening exploring the city and its local cuisine in authentic restaurants.
You'll be joined by a passionate local guide who not only knows what to eat and where to get it but also speaks the lingo. An absolute must for foodies, a local food tour is the best way to the heart (and stomach) of local food culture. Tour the rich food culture of Trastevere in our Rome food tour.
Not ready to book a tour? Find out if a Rome food tour is worth it for more info.