You may remember the term "the ides of March" from literature or history class you took in high school. Like many other buzz words from these lessons, you probably don't fully remember what this term means or the story behind it. So, what is the Ides of March? In this guide, learn the full scoop.
---
History of the Ides of March
So, what is the meaning of the term Ides of March? Well, most notably, the Ides of March is known as the day literary hero Julius Caesar was killed. The term "Ides" refers to roughly the middle of a month. Today, March 15 is usually the date people refer to as the Ides of March, as it's directly in the middle of March.
The Ides of March was not always a day defined by bad luck and deceit. Before Julius Caesar's death, the Ides of any month celebrated the first full moon in that month. In Rome, the Ides was usually a time for celebration, family gatherings, and even parades. Then on March 15, 44 BC, the Ides of March took a different turn.
Who was Julius Caesar?
Julius Caesar was a Roman politician and military general who lived in ancient Rome from 100 B.C to 44 B.C. With his wit and drive, Caesar quickly rose to power and began to build a political reputation for himself. He showed incredible prowess during the Gallic Wars and was even the first person to cross the Rhine River and the English Channel.
For decades, you could basically say it was Caesar vs. the Senate. Because of Caesar's military achievements, he continued to rise to political power. Like we have seen many times before, Caesar's power ended up being his tragic flaw–the very factor that led to his demise.
Julius Caesar's Assassination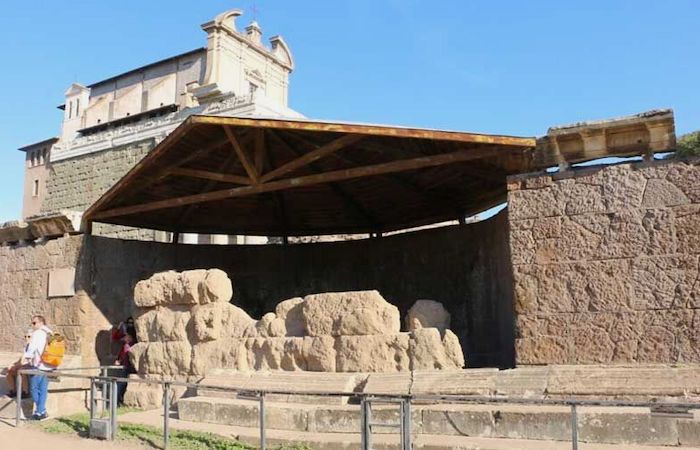 The ancient Romans overthrew their dictator, Caesar by a brutal assassination. Of course, this description of Caesar's assassination warrants a cliché "long story short" warning.
Tensions rose quickly between Caesar and the Senate. He had too much power, and the Romans no longer wanted to live under Caesar's territorial rule. There are dozens of theories as to the exact reasons why Caesar was killed, but it really comes down to his hoarding of power and inability to rule justly.
Popular Rome Tours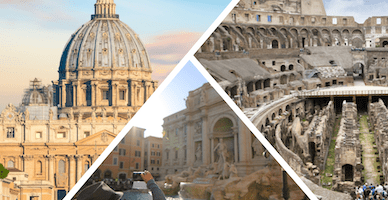 Best-Selling Tour
Rome in a Day Tour with Colosseum and Vatican Museums

Our "in a day" tour is best way to get your bearings all in one day. Visit the Sistine Chapel, Colosseum, Trevi Fountain, and more with a licensed, fun English-speaking tour guide. They'll add tons of insights and make the entire experience so much more memorable. Also, you'll get a feel for the city, so it's a great option on one of your first days in Rome. Bring your walking shoes and water bottle!





See Prices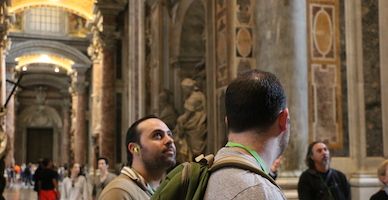 Best Price!
Skip the Line Vatican Tour with Sistine Chapel
One of our most popular Vatican tours since it is such an amazing value. Skip the line to get inside with a super-knowledgeable, English-speaking guide who will bring the museum to life with stories of the artists, popes, conspiracy, love, and even tragedy! This tour has start times throughout the day so you can choose when to visit based on your schedule!





See Prices
Caesar's Relationship with Brutus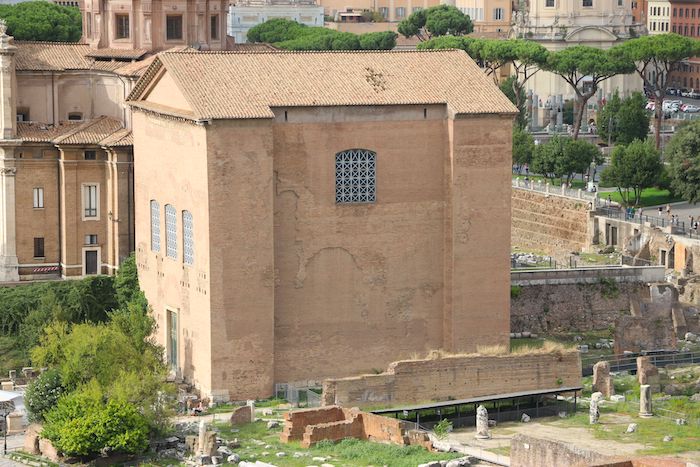 The most famous detail of the story of Caesar's assassination is Caesar's relationship with Marcus Junius Brutus. Because Brutus' mother, Servilla, was Caesar's mistress, Brutus was like a son to Caesar. Though Caesar sided with the Senate politically, he still maintained a strong personal relationship with Caesar.
After receiving clear warning of his republic's dissatisfaction with his rule, Caesar chose to ignore the signs. On the day of his assassination, Caesar was even given another warning note upon entering the Senate meeting, which he chose to not even read. When Caesar walked into the hall, he became surrounded by a crowd of senators holding daggers. After suffering several blows, Brutus wounded Caesar as well. That's where Shakespeare's famous "Et Tu, Brute?" line comes in to play. Caesar dies feeling betrayed by a man who he has considered as a son for many years.
Expert Insight
One of our co-founders and a connoisseur or Roman history, Brandon Shaw, explains that even though Brutus wasn't on Caesar's political side, Caesar was always willing to pardon Brutus for his actions and beliefs. The most shocking part about Brutus's turn on Caesar was how many times Caesar stuck up for Brutus, yet still, Brutus ended Caesar's life.
How is the Ides of March Recognized in Rome Today?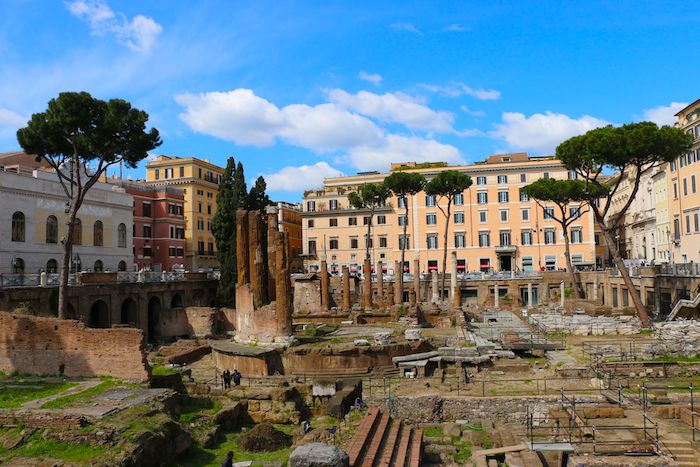 As a resident of Rome, Brandon noted that each year on the Ides of March, flowers are laid on Julius Caesar's tomb.
One of the most popular sites to visit today in Rome is the Roman Forum, which used to serve as the downtown area of ancient Rome. Many believe that he was killed at the Senate House in the Roman Forum. In fact, Caesar was actually killed in the Largo di Torre Argentina archaeological site.
Hey, we sell tours too!



While the information we provide here is free, we also sell tours at pretty reasonable prices. You don't deserve to fly all the way to Rome for a sub-par experience. In our array of exquisite Rome tours, there's something for everyone to enjoy, from Vatican tours to food tours. If the story of Julius Caesar reels you in, make sure to book one of our best Colosseum tours so you can explore the downtown Rome (now the Roman Forum) that Caesar knew and loved.
Top Colosseum Tours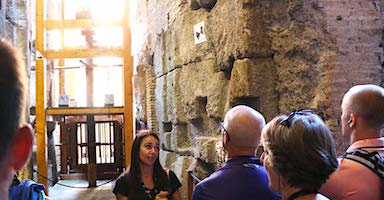 Best Seller
Colosseum Underground Tour with Roman Forum and Palatine Hill
This is our most popular Colosseum tour due to the incredible access to non-public areas like the underground chambers. All admissions are included and it is lead by an English speaking licensed guided and Colosseum expert.





See Prices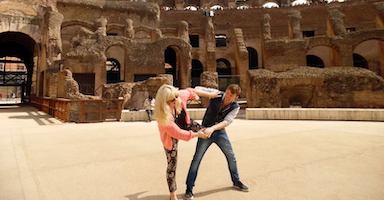 Customer Favorite
Special Access Colosseum Arena Floor Tour Through the Gladiator's Gate
You'll enter the Colosseum through the back door entrance avoiding lines and crowds, which is ideal! You'll step through the gladiator's gate and your English-speaking Colosseum guide will bring the stories to life. Next, on to the Roman Forum. All admissions are included.





See Prices
---
I Want More Italy!