Traveling around Rome with a group of fit adults can be hard. Adding kids into the mix requires some planning. It is absolutely possible to see the Colosseum and Vatican with kids, you just need to know the right information before planning to do so. Here's our guide to how to see Rome with kids, complete with a list of recommended tours and activities.
---


Kid-Friendly Colosseum Tours
You may see the Colosseum as an ancient structure with lots of rich history to learn about. For kids, the Colosseum is great because it's outside, there are no noise restrictions and there really isn't too much to see once inside.
To make the most of your Colosseum with kids experience, we recommend our Flash Colosseum Tour. This gets you in and out of the Colosseum in an hour, just before young kids might lose interest.
If you're looking for an experience designed for kids and customized for just you and your family, we recommend our Kid-Friendly Colosseum Tour.
Are strollers allowed in the Colosseum?: Aside from the crowds, the Colosseum itself has strived to be accessible – there is an elevator and ramps, making it easy enough to visit with a stroller.
Villa Borghese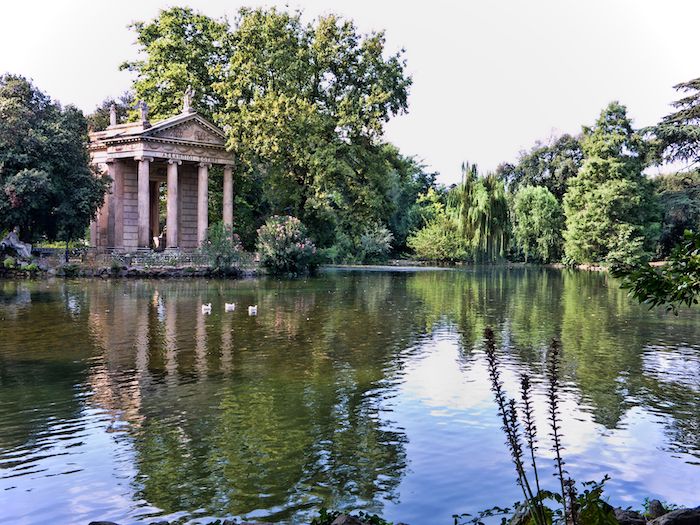 Villa Borghese park is a great place for kids, and by entering from the entrance near Piazza del Popolo, totally accessible. There's a small boating lake, plenty of places to stop for a cold drink or an ice cream, and shady space to let off some steam – ideal in the summer months, when the heat in the city center gets unbearable.
Take a Pasta Making Class
Eating pasta and making a mess are two activities kids always enjoy. On our Rome Walking Tour and Pasta Making Class, you can explore Rome's downtown area and not have to worry about finding a lunch spot after.
Join a local chef and learn how to make traditional Roman pasta with your family. This makes for a fun and interactive lunch option, allowing the kids time to spend some time being creative.
Vatican with Kids
Clearly, the holiest church in the world is not on most children's Rome bucket lists. However, a trip to Rome really is not complete without a visit to the Vatican. We recommend one of two tours:
Flash Vatican & Sistine Chapel Tour: On this 1.5-hour-long experience, you will visit the Vatican's main galleries and Sistine Chapel. This is the perfect tour for families with young kids. You're not only crossing the Vatican off your bucket list, but also leaving the museums before the kids get hungry or fussy.
Private Family-Friendly Vatican & Sistine Chapel Tour: If you're looking to take a visit to the Vatican with your kids to the next level, this tour is specifically designed for young travelers. This private tour includes an interactive scavenger hunt that will keep the kids entertained while exploring the Vatican.
Are strollers allowed in the Vatican? Yes, strollers are allowed inside of the Vatican. As with other Rome attractions, the Vatican Museums tend to get very crowded. They are, however, accessible, with lifts, short staircases and lots of level ground.
The Vatican Museums also have a free storage area where you can leave the stroller, and it might be easier to navigate the crowded halls without it. That being said. we do not recommend bringing a stroller into the Vatican, since the coat check can get very congested.
Are strollers allowed in St. Peter's Basilica? Strollers are not permitted inside of St. Peter's Basilica
Explore a Kids Museum
Situated in the center near Piazza del Popolo, this museum is a champion in interactive and explorative kid-friendly activities. Your mini-travelers will have the opportunity to play "grown up" for the day with exhibits like a post office, bank, restaurant, and a variety of educational events on the first floor. Think of it as an art exhibit for kids. Buy tickets in advance – tours are not guided and last 1 hour and 45 minutes. First tour starts at 10am, last starts at 5 p.m. *In August first tour starts at 12 p.m.
Palatine Hill and the Roman Forum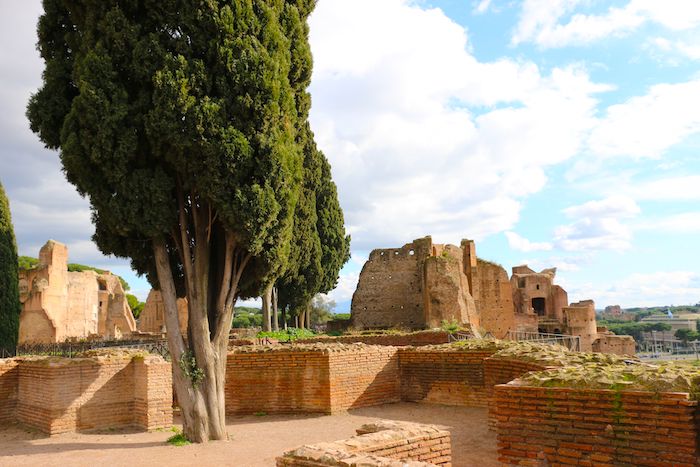 Like the Colosseum Palatine Hill and the Roman Forum are great places to bring kids, as they offer open spaces for kids to explore. Discover ancient downtown Rome at the Roman Forum or discover the hill where Rome's ancient palaces used to stand. On our Colosseum Highlights Tour with Roman Forum & Palatine Hill, you can do both.
Are strollers allowed in the Roman Forum?: Strollers are allowed in, but it's worth noting that ground is uneven and there are plenty of steps.
---
I Want More Italy!
Check out our YouTube video and step-by-step guide about how to do Rome in a Day. If you'd rather let us guide you, check out our Rome tours.
Not sure where to stay in Rome? Read this guide!