There is no sign of summer coming to an end as Rome's temperatures continue to rise above 85°F/30°C. This makes it extremely hot and sticky to be walking around the Eternal City in the blazing sun. But what can you do when you only have a couple of days in Rome? "Have you seen the amount of things on my bucket list?" I hear you say…
Well, truth is, you can still enjoy your Italian vacation and see everything on your list, all without getting heat stroke! You just need to plan your day accordingly! So here are 6 tips on how to stay cool in Rome during a heat wave.
---
1. Get up Early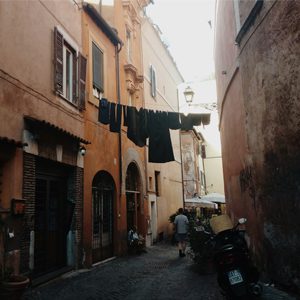 First of all, get up early and go and do any outdoor walking and exploring early. Yes, we know setting that 6am alarm clock is not easy, especially as you're meant to be on vacation but trust me, you'll be able to enjoy the city with half as many people and at least 5-10 degrees less! Bliss!
You can have a siesta after lunch and recharge your batteries before you head back out in the late afternoon! This will mean you can spend the hottest part of the day (normally between 12:00-16:00) visiting museums, eating gelato or having a nap!
2. Go underground – Catacombe di Domitilla and Basilica di San Clemente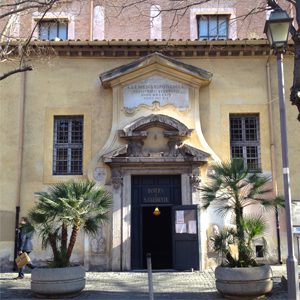 A hidden gem and unknown to many travelers are Rome's Catacombs of Domitilla and the Basilica of San Clemente. You will uncover secrets and hidden paths that will take you back to the Medieval Ages and the history of early Christianity.
The Catacombs of Domitilla are the largest in Rome and date back to the 2nd to 5th century. They stretch over 12km of underground tunnels and descend four levels. You will discover an underground church that was built to honor two Roman soldiers as well as 4th century frescoes from pagan mythology and Christian faith. Impressive!

The Basilica of San Clemente is a Roman Catholic basilica dedicated to Pope Clemente I.  At first sight it looks like any other basilica. However, as you enter this middle aged Basilica you will uncover a 4th century basilica and the old home of a Roman nobleman. You will rediscover lost frescoes, a mithraeum and descend up to 60 feet underground!
There is so much history hidden within these buildings that we can't think of a better place to keep cool in Rome for a couple of hours, can you?
Visit Rome Catacombs and Basilica of San Clemente
3. Outdoor Parks – Villa Doria Pamphili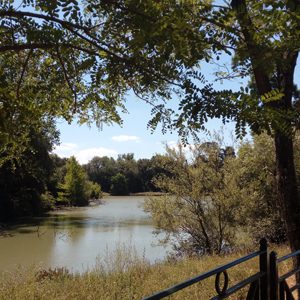 Rome isn't short on green parks and outdoor spaces. So head over to one and enjoy a stroll in the shade, a picnic on the grass or an afternoon siesta during the hottest hours of the day!
One of my favourite parks is Villa Doria Pamphili. You'll find people running, cycling, walking as well as people chilling on the grass or having an aperitivo at Vivi's Bistrot. Make sure you don't miss a visit to the lake, Lago del Belvedere, located in the center of the park where you'll be able to spot small black heads poking out from the water… TURTLES!
Top Colosseum Tours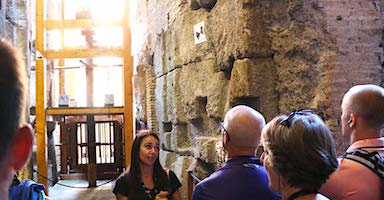 Best Seller
Colosseum Underground Tour with Roman Forum and Palatine Hill
This is our most popular Colosseum tour due to the incredible access to non-public areas like the underground chambers. All admissions are included and it is lead by an English speaking licensed guided and Colosseum expert.





See Prices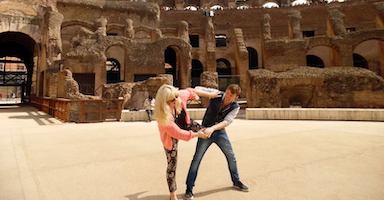 Customer Favorite
Special Access Colosseum Arena Floor Tour Through the Gladiator's Gate
You'll enter the Colosseum through the back door entrance avoiding lines and crowds, which is ideal! You'll step through the gladiator's gate and your English-speaking Colosseum guide will bring the stories to life. Next, on to the Roman Forum. All admissions are included.





See Prices
4. Day Trip from Rome – Lago Albano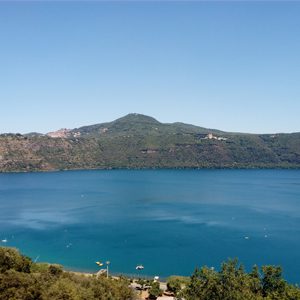 If worse comes to worse, escape the summer heat and head to a nearby beach or lake. You can get to numerous beaches from Rome in just under an hour, easy! Check out our blog The Best Beaches in Italy You Didn't Already Know About for more info!
Another option is to take a 45min train to Castel Gandolfo from Roma Termini and walk down 15 minutes to the spectacular Lago Albano. The lake is often quieter than the beaches and also feels cooler! You can rent pedalos and canoes as well as enjoy a refreshing drink at one of the many bars and restaurants located around the lake. A return ticket to Castel Gandolfo from Roma Termini is only 4.20€, Bargain!
5. Visit the Colosseum at Night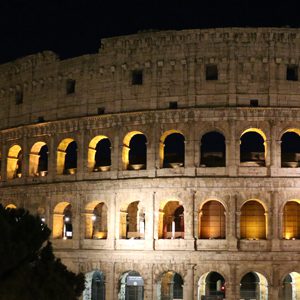 So the Colosseum is a must-see when in Rome, but standing in a never-ending queue in 90°F just makes you want to run in the opposite direction… Well, did you know that you can visit the Colosseum at night? Not many people do! A Colosseum Night Tour is an exclusive way to explore the Colosseum whilst also avoiding walking around in the sun!
You'll see the Colosseum under the moonlight and will gain exclusive access to the amphitheater after it has closed its gates to the general public. Can you think of anything more magical?
Find out more about the Colosseum Night Tour now.
6. Water and Gelato!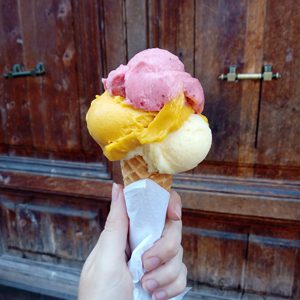 Drinking water throughout the day is very important to ensure you stay hydrated. Luckily, Rome has over 2000 fountains scattered across the city! So make sure to carry around a reusable bottle that you can fill up when necessary.
Gelato, oh Gelato… I mean what better way to cool down than with a refreshing strawberry, mango and pinneaple gelato? You will stumble upon countless gelaterias as you walk around the city, so pick one and try out a new flavour!
Some of our favourite gelaterias in Rome include Gelateria del Teatro and Fatamorgana.
Discover More
Did you find these tips useful? Let us know how you survive a heat wave via Facebook, Twitter or Instagram!
Don't forget to check out the best piazzas in Rome to enjoy a long leisurely lunch!