Naming the best Roman Emperor is like naming your favorite vacation destination. It depends on a lot of factors.It's completely subjective, so it's better to break it down into the top ten. This rating system is based on these Roman Emperors' good deeds, and on the favorable impact, they had on the Empire. While I feel this is a daunting task, I am up for the challenge, are you?
---
Personally for me, Ancient Rome is the most fascinating periods in history. From the founding story with Romulus to the fall of the Western Roman Empire almost 1,000 years later. I fully admit that I am only scratching the surface here, but there will be time to write other, more full articles.
Are you a history geek headed to Rome? So are we. Check out our best tours of Rome so you can do Rome right!
The Top 10 Greatest Roman Emperors of Antiquity
10. Septimius Severus
Emperor 193 – 211 AD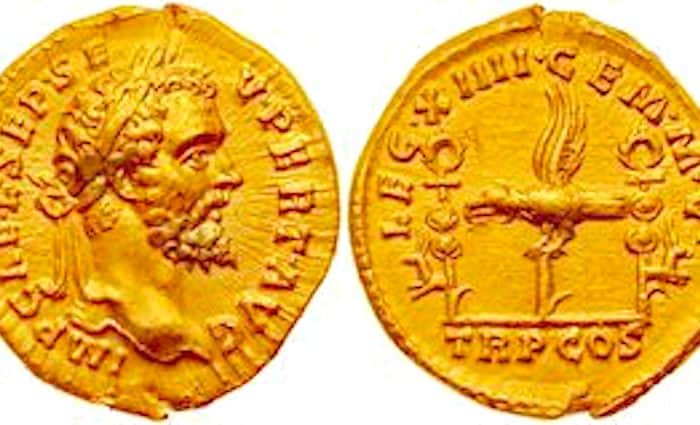 The first Roman Emperor from Africa (modern-day Libya), Septimius Severus, rose to power during the unstable period of the late 2nd century. In this era, assassinations and coups were quite normal.
His main claim to fame was re-establishing Roman control over Parthia (modern-day Iran). This was a sweet revenge for the Romans since they had lost a huge battle to the Parthians under the General Crassus in 53 BC. To punish Crassus for his greed, the Parthians killed him by pouring molten gold down his throat.
When Septimius Severus returned from his victory the Senate built a huge Triumphal arch erected in his honor. You can still see it today in the Roman Forum.
Military Conquests
197 AD – Parthia (Modern Day Iran)
199 AD – Mesopotamia
Major Construction & Public Works
Mostly repairs and upgrades to existing structures with the exception of the Arch of Septimius Severus which is one of few remaining arches today.
Palatine Palace Extensions
192 AD – Temple of Peace (repairs)
203 AD – Septizodium: Facade of Palatine hill facing Appian way approach.
Early C3 – Castra Nova: Barracks for expanding cavalry guard under modern day St. John Lateran Church.
Pre 210 AD – Arch of Septimius Severus
9. Aurelian
Emperor 270 – 275 AD


One of the lesser-known Emperors, but still one of the greats, Aurelian took over as Emperor in the late 3rd century A.D.
Besides his great military conquests, he is most remembered for the building of the Aurelian Wall. It's the wall that still surrounds most of Rome which are extremely impressively and bought Rome another hundred or so years of safety. They were (still are) 11 feet (3.5m) think and 25 feet (8m) tall with guard towers every 100 feet (29.6m).
Military Conquests
Mostly defensive campaigns as the empire was expanded to the max at this point but some significant victories none the less.
270 AD – Expelled Vandals, Goths, and Juthungi
272 AD – Conquest of Palmyrene Empire: Achieved significant territory in the middle east.
274 AD – Reconquest of Gaul: Retaking of lost ground in modern day France and Britain.
Major Construction & Public Works
271 to 275 AD – Aurelian Walls
---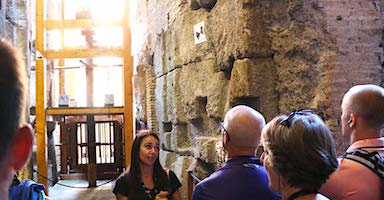 Best Seller
Colosseum Underground Tour with Roman Forum and Palatine Hill
This is our most popular Colosseum tour due to the incredible access to non-public areas like the underground chambers. All admissions are included and it is lead by an English speaking licensed guided and Colosseum expert.





See Prices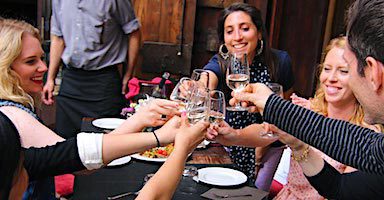 Best Seller
Local Rome Food Tour in Trastevere Neighborhood
Are you looking for the best food tour in Rome? Embark on a Trastevere food tour that offers an excellent introduction to some of the best food in Rome. Led by a local foodie guide, visit some of our favorite restaurants and trattorie in Rome





See Prices
8. Vespasian Flavian
Emperor 69 – 79 AD

Becoming Emperor after the crazy year of '68 when three emperors ruled and were disposed of in the same year, this stoic man was all about creating order. He was the first of the Flavian dynasty which included himself, Titus, and Dometian.
Titus did not get much time as Emperor but was an accomplished general and warlord. He quelled a revolt in Jerusalem bringing back thousands of slaves who would built the Colosseum and fortunes unmatched by any general.
Vespasian was so eager to collect money in taxes, he imposed a tax on the urine collectors and for saying "money doesn't smell". Oh yeah, he also built that iconic structure we all know as the Colosseum. The structure was no easy task either. Nero had created a lake in the valley that now is home to the Colosseum and lakes do not make great places to build stadiums. That said, Vespasian's great amphitheater has endured the test of time.
Military Conquests
66 AD – First Revolt of the Jews; as General.
70 AD – Siege of Jerusalem aka 2nd Revolt of the Jews; as Emperor
Major Construction & Public Works
71 AD – Aqua Claudia: Repairs
70s AD Caelian Aqueduct: Extension of Aqua Claudia carrying water to southern parts of Rome
Early 70s AD – Temple of Deified Claudius: Nero stopped the original construction by his mother Agrippa the Younger after murdering her. Vespasian restarted the temple completing it in the early years of his reign.
79 AD – Flavian Amphitheater: the Colosseum. Additional construction was started under Titus and completed by Dometian.
7. Constantine (AD 280- AD 337)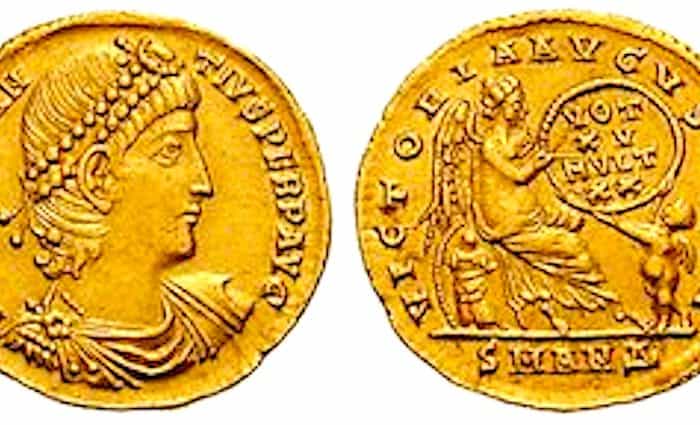 Constantine was a product of his Christian mother Helen and will forever be known as the man who legalized Christianity with the signing of the Edict of Milan. He himself was pagan most of his life but must have seen the changing of the tides and did not fight against it. In the end he persevered and earned himself the empire.
The night before the battle of Milvian Bridge on north Via Flaminia he saw a vision in the sky of a cross. He used the vision as the motivation for his troops he went on to conquer paganism. As a result of his victory in the ensuing battle, he legalized this once out-lawed and fringe religion. We know it today as Christianity!
As heroic as it sounds this led to years of in-fighting between Christian and Pagan Romans. Christians are said to have instigated heavily not accepting pagans freedom of belief.
Military Conquests
306-8 AD – Alamanni
312 AD – Battle of Milvian Bridge: Lead to legalization of Christianity 313 AD.
332 AD – Visogoths
334 AD – Sarmatians
Major Construction & Public Works
313 AD – New Basilica (Temple of Maxentius now Basilica of Constantine): Massive construction that can still be seen in part today.
315 AD – Arch of Constantine
Early 4th C AD – St Peter's Basilica (Old)
6. Nerva
Emperor 96 – 98 AD
Similar to Vespasian, he inherited an Empire in chaos after the wacko emperor, Domitian filled the empire with fear. He revised the taxes in favor of the poor, but his best deed as Emperor was to adopt Trajan and name him a successor.
This was important because he wasn't his blood relative and in doing so stopped the family dynasty and set up a golden age in Rome that would last almost 100 years.
5. Antonino Pio
Emperor 138 – 161 AD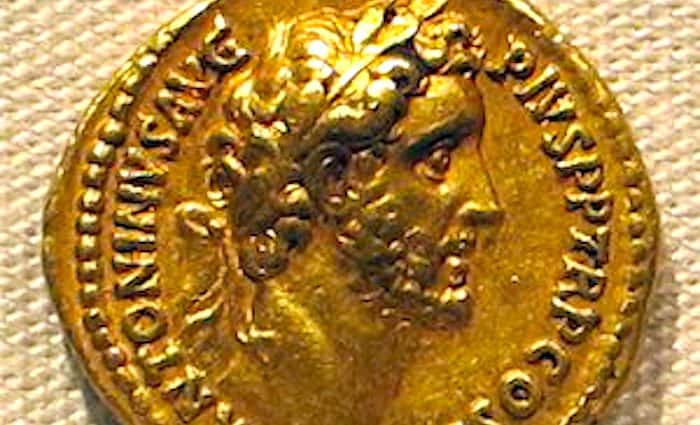 Elected Emperor at the age of 51, he ruled until he was 74 years old. Amazingly old age at the time, his reign was quiet. This is why he ranks at number five.
With no turmoil, no costly war, and no famous coup d'etat, Antonino Pio was Just a good man running the Roman Empire. And remember, the Roman Empire constituted most of Western Civilization at the time.
Major Construction & Public Works
Column of Antonius Pius
140 AD – Temple of Diva Faustina (later Diva Antonius Pius & Faustina)
4. Marcus Aurelius (AD 121 – AD 180)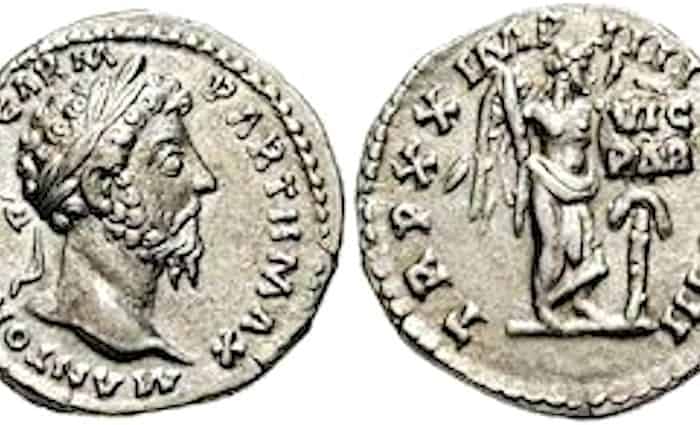 He spent most of his career as emperor on the military trail in Germania (located around modern-day Germany today). While his most famous claim to fame is immortalized in the movie "Gladiator", he was also an efficient ruler and administrator.
However, his only downfall was choosing his son Commodus as the next emperor. From there, it all went downhill.
Military Conquests
161 AD – Parthia
166 to 180 AD – Germania
3. Octavian, aka Augustus
Emperor 27 BC – 14 AD

Now pretty much all the Emperors were called Augustus, but this was the first one! He bridged the period between the waning days of the Republic and the beginning of the glory days of the Empire.
He started the Julio-Claudian Dynasty and is responsible for the PAX ROMANA – Peace throughout the Roman Empire. Ironically, it's believed that he was poisoned to death at the hands of his wife.
Military Conquests
Major Construction & Public Works
Forum of Augustus
2 BC – Naumachia
Temple of Apollo
Temple of Jupiter
Theatre of Marcellus
Senate House
Forum of Caesar
2. Hadrian
Emperor 117 – 134 AD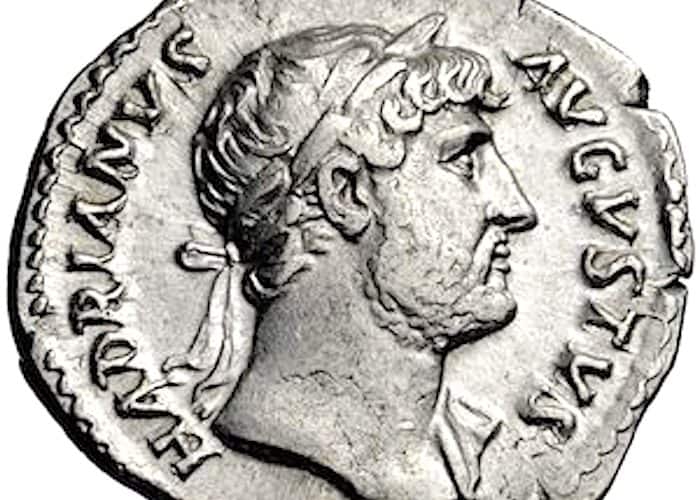 Of all the best Roman Emperors, none is more represented in the ruins of the once-powerful Roman Empire. We have Hadrian's Wall in England, Hadrian's Temple in Ephesus, Hadrians Arch in Athens, and Hadrians Tomb and Temple in Rome. In addition, the Pantheon in Rome is also attributed to Hadrian.
He loved traveling around the Empire, was a huge Greco-chile, and is known for loving a Bithynian Greek youth named Antinous. When Antinous mysteriously drowned in the Nile, he made him a god and built a city after him called Antinopolis. If that's not loving, nothing is!
Military Conquests
While Hadrian did spend much of his time on the road campaigning with the military, he partook in mostly peacekeeping talks. He was considered a great military mind but in true Roman fashion he preferred to assimilate rather than force nations to join Rome.
136 AD – Second Jewish War
Major Construction & Public Works
122 AD – Hadrians Wall: Iconic wall in Britain that spans from the Irish Seat to the North Sea.
125 AD – The Pantheon: Considered the best preserved ancient structure in Rome and arguably on Earth.
126 AD – Temple of Deified Trajan
135 AD – Temple of Rome & Venus
139 AD – Mausoleum of Hadrian: Modern day Castel Sant Angelo
---
Popular Tours from Rome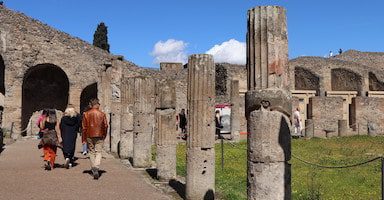 Best Seller
Rome to Pompeii Day Trip with Stunning Sorrento!
This is the best way to see Pompeii and the Amalfi Coast from Rome. You'll take private transportation with our guide down to Pompeii where an archeologist will tour our small group through the ruins. Then we'll head over to Sorrento which is the tip of the Amalfi Coast before returning to Rome. Tickets, transportation, and guides are included in the price.





See prices and more info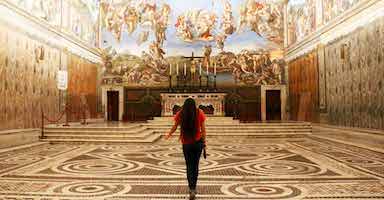 Best Seller
Rome in a Day Tour with Vatican, Sistine Chapel, Colosseum, and More!
Looking to get much of your sightseeing done in one day? This tour enters the Vatican an hour before opening and visits the Colosseum along with other sites like the Pantheon, Spanish Steps, and Trevi Fountain. All admissions and transportation are included as well as a licensed English-speaking guide!





See prices and more info
1. Trajan
Emperor 98 – 117 AD

The first emperor born outside of Italy (in modern-day Spain), Trajan was beloved. The military adored for his shared hardships with them, ordinary Romans respected him for his generous welfare program and the Senate respected him for the consideration he showed them.
Upon his death, his ashes were put in an urn in his column. Trajan's Column still stands proudly in the center of Rome. A testament to his fame, even two centuries after his death, senators would bless a new emperor by saying "More fortunate than Augustus, and better than Trajan". Enough said. He enlarged the Roman Empire by conquering Dacia (modern-day Romania) who were not easily marched over. It was considered a massive accomplishment which is detailed on his triumphant column.
Military Conquests
106 AD – Dacia
Major Construction & Public Works
118 AD – Trajan's Column
109 AD – Aqua Traiana: 32.5km aqueduct from lake Bracciano to Rome.
Palatine Hill Upgrades
107 to 110 AD – Trajan's Market: Massive commercial market with luxury residences
107 to 110 AD – Trajan's Forum
I Want More Italy!