VIP Colosseum at Night Tour with Underground and Arena Floor
See a different perspective of the Colosseum and Roman Forum with no crowds at night
Looking for a unique way to see Rome's mighty Colosseum? As the evening draws in and the crowds disappear, this tour gives you a true VIP experience with after-hours entry, as well as exclusive access to the Underground and Arena Floor! Join your expert local guide and explore the Colosseum in-depth, hearing stories of the bloody events that once took place here. With cooler temperatures and views of the arena lit up against the night sky, it's a magical way to see this iconic site.
The Colosseum at night
Piazza Venezia
Views from Capitoline Hill
The Roman Forum at dusk
Via Dei Fori Imperiali
Colosseum exterior at night
Colosseum at night
Colosseum Underground
Deadly trap door and elevator
Colosseum Arena Floor
Colosseum memories
Our Underground tours have limited availability this season. If it's sold out on the day of your trip to Rome, we recommend booking our popular Arena Floor tour that gives you access to the area where gladiators once fought!
After the daytime crowds have left, you can experience ancient Rome and the Colosseum at night. Beginning with an evening walking tour through the city and past more of ancient Rome's famous sites, this after-hours experience gives you VIP access to both the Underground and Arena Floor, when there's almost nobody else inside the Colosseum. You'll learn the arena's gruesome history as you take in incredible views against the night sky. This tour sells out fast, so book now to avoid disappointment.
Colosseum Underground at Night Tour Description
Your 2-hour tour includes:
Skip-the-line Colosseum night tickets

Access to the Colosseum's exclusive Underground area

VIP Arena Floor experience

Evening walking tour through ancient Rome

Walk along the exterior of the Roman Forum

A super knowledgeable English-speaking guide
After booking this epic underground tour, you'll hear from our friendly Travel Experts who'll ask for your name and birthday. Each ticket is reserved specifically for you since you're a VIP. Don't forget to bring your ID to the Colosseum to confirm your ticket! This product includes an entry ticket to the Colosseum + Underground + Arena, Forum and Palatine, for which our cost is 25 Euro per person.
The Best Views of Ancient Rome
Your evening begins with a walking tour through ancient Rome, discovering the iconic areas near the Colosseum such as the Roman Forum, Trajan's Market, and Trajan's Column. While most of these sites will be closed for the day, your guide knows all the perfect vantage points for taking jaw-dropping photos in the evening light. Learn all about how the epicenter of the Roman Empire used to look, who lived there, and why the Roman Forum was so important to the people of ancient Rome.
Piazza del Campidoglio
You'll stroll through the beautiful Piazza del Campidoglio—the first modern square in Rome that happened to be designed by Michelangelo. Yep, the same man who painted the Sistine Chapel and carved the magnificent David statue in Florence! In addition, you'll climb the massive staircase in front of the Palazzo Senatorio that was also created by the Renaissance master.
The Roman Forum
This amazing archaeological site was once the social and political heart of ancient Rome, where public gatherings took place, and the decisions that shaped the Roman Empire were made. While the site itself is closed in the evenings, your guide will lead you along the exterior for a great view if the sites inside, and you'll learn about the seismic events that once occurred here.
Trajan's Market
As you get closer to the Colosseum itself, your guide will take you past more of Rome's ancient sites. Constructed sometime between 107-110 AD, and considered the oldest shopping mall in the world, Trajan's Market epitomizes the sophistication of the Roman Empire. It stands as a multi-level structure at the north end of the Imperial Forum, which once housed around 150 Roman shops and offices.
Trajan's Column
This 126-foot column tells the story of Emperor Trajan's victory over a barbarian army through 155 carefully-sculpted scenes. Like modern-day comic strips, battle depictions from the war between Rome and Dacia wrap around the triumphal column. After more than 1,900 years, the column is one of the most distinctive sculptures to survive the fall of Rome. Hear about how archaeologists have scrutinized the scenes to learn more about how the Roman army dressed and fought so many centuries ago.
Explore the Colosseum and Underground After Dark
You'll need to have your ID handy to enter the Colosseum Underground. Here a knowledgeable Colosseum guide will be assigned to you once you pass through security and arrive at the ticket office inside the Colosseum. But this is your chance to see the Colosseum like most tourists never will!
Arriving here in the cool of the night with your local guide and small group of no more than 24 people, you'll first enter the Colosseum Underground or the dungeons. Used for housing slaves and animals, the Colosseum Underground featured two levels, an elaborate networks of tunnels, and 60-80 elevators operated by up to 640 slaves. Explore this restricted, behind-the-scenes area with your local guide, and imagine the experiences that once unfolded down here.
The Arena Floor Experience
Finally, you'll walk next to the great Gate of Life, which was used by triumphant gladiators. This leads out onto the reconstructed Arena Floor where the savage games once took place. This entrance is different from the Gate of Death which earned its name because only the dead passed through that exit after losing their lives in battle. Standing on the Arena Floor under the glow of moonlight without the crowds is truly a once-in-a-lifetime experience.
This is the first floor of the arena where you can appreciate a view of the arena glowing against the night sky. You'll stand right where emperors of Rome and the wealthy and noble classes would look down upon the bloody battles below.
You'll also have time to watch some of a short film that offers colorful historical details about the life of a Roman gladiator taken from the writings of ancient historians and the gladiators themselves. This night will be one to remember!
What you get with this tour
Skip-the-line Colosseum night tickets
Access to the Colosseum's exclusive Underground area
VIP Arena Floor experience
Evening walking tour through ancient Rome
Walk along the exterior of the Roman Forum
A super-knowledgeable English-speaking guide
A maximum group size of 24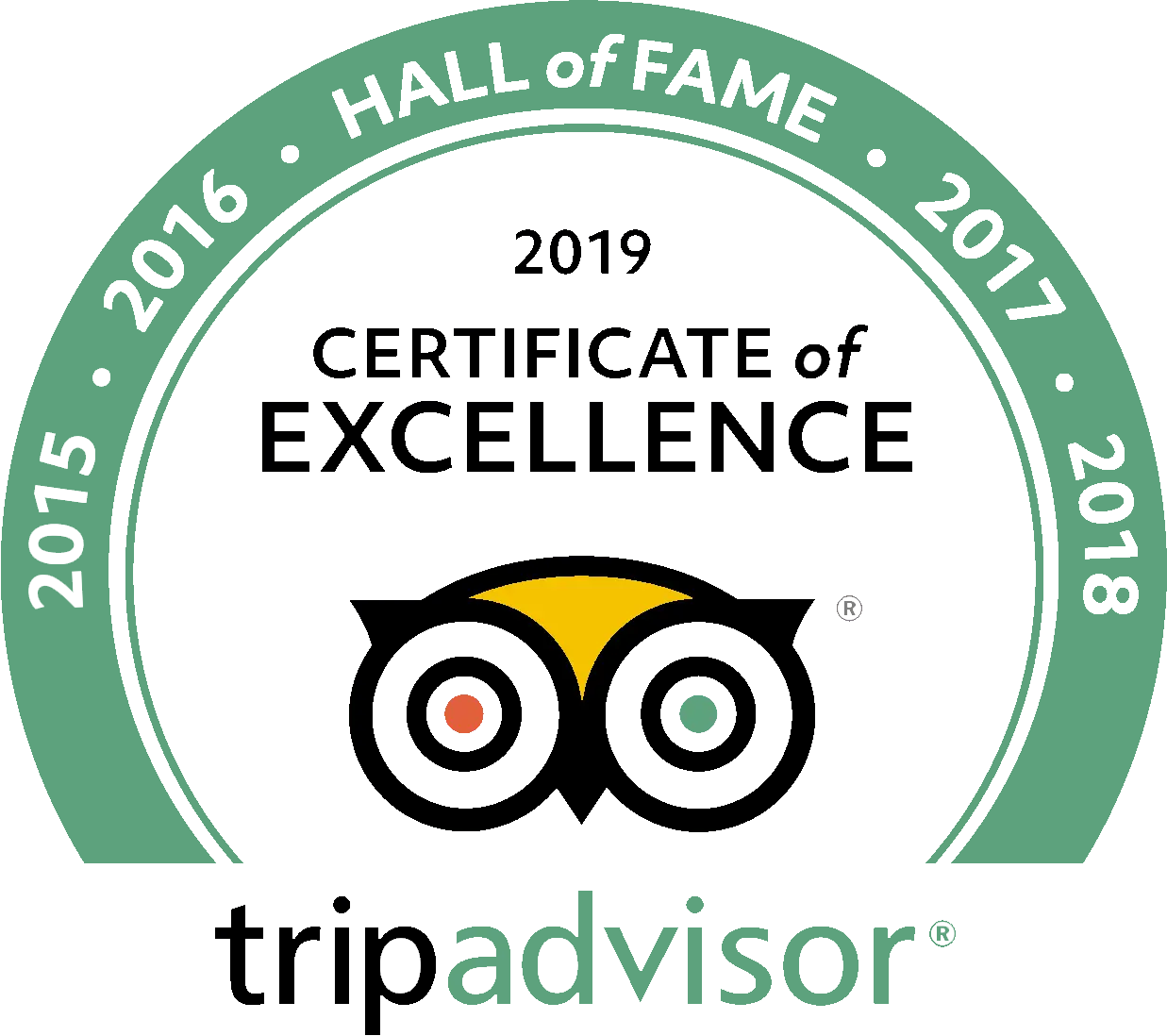 See what people are saying
113 total reviews
Leave a review
4.9/5 (based on 113 reviews)
Fantastic tour guide!
Reviewed by
Christopher Edward Duran
Great experience. Would recommend it to anyone.
Colosseum Underground Night Tour
Reviewed by
Joe Laubinger
The night tour was everything I hoped for and more. Stefano gave us a history lesson on Rome as we walked toward the Colosseum. Then, he handed us off to the Colosseum guide and he was great. He showed passion and enthusiasm. I loved it!
Frequently Asked Questions
What to bring?
Please make sure to bring your passport or government ID! We also recommend comfortable shoes for walking on uneven terrain. Bring sunscreen and a water bottle for hot summer months.
Will there be a guide with me the whole time?
Yes, this is a guided tour, but you will have two guides. The Colosseum management will assign one of their knowledgeable guides to these evening tours and escort you safely through the Underground.
Can my tour be canceled or moved to a different day?
Yes. Colosseum Underground tours are exclusive and require additional effort, but we're experts in this field and have a large staff dedicated to customer success. If we are unable to acquire tickets on your behalf, we will let you know at least 14 days before your tour date in which case we'll add you to a comparable tour or offer a full refund.
Does this tour include Roman Forum tickets?
It doesn't since the Roman Forum will be closed at this time of day (as will Trajan Market). However, you guide will walk you along these historic sites, so you'll still get a great view and lots of interesting stories about their history.
Why do you need my full name and birthday?
The Colosseum management recently changed their rules, which means tickets will be reserved specifically for the actual ticket holder. We'll use your name and birthday to reserve a ticket just for you, so don't forget to bring your passport or ID to the Colosseum to confirm your ticket!
Is the Colosseum tour totally dark or will there be any lights where we walk?
For safety reasons, the Colosseum's lights will be on for the majority of your tour so you can see where you're walking. However, it's possible that the Colosseum will turn off the floodlights during a portion of your tour to show a video. Your guide will alert you before that happens as it is a part of the tour. Otherwise, you will still get to experience the ambiance of the Colosseum at dusk or dark, depending on the time of year.
How much walking does this tour involve?
You'll be walking throughout this 2-hour tour that visits archaeological sites only accessible on foot, and with somewhat uneven terrain. Remember to wear comfortable shoes. If you have concerns about your mobility, you might prefer to take a private Colosseum tour.
Is it always dark during the tour?
The sun sets at different times, but it can stay light until quite late in the summer. This means it might not be fully dark during your Colosseum night tour.
What happens if it rains?
We run our Colosseum tours rain or shine. If rainfall is extremely heavy, the Colosseum management sometimes closes the restricted areas for safety reasons. In this case, we will refund €18 back to each person.
Why can't I book a ticket for a child who is 6 years old or younger?
For safety reasons, children 6 and under are not allowed on night tours of the Colosseum.
What to bring?
Please make sure to bring your passport or government ID! We also recommend comfortable shoes for walking on uneven terrain. Bring sunscreen and a water bottle for hot summer months.
show more frequently asked questions