At about 496 sq miles and home to almost three million people, there's no denying Rome is a big city.  Due to its size and popularity as a travel destination, there's an endless amount of places to see in Rome. As well as taking some of our Rome tours to introduce you to the city's highlights, check out these other ways to immerse yourself in the rhythm of life in Italy's capital city with the best things to do in Rome.
---
Hey, we sell tours too!

While the information we provide here is free, we also sell tours at very reasonable prices. Are you headed to the Eternal City? While you're figuring our where to stay in Rome , make sure you also check out our Rome tours. Don't miss out on the chance to skip the lines at the Colosseum and Vatican, eat the best local food and access the most authentic experiences available.
Best Rome Tours: Guide to Rome's Experiences with Videos + Map
Luxury Spas and Wellness Centers in Rome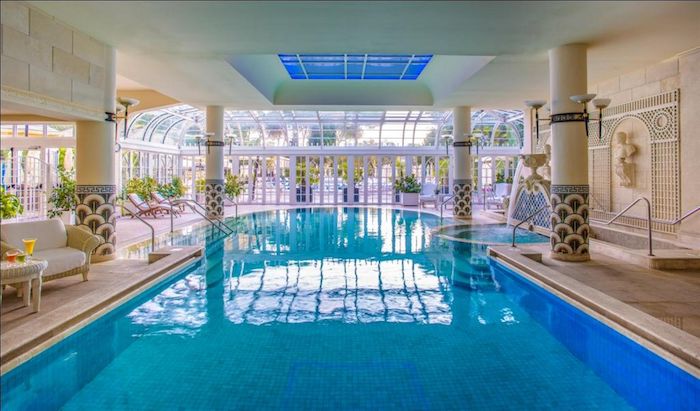 On a pampering Roman holiday or a romantic break? Maybe you didn't know it, but spas were a big part of ancient Roman culture. You can visit the ruins of one of the largest ancient Roman thermal baths in Rome – the Terme di Caracalla (or the Baths of Caracalla). Otherwise, if you've had enough history and really want to treat yourself to a day spa, there are a variety of spas in Rome to choose from!
Treat Yourself! The Five Best Spas and Wellness Centers in Rome
VIP Colosseum Visit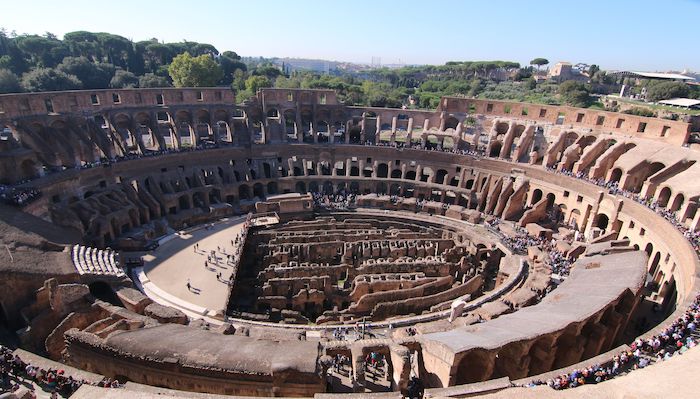 If it's your first trip to Rome, the Colosseum is most likely on your list. But even if it's your second time, you shouldn't turn down a second visit. Especially when you could feel like a Colosseum VIP. There are many ways to visit the Colosseum, but the best Colosseum tours take you behind the scenes. Away from the crowds, you can access restricted areas of the ancient stadium.
The Best Catacombs in Rome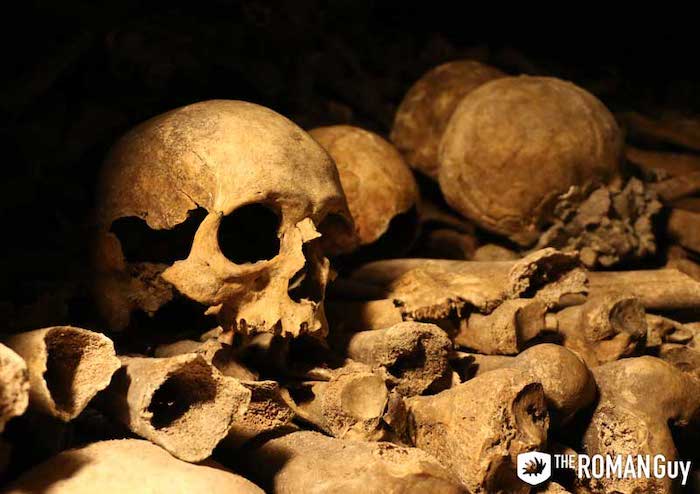 There are also tons of tucked away places in Rome off the beaten path. One of which are the Catacombs of Rome,  a series of underground burial sites in and around the city. So, here's our guide to the best Catacombs of Rome. Read this, and take note so you know which ones to visit.
Vintage Shopping
Shopping in a new and foreign city can be lots of fun. But what's more fun is when you shop vintage. Vintage shopping in Rome gives you a feel for what the style used to be like in Italy's capital city. Then, when you fid that perfect garment, wear a piece of that history. There are many vintage shops in Rome. it's just about knowing where to go!
Visit the Vatican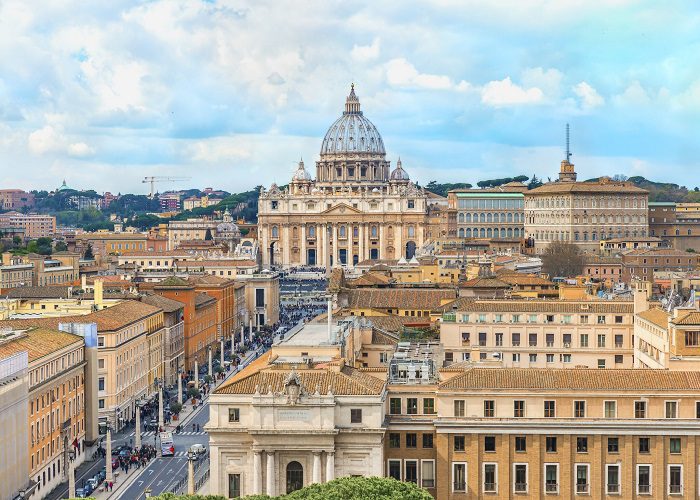 You may not be religious, but Vatican City is still an awe-inspiring place. In addition, some Vatican tours get you inside an hour before the general public is allowed. That means you get to see Michelangelo's Sistine Chapel in peace and quiet. After admiring all the artwork in the Vatican Museums, then visit St. Peter's Basilica. If you've got enough energy left over,  climb the dome for one of the best views in Rome.
Pantheon Visit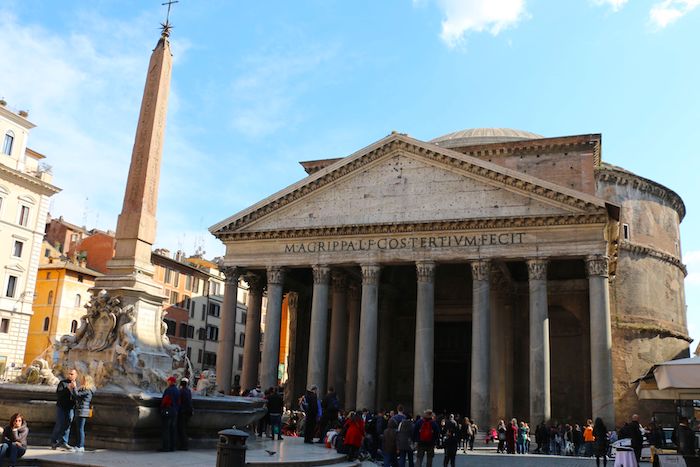 The pantheon is the best preserved building from ancient Rome. If you're figuring out what to do in Rome, the Pantheon is non-negotiable. It has an open oculus in the center of its dome which means, whatever the weather outside, will also be the weather inside. You'll also find the tombs of playboy painter Raphael Sanzio and the first king of Italy, Vittorio Emanuele II.
Parks in Rome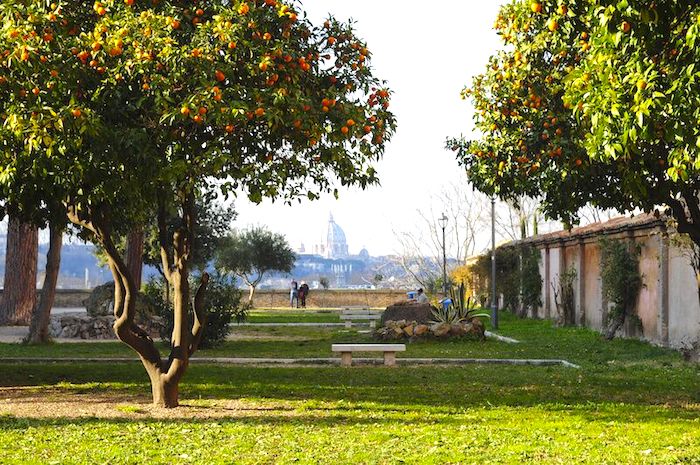 Rome is a much greener city than you may think. There are tons of parks and open spaces dotted around the Eternal City for you to enjoy. Take a picnic, attend summer events or row a boat on a lake in the Villa Borghese gardens. Just open up a map and look at all those green areas! You're never far from a park in Rome.
Visit the Fountains in Rome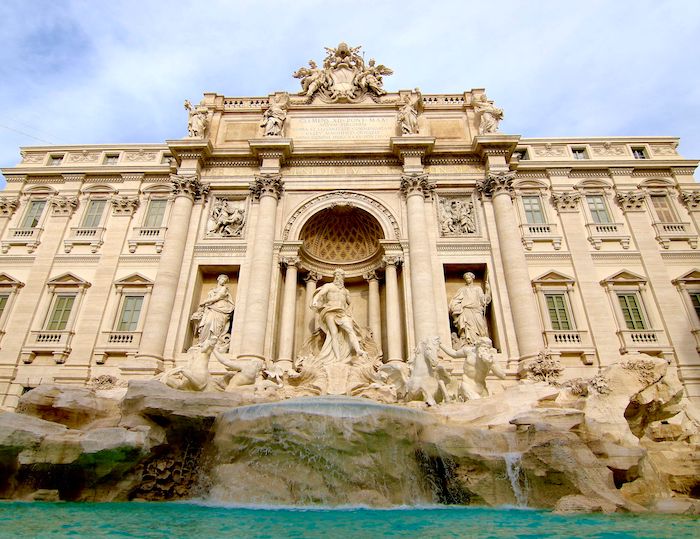 The Trevi fountain, the fountain of the Four Rivers, the Acqua Paola Fountain and even drinking fountains! For what appears to be a very dry city, Rome has many fountains to discover and admire. The best part? They're free! Important: Too many visitors to Rome have found trouble for bathing in Rome's many fountains. To save you from a hefty fine, don't take a dip in them!
Rome with Kids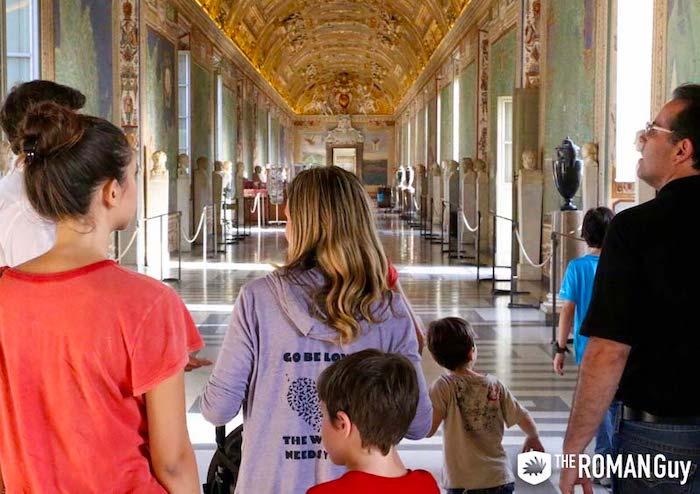 Italy loves families. If there's one stereotype that rings true in Italy, it's the importance of family. That makes places like Rome great family-friendly destinations. The city and its history is educational, the restaurants are accommodating, the parks and piazzas are great for playing. The list can go on. There are many family-friendly activities in Rome, but start with this list.
Budget-Friendly Rome Travel Tips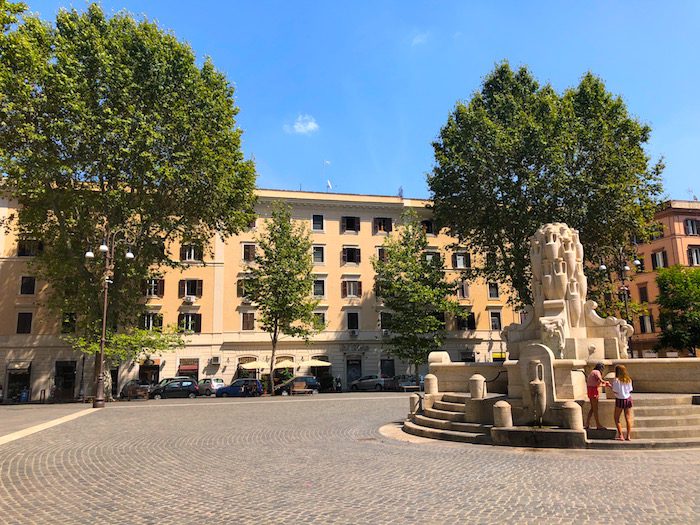 Not everyone has an endless budget on vacation, but that doesn't mean you can have a lot of fun and even feel like a VIP! Rome is not an expensive city to begin with. If you keep it local, it's easy to control your budget. In addition, locals are terrific resources about where to share great tips on cheap eats and other cheap or free activities in the Eternal City.
Rooftop Bars in Rome
There's nothing sexier than a cocktail at a rooftop bar, overlooking Italian rooftops. If you're a "relax and take it in" kind of person, then Rome has many rooftop bars for you to choose from. Each one better than the next.
Rome at Night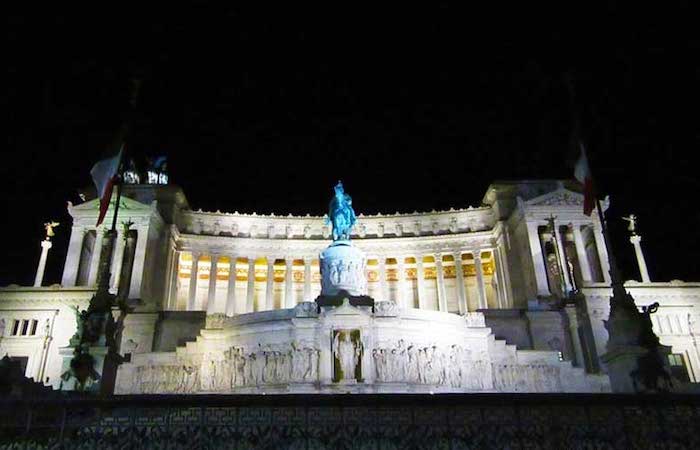 As the sun sets on the Eternal City, a new world opens up. If you thought that the Colosseum or Pantheon looked incredible, wait until you see them bathed in moonlight. As the business of the day draws to a close, nightlife in Rome blossoms.
The streets take on a new vibe, as Romans shake off the responsibilities of the day and socialize. Rome is chock full of culture and history– night-time is no exception. Check out some our favorite ways to spend a night in Rome below.
Rome in Winter

Not all of Rome's activities are suitable year round. It would be hard to imagine sitting on a  rowboat in a park in winter time. Nevertheless, Rome is not just a summer city. When winter comes around, take advantage of the best local Rome events like film festivals and the lack of crowds at all the places you want to see most. And, if you happen to be visiting in November, be sure to celebrate Thanksgiving in Rome the right way, with tons of food and drinks!
Day Trip from Rome
Feeling a need to escape the city? You're in luck! Rome is situated in the region of Lazio and is well connected to many small towns, beaches and even other regions. You know the old saying – "all roads lead to Rome". Well they lead out of Rome too. You can stay close to home with a short journey day trip to Rome's wine country, or go further afield. You can also go to Florence in a day trip from Rome! Check out some of our favorite day trips from Rome.
---
I Want More Italy!