Today, it is easier than ever before to have your phone up and running when you land in Europe. Here is our guide for how to get a SIM card in Italy.
---
How to Use Your Phone in Italy
Option 1: Use Your Own Phone with your US Network
Up until a few years ago, it was either impossible or incredibly expensive to use your phone in Italy without getting an Italian SIM Card. Roaming charges could turn into hundreds of dollars and the service would be shaky at best.
Now the four major cell phone providers have partnered with Italian companies to help American phones work abroad much more easily. If you are planning to be in Italy for 2 weeks or less, it might be worth using your existing phone plan. However, using an Italian SIM card isn't overly expensive if needed. Below is the breakdown by provider for how to use your phone in Italy.
Verizon and AT&T: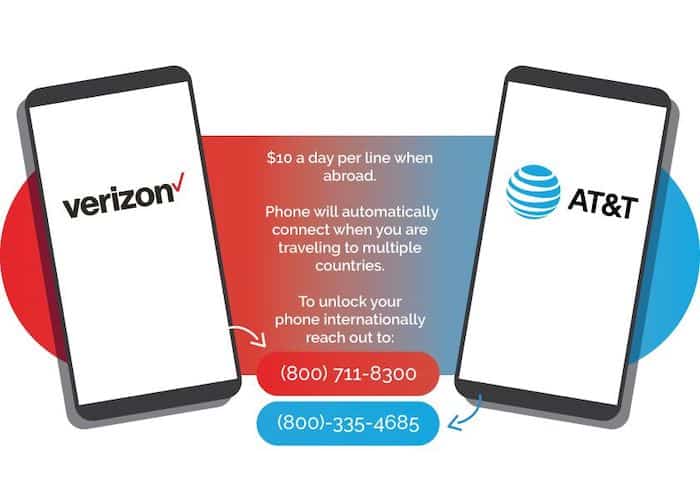 Verizon and AT&T allow you to use your phone abroad for $10 a day per line if you set up their specific travel passes.
This option is ideal as it works for most countries in Europe. If you are traveling to multiple countries, your phone will automatically connect.
Verizon has an option to pay a flat fee for a month of international service. Speeds and data limits are often lower than their travel pass, so be sure to speak with a representative to determine the best option for you.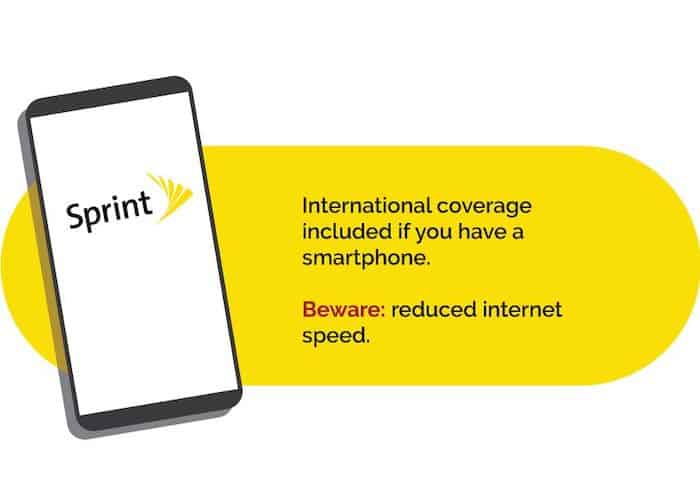 Sprint:
Most Sprint plans include international coverage if you have a smartphone. Beware though, that Sprint abroad does have reduced internet speed. You can check their current rates here, which start at $5 per day or $25 per week.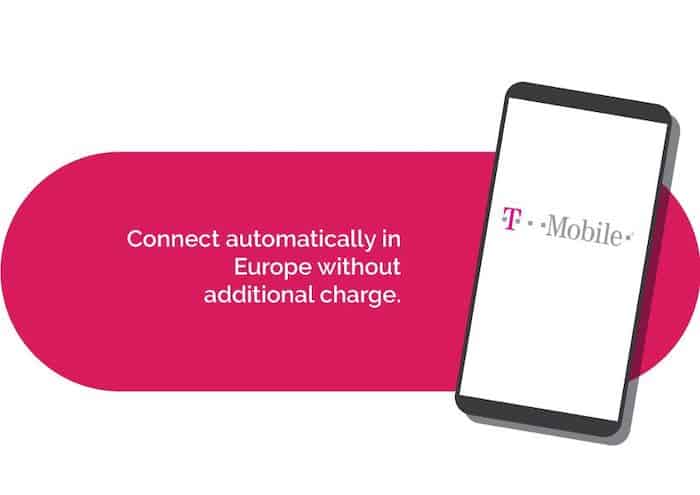 T-Mobile:
Of the four main carriers, T-Mobile is a multinational company based in Germany. The main perk of this is that with T-Mobile, your phone will connect automatically in Europe.
T-Mobile currently offers several international packages for their customers, ranging from $5 per day or $50 for 30 days.
Popular Rome Tours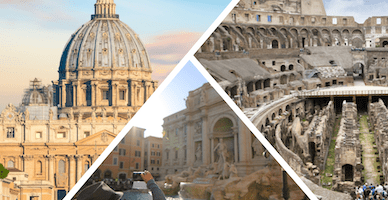 Best Selling Tour
Rome in a Day Tour with Colosseum and Vatican Museums

The best way to get your bearings all in one day. Visit the Sistine Chapel, Colosseum, Trevi Fountain, and more with a licensed and fun English-speaking tour guide. They'll add tons of insights and make the entire experience so much more memorable. Also, you'll get a feel for the city so it's great on one of your first days in the city. All admissions and transport included although there will be a lot of walking.





See Prices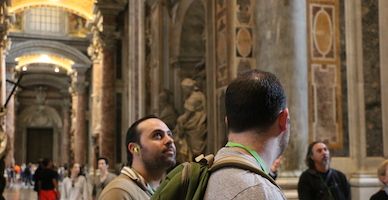 Best Price!
Skip the Line Vatican Tour with Sistine Chapel & St. Peter's Basilica
One of our most popular Vatican tours since it is such an amazing value. Skip the line to get inside with a super-knowledgeable English-speaking guide that will bring the museum to life. Stories of the artists, popes, conspiracy, love, and of course tragedy! Admissions included.





See Prices
Not ready to book a tour? Check out our Rome Guide for more info.
Option 2: Get an Italy SIM Card
Many phones today are sold unlocked. If it's still locked, the phone will only work with a SIM card from your service provider. By law, all US providers must unlock a phone if the customer requests it, so be sure to do this before you leave the country.
You'll also need to make sure your smartphone is compatible with GSM (Global System for Mobile) service in order to work overseas. If your phone was made before 2015, check with your carrier to make sure that your phone is compatible and unlocked..
Choosing the Right Plan
The following providers are most popular in Italy, especially with pay-as-you-go sim deals: Vodafone, TIM, and Iliad. You'll be able to find all of these shops in any big city such as Rome, Milan, Venice, Florence, etc. What's important to note is that you will need to bring a form of ID with you, preferably a passport, when buying a local SIM in Italy.
Our favorite provider for SIM cards is TIM. They are easy to work with and you can usually find someone in their stores that speaks English and is willing to help.
TIM offers a wide range of deals too, which means they have something for everyone. You can find their stores in any major city in Italy and can even buy their SIM cards online! We recommend going to an actual store in the city as you'll pay higher rates in any airport or train station.
Topping Up
Once you've purchased your pay-as-you-go SIM, you can top it up on the go. Topping up your SIM card essentially means adding more data after you have used it up.
You can do this by downloading the provider's app, or going to one of their stores and doing it in person. Topping up can cost as little as €10 or €50 depending on how much data, minutes, and messaging you need.
If you are visiting for up to two weeks, we recommend using your American plan abroad. If you are staying more than a couple weeks, the SIM Card could save you a lot of money.
SIM Cards for Europe
If you're traveling to more countries than just Italy, then TIM is a great option for a SIM card since they offer free roaming in Europe. However, there's another company called Orange that can mail you a SIM card before you even leave home.
They offer service in most European countries too. Their rates are a little higher than most in-country providers, but if you're looking for convenience before you leave home, you might like using Orange.