Christmas is a special occasion no matter where you celebrate it. Italy is a land built around religion, family values, tradition, and delicious food. It's fair to say that you won't have experienced the true spirit of Christmas until you've experienced a traditional Christmas in Italy! From giving you the lowdown on the Italian festive traditions to highlighting the top things to do over the festive period, this guide to Christmas in Italy will enhance your winter vacation.
---
Pro Tip: Planning what to do on your trip to Italy? Bookmark this post in your browser so you can easily find it when you're here. See our guide to Rome or Florence for more planning resources, and our top tours in Rome, Florence, and Venice for a memorable trip.
Celebrating Christmas in Rome
Christmas is an enchanting time to visit the Eternal City when it's all lit up for the holidays. It may not be your typical American way of celebrating, but all the events, parades, fun family activities, Christmas markets, and traditional foods will surely bring out your festive spirit!
Discover Italian Christmas Traditions
Christmas in Italy is not just a one day celebration. Italian festivities take place over a two-week period from 24 December to 6 January. Even if you're not visiting Italy during this time, you'll still get a chance to experience the Italian traditions.
You won't see the flashing light of Rudolf's red nose light up front yards or a Santa Claus on every corner. Instead, expect to enjoy local Christmas markets, choir concerts, religious ceremonies, and more traditional decorations.
Christmas Time in Italy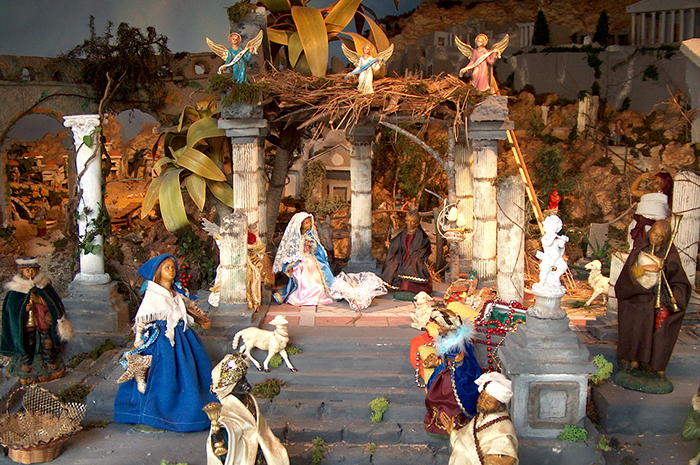 From late November through to mid-January, you'll struggle to walk 100 yards without coming across a presepe (or nativity scene). Nativities have been a long-standing tradition during Christmas in Italy, with St. Francis of Assisi starting the tradition in 1223.
From displays in churches and piazzas to St. Peter's Square in Vatican City, the nativity is a big sign that Christmas celebrations in Italy have started. If you pay close attention to these scenes, you'll notice the tradition of not displaying the baby Jesus until Christmas Eve night. So, what are the big dates to keep in mind during your Christmas vacation to Italy?
Popular Vatican Tours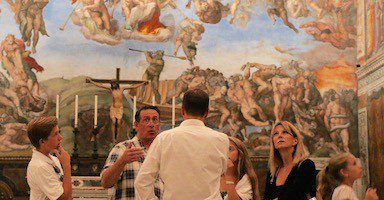 Best Selling Tour
Privileged Entrance Vatican Tour with Sistine Chapel
This our most popular and longest-running Vatican tour to date. It enters the Vatican Museums an hour before the general public and visits the Sistine Chapel before heading to St. Peter's Basilica. Our English-speaking guides will amaze you with how they bring the museums to life!





See Prices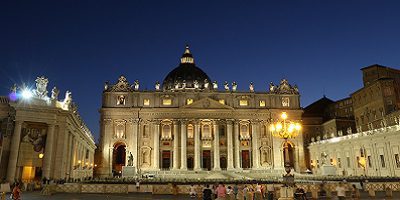 Exclusive Value
Vatican Night Tour with Sistine Chapel
You've heard about the crowds at the Vatican, but did you know that the museums are almost empty in the evening? This night tour of the Vatican is perfect for those who prefer to explore Rome later at night. You'll have 2 hours of a guided tour to key areas in the Vatican, plus the Sistine Chapel. And you're welcome to stay on your own until the museums close at 10 pm!





See Prices
Not ready to book a tour? Find out if a Vatican tour is worth it.
Feast of the Immaculate Conception, or "Immacolata"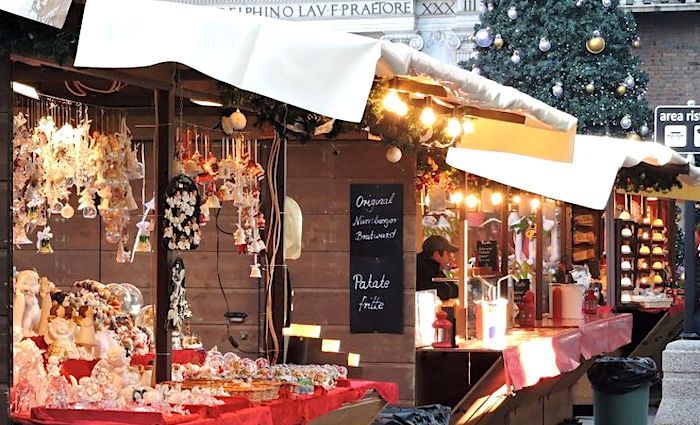 It all kicks off on December 8th with the celebration of the Immaculate Conception. This day is celebrated with special masses, parades, music, and feasts. The day marks the celebration of when God blessed Mary with a life free from sin.
Banks are closed, but many shops remain open, so there is plenty of time for shopping in between the day's activities. In Rome, many people make their way to the Spanish Steps to attend a ceremony led by the Pope as he pays homage to Virgin Mary. On this day, most Christmas Markets in Italy open up their doors.
What To Do on Christmas Eve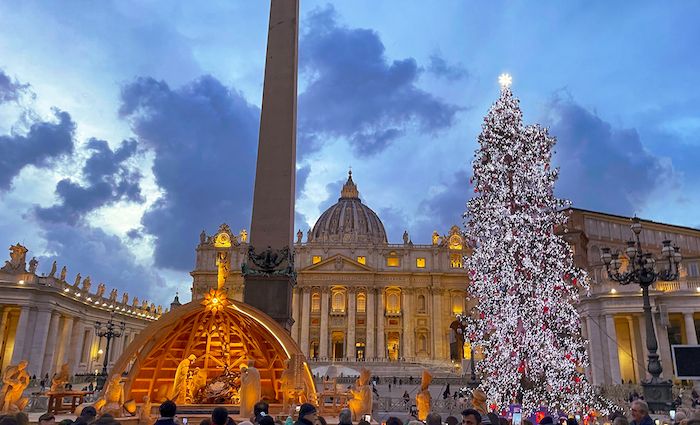 December 24th is a national holiday in Italy. All shops are closed and public transport is pretty much non-existent. Families usually come together for a special dinner before making their way to evening or midnight mass.
The meal traditionally consists of fish courses and panettone for dessert. Many who live in Rome will visit St Peter's square at the Vatican where, if they are lucky, they can attend the Pope's Christmas mass in St Peter's Basilica. As an alternative, they can watch the mass from the square as it is broadcast to the worshipers outside the church.
What To Do on Christmas Day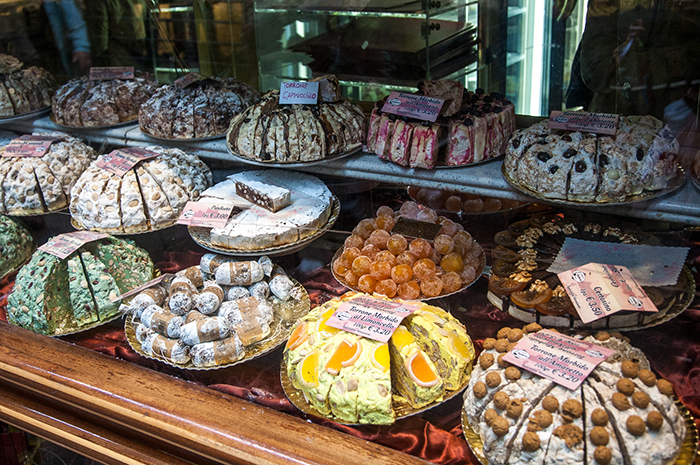 If you thought Christmas Eve was a feast, just wait until you've experienced an Italian Christmas dinner. You'll have food coming out of your ears! The main event of Christmas day is always the same—eating everything in sight!
Different regions prepare and serve different foods, all traditional to their locality. In Tuscany, you can enjoy liver paté crostini to start, whereas in Sicily you can look forward to roasted peppers and anchovies.
If you wish to prepare your own Italian-style Christmas dinner, take a look at some of our favorite recipes on our Traditional Italian Christmas Food.
Families also attend mass on Christmas day and, in the evenings, they often go to the cinema together. Young adults will meet with their friends at a local bar to toast Christmas together. Yes, many bars are open on Christmas evening!
Not ready to book a tour? Check out our best Florence tours to take and why.
What Is the Epiphany?

Although Italians exchange gifts on Christmas Day, more gifts are exchanged on the day of the Epiphany, 6 January. It's a national holiday celebrating the arrival of the three wise men at the crib-side of baby Jesus who brought gifts. 
This day is the one most children look forward to! Traditional celebrations across Italy revolve around the tale of "La Befana", a figure similar to Babushka. The tale has it that an old woman rides her broom on the night of 5 January in search of baby Jesus. In the hope of finding him, she fills the stockings of every child with sweets!