While it's fun to visit Rome during summer, Rome in winter is an experience you shouldn't miss. So, while you're exploring the city, here are some things to do in Rome in winter to make the most out of your trip.
---
1. Visit the Vatican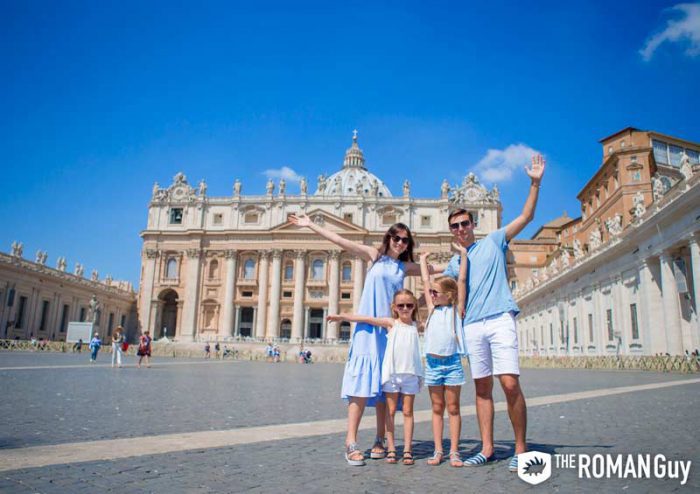 When you visit Rome, visiting the Vatican is a must. If you choose to do it in the winter, you're in luck. Why? Well, in visiting the Vatican in winter means the crowds are greatly reduced.
However, keep in mind that between Christmas and January 6th is the most crowded. If you want an expert to show you around as well as skipping the lines, check out our best Vatican Tours.
2. Drink Red Wine in an Enoteca
Think about ancient Rome and the parties that Romans had – imagine those big jars of wine. So, if you want a taste of the red wine they had back in the days, head to an Enoteca. What exactly is this? A wine shop where you can taste wine at a reasonable price. If you like a type of wine, buy a bottle and relive the experience at home.
3. Visit the Indoor Market in Testaccio
If you want to have an authentic Roman experience, check out the indoor market in Testaccio. A change from the glitzy touristy areas of Rome in winter, this is the place to taste local specialties and eat like the Romans do.
4. Go to the Opera
If you are looking for an authentic entertainment experience, then the opera is the place to go. Most opera performances are in Latin, and we all know where Latin originated (Rome). Book the tickets in advance – they sell out fast in winter!
5. Eat Artichokes and Seasonal Cuisine
Italians are famous for their delicious cuisine. You've probably eaten pizza or pasta in the last month at least once. If you happen to be in Rome during winter, try out some artichokes in the local Christmas market. In addition, try out some some panettone (thank us later).
6. Hit the Shops for Winter Sales
Winter is the season for gifts. And of course, Italy is most known for its fashion. Even though Milan is one of the fashion capitals of the world, Rome also has a great sense of fashion. Reward yourself with something pretty – you deserve it.
---
I Want More Italy!