Sorrento Small Group Walking Food Tour
Taste your way through the streets of Sorrento and take in the city's highlights
Travel Flexibly
·
2.50h
·
Amalfi Coast, Italy
Do you want to do more than just see the sights of Sorrento? This tour lets you taste the most iconic specialties, too! Join your guide for a small-group tour that awakens all of your senses, including your taste buds. Starting with the buzzing Piazza Tasso, you'll see all of the top sights, including scenic churches, while enjoying delicious samples from Sorrento's culinary hot spots along the way.
Amazing Sorrento​
Tastes of Sorrento
Local Street Food Delights
Valley of the Mills
San Francesco Cloisters
The symbol of Sorrento
Views from Villa Comunale
Sant'Antonino Church ​
Cuoppo tasting
Marina Grande
You'll meet your licensed, local guide in Piazza Tasso. Once your small group has gathered, the tour will begin with a wander through Piazza Tasso. As you sample a famous Sorrento IGP lemon and watch locals go about their day, you'll learn why this charming resort town has been a regular stop for tourists for centuries. Snap pictures of the Romanesque Basilica Sant'Antonino, and admire spectacular hilltop views of the sprawling coastline, including Valley of the Mills, a stone mill dating back to the 13th century. You'll then walk along the main thoroughfare, Corso Italia, and sample a traditional meat and cheese tagliere. Escape the crowds as you head to the Cloister of St. Frances, admiring the vine-covered walls and the various architectural styles of this century-spanning monastery. Stopping in front of the grand Villa Comunale, you'll capture commanding views of the famous volcano, Mount Vesuvius. Your last stop is Marina Grande, a small fishing village known for its spectacular seafood. Admire the pastel-colored houses that line the shore, made famous in several classic movies starring Sophia Loren, while you snack on a crunchy, fried "cuoppo" of fresh prawns and calamari. After the Marina, your guide will accompany you back to the starting point in Piazza Tasso.
Your 2.5-hour food and walking tour includes:
A walking tour of the highlights of Sorrento

Street Foods tasting

Visit Piazza Tasso

Tour of Basilica Sant'Antonino

Outside views of the Cloister of St. Frances

Panoramic Views of Valley of the Mills and Marina Grande

Group of 20 or fewer

Expert English-speaking guide
Piazza Tasso
The beating heart of downtown Sorrento, Piazza Tasso is a bustling square full of shops, restaurants, and locals going about their day. Named after the Sorrentine poet, Torquato Tasso, you'll find plenty to capture the eye. In addition to a towering statue dedicated to the famous poet, you'll also see the baroque Santuario della Madonna del Carmine and the beautiful Palazzo Correale, an 18th-century palace with an intricately tiled Gothic Catalan facade. The breathtaking views from this hilltop Piazza over the sprawling coastline do notdisappoint!
Basilica Sant'Antonino
The humble facade of the Basilica Sant'Antonino makes entering the church all the more intriguing. Dark-toned paintings depict scenes from medieval times, reminding you that below your feet lies a crypt containing the bones of Sorrento's patron saint and the church's namesake. You'll admire the gold-wrapped ceiling and hear about the miracles of Sant'Antonino, including how he's rumored to have saved a child from the belly of a whale.
Please note that when entering sacred places such as churches and cathedrals, local customs must be respected. This means covering knees and shoulders for men and women and being respectful of noise if church services are taking place.
Cloister of Saint Francis
An exterior viewing of this ancient monastery will immediately bring you feelings of tranquility. The 14th-century architectural marvel, built on top of another 7th-century monastery, boasts expertly crafted columns that mix styles, but uniquely share the highest levels of craftsmanship relative to their eras.
Corso Italia
Life and commerce are always going strong along Sorrento's busiest commercial street. Soak up the energy and the aromas as you pass by busy bars and restaurants, and window shop some of Italy's finest brands. Parts of the street are pedestrianized, making it more comfortable to lose yourself in the scene.
Marina Grande
Descend the stone staircase toward the bustling cafes that fill the Sorrento coastline. This scenic marina is lined with pastel-colored houses, creating a quintessentially coastal Italian backdrop. Enjoy the rustic fishing village vibe as you sample local seafood and sink your bare feet into the volcanic beach sand.
Il Vallone dei Mulini
This deep valley was formed with the help of a volcanic explosion that occurred over 35,000 years ago. Tucked inside, you'll find the remains of a 13th-century flour mill, strategically straddling the stream, covered in thick vines and moss. The mill was abandoned in the 1940s and is currently being restored.
What you get with this tour
Cloister of San Francesco
Panoramic views of Valley of the Mills and Marina Grande
Traditional Sorrentini street foods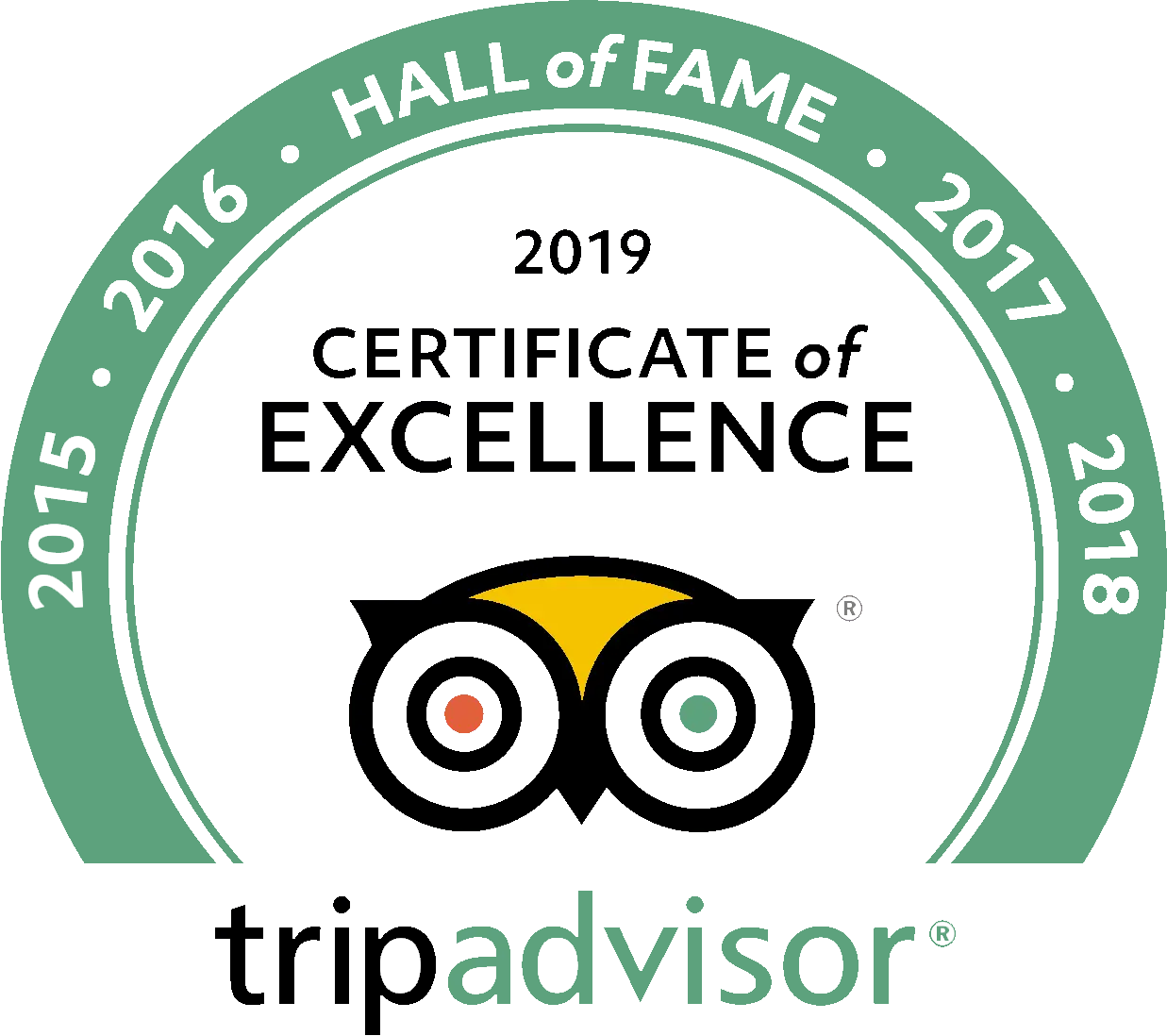 See what people are saying
0 total reviews
Leave a review
0.0/5 (based on 0 reviews)
Frequently Asked Questions
What to bring?
Wear comfortable shoes and don't forget to bring along a bottle of water.
What to bring?
Wear comfortable shoes and don't forget to bring along a bottle of water.
Is this tour run by The Tour Guy?
No, this tour is operated by one of our trusted and vetted partners in Sorrento.
What if I have concerns about my mobility on this tour?
This tour requires the ability to walk up to 2.50 hours, often up and down stairs and along cobblestone streets.This tour is not accessible via wheelchair.
What happens if it rains?
We run our Sorrento tours rain or shine.
Is there any chance my tour might be canceled?
On the rare occasions the tour is canceled, we'll inform you as soon as possible. We will work with you to reschedule your tour when possible or provide a full refund.
Is there a dress code to enter the religious sites on this tour?
We ask both men and women to cover their knees and shoulders in the event that time permits entering churches. It's smart to bring an extra layer, like a scarf or shawl, just in case, even on warm days. Otherwise, you could be refused entry.
How comprehensive are the site-seeing portions of this tour?
In the spirit of seeing as much of Sorrento as possible, this 2.50-hour tour covers a lot of ground at a brisk pace. There will be time to enter the Basilica Sant'Antonino, but most sites are abbreviated stops. For more in-depth tours, check out this Private Pompeii & Mt. Vesuvius Day Trip from the Amalfi Coast. With this food and walking tour, you'll get to experience all of the most important visual elements of these impressive attractions, from above and groundlevel.
Is food included in the price of the tour?
Absolutely! Portions are snack-sized so you'll be able to try a little bit of everything. For meal recommendations after your tour, your local guide is sure to point you in the right direction!
Can I bring my kids and do I have to pay for them?
Kids are welcome on this tour. Kids under 3 years old are free, and there is a reduced fee for kids under 11 years of age.
Can I bring my kids and do I have to pay for them?
Kids are welcome on this tour. Kids under 3 years old are free, and there is a reduced fee for kids under 11 years of age.
Why do I have to pay for my child who's under 11 years old?
Because they will still enjoy food tastings.
show more frequently asked questions