When visiting Vatican City, there are two lines you always have to look out for: the line for the Vatican Museums and the line to enter St. Peter's Basilica. The Vatican Museums are home to 54 different galleries, housing some of the most precious artwork in the world. As the largest church in the world, many art historians consider La Pietà, or "The Pity," one of the most famous sculptures in the world. In this guide, find out essentially why La Pietà is famous.
---
What, Where, When and Who?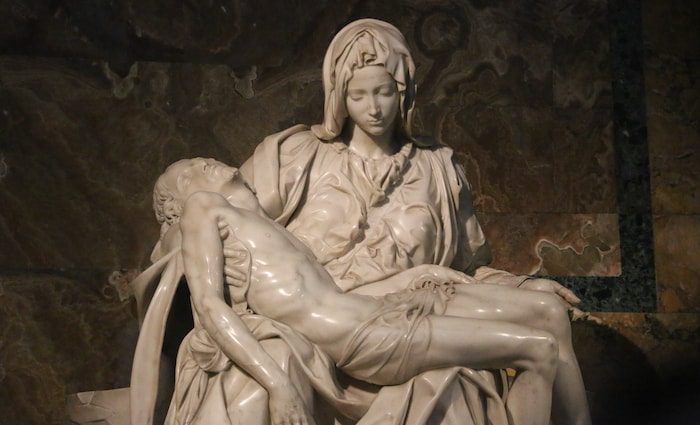 What is La Pieta?
La Pieta is an amazing characterization of Mary holding Jesus, deceased, after being taken down from the crucifix. The group is made from a large block of Carrara marble and completed within a year. It is considered one of Michelangelo's many masterpieces.
The word "La Pieta" translates as "The Pity" into English but exact words are not always used the same between languages. For example, I have never heard any use the word "pieta" in place of the word pity as in "Such a pieta that things ended that way."
It more so talks about the sadness surrounding the scene of Mary, mother of Jesus, holding her deceased son. Religious or not, the concept of that happening is so very sad which is the theme of the sculpture. In my humble opinion, Michelangelo was attempting to humanize the otherwise "divine" figures.
Where, when, & who?
A French cardinal named Jean de Bilheres commissioned Michelangelo to create a sculpture to go into a side chapel of St. Peter's Basilica in 1497.
The iconic Renaissance artist Michelangelo sculpted La Pietà at the very end of the 15th century. You may remember Michelangelo as your favorite Teenage Mutant Ninja Turtle, or the classic artist who sculpted the David and painted the Sistine Chapel.
Why is La Pietà so famous?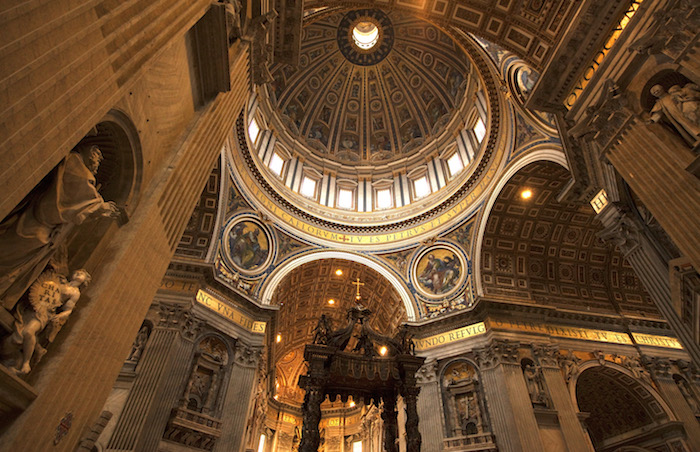 Well, for starters, really anything constructed from the hands of Michelangelo is royalty in the art world. Art historians admire his incredible ability to envision something shockingly elaborate out of a blank wall or a rigid piece of stone.
Additionally, La Pietà is known for its pyramidal structure, with Mary's head serving at the vortex of the shape. Though extremely out of proportion, the shape of La Pietà has been vastly lauded for its uniqueness and holiness.
Aside from the artist's fame and the sculpture's disproportion, La Pietà was involved in a breaking news scandal that contributed to the work's fame. In 1972, a man named Laszlo Toth attacked the famous structure with a hammer after jumping over a rail inside of the Basilica. He smashed the sculpture repeatedly while yelling "I am Jesus Christ." He severed the Madonna's entire left arm and left blows to her entire body. This attack on such a renowned work of art led to one of the most difficult art restorations to date. The restored work of art now sits behind a large bullet-proof glass shield.
Popular Vatican Tours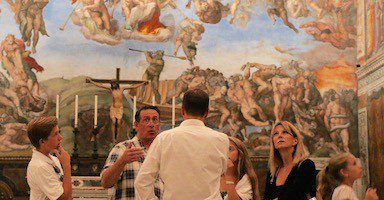 Best Selling Tour
Privileged Entrance Vatican Tour with Sistine Chapel
This our most popular and longest-running Vatican tour to date. It enters the Vatican City & Museums an hour before the public opening and visits the Sistine Chapel as it opens. Admissions are included and our English-speaking guides do a wonderful job bringing the museums to life!





See Prices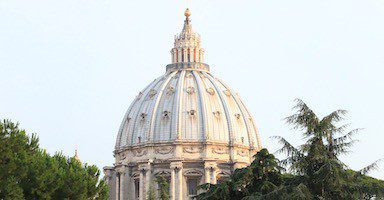 Top Rated Tour
Ultimate St. Peter's Basilica Dome Climb Tour with Papal Tombs
Get the most out of your visit to St. Peter's Basilica by joining a guided tour up to the top of the tallest dome in the world! Our tour includes all admissions including an elevator to the highest possible point and an English-speaking guide.





See Prices
La Pietà Facts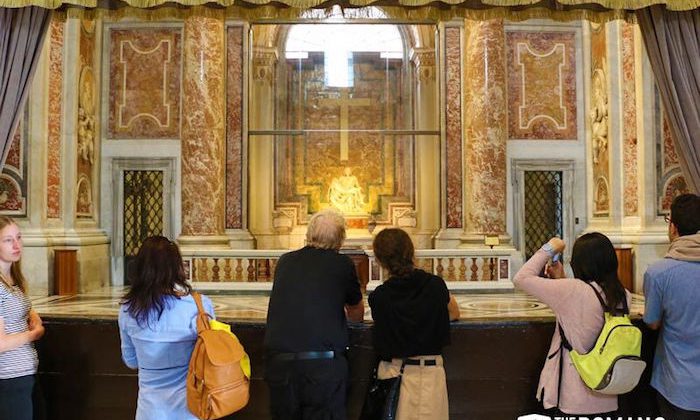 A Unique Work by Michelangelo
This is the only work of art that Michelangelo ever signed. Though Michelangelo is credited for tons of remarkable artworks, this is the only one that bears his signature. You can find the engraving on Mary's chest.
La Pietà traveled Overseas
What do the Ferris Wheel, Statue of Liberty and La Pietà have in common? They were all presented at a World's Fair during one year or another. La Pieta was shipped to New York in 1964 encased in 4,900 pounds of plexiglass.
Commissioned for a Cardinal's Own Funeral
Imagine paying thousands of dollars for a sculpture to appear at your funeral. That's exactly how and why this sculpture was created. French cardinal Jean de Bilheres wanted something remarkable for people to look at during his final resting ceremony.
Virgin Mary's Stubborn Eyelid
After the 1972 attack on La Pietà, the most difficult part to repair on the entire structure was Mary's eyelid. It took over 20 tries to get it to look remotely presentable to the public eye, no pun intended.
Popular Rome Tours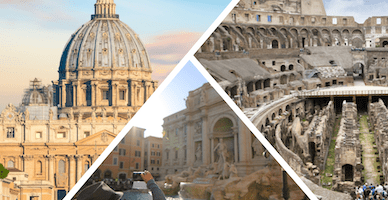 Best-Selling Tour
Rome in a Day Tour with Colosseum and Vatican Museums

Our "in a day" tour is best way to get your bearings all in one day. Visit the Sistine Chapel, Colosseum, Trevi Fountain, and more with a licensed, fun English-speaking tour guide. They'll add tons of insights and make the entire experience so much more memorable. Also, you'll get a feel for the city, so it's a great option on one of your first days in Rome. Bring your walking shoes and water bottle!





See Prices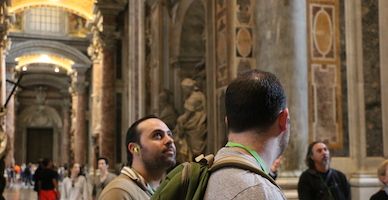 Best Price!
Skip the Line Vatican Tour with Sistine Chapel
One of our most popular Vatican tours since it is such an amazing value. Skip the line to get inside with a super-knowledgeable, English-speaking guide who will bring the museum to life with stories of the artists, popes, conspiracy, love, and even tragedy! This tour has start times throughout the day so you can choose when to visit based on your schedule!





See Prices
Hey, we sell tours too!
While the information we provide here is free, we also sell tours at very reasonable prices. Many people consider a trip to Vatican City the tip of a lifetime, and for good reason. On your Roman getaway, don't waste any of your precious time and check out one of our Skip the Line Vatican tours. One of the best ways to see the Vatican without the crowds is with our VIP Vatican Gold Tour, which allows you to enter the Vatican Museums a full hour and a half before the general public.
---
I Want More Italy!