Use code SAVE5 when you buy 2 or more tours to save 5%
Free 24hr cancellation on small group tours!
Learn More
Private Rome in a Day Tour with Colosseum & Vatican Museums
The Best of Rome with a Private Guide
If you only have a short amount of time to explore the Eternal City, take our private Rome in a Day Tour. Visit the Vatican, Colosseum, Trevi Fountain, Piazza Navona and more. Includes luxury transportation and a personal English-speaking guide.
Tour Details
Vatican Museums
Gallery of the Candelabra
Gallery of the Tapestries
Sistine Chapel
Michelangelo's Masterpieces
St. Peter's Basilica
La Pietà by Michelangelo
Baldacchino by Bernini
Pantheon
Piazza Navona
Largo Argentina
Trevi Fountain
Spanish Steps
Colosseum
Gladiators, Emperors and Spectators
Arch of Constantine
Arch of Titus
Rome's Eternal Flame
Basilica of Antoninus and Faustina
Julius Caesar's Temple
Senate House
At The Roman Guy, we believe in maximizing your limited time on vacation in Italy. Even if you don't have a month to spend in Rome, you want to hit all the best Rome bucket list destinations. This tour is the best way to see Rome in a day and visit all the major sightseeing destinations. This 7-hour full-day tour includes:
- Personal English-speaking guide and driver
- Comfortable, air-conditioned luxury transportation
- Vatican Museums and Sistine Chapel Tour
- Colosseum Tour
- Trevi Fountain, Spanish Steps and Piazza Navona
Please note: the order of the itinerary may change, depending on time of year, site openings and ticket availability.
Luxury Transportation Around Rome (Drop-Off Included)
To make this private tour in Rome even better, we drive you around Rome sightseeing you off in a luxury climate-controlled vehicle. While pick-up at your hotel is not included in the price of the tour, we can arrange a private transfer in the morning for an additional fee. Otherwise, meet your guide at the designated meeting spot (Caffè Vaticano on Viale Vaticano, 100). Then, after your Rome driving tour, we drop you off at your hotel in the city center of Rome. Not sure if you're staying central? Contact our Travel Experts by email or online chat to be sure.
Guided Vatican Museums Tour
Kick off your private Rome in a Day tour with the Vatican Museums and Sistine Chapel. Skip the regular ticket line with your private guide. As an accredited tour operator, we do not have to wait in the ticket line, we get in right after security check (during the busier months there may be a longer-than-usual line at security). Once inside, visit the Gallery of the Candelabra, Gallery of the Tapestries and our personal favorite, the Gallery of the Maps.
Experience Michelangelo's Sistine Chapel
Since the Sistine Chapel is located inside the Vatican Museums, it's included in your Vatican tour tickets. Experience Michelangelo's masterpiece the way it was meant to be, in person. Photos and video don't do his work justice; only when you enter the Sistine Chapel, is it clear how high the ceiling is and how many frescos there are. The Sistine Chapel is a place of worship, so speaking inside is prohibited. We provide you with a map/handout for reference before entering the chapel, while your guide explains the significance of Michelangelo's artwork. Use the map when you are inside for orientation.
To enter the Sistine Chapel, both men and women must cover their knees and shoulders. Otherwise, you may be refused entry to this portion of your Vatican tour. We understand the summers in Rome are hot - a great alternative is to bring a shawl/scarf/sweater with you. That way, you can cover your knees and shoulders when necessary.
The Palatial St. Peter's Basilica
Except on Wednesdays
St. Peter's Basilica is a monumental, ornate church filled with works by some of the most celebrated artists in history. Enter through a special door for those accompanied by guides, and go straight inside the palatial Renaissance church. Once inside, admire the Baldacchino, La Pieta, the statue of St. Peter and much more.St. Peter's holds the rank of Major Basilica, only four exist in the world and all four are located in Rome! If you want to experience the others, join us on our Basilicas of Rome Private Driving Tour.
After your first dose of culture, chances are, you'll have worked up quite an appetite. We break for lunch so you can sample some typical Roman delicacies and high-quality Italian vino. While lunch isn't included in the price of the tour, we're happy to suggest some of our favorite places.
Private Rome City Tour
Rome is full of historically significant buildings, impressive works of art, fountains and hilltops with panoramic views. It often takes people two or three visits to check off the 'must-see' sites in Rome, but with your personal guide and a driver, it's not hard to do in one day. For this portion of the tour, visit Piazza Navona, the Pantheon, Largo Argentina, Trevi Fountain and the Spanish Steps. In addition to these famous places, see several hidden gems along the way.
Skip the Line Private Colosseum Tour
After a refreshing gelato at our favorite artisanal gelato shop in Rome (gelato is not included in price of the tour), we drive you directly to Rome's most iconic site, the Colosseum. This must-see attraction in Rome was used for gladiator fights, mock sea battles, animal hunts and fights, drama shows and even public executions. Witness the incredible history of this 2,000-year-old structure up close on a private skip the line Colosseum tour.
If there is time after your visit to the Colosseum, take a guided tour of the Roman Forum. The ruins here are what remains of ancient Rome's downtown. Visit some of the most famous Roman Forum buildings, including the Temple of Julius Caesar, Arch of Titus, the Temple of Vesta and the Roman Senate House and walk down the same roads taken by famous Roman Emperors and philosophers. Then, we drop you off back at your hotel, where you can take some well-needed rest.
What you get with this tour
Comfortable Climate-Controlled Transportation
Passionate and English-Speaking Private Guide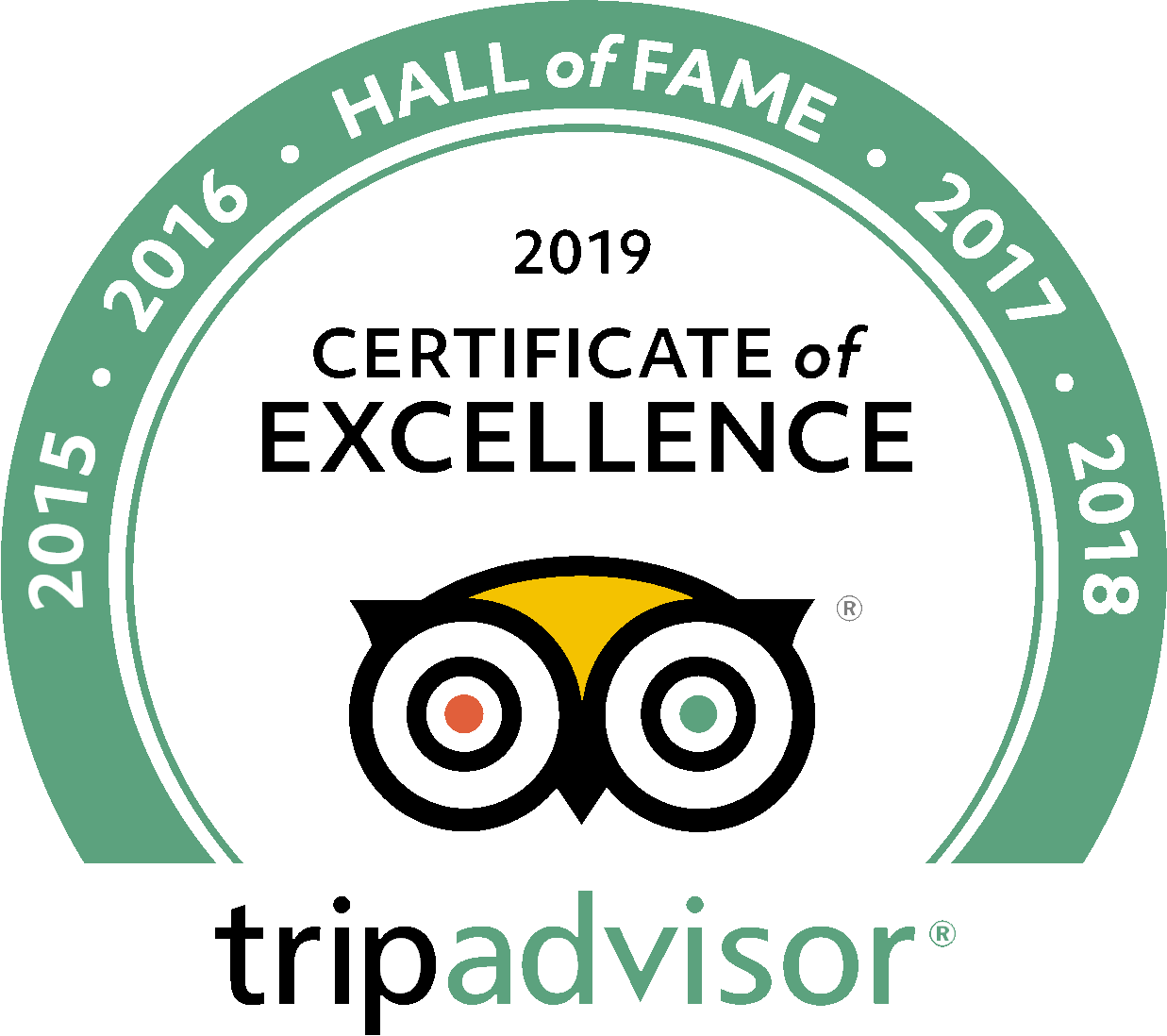 See what people are saying
13 total reviews
Leave a review
Average customer rating
5.00 / 5 based on 13 total reviews
Kathy and Chuck Golden
Awesome experience! We loved Carolina! She has a wealth of knowledge to share and was wonderful about taking our pictures, and knew the best places for taking them. We were so fortunate to have her as our guide!
Reviewed by
Kathy B. Golden
Great day, but busy
Private Rome in a Day was a very good tour. Guide was very informative and did a nice job moving things along. Never felt that rushed and had plenty of time to absorb the sites, lunch and all the history. Recommended!
Raf = great tour
Raf was our private tour guide for the Rome in a Day tour and we feel so lucky to have had her! She didn't rush through and we enjoyed her visible passion and excitement for the sites she was describing. We didn't have roundtrip transportation so we did have to walk a bit, but it was easily manageable. The Colosseum and Vatican portions were in-depth but not too long. Great amount of touring for the price.
Frequently Asked Questions
Where to meet?
Between Hotel Alimandi and Caffé Vaticano, at the top of the big staircase (Viale Vaticano, 100). A representative will be there holding a sign with our company name on it.
What to bring?
Bring a water bottle, sunscreen and some coins for making wishes in the Trevi Fountain. Since this is a walking (and driving) tour that includes a visit to the Colosseum and Roman Forum, an archeological site with uneven terrain, wear comfortable shoes. Also, because some sites on this small group tour are religious, knees and shoulders must be covered for both men and women. We know that Rome is hot in summer - a great alternative is to bring a shawl/scarf/sweater with you. That way, you can cover your knees and shoulders when necessary.
Q: Is lunch included in the price of the tour?
A: No, but we're happy to recommend one of our favorite spots.
Q: Does this tour include pick up at your hotel?
A: No, meet your guide at Caffè Vaticano across from the Vatican Museums. After a guided Vatican Museums tour, meet your driver for a private Rome driving tour. Then, we tour the Colosseum. Afterward, we drop you off at your hotel in the city center of Rome. If you're interested in adding on a private transfer to the meeting point please reach out to us by email or give us a call at one of the toll-free numbers below.
Q: How comprehensive are the Colosseum and Vatican portions of this tour?
A: In the spirit of seeing as much of Rome as possible, the Colosseum and Vatican sections of this tour are abbreviated.
Q: I have some doubts about my mobility. Is this tour right for me?
A: If you have any doubts about your mobility, this is a good tour for you. Our private tours offer more flexibility in terms of pace and special accommodations.
Q: Is there a dress code to enter the religious sites on this tour?
A: We ask both men and women to cover knees and shoulders, otherwise you may be refused entry to religious sites and miss out on a portion of your tour. We understand the summers in Rome can be hot, so a great alternative is to bring a shawl/scarf/sweater with you. That way, you can cover your knees and shoulders when necessary.
See more frequently asked questions