The floating city of Venice has six sestieri, or neighborhoods, spread out over its outlying islands. Cannaregio is the most northern of these neighborhoods, and one of the most culturally interesting parts of the city. It's far away from the more popular, more touristy areas, but it has that small town charm that makes it one of the coolest places to visit in Venice.
---
Pro Tip: Planning what to do on your trip to Venice? Bookmark this post in your browser so you can easily find it when you're in the city. See our guide to Venice for more planning resources, our best Venice tours for a memorable trip, and the top things to do in Venice.
Cannaregio Neighborhood Guide
Hidden Gems of Venice: Cannaregio (Jewish Ghetto)
Early History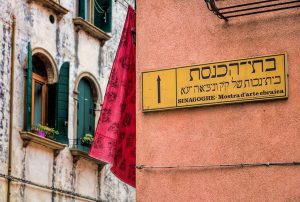 The word "Cannaregio" derives from the reeds, or canna, that grew in the marshy waters that would become the neighborhood. Settlement in this area goes all the way back to Roman times on some of the outlying islands of the Venetian archipelago. There are some really old structures here, with the first church Santa Maria di Val Verde still standing in the quarter.
Cannaregio really came into its own, however, in the 11th century, when the canals were drained, making the area much more habitable for the population. Following a disputable legend that St. Mark's body was moved to the area, thousands poured into the neighborhood to be closer to the holy relic. 
The Jewish Ghetto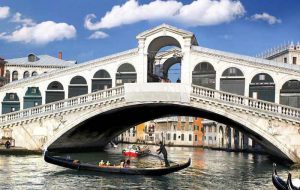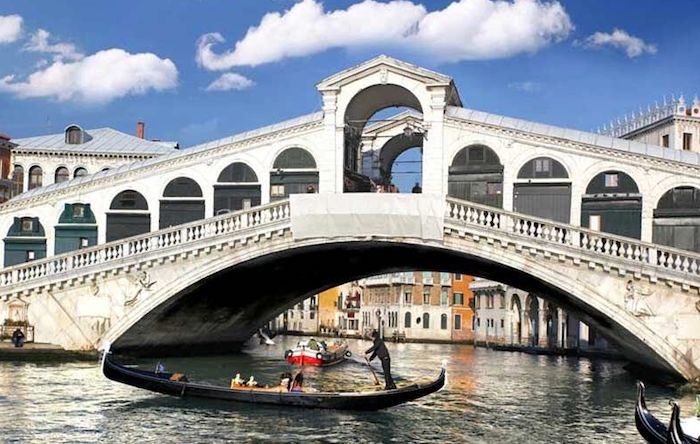 Things remained more or less the same for several centuries, but all that changed in the late 15th century. In 1492, the Jewish population of Spain was expelled as part of the Spanish Inquisition. Many of these Jews eventually settled in Venice, largely congregating in Cannaregio. They were met with discriminatory laws that sought to divide them from the majority Christian population. The neighborhood was soon referred to as a ghetto, for the metal foundries, or getos, that used to be in the neighborhood.
Though the Jewish population reserved some autonomy and the ability to move throughout Venice during the day, they were forced back into the ghetto at night. Unlike other historical Jewish ghettos, there was much more comingling of Jewish and Christian culture. You can see the mixed influence of Italian and Sefardic Jewish culture in the synagogues that populate Cannaregio, such as the ornately decorated ceiling of the Great German Schola, built in 1528.  
Fun fact: Shakespeare's the Merchant of Venice takes place within this context of religious conflict in Venice during this period. 
This policy would continue into the 18th century, until Napoleon Bonaparte invaded Italy and scrapped the practice. He destroyed the walls of the ghetto, bringing the era of official division to an end. Still, however, Venice remained largely divided along religious lines. 
"Stepping into Cannaregio feels like you're stepping into another world" – Chiara Agnetti, Venice Guide
Modern Day
Today, Cannaregio is the second-most populated sestiere in Venice, though the Jewish population never returned to pre-WW2 levels. It's one of the more hidden neighborhoods you can find in Venice, and there's not a lot of tourists milling around. This means it's a great place to check out once you've visited St. Mark's Square and the Doge's Palace. Here you'll find plenty of cafes and small restaurants, down winding streets far away from the crowds.
Popular Venice Tours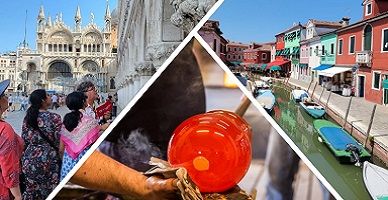 Best-Selling Tour
Ultimate Venice in a Day with Murano and Burano
The ultimate tour of Venice. You'll get skip-the-line access to the most important buildings in Venice, plus a gondola ride, and private transportation to the islands of Murano and Burano. It's a full day of touring that will make for the best memories in Venice ever.





See Prices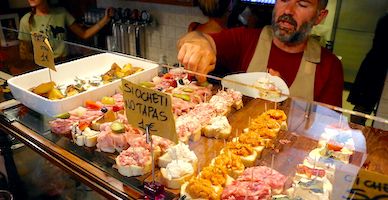 Authentic Experience
Venice Local Evening Food Tour in Cannaregio
People who say Venice is too touristy have not done enough research. Cannaregio is an amazing break from the crowds and our food tour is the most authentic way to experience it. Taste Cicchetti and other Venetian specialties with tons of wine! You'll leave with a full stomach! Plenty of Food and wine included!





See Prices
Not ready to book a tour? Check out our article on the best Venice tours to take and why.
Cultural Highlights
Here are a few places you can check out in the Cannaregio to get a feel for the culture:
Tintoretto's House
Perhaps one of the most emblematic artistic  figures of Cannaregio is that of Jacopo Robusti, also known as Tintoretto. Due to his bold style and quick process, he was known in his day as Il Furioso. His body is interred at the Madonna dell'Orto church in north Cannaregio, where you can still see the intense and vibrant paintings set behind the naive. 
His house, La Bottega Del Tintoretto still stands to this day in Cannaregio. A number of artisans occupy the place now, and is a great place to see sculptors and bookbinders at work. It's a cool place to visit if you want to get a feeling for the artwork currently being made in Venice. The artisans there are great to talk to, especially if you have an interest in art-making. 
Palazzo Santa Sofia
This building, which sits right along the Grande Canal, is one of the more interesting architectural examples you can find in the quarter. It has an entrance that's totally accessible from the canal, where gondoliers are able to drop off passengers right inside. This is one of the more innovative architectural features, and something you can only find in a floating city like Venice. 
Also known as the Ca' d'oro, the Palazzo Santa Sofia has some really beautiful interior decorating. Preserved from the 15th century, the ornamental ceilings and tiled floors are beautiful examples of Renaissance architecture still kept in its original condition. There's also a a gallery inside that features not only great works from the Renaissance, but also many modern exhibitions as well. There's tons to check out, and they're constantly changing up the exhibits. 
The Jewish Synagogues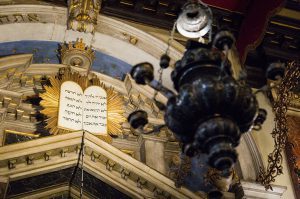 The Jewish Synagogues of Cannaregio are really worth checking out as well. As the rulers of Venice mandated that the synagogues be kept out of sight, many of these places of worship are kept behind non-assuming facades and hidden entrances. When you get inside, however, you'll find that many of these spaces open up to beautifully decorated places of worship, many of which are still in operation. 
Tours of these synagogues are organized by the Jewish Museum of Venice, and run all throughout the week except on Saturday, to accomodate Jewish Sabbath services.  As you explore these buildings, it becomes very noticeable the sharp cultural divisions between each of them. That is because each of these synagogues served a different ethnic group within the Jewish community, from the German schola to the French Schola Canton. You can read more about the history of these synagogues in our article covering the Secret Synagogues of Cannaregio.
"There isn't a single large symbol of Cannaregio. You can enter the neighborhood and not even know you're there." – Chiara Angetti, Venice Guide
Best Places To Eat
Check out the Best Places to Eat in Canneregio on our sister site, The Tour Guy.
Gam Gam 
If you're looking for an authentic culinary experience, drawn from the history of Jewish culture in the quarter, then Gam Gam is an absolute icon. This kosher restaurant considers itself the most famous of its kind in the world, and it's a great place to try Venetian cuisine with a Judaic twist. Everything here is kosher, and there are plenty of vegan options to choose from. 

Our favorite dish: Pappardelle with Mushrooms
L'Anice Stellato
This place specializes in classic Venetian cuisine with a modern twist that's sure to make it stand out from other places you might find in the floating city. There's an interior with plenty of cozy seating for you and your friends to sit down and dine on some classic Venetian tapas, or cichetti, along with some great wine. It looks out onto the canal for a great view, especially at sunset.

Our favorite dish: Paccheri With Oxtail Ragu', Raisins, Pine Nuts And Cacao Powder
Cantina Azienda Agricola
Don't worry if you have trouble finding this place. It's tucked away on a closed-in corner right down the Rio Tera Faresetti. And if you don't know what you're looking for, you might very well not find it. What you'll find here (if you can even find the restaurant) is some of the best food you can find, if you're looking for classic Venetian dishes. They have a really wide range, and it's worth ordering as much as you can feasibly fit in your stomach. Along with that, they make a great Venetian spritz here, a drink deeply seeded in the local tradition.
Our favorite dish: Truffle Mortadella
L'Anice Stellato 
This place specializes in classic Venetian cuisine with a modern twist that's sure to make it stand out from other places you might find in the floating city. There's an interior with plenty of cozy seating for you and your friends to sit down and dine on some classic Venetian tapas, or cichetti, along with some great wine. It looks out onto the canal for a great view, especially at sunset. 

Our favorite dish: Paccheri With Oxtail Ragu', Raisins, Pine Nuts And Cacao Powder
With that, we'll end our exploration of the Cannaregio neighborhood. If you'd like to explore this vibrant place, definitely check out our Hidden Canals Tour, which takes you to many secret gardens and canals that weave through the neighborhood. We'll see you there!
Venice Evening Food Tour in Cannaregio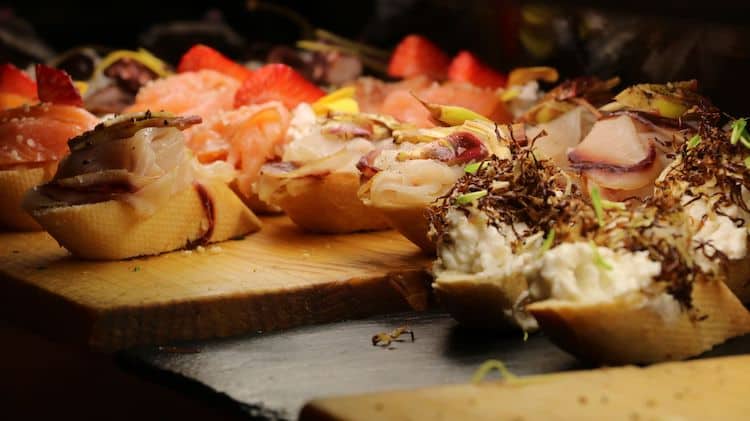 Interested in going on a journey through typical Venetian cuisine? Food tours are a unique way to experience the local culture and food of a new city. In just over two hours, discover some of the best food and drink in our Venice evening food tour.
You'll follow your local foodie guide on a short walking tour of Venice's Cannaregio and Jewish Ghetto neighborhood, visiting some of the city's best local spots to enjoy traditional cicchetti, Venetian pasta, delicious gelato, local wines, and a Campari spritz to wash it all down.
Join this tour for a great evening exploring Venice's local food scene in Cannaregio, where you'll eat delicious cicchetti, enjoy local wine in bacari, and have an indulgent sit-down dinner followed by gelato. It's the best way to eat like a local in Venice!