Use code SAVE5 when you buy 2 or more tours to save 5%
Free 24hr cancellation on small group tours!
Learn More
Private Vatican Highlights Tour with Sistine Chapel and St. Peter's Basilica
A Private Guided Vatican Highlights Tour
See all of the best galleries in the Vatican Museums, visit St. Peter's Basilica and see Michelangelo's breathtaking Sistine Chapel in less time. This private Vatican Highlights tour includes all the best things to see in Vatican City.
Tour Details
Skip the Line Vatican Tickets
Vatican Museums Tour
Gallery of the Candelabra
Gallery of the Tapestries
Raphael Rooms
Sistine Chapel Tour
Michelangelo's Masterpieces
St. Peter's Basilica
La Pietà by Michelangelo
Baldacchino by Bernini
Papal Tombs
Laocoön and His Sons
Nero's Bath
Belvedere Torso
This private Vatican Highlights Tour enters the Vatican Museums a full hour before the general public is allowed inside. Skip the general admission lines and see the splendor of the Vatican Museums, St. Peter's Basilica and Sistine Chapel in 2.5 hours. Especially if you're only in Italy's capital city for a short time, this shorter Vatican tour allows you plenty of unstructured time to explore Rome on your own. This 2.5-hour tour includes:
- Skip the line Vatican tickets
- Meet at 7:30 a.m. to enter at 8 a.m. (one hour before the general public)
- Early access to Michelangelo's Sistine Chapel
- Private English-speaking guide with expertise in art history
- A guided tour of St. Peter's Basilica (except on Wednesdays)
Short delays at the security check may occur during the busiest months, June and July. We have a team of experts at the Vatican every morning to help our groups avoid delays as much as possible.
The Best Vatican Museum Galleries
Explore the Gallery of the Candelabra, Gallery of the Tapestries and our personal favorite, the Gallery of Maps on this private tour. The Gallery of Maps is based on maps of Italy painted by Dominican Italian friar Ignazio Danti. These maps predate a unified Italy by almost 300 years and display the length and breadth of the Italian peninsula in the late 1500s.
The Sistine Chapel's Ceiling
The awe-inspiring scale and quality of Michelangelo's Sistine Chapel must be seen to be believed. As you stand beneath the Sistine Chapel's jaw-dropping frescoes, you'll appreciate how difficult it must have been to spend four years painting every detail of this masterpiece. As the Sistine Chapel is inside of the Vatican Museums, entrance is included in this private Vatican tour.
Speaking inside of the Sistine Chapel is not permitted as it is a place of worship. Our guide is not permitted to explain the frescoes to you while you are inside, so we will provide you with a reference map/handout prior to entering.
St. Peter's Basilica and the Papal Tombs
Except on Wednesdays
Skip the lines and enter St. Peter's Basilica. Access this awe-inspiring basilica directly from the Sistine Chapel, through a special door. Inside St. Peter's Basilica, admire masterpieces that include Michelangelo's La Pietà, Bernini's Baldacchino, the statue of St. Peter and more. St. Peter's Basilica is also home to the Papal Tombs, which hold the remains of 91 popes, including Pope John Paul II who was the Papal Tombs' most recent interment, buried in 2005. This private Vatican City tour includes a guided tour of this subterranean area, an important site and final resting place of revered members of the church.
St. Peter's Basilica's dome was inspired by the Pantheon, just like the Florence Duomo. Bearing the distinction of being the tallest dome in the world, the dome's presence stands out amidst Rome's skyline. After this tour concludes, we suggest you purchase a ticket and take the climb. The views from the dome are among the best in Rome.
Remember, it isn't possible to return to the Vatican Museums from St. Peter's Basilica. If you want more time inside the museums, you must forgo the visit to St Peter's Basilica. Also, if you'd like to stay in St. Peter's Basilica longer, don't leave with the guide to take photos in the piazza. Because the security line is long and re-entry on your own is not recommended, we suggest you spend at least 30 minutes inside St. Peter's and explore on your own after the tour concludes on the terrace outside.
Emperor Nero's Bathtub
Wednesday's Only
St. Peter's Basilica is closed until the afternoon on Wednesdays, Papal Mass occurs on Wednesday mornings. If your private Vatican Highlights Tour falls on a Wednesday, your guide will substitute St. Peter's Basilica with a visit to the Pio-Clementino Museum's collection of Greek and Roman artwork. You'll see three iconic statues: the Belvedere Torso, Laocoön and His Sons and the Apollo Belvedere. Learn about the history of each statue before visiting Nero's red marble bathtub. Measuring 25 feet in diameter, the tub is the biggest bathtub you'll probably ever see.
What you get with this tour
Enter an Hour Before General Opening. Meet at 7:30 a.m. and enter the Vatican Museums just after 8 a.m.
Private English-Speaking Local Guide
See Michelangelo's Sistine Chapel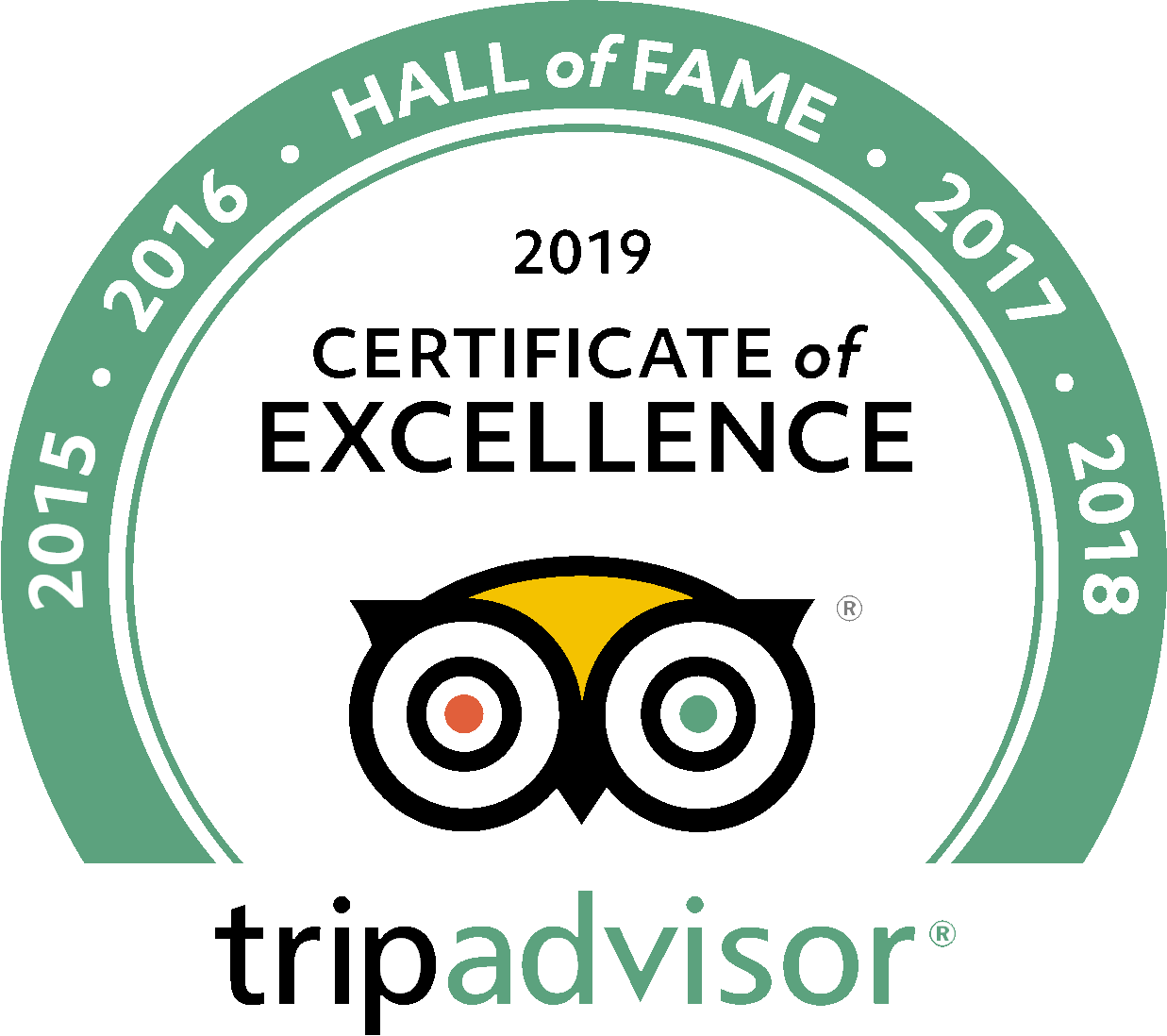 See what people are saying
11 total reviews
Leave a review
Average customer rating
5.00 / 5 based on 11 total reviews
Awesome experience
Awesome experience from start to finish. The amount of time was perfect for us. Unforgettable. Thank you, Sara.
Our tour guide Julia was very knowledgeable.
Our tour guide Julia was very knowledgeable and we saw everything we came to see. Very happy with our choice in taking a private tour. It was intimate and we asked a lot of questions.
Awesome visit
We are so glad we booked this private tour. Ami our guide was simply fantastic! She was lively and made this tour so educational and interesting. The Vatican is such a wonderful site, but just visiting it without having a knowledgeable guide who is well rounded in history, art, religion, and a passion for her job would not have done it justice. We learned so many facts unknown to us today, it all made it worth to take a private tour so we could ask as many questions we wanted (and the 3 of us had many). Two of us had previously visited the Vatican on our own years ago, but we had never learned what we did by having Ami sharing her knowledge. Ami did not just do her job, she made our tour one we will remember when we think of Rome and the Vatican. I highly recommend the Roman Guy, this tour and if you are lucky enough, you should ask for Ami.
Frequently Asked Questions
Where to meet?
Between Hotel Alimandi and Caffé Vaticano, at the top of the big staircase (Viale Vaticano, 100). A representative will be there holding a sign reading "The Roman Guy."
What to bring?
Entrance into any religious site requires a strict dress code. Knees and shoulders MUST be covered for both men and women. We understand the summers in Rome are hot - a great alternative is to bring a shawl/scarf/sweater with you. Also, comfortable shoes are always recommended for walking tours. We kindly ask that you leave any large backpacks or tripods at your accommodation as they are not permitted inside the museums.
Q: Is there a dress code to enter the religious sites on this tour?
A: We ask both men and women to cover knees and shoulders, otherwise you may be refused entry to religious sites and miss out on a portion of your tour. We understand the summers in Rome can be hot, so a great alternative is to bring a shawl/scarf/sweater with you. That way, you can cover your knees and shoulders when necessary.
Q: Does this tour always include St. Peter's Basilica?
A: St. Peter's Basilica is closed on Wednesday's in the morning due to the Papal Audience. We still run the tour because it might be your only day in Rome! Instead, we visit some of the most iconic statues in the world and Emperor Nero's enormous marble bathtub.
Q: Does the tour go inside at 7:30 a.m. without waiting in any lines?

A: As an accredited tour operator we do not have to wait in the regular ticket line, but we still have to wait in a shorter security line. For this reason, we leave the meeting point as early as possible and get in the security line reserved for tour operators. The doors open for us at 8 a.m., an hour before the general public.
Q: What are the chances my tour will be canceled or the Vatican will close something?
A: We run the tour rain or shine all year round. Although it is rare, sometimes part of the Vatican City closes for special events. If an area normally covered on a tour is closed, our guide will still provide explanations of the closed areas from outside. Plus, we will show you an extra area or gallery to compensate.
See more frequently asked questions