Prati Eats: A Delicious Walking Tour
Indulge in Rome's famous pizza, pasta, and wine alongside a knowledgeable foodie guide
Longing for an authentic taste of Rome paired with fine wine but unsure where to head? That's why we've curated this guided culinary tour of Prati, the enchanting neighborhood in Rome situated near the Vatican, featuring some of the best pizza, pasta, cheese, and wine in Rome. Our partnership with an expert foodie guide gives us premium access to the famous Pizzarium, a family-owned restaurant, and much more. Leave the logistics to the experts, indulge in free-flowing wine and delectable dishes.
Soak in the Roman Atmosphere
First, aperitivo!
Authentic Roman Pizza
Unique Gourmet Combinations
Indulge in Roman Street Food
Taste Wonderful Cheeses
Delight in Local Wines
Handmade Pasta
Italian Gelato Experience
Upon meeting your expert culinary guide in Prati, you'll begin your food tour just like the Romans, sipping an aperitivo and sampling flavor-packed cheeses. Ready for more, enjoy a leisurely walk through the storied streets of Prati to one of the most famous pizza restaurants in Rome–the Pizzarium. Next on the food agenda is a visit to a food shop to sample world-class cured meats and cheeses, followed by an indulgent stop at a family-owned restaurant. After a hearty homemade pasta, more wine, and a tasty tiramisu, you'll say your goodbyes well-fed and full of culinary knowledge.
Culinary Delights of Prati at Sunset Tour Description
Your 4-hour Rome food tour includes:
Aperitivo and fresh buffalo mozzarella to begin the tour

Tour of Prati's best restaurants

Over 20 food and wine tastings

Sample 30-year-old balsamic vinegar

Pizza, pasta, cheese, truffles, and more!

Passionate English-speaking foodie guide

Small group size
Welcome to Rome!
Ciao, and welcome to Rome, foodies! Your culinary adventure begins in the vibrant Prati neighborhood, known for its close proximity to the Vatican Museum and St. Peter's Basilica and the perfect place to sample some of Rome's best foods. After meeting your knowledgeable guide and fellow group members at a local Café, you'll head inside and dive right into the good stuff.
First things first, a delightful aperitivo. This classic Italian tradition is cherished amongst friends, families, and colleagues and is all about waking up your appetite and getting it ready for what's to come. You'll be treated to free-flowing wine while indulging in a selection of mouthwatering treats, including truffles, aged balsamic vinegar drizzled over Parmigiano Reggiano, Genovese pesto, and the freshest buffalo mozzarella. Enjoy, but don't fill up, as there's plenty more food to come!
Pizza at the Pizzarium
No trip to Rome is complete without sampling some of the world's best pizza, so next on the itinerary is a stop by the renowned Pizzarium–hailed as Rome's number one pizzeria. Owned by the acclaimed Gabriele Bonci and often referred to as the 'Michelangelo of pizza,' this place comes highly recommended by Anthony Bourdain and numerous food bloggers.
You'll quickly discover why it's such a beloved place as you're given the difficult task of choosing your toppings. With over 50 daily imaginative variations and fresh, in-season ingredients to pick from, the possibilities are endless. Perhaps you'll opt for the mortadella with crumbled pistachio, sweeten things up with fig and prosciutto, or go for the rich flavors of roasted potatoes with mozzarella. And don't miss out on Gabriele's personal favorite, the Burrata and anchovies pizza.
Cheeses Galore at a local food shop
Italians firmly believe there's no such thing as too much cheese, so next on the agenda is a trip to one of Rome's ultimate gourmet food shops, and a cheese lover's paradise. With an impressive selection of over 400 types of cheeses and 150 types of cured meats, you'll delight in discovering the art of how to pair the flavors together and learn why there are subtle and bold differences between the many types.
Your knowledge foodie guide will also teach you about the concept of "what grows together, goes together," and with fine wine to match, you'll find time seems to vanish .
Homemade Pasta at a Family Owned Restaurant
We may have already mentioned that you can't come to Rome and not sample pizza, but what about pasta? That's a must, too. And hopefully, you've saved room, as next up is a stop by a place that has been passed down through generations. The charming family-owned restaurant that will host you dates back to the 1940s and is all about cooking authentic Roman food using fresh ingredients. Plus, with perfectly-paired D.O.C.G wine flowing steadily, you may never want to leave!
What you get with this tour
Aperitivo at a local Café
Visit Rome's number one Pizzeria
Sample Cheeses at a traditional food shop
Food-obsessed local guide
Authentic Italian Gelato tasting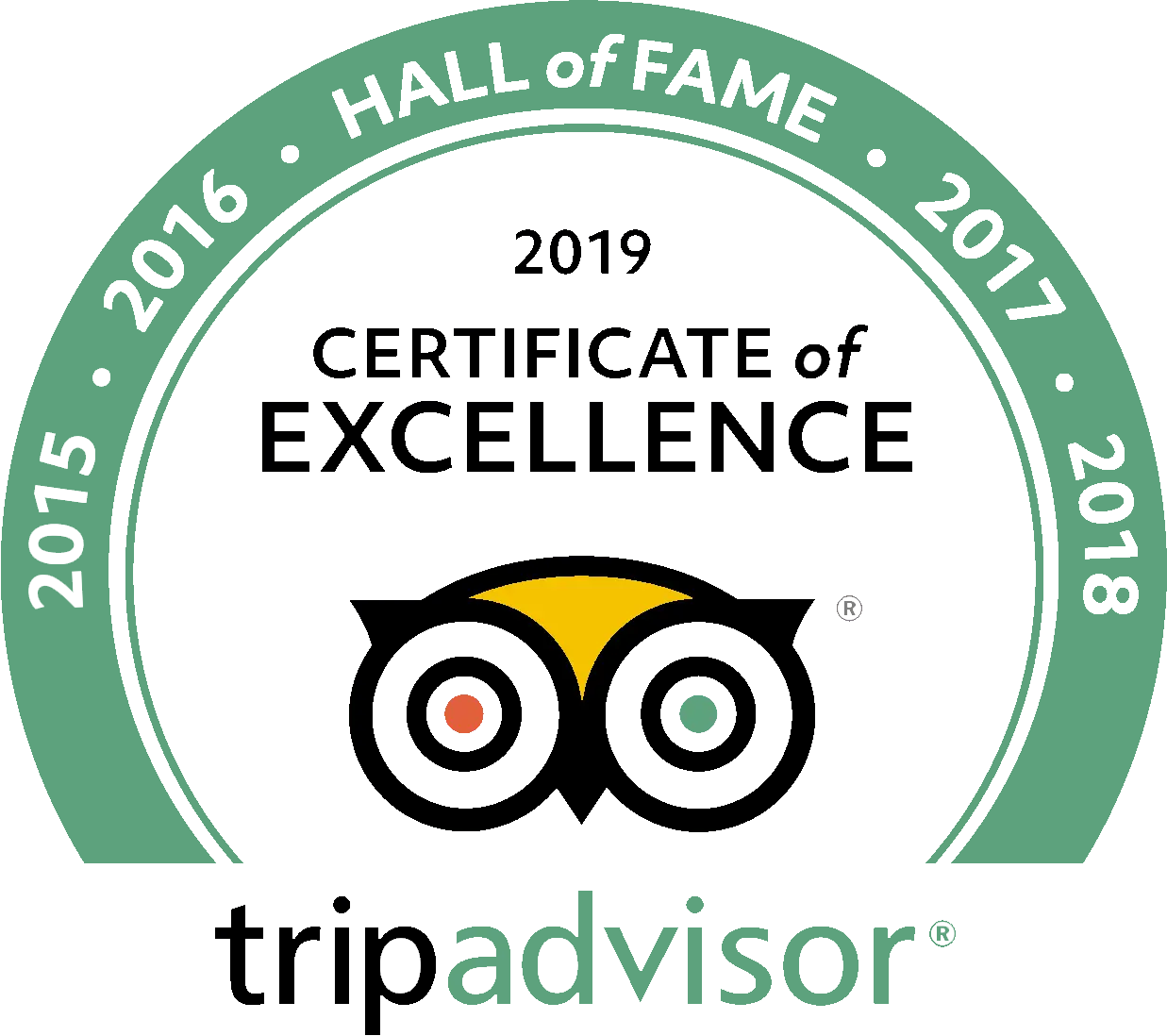 See what people are saying
4 total reviews
Leave a review
5.0/5 (based on 4 reviews)
Reviewed by
Jeff L Aleman
Reviewed by
Michael Cantu
Frequently Asked Questions
What to bring?
Some comfortable shoes, a healthy appetite, and a valid ID.
What to bring?
Some comfortable shoes, a healthy appetite, and a valid ID.
What to bring?
Some comfortable shoes, a healthy appetite, and a valid ID.
Is this tour run by The Tour Guy?
No, this tour is operated by one of our trusted and vetted partners in Rome.
What if I have concerns about my mobility on this tour?
If you have any doubts about your mobility, please let us know beforehand. This Rome foods tour includes walking on uneven paths and navigating a few sets of stairs.
What happens if it rains?
We run our Rome food tours rain or shine. If the weather is extremely bad and a restaurant is closed, we'll replace it with an equal or better stop.
Is there any chance my tour might be canceled?
On the rare occasions the tour is canceled, we'll inform you as soon as possible.
Is there a dress code to enter restaurants in Rome?
While there is no specific dress code, we recommend wearing comfortable, casual clothing that you're comfortable walking short distances in.
Do the food stops on this tour ever change?
Yes! We're always on the lookout for new and exciting local food, so some of the dishes you're served today may differ from the description. Rest assured, your guide will ensure everything you try is utterly delicious!
How much walking is involved in this tour?
This is a walking tour but an easy one, with plenty of stops and a gentle pace.
Is lunch or dinner included in the price of the tour?
Yes. Throughout your food tour, you'll enjoy complimentary wine and food tasting. The majority of our guests find this more than enough food for a filling dinner.
What if I have food allergies, intolerances, or other dietary requirements?
Please contact us in advance so we can do our best to accommodate your needs. We will work with our tour partners to provide you with an alternative when possible.
What if I'm vegetarian?
No problem! A vegetarian option is available; please contact us after booking if this is required for any of your parties.
Are drinks included in the price of the tour?
Yes! Wine pairings are included in the price of this Rome food tour.
Can I bring my kids, and do I have to pay for them?
Of course! Just be aware that the food served is very diverse and sophisticated, and they'll have to skip the wine, of course. We offer a reduced rate for children and adolescents.
Is hotel pick up included in this tour?
No, hotel pickup is not included on this tour. You'll meet your guide at the designated meeting point.
Where does this tour end?
This tour ends near the Ottaviano metro, where our guides will happily call a taxi for you or point you in the direction of the metro station or other bars and restaurants to check out.
show more frequently asked questions