Chef Led Food Tour of Paris' Montmartre District
Feast on local cheeses, escargot, beef bourguignon, and more with a local celebrity guide
Craving a genuine French culinary experience but don't have the connections to call in a favor? That's why we've joined forces with Chef PJ and his team of gastronomic experts, so you can join them in tasting Montmartre's finest delicacies, indulge in a three-course feast with a wine pairing, and learn about iconic sites like the Moulin Rouge and the "I Love You" wall along the way. Our partnership with Chef PJ grants us priority access to his restaurant, ensuring a VIP experience. ...
A Taste of French Tradition
Stop for Pastry and Coffee
Montmartre Neighborhood ​
A Cheese Journey ​
Iconic Moulin Rouge​
Three-Course Feast​
Beef Bourguignon ​
Try Escargots​
Wine Pairings​
Sample Traditional French Sweets​
After meeting Chef PJ or one of his esteemed colleagues at the Blanche metro station, you'll do as the Parisians do and head immediately to a cafe for a traditional pastry, paired with coffee. Buzzing with excitement, enjoy a stroll through the charming hillside Montmartre district, taking in fantastic views of the Moulin Rouge, and visit the "I Love You" wall.
Next up in the main event is a stop at a local fromagerie, and a three-course feast at Chef PJ's own restaurant, complete with wine pairings from his extensive cellar. Wrap up the evening by visiting a local chocolatier and sampling divine macarons before parting ways.
Chef Led Food Tour of Paris' Montmartre District Tour Description
Your 4-hour Paris food tour includes:
Coffee and a pastry to begin the tour

Indulge in a chef's feast and wine pairing at PJ's restaurant

Explore Montmartre neighborhood

Visit the "I love you" wall and the Moulin Rouge

Sample three French sweets

Savor Local Cheese Bliss

Beef bourguignon, escargot, wine, and more!

Passionate English-speaking foodie guide

Maximum group size of 14
Welcome to Paris!
Bonjour, foodies! Your culinary adventure begins at the Blanche metro station, where you'll meet your knowledgeable guide and fellow group members. Once you're all set, waste no time in heading straight to one of your guide's most beloved cafes, where you'll indulge in a pastry and a perfectly brewed cup of piping hot coffee. Feeling French and full of energy, it's time to explore the enchanting Montmartre district of Paris like a true local.
Explore Montmartre
With local legend Chef PJ or one of his trusted colleagues leading the charge, you'll quickly discover why Montmartre is renowned worldwide as a culinary haven. Delight in witty stories and fascinating fun facts as you stroll along charming streets, but don't forget to have your camera at the ready. From the iconic Moulin Rouge to the famous "I Love You" wall, there's no shortage of photo-worthy stops and unforgettable moments to capture. Plus, with Chef PJ pointing out and taking you inside his favorite artisan food shops, you'll have your work cut out for you saving room for dinner.
Three-Course Feast at PJ's Restaurant
Soon, you'll find yourself at PJ's very own restaurant, where your Paris food adventure continues with a three-course feast. Each dish is expertly crafted using seasonal ingredients, ensuring the freshest and most flavorful dining experience possible. You'll also have the opportunity to pair each dish with a selection from the restaurant's extensive wine cellar, providing the perfect complement to each bite. From savory snacks to traditional French delicacies like Beef Bourguignon and escargot, you'll be treated to a feast fit for a true connoisseur. .
Finish on a Sweet Note
While you may think your evening can't get any better, you've yet to indulge in dessert. So, follow Chef PJ on a dessert tour that will end your evening on a sweet note. Chocolate fanatics will be delighted to visit a local chocolatier, but with a stop to try arguably the neighborhood's best macarons, it's no easy task deciding which is your favorite. But one thing is undoubtedly true; you'll finish your tour perfectly satisfied and full of long-lasting memories of Paris' exquisite cuisine! .
What you get with this tour
Three-course feast at PJ's restaurant
11 food samples at 4 local food stops
Sample traditional French sweets
Explore Montmartre neighborhood
Visit the "I Love You" wall
Stop for pastry and coffee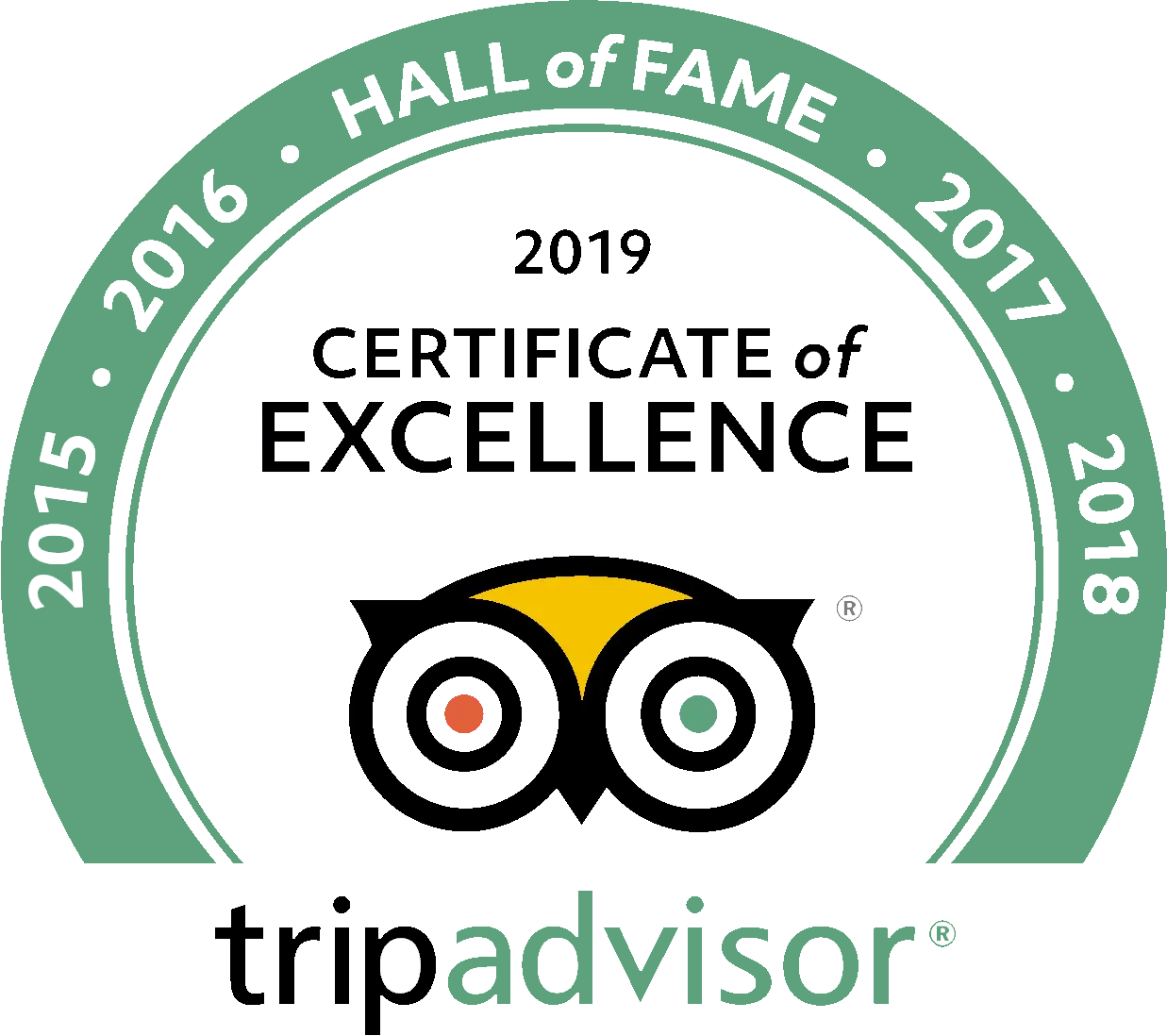 See what people are saying
3 total reviews
Leave a review
5.0/5 (based on 3 reviews)
The most entertaining and informative tour We've had the pleasure of joining. As a bonus the wine and food are most wonderful. Just do it!
Fantastic tour read below for helpful instructions
The tour was my favorite part of my trip to Paris. Tris was our guide and so knowledgable with the wines, the cheese, the chocolate and the history. It was one of the best tours I have ever taken! You do a lot of walking and when we went at the top of Sept it was blazing hot (90f) But the meal was amazing as well as the wine, cheese everything…well worth it! My only issue is communications with the tour guy as a company. The directions say Blanche metro…but there are a few addresses with Blanche in the name and having not been here before I was unsure. We ended up putting in the name of a place to make sure to get to the Blanche metro—3 place Blanche after we found it was by the metro stop (google maps was not pulling it up as the station) there are several tours that are going on in the exit at the top that space. We ended up asking 4 other operators if they were our guide but then Tris came. The other guides had on vests, umbrellas etc so when their people came up from the subway they knew which one was theirs — this was very helpful. I emailed asking if what we had used as point of reference was the right one and was told that there were no tours in that area — so the corporate handlers need some updated communication. Again the tour was my FAVORITE thing in Paris. Tris was AMAZING! Do this tour —hopefully this helps you not feel lost.
A Must While in Paris
Reviewed by
Mandy Webster
This is a new tour and we were on one of the first groups! This was a fantastic way to spend a few hours in Paris. Chef PJ is so charismatic and hilarious - he is not only entertaining but so informative. We learned so much from him, form how to shop for French ingredients to the history of the Montmarte area. HIs food and drink recommendations were spot on. He kept the wine flowing all day and served us incredible food. Highly highly recommend!
Frequently Asked Questions
What to bring?
Some comfortable shoes, a healthy appetite, and a valid ID.
What to bring?
Some comfortable shoes, a healthy appetite, and a valid ID.
Is this tour run by The Tour Guy?
No, this tour is operated by one of our trusted and vetted partners in Paris.
What if I have concerns about my mobility on this tour?
If you have any doubts about your mobility, please let us know beforehand. This Paris foods tour includes walking on uneven paths and navigating a few sets of stairs.
What happens if it rains?
We run our Paris food tours rain or shine. If the weather is extremely bad and a restaurant is closed, we'll replace it with an equal or better stop.
Is there any chance my tour might be canceled?
On the rare occasions the tour is canceled, we'll inform you as soon as possible.
. Is there a dress code to enter restaurants?
While there is no specific dress code, we recommend wearing comfortable, casual, and respectful clothing that you're comfortable walking short distances in
Do restaurants in Paris ever experience sudden closures?
During adverse weather events or due to maintenance or safety reasons, restaurants in Paris may be closed unexpectedly and without much notice. If any pre-designated stops are closed, we'll replace them with a similar restaurant.
Do the food stops on this tour ever change?
Yes! We're always on the lookout for new and exciting local food, so some of the dishes you're served today may differ from the description. Rest assured, your guide will ensure everything you try is utterly delicious!
How much walking is involved in this tour?
This is a walking tour but an easy one, with plenty of stops and a gentle pace.
Is lunch or dinner included in the price of the tour?
Yes. Throughout your food tour, you'll enjoy complimentary wine and food tasting. The majority of our guests find this more than enough food for a filling dinner.
What if I have food allergies, intolerances, or other dietary requirements?
Please contact us in advance so we can do our best to accommodate your needs. We will work with our tour partners to provide you with an alternative when possible.
Are drinks included in the price of the tour?
Yes! Wine pairings are included in the price of this Paris food tour. However, any additional drinks are not included in the price of the tour.
Can I bring my kids and do I have to pay for them?
Of course, kids are welcome on this tour! We offer a reduced rate for children and adolescents.
Does this tour include hotel pickup?
No, hotel pickup is not included on this tour. You'll meet your guide at the designated meeting point.
Where does this tour end?
This tour ends in the Montmartre neighborhood. You're welcome to stay at your final stop as long as you like or head to one of the nearby restaurants or bars.
show more frequently asked questions