Harry Potter Studio & Oxford from London: Magic Behind the Scenes
Roam the streets of Oxford, visit Hogwarts Castle, and hop aboard the Hogwarts Express!
Travel Flexibly
·
12.00h
·
London, England
Want to immerse yourself in the magical world of Harry Potter while you're in London? Then join this unforgettable tour, where you'll spend the morning on a guided walk of Oxford. Afterwards, you'll be taken toWarner Bros. Studio Tour London – The Making of Harry Potter. Brave the Forbidden Forest, walk down Diagon Alley and jump aboard the Hogwarts Express. Learn how J.K. Rowling's legendary books were brought to life, and take plenty of photos to remember your day at Hogwarts!
Behind the Scenes of Harry Potter​
Excursion to Oxford
Warner Bros. Studio Tour
Hogwarts Castle
Unveiling the Magic
Gringotts Wizarding Bank
Dumbledore Office
Original Costumes Exhibition
Your friendly tour manager will greet you and the rest of your Harry Potter-obsessed group at your designated meeting point conveniently situated near a major Tube station in the heart of the city. From here, you'll drive to the city of Oxford where you'll begin your visit with a guided walking tour of this University City. Wander through the university's stunning grounds and immerse yourself in history as you admire illustrious buildings where so many literary giants have once roamed.
After some free time to explore on your own, you and your group will be transported to a world of magic and wonder at Warner Bros Studio. For at least four hours, you'll be guided through Diagon Alley, The Forbidden Forest, the Hogwarts Express, and so much more. Not only will you walk through original film sets, but you'll also marvel at authentic costumes and props, and learn the behind the scenes secrets that helped bring Harry Potter's fantastical world to life.
London Day Trip to Oxford University and Warner Bros. Studio Tour London – The Making of Harry Potter Tour Description
Your 10-hour day trip Includes:
Roundtrip transportation from London by executive coach

Professional tour manager

Admission to Warner Bros Studio - The Making of Harry Potter

Guided walking tour of Oxford

4 hours exploring the magical world of Harry Potter
Begin Your Day Trip Out of London
The day begins in the morning in central London, where your tour manager and your executive coach will be waiting for you. Once on the bus, you'll meet your excited group of fellow Potterheads and your day trip can start!
Oxford is your first stop of the day, which is about two hours away. Sit back and enjoy the ride, you've got a big day ahead!
Tour Oxford's Legendary University
Now that you've arrived in the enchanting city of Oxford, stretch your legs with a one-hour walking tour of the city's famed university. The University of Oxford is the oldest university in England, and was founded in 1167. Follow your knowledgeable guide past some of the university's most prominent buildings, lush green quadrangles, and cobblestone squares. You'll admire some of the most iconic buildings on campus, including the Radcliffe Camera, the Sheldonian Theatre, and the Bodleian Library—which Harry Potter fans will surely recognize. Marvel at the impressive, ivy-clad architecture as you imagine the many literary greats that walked through these same halls.
Visit a Selection of Colleges
The University of Oxford is expansive, and contains 38 independent, autonomous colleges. Your guide will lead you on a captivating tour, showcasing a curated selection of these prestigious colleges while providing fascinating insights. Christ Church, Magdalen, and St. John's are just a few of the impressive colleges that your guide will point out. After your walking tour, you'll complete your visit with some free time to explore on your own. Return to your favorite building or wander through the gorgeous cloisters—the choice is yours.
Enter the Magical World of Harry Potter
About one hour away from Oxford, you'll arrive at Warner Bros Studio, where you'll finally get to experience the fantastical world of Hogwarts for yourself. For the next four hours, The Making of Harry Potter tour will take you through the iconic film sets of all eight Harry Potter films. As you explore, stare in amazement at original props and costumes of some of your favorite characters.
Discover the Secrets of Movie Magic
As you immerse yourself in Harry Potter's fantastical universe, you'll learn the tricks of the trade that make up artists used to create realistic prosthetics and transform cast members into their beloved onscreen personas. Plus, you'll be treated to all the other behind the scenes secrets and special effects that were used to bring this wonderful world of wizardry to the big screen!
Wander down the Great Hall, Roam Through the Forbidden Forest, and Hop Aboard the Hogwarts Express!
Begin your journey by walking through the Great Hall and onto legendary film sets, including Dumbledore's office, 4 Privet Drive, the Gryffindor Common Room, and the Weasley kitchen—complete with the magical self washing frying pan!
Feel your favorite movie scenes come to life as you walk down Diagon Alley, visit the Ministry of Magic, brave the Forbidden Forest, and hop aboard the iconic Hogwarts Express for a photo!
Next, saunter through Gringotts Wizarding Bank, one of the newest tour additions. Lined by marble pillars and glistening chandeliers, your jaw will drop as you marvel at the costumes of Goblin bankers before coming upon the Sword of Gryffindor along with heaps of treasure.
Enter Professor Sprout's Greenhouse
End your magical journey with the Warner Bros Studio's brand new addition, Professor Sprout's beloved Greenhouse. An absolute favorite among Potterheads, now you can finally see where Hogwarts students learned about Herbology! Now that you've seen where that magic was made, it's time to depart Hogwarts and head back to London. You and your Harry Potter loving group can spend the drive comparing your favorite, and most surprising, behind the scenes secrets!
What you get with this tour
Round travel by executive coach
Historic walking tour of Oxford
Studio tour of The Making of Harry Potter
Behind the scenes secrets of bringing Hogwarts to life
Original props, costumes and special effects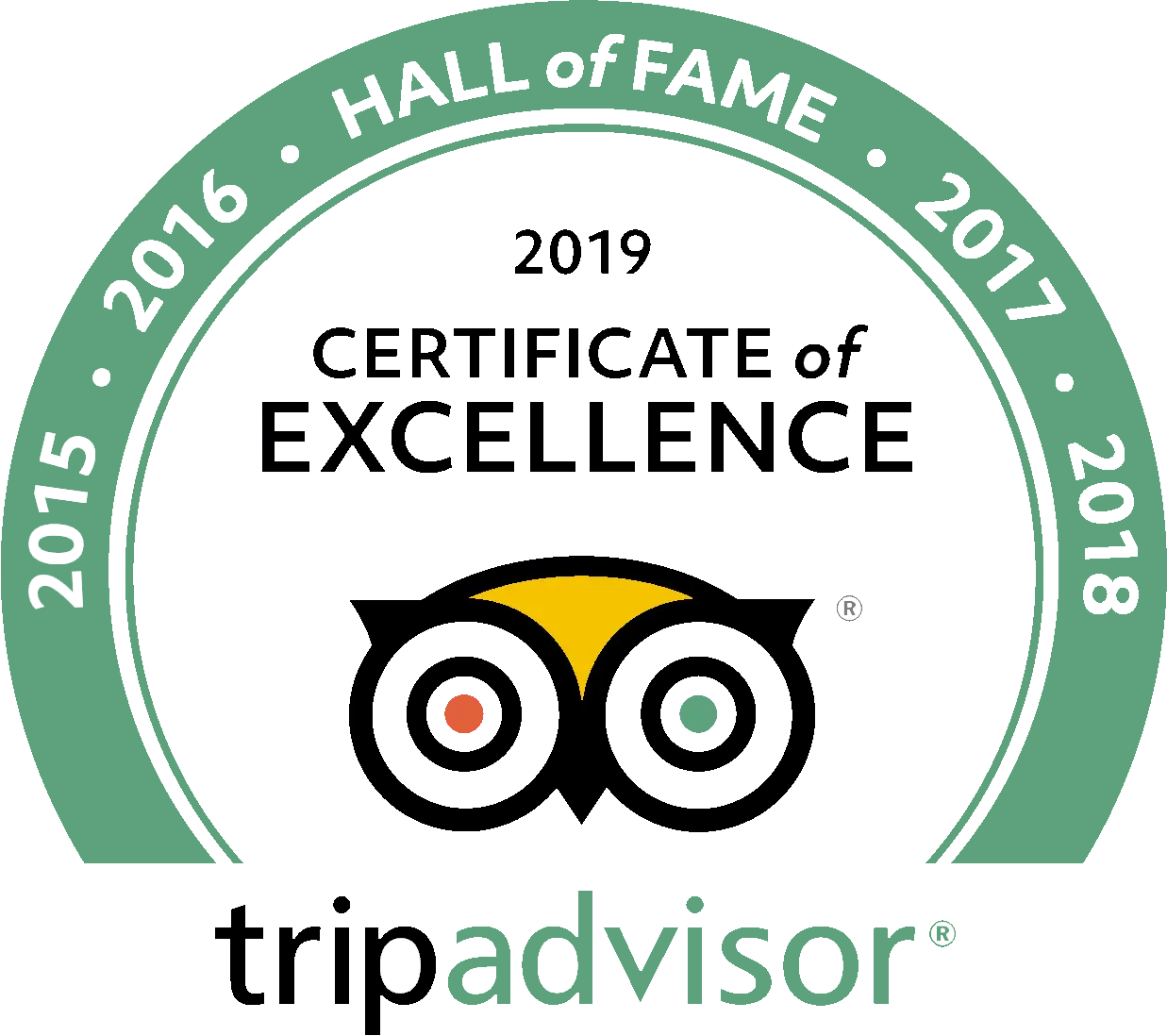 See what people are saying
0 total reviews
Leave a review
0.0/5 (based on 0 reviews)
Frequently Asked Questions
What to bring?
For your safety and comfort during the guided walking tour in Oxford, we strongly advise wearing comfortable footwear that provides stability and traction.
Is this tour run by The Tour Guy?
No, this tour is operated by one of our trusted and vetted partners in London.
What happens if it rains?
We run this tour rain or shine.
What is the cancellation policy for this tour?
We provide a complete refund for cancellations made up to 14 days prior to the travel date.
Can I bring my kids and do I have to pay for them?
Kids are welcome! Children aged 5-15 years old are charged at a discounted rate, and children under age 5 are free.
Does this tour include hotel pickup?
No, hotel pickup is not included in this tour.
Where does this tour end?
At the end of the tour, you will be dropped off at Gloucester Road Rube Station.
What to bring?
For your safety and comfort during the guided walking tour in Oxford, we strongly advise wearing comfortable footwear that provides stability and traction.
show more frequently asked questions