20% Off Tours in Nov/Dec with code WINTER20
Learn More
Use code SAVE5 when you buy 3 or more tours to save 5%
Free cancellation up to 24 hours before your tour.
Valid for all group tours.
Learn More
Florence City Walking Tour with Statue of David
Also visit the Ponte Vecchio, Florence Duomo and Piazza della Signoria
Our Florence Walking Tour visits the best things to see in Florence in three hours. Led by a local expert English-speaking guide, get insight into Michelangelo's David, the Ponte Vecchio and much more with skip the line access.
Included
What you get with this tour
Accademia Tickets Included
Itinerary
What you will see on this tour
Accademia
Duomo
Filippo Brunelleschi's Dome
Baptistry Doors
Florentine Gelato
Piazza della Signoria
Leather Market
Bronze Boar
Lampredotto/Trippa
Orsanmichele Church
Dante's District
Dante's Church
Ponte Vecchio
Discover the best of Tuscany's capital city, including the David statue, on a guided Florence walking tour. This is your chance to see the lasting legacy of Dante, the Medici family, Michelangelo, Machiavelli and Leonardo Da Vinci's lasting legacy on Florence. Under the guidance of an English-speaking guide, visit to the Accademia Gallery, Florence Duomo, Piazza della Signoria and Ponte Vecchio. This 3-hour tour includes:
- Skip the line Accademia tickets
- A walking tour of Florence
- A Maximum group size of 16
- A professional English-speaking guide
Visit the Accademia Gallery
This Galleria dell'Accademia is home to one of the most celebrated statues in existence: the David. Michelangelo di Lodovico Buonarroti Simoni was the only artist in Florence willing to work with this block of white marble, and he turned it into a masterpiece: Biblical hero David, known for his battle with Goliath. Right behind the Uffizi Gallery, the Galleria dell Accademia is the most visited museum in Florence. This means that long lines are usually par for the course. Luckily, we reserve your skip the line Accademia tickets ahead of time. This means, that the only line you will stand in is a short security line.
Short delays at the security check may occur during the busiest months, June and July. However, our team of experts works to prevent delays as much as possible.
The Duomo of Florence - Exterior
This iconic Duomo is Florence's most recognized landmark. Florence's cathedral towers over the city, the cathedral is topped by a magnificent Renaissance dome designed by Filippo Brunelleschi. From outside the Duomo cathedral, learn about the amazing piece of architecture, and get a look at the famed bronze Baptistry Doors.
Florentine Gelato
One Florentine man changed the dessert habits of Italy for the better. His name was Bernardo Buontalenti, and because of him, gelato was born. On this Florence walking tour, we pass by one of the best gelato shops in Florence. You're welcome to stop and buy one or take note of where the shop is for later on.
Piazza della Signoria, Florence
Filled with statues, fountains and beautiful architecture, Piazza della Signoria is the historical and emotional heart of Florence. The most prominent feature of the piazza is Florence's town hall, the Palazzo Vecchio. Note the Loggia dei lanzi, the beautiful exterior corridors of the Uffizi Museum, as walk by and learn about the Medici Family's impact on the history of Florence.
Dante's District and Church
If you're a fan of the Divine Poet, the next stop on the itinerary is not to be missed. See the outside of the house he grew up in, which now operates as a museum. Plus, see the little church of Santa Margherita. It's said that this is where Dante and Beatrice fell in love. Dante writes of Beatrice in his most famous work, "The Divine Comedy". Beatrice is buried in the church where a marker commemorates her life.
The Old Bridge
Ponte Vecchio means "Old Bridge" in Italian. Shops have lined the famed Ponte Vecchio since the 13th century. Originally, there were many types of shops, including fishmongers, butchers and tanners. These shops caused such a great stench in the area, that in 1593 Ferdinand I de' Medici proclaimed that only jewelers were allowed to ply their trade on the bridge.
After you visit the bridge, stroll to the Piazza San Marco and say arrivederci to your guide and group. If you've worked up an appetite, remember to ask your guide where to eat and drink in Florence, as locals they know tons of spots to try out.
Frequently Asked Questions
Where to meet?
At the big statue in San Marco Square. A representative will be there holding a sign with our company name on it.
What to bring?
Bring a little cash with you, for gelato and trippa (if you dare!). Since this is a walking tour, you'll need comfortable shoes. Avoid bringing large bags, both the Uffizi and Accademia require you to check them.
Q: Do we get to go inside the Duomo?
A: This tour includes a visit to the outside of the Cathedral and a chance to see the Baptistry Doors. It does not go inside. We want to make sure we cover as many sights as possible in a day and consider the Duomo to be far more magnificent from the outside. If you wish to climb the dome, we do offer a Florence Highlights Tour that proved tickets to do so.
Q: What should I bring with me?
A: Bring a little cash with you, just in case you want to stop for gelato (not included in the tour price). Since this is a walking tour, you'll need comfortable shoes. Avoid bringing large bags, the Accademia requires you to check them.
See more frequently asked questions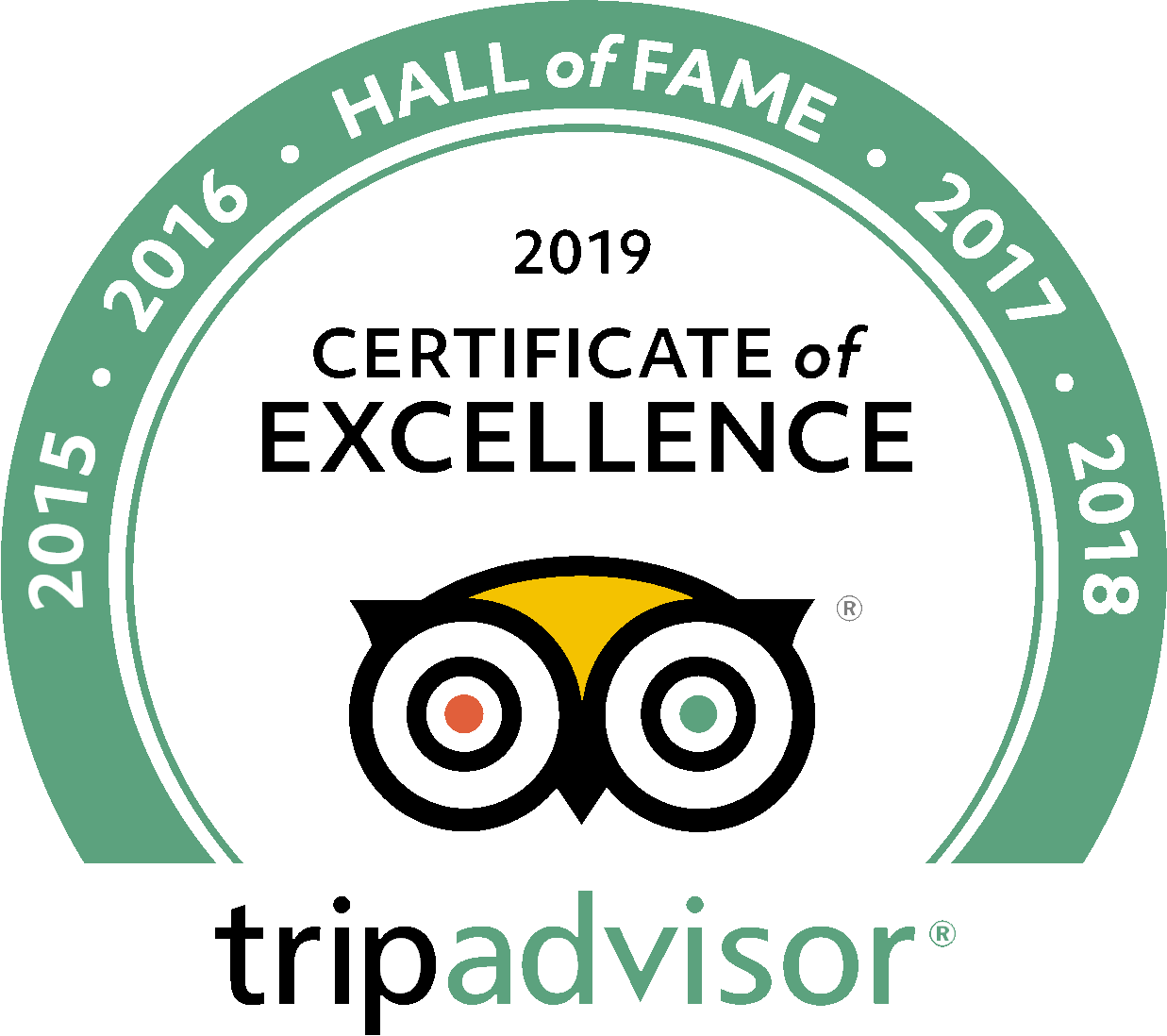 See what people are saying
36 total reviews
Leave a review
Mary
Loved Florence
Our tour guide was Patricia. She met us promptly at the starting point. It was a very hot day and I was concerned about all the walking. Patricia made sure that I was ok. We went to see David right at the start. Her art knowledge was amazing. She shared many details that I wasn't aware of. We loved the tour and Patricia was a great guide. Great tour company!!!
Aussie C
Florence City Walking Tour with Statue of David
We recently booked the Roman Guy's "Florence City Walking Tour with Statue of David" and really recommend to take this. Our guide Marco, was an obvious Art lover and connoisseur of the multitude of art in Florence, also he is an art professor at the local university, which I suppose helps.. :) The knowledge was more than impressive but what we believe was more important was his passion for this....this was remarkable and we cannot thank him enough for his effort and also his casual, laid back approach when telling his story....made it that much more interesting. Two thumbs up!!
stevepwhs
Great tour including a fantastic host Elaine.
We weren't sure what to expect on our Vatican tour but Elaine was so great mapping out our morning and proceeded to inform us of everything we were seeing. She had my wife in stitches laughing and 3-4 hours went by so quickly....despite the scorching heat. I recommend highly taking this tour with Elaine.