Delicious Florence Food Tour with Local Wine & Florentine Steak
Enjoy authentic eateries and try Florentine Steak, the city's signature dish
Why scramble around trying to find a place to eat when you can try some of Florence's best cuisine with a local Florentine? Cross over the Ponte Vecchio and try out some of Florence's best local spots.
Included
What you get with this tour
Itinerary
What you will see on this tour
Piazza della Signoria
Traditional Tuscan Food
Lampredotto Taste
Cross Ponte Vecchio
Italian Enoteca
Wine & Truffles!
Italian Bakery
Prato's Biscuit
Renaissance Building
Spaghetti alla Carrettiera
Florentine Steak* Tasting
Italian Gelato
On this Florence evening food tour, taste your way through the city of Florence as you learn all about the cuisine of the region. Meet local bakers, chefs and food enthusiasts along the way as your local foodie guide leads you on a delectable stroll through one of the most beautiful cities in the world. Make sure you arrive hungry, there's a lot to eat! Packed with traditional Tuscan foods and wine, experience a delicious taste of authentic Florence. This three hour food tour includes:
- Five tasting stops and plenty of Tuscan vino
- A sit-down traditonal dinner with Florentine steak
- A friendly and local English-speaking foodie guide
- A maximum group size of 14 people
Piazza Della Signoria
Your food tour in Florence starts in Piazza della Signoria, Florence's outdoor art gallery. Meet you food-loving guide and get a brief introduction to this important piazza. The Piazza della Signoria has been the center of political life in Florence since the 14th century. Michelangelo's David statue sits in the piazza and the prominent Palazzo Vecchio overlooks the square.
Traditional Florentine Food and Wine
Many of Italy's delicacies originate from the food eaten by "plebs" back in the day. Developed as a way to maximize food waste and use every part of an animal, this working-class style of cooking is responsible for the popularity of the lampredotto, or tripe, sandwich. Although the popular street food sandwich started out as the only thing poor people could afford, the tradition is still alive and well in modern Florence. Alongside the lampredotto, sample some pappa al pomodoro, followed by a selection of local cured meats and the first of many delicious glasses of wine.
Ponte Vecchio Bridge
Ponte Vecchio means "old bridge" in Italian. Shops have lined the famed Ponte Vecchio since the 13th century. Originally, there were many types of shops, including fishmongers, butchers and tanners. These shops caused such a great stench in the area, that in 1593 Ferdinand I proclaimed that only jewelers were allowed to set up shop on the bridge.
Tuscan Wine Tasting and Truffles
Florence is in Tuscany, one of the best wine-producing regions in the world. At your next stop, an outstanding wine bar, taste two different types of fine Tuscan Wine. Plus, taste some truffle and crostini in the heart of Florence. Remember, ask your guide if you have any questions or would like any advice on recipes.
Piazza Santo Spirito
Pass through Piazza Santo Spirito on the way to one of the best bakeries in Florence. Known as one of the most picturesque in Florence, this is where art meets nightlife. During the day, this is a peaceful place to wander through, especially when the local markets are active. In the evening, the square is where locals flock to enjoy a beer or cocktail. Artisan shops and art studios often open up in the evening too, giving this place a creative, hipster vibe.
Old-Style Italian Bakery
Right around the corner you'll find a family-run bakery where you get to sample cantucci, the biscuits of Prato. The owners claim to make the best in Florence, but you get to decide if they are right. After tasting both the almond and chocolate cantucci, bring home a bag for later.
Pasta and Florentine Steak*
A food tour in Florence without pasta or steak? No way! Sit down in a historical tavern, to an outstanding evening meal starting with pasta. Then if your group has four or more people, witness a cooking demonstration of the famous bistecca alla Fiorentina (Florentine Steak). Florence is famous around the world for this delightfully savory and rare meat. Finding a good one isn't easy. While it might seem undercooked, don't worry. This steak tastes like heaven on earth!
* If only three (or less) people end up on your food tour, we may end up serving tagliata instead of Florentina steak. Tagliata is a juicey and thick cut of beef that's simple and delicious.
The Best Gelato in Florence
If you've been in Italy, regardless of the time of year, you know how important it is to end each evening with Italian ice cream. It's almost a staple food for Italians (and certainly a staple for The Roman Guy team). Before ending your food tour in Florence, stop at a gelato shop for a refreshing after-dinner sweet. This place tops the chart amongst nearby gelaterie and is a well-known pit stop among locals.
Other Tours You May Like:
Frequently Asked Questions
Where to meet?
Piazza della Signoria - in the center of the square, near the Equestrian statue of Cosimo I (a man on a horse). A representative will be there holding a sign with our company name on it.
What to bring?
This is a leisurely walking tour, so make sure you wear comfortable shoes. Come hungry!
Q: Is Florentine steak always served?
A: If only three (or less) people end up on your tour, we might end up serving tagliata instead of Florentina steak. Tagliata is a juice & thick cut of beef that is grilled, then carved. Simple and delicious.
Q: First things first, how much wine do we actually get?
A: We promise at least 3 glasses, but in many places, it is served by the carafe which is the typical family style way in Rome. In this case, you can probably drink more, but don't overdo it!
Q: What if I have food allergies, intolerances or other requirements?
A: Please contact us in advance so we can do our best to accommodate your needs.
Q: Can I bring my kids and do I have to pay for them?
A: If your child is under 6 years of age and will not be eating during the tour, you do not need to pay for them. If they will be eating please pay the youth seat.
Q: Do the tasting stops on this tour ever change?
A: Stops and tastings on this tour are subject to change due to seasonal/holiday venue closures. As the places we frequent on this Rome Food Tour are local institutions and family-run businesses, they can close at any time with very little to no notice. In this situation, your guide will take you to another nearby eatery. If you have any doubts about your mobility, we recommend you take a Wine Day in the Chianti Hills from Florence or aPrivate Florence Walking Tour.
See more frequently asked questions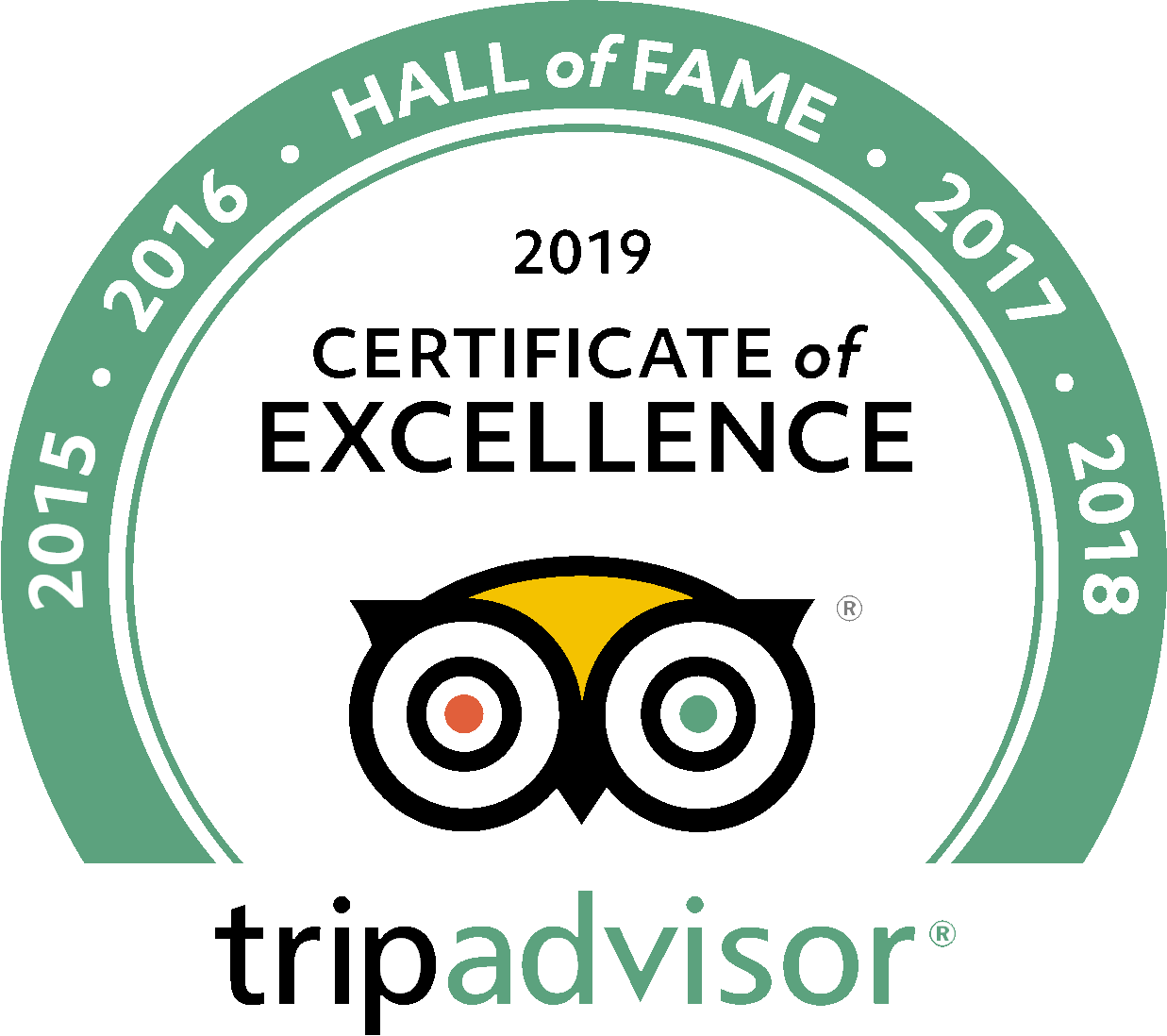 See what people are saying
33 total reviews
Leave a review
Richard
Tastiest tour!
Our Florence food tour was so tasty! Definitely the best way to get a taste of the culture. My family and I loved the food and our guide was fantastic and so friendly. It felt like a big dinner party. We love the Roman guy!
Bob R.
Delicious tour
This was the best way to see Florence, for sure. We loved our food. It was definitely small bites, but we knew what we were signing up for and it was all DELICIOUS. I wish there was a tour like this everywhere I traveled. Amazing!
sheck88
Great way to become aquatinted with Florence and it's amazing eats!
Our guide was Elena and she was fantastic!! Elena was easy to find near the marked meetup location and she was very kind and charming. She lead us on a tour of delicious food in Florence and we felt like we were getting all the insider knowledge. We started with small bites at a butcher shop and everything was delicious and set the night off on a great tone. The second place we tasted cheese but it was a bit under whelming because it was just one bite. Elena did a great job of explaining all the traditional Tuscan dishes and history of the region and she kept the wine flowing! The big finale of the trip is the Florentine steak. I though the portion size was plenty but for those expecting your own personal stake be warned, it's a large shared steak (ours was 800 kilos split among 6) so you'll get a few pieces with some potatoes, pasta and salad. I would recommend this tour as a great way to become aquatinted with Florence and it's amazing eats!