20% Off Tours in Nov/Dec with code WINTER20
Learn More
Use code SAVE5 when you buy 3 or more tours to save 5%
Free cancellation up to 24 hours before your tour.
Valid for all group tours.
Learn More
Private Detailed Itinerary Vatican in a Day Tour with Sistine Chapel
A Private Vatican Tour for Art History Nerds
Skip the lines and take a private tour of the Vatican Museums, with your own personal art historian guide. This private in-depth Vatican tour is your chance to see all the best galleries in the museums, both famous and off the beaten path.
Included
What you get with this tour
Enter an Hour Before the General Opening (morning tour only)
Visit the Sistine Chapel & St. Peter's Basilica
Passionate English-Speaking Guide
Itinerary
What you will see on this tour
Skip the Line Vatican Tickets
Sistine Chapel
Vatican Museums
Pinecone Courtyard
Vatican Pinacoteca
Laocoön and His Sons
Nero's Bath
Belvedere Torso
Gallery of the Candelabra
Gallery of the Tapestries
Gallery of Maps
Raphael Rooms
Borgia Apartments
St. Peter's Basilica
La Pietà by Michelangelo
Baldacchino by Bernini
The Underground Crypts
Climb St. Peter's Dome
Our Private Detailed Itinerary Vatican Tour is a one of a kind experience. Best for true art history buffs and museum lovers, this is the best experience for you if you're interested in every part of the Vatican Museums. From the Carriage Pavilion to the Sistine Chapel, learn about all the most intriguing and bizarre stories associated with the Vatican Museums. This private and exclusive experience includes skip the line tickets - learn about Vatican City as in-depth as possible on a tour. This 5-hour tour includes:
Early access to museums before general opening (morning tour only)
Skip the line Vatican tickets including Sistine Chapel and St. Peter's Basilica
A comprehensive visit to sections and galleries usually not seen on most Vatican tours
Your own personal English-Speaking Guide
Short delays at the security check may occur during our busiest months, often during the summer. We do, however, have a team of experts at the Vatican every morning to help our groups avoid delays as much as possible. At 7:30 a.m., meet your guide who will explain the Sistine Chapel while you prepare to enter the museums when the doors open for special groups at 8 a.m.
If you wish to stay in the Vatican Museums toward the end of your tour, you must forgo the guided visit to St. Peter's Basilica. If you choose to do this, you'll lose the chance to use the special entrance to St. Peter's Basilica from the Sistine Chapel and skip the lines with your guide. If you decide to leave the tour early, remember to return your headset to the tour guide.
Private Sistine Chapel Tour
The Sistine Chapel is one of the most celebrated sites in Western civilization, thanks to the monumental fresco paintings that cover the walls and ceiling. If you book the earlier time slot of this private Vatican tour, it includes early access privileges. This means you get to visit Michelangelo's Sistine Chapel before the general public is allowed inside at 9 a.m.
In addition to its status as a masterpiece, the Sistine Chapel is also where cardinals gather to elect new popes. Now restored, every detail and color of the frescoes is easy to admire. The best way to see the chapel is by entering as early as possible. Consequently, this is why an early access, skip the line Vatican tour is the best way to see Michelangelo's work.
The Sistine Chapel is a place of worship, therefore, speaking inside is not allowed. Since our guide cannot explain the frescoes while you are inside, we explain the chapel in advance and provide you with a map/handout for reference before you enter. Men and women must cover their knees and shoulders before entering. We understand the summers in Rome get hot, a good alternative is to bring a scarf or shawl to cover up with before you enter.
Vatican Art Gallery
One of the most fascinating rooms at the Vatican Museums is the Pinacoteca, also known as the Vatican Art Gallery. Made up of a series of rooms, in chronological order and separated by school of art, the Pinacoteca is home to some of the most extraordinary paintings in the world. Get up close and personal to over 450 works of art, painted by the likes of Caravaggio, Raphael, Titian and Leonardo. On other private Vatican tours, this part of the Vatican Museums is often overlooked, but not on this one.
The Popemobile
The Carriage Pavilion is another collection that's almost never included on other tours. Featuring an antique collection of vehicles driven by popes, the Fiat Campagnola where Pope John Paul II was almost assassinated in 1981 is on display here. Plus, see three other Popemobiles and a Renault 4 that was donated to Pope Francis in 2013.
Bramante Lazzari's Architecture
The next stop on the tour is a visit to the Bramante Courtyard (designed by Bramante Lazzari) and the Pio-Clementino Museum. Home to the "Apollo Belvedere", the "Belvedere Torso" and "Laocoön and His Sons", these iconic statues reveal so much about the history of art. Then, visit the biggest bathtub you'll ever see, designed for Emperor Nero himself. Measuring 25 feet in diameter, the tub is made from a type of red marble so rare that there's no way to recreate it.
The Peninsula Before it Was Italy
Led by your personal guide, visit our favorite galleries. Walk through the Gallery of the Candelabra, Gallery of the Tapestries and Gallery of the Maps. Predating a unified Italy by nearly 300 years, the painted topographical maps in the Gallery of the Maps are an incredible look into how Italians saw their surrounding geography and political boundaries. In one of the maps, there's a sea monster. See if you can spot it!
A Gathering of Great Minds
Frescoed by Raphael, visit the series of papal apartments now called the Stanze di Raffaello (Raphael Rooms). By far, the most celebrated works of art here is the "School of Athens". Depicting here, a gathering of the greatest mathematicians, philosophers and scientists discuss ideas in the epitome of Renaissance art.
Borgia Apartments
Next, go downstairs and walk through the private chambers of Borgia Pope Alexander VI. The Early Renaissance art here is by Pinturicchio, a fellow pupil alongside Raphael himself. In 1503, after the death of Borgia Pope Alexander VI, the rooms fell out of use for centuries. Finally, in 1889, Pope Leo XIII restored the apartments. Besides the frescoes, the collection is home to about 600 sculptures and other works of art by Chagall, Dalí, Kandinsky and others.
St. Peter's Basilica and the Papal Tombs
Except on Wednesdays
The final stop on this private Vatican tour is St. Peter's Basilica. Skip the lines and enter through a special door to see the most opulent church in the world. Home to the Baldacchino, La Pieta and more, St. Peter's is absolutely massive. To put it in perspective, the "Statue of Liberty", pedestal and all, would fit inside it. Just like the Florence Duomo, St. Peter's Basilica's dome was inspired by the Pantheon. The tallest dome in the world, St. Peter's dome is distinct amidst Rome's classic skyline.
Remember, it isn't possible to return to the Vatican Museums from St. Peter's Basilica. If you want more time inside the museums, you must forgo the guided tour of the basilica. Also, if you'd like to stay in St. Peter's Basilica longer, don't leave with the guide to take photos in the piazza. Because the security line is long and re-entry on your own is not recommended, we suggest you stay inside St. Peter's and explore on your own after the tour concludes.
Frequently Asked Questions
Where to meet?
Between Hotel Alimandi and Caffé Vaticano, at the top of the big staircase (Viale Vaticano, 100). A representative will be there holding a sign with our company name on it.
What to bring?
Entrance into any religious site requires a strict dress code. Knees and shoulders MUST be covered for both men and women. We understand the summers in Rome are hot - a great alternative is to bring a shawl/scarf/sweater with you. Also, comfortable shoes are always recommended for walking tours. We kindly ask that you leave any large backpacks or tripods at your accommodation as they are not permitted inside the museums.
Q: Is there a dress code to enter the religious sites on this tour?
A: We ask both men and women to cover knees and shoulders, otherwise you may be refused entry to religious sites and miss out on a portion of your tour. We understand the summers in Rome can be hot, so a great alternative is to bring a shawl/scarf/sweater with you. That way, you can cover your knees and shoulders when necessary.
Q: Does this tour always include St. Peter's Basilica?
A: St. Peter's Basilica is closed on Wednesday's in the morning due to the papal audience. We still run the tour because it might be your only day in Rome! Instead, we visit some of the most iconic statues in the world and Emperor Nero's enormous marble bathtub.
Q: Does the tour go inside at 7:30 am without waiting in any lines?
A: As an accredited tour operator we do not have to wait in the ticket line, but we still have to wait in a security line. For this reason, we leave the meeting point as early as possible and get in the security line reserved for tour operators. The doors open for us at 8 am, an hour before the general public.
Q: What are the chances my tour will be cancelled or the Vatican will close something?
A: We run the tour rain or shine all year round. Although it is rare, sometimes part of the Vatican City closes for special religious events. If an area normally covered on a tour is closed, our guide will still provide explanations of the closed areas from outside. Plus, we will show you an extra site or gallery to compensate.
See more frequently asked questions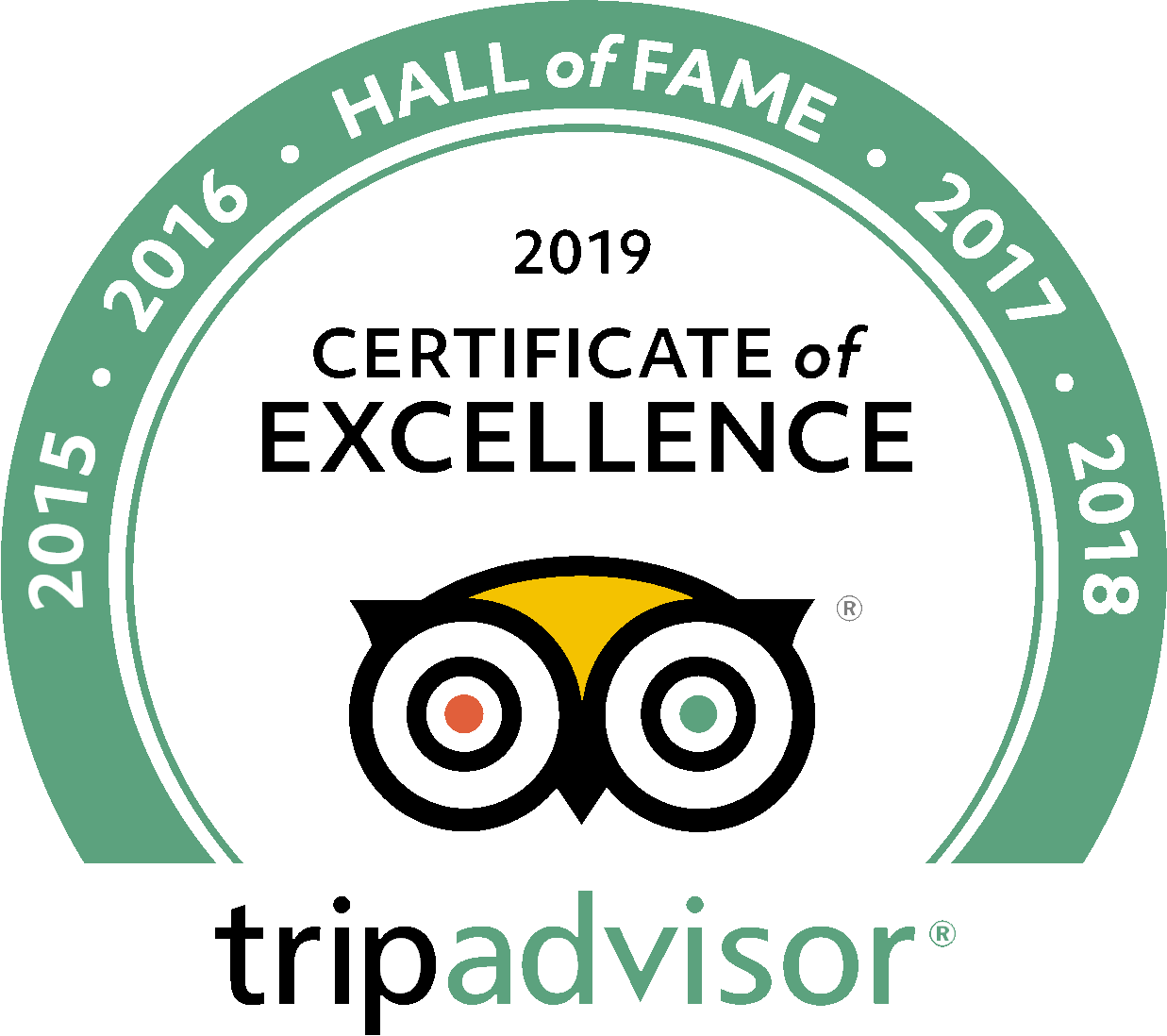 See what people are saying
5 total reviews
Leave a review
knahallaco
Nice tour, getting in early is defitley worth it
Worthwhile tour, you'll get a lot of information and history throughout and getting in early is definitely worth it. On that note be prepared because you'll still wait in line to get in, for the guide to get tickets, and in other areas due to just the sheer amount of interest in this place. In the end it's nice to have everything done for you so you just have to show up and see the sites. - Once at St. Peters you should definitely climb to the top of the dome if you're capable. It's not part of the tour (our guide did talk about it) and it's a relatively demanding 500+ stairs (200+ if you pay a few dollars extra for the elevator) but the views are incredible.
chicb2019
The Roman Guy
We took an early morning tour of the Vatican with The Roman Guy Co. Our tour guide was an Italian woman who was an archaeologist. She spoke English very well, was very knowledgeable, funny and helpful about other sites we might want to see that weren't on the tour. We're glad we booked the tour we wouldnt have seen or learned a fraction of what we did if we toured on our own. I unfortunately cant remember the tour guides name but thanks Roman Guy for supplying quality people for your tours
Neil B
A History Buff's Fantasy
My buddy and I wanted to see the Vatican and did tons of reading beforehand but our guide was able to provide us with more knowledge than we thought possible. She knew all the answers to our questions and left us speechless. Will book with the Roman Guy again!