Use code SAVE5 when you buy 2 or more tours to save 5%
Free 24hr cancellation on small group tours!
Learn More
Private Family-Friendly Vatican and Sistine Chapel Tour
Rome for Kids
With the help of a private child-friendly professional guide, enjoy a journey through time and art on a Vatican Treasure Hunt through the Vatican Museums. Designed for kids ages 5-10 (and their parents!)
Tour Details
Vatican Museums Treasure Hunt
Child-Friendly Guide
Laocoön and His Sons
Egyptian Collection
The Story of Medusa
Stories of Emperors and Gods
Gallery of the Maps
Sistine Chapel
St. Peter's Basilica
Special Prizes
If you're planning a family trip to Rome with kids, we offer a family-friendly Vatican tour. Any parent who's tried to bring young kids to a museum knows the struggle of keeping little ones amused and engaged; why not leave the heavy-lifting to us? After skipping the lines, go on a Vatican Treasure Hunt with clues that reveal hidden secrets and uncover meaning behind the treasured art in the collections. With a private child-friendly guide, this tour is best suited for families with kids between 5 and 10 years old. With multiple start times, this 3-hour tour includes:
- Skip the line tickets
- A personal, English-speaking kid-friendly guide
- A Vatican Treasure Hunt
- Entrance to the Sistine Chapel
- Special prizes for kids
Vatican Treasure Hunt

After meeting your personal guide, follow them into a shorter security line before going into the Vatican Museums and beginning your Vatican Treasure Hunt. This family-friendly Vatican tour puts your children in charge. Each child is given a map, which features a path through the museums, along with a list of items to discover along the way. As your kids find certain symbols, paintings, tapestries and optical illusions, the Vatican Museums spring to life. There is also plenty of time for storytelling in between stops.
The Egyptian Collection at the Vatican
Kids love learning about ancient Egypt. The Egyptian Collection at the Vatican Museums features sculptures and other important artwork that illustrates the relationship between the Roman Empire and ancient Egypt. Among other pieces acquired by former popes, find impressive statues of animal-headed gods and prized sarcophagi from the third century B.C. There's even a mummy featured in the gallery.
Greek and Roman Mythology
Next up is a visit to the Octagonal Courtyard (designed by Bramante Lazzari), home to the Apollo Belvedere, Laocoön and His Sons, the Belvedere Torso, the River God Arno and Perseus Triumphant. This is where Renaissance and Baroque masters like Michelangelo, Raphael and Bernini used to sit and sketch. Learn about the fascinating Greek and Roman mythology behind the iconic statues in the courtyard, then, visit one of the biggest and oldest bathtubs you'll ever see. Emperor Nero's giant porphyry bathtub, 25 feet across, weighs thousands of pounds and costs over two billion dollars.
The Stone Zoo
The Hall of the Animals was set up under set up under Pope Pius VI (1775-1799) and features a "stone zoo" of animal sculptures. The animals are positioned in amusing interactions with one another and also relate back to the gods and heroes of the ancient world. At this stop in the tour, the children are asked to look around and spot various animals among the numerous statues.
Optical Illusions and Sea Monsters
Explore the Gallery of the Candelabra, Gallery of the Tapestries and our personal favorite, the Gallery of the Maps. In each of these rooms, the kids look for optical illusions and assorted images in the artwork. In the Gallery of the Tapestries, designed by the school of Raphael, look out for the image of Christ whose eyes follow you. In the Gallery of the Maps, hunt for the image of a sea monster hidden among the largest collection of topographical maps ever created.
Enter the Sistine Chapel
Only when you are inside, is it clear why the Sistine Chapel is one of the most celebrated works of art in Western civilization. No speaking is allowed inside the sacred Chapel, but don't worry, before you enter, your guide explains the magnitude of Michelangelo's artwork. The chance to admire the Sistine Chapel's splendor is also a well-earned reward for parents and a chance for tired kids to take a sitting break.
Please Note: Since the Sistine Chapel is a sacred place, both men and women (and kids) must cover their knees and shoulders. Otherwise, you may be refused entry to a portion of your Vatican tour. We understand the summers in Rome are hot - a great alternative is to bring a shawl/scarf/sweater with you. That way, you can cover your knees and shoulders when necessary.
Witness St. Peter's Basilica
The tour concludes in St. Peter's Basilica, a massive church filled with artwork from some of the most celebrated artists in history. On this family-friendly Vatican tour, skip the long lines snaking through St. Peter's Square and head into the most palatial church in the world. Once inside, admire masterpieces including the Baldacchino, La Pieta, the statue of St. Peter and more.
Even if you aren't an art fanatic, just the size of the basilica (two football fields) will floor you and your family. If you've worked up an appetite, ask your guide where to eat near the Vatican before you say Arrivederci.
Important: You cannot return to the Vatican Museums from St. Peter's Basilica. If you want more time inside the museums you must forgo the basilica. Inform your guide at the beginning of the tour. Also, if you'd like to stay in St. Peter's Basilica longer, don't leave with the guide to take photos in the piazza. The security line is long and re-entry on your own is not recommended so we suggest you stay inside and explore on your own after the tour is over.
Climb to the top of St. Peter's Dome
If you and your family want to take in some incredible views, climbing St. Peter's Dome is one of the best things to do in Rome. Before leaving St. Peter's Basilica, ask your guide how to access it. You can skip over 200 steps, which is a great option for the kids, by catching an elevator part of the way, then it's another 320 steps after the elevator ride to the top. Tickets to the dome cost about 8-10 euros, but trust us, the view is worth it.
What you get with this tour
A Family-Friendly Vatican Tour
Skip the Line Vatican Tickets
Visit the Sistine Chapel and St. Peter's Basilica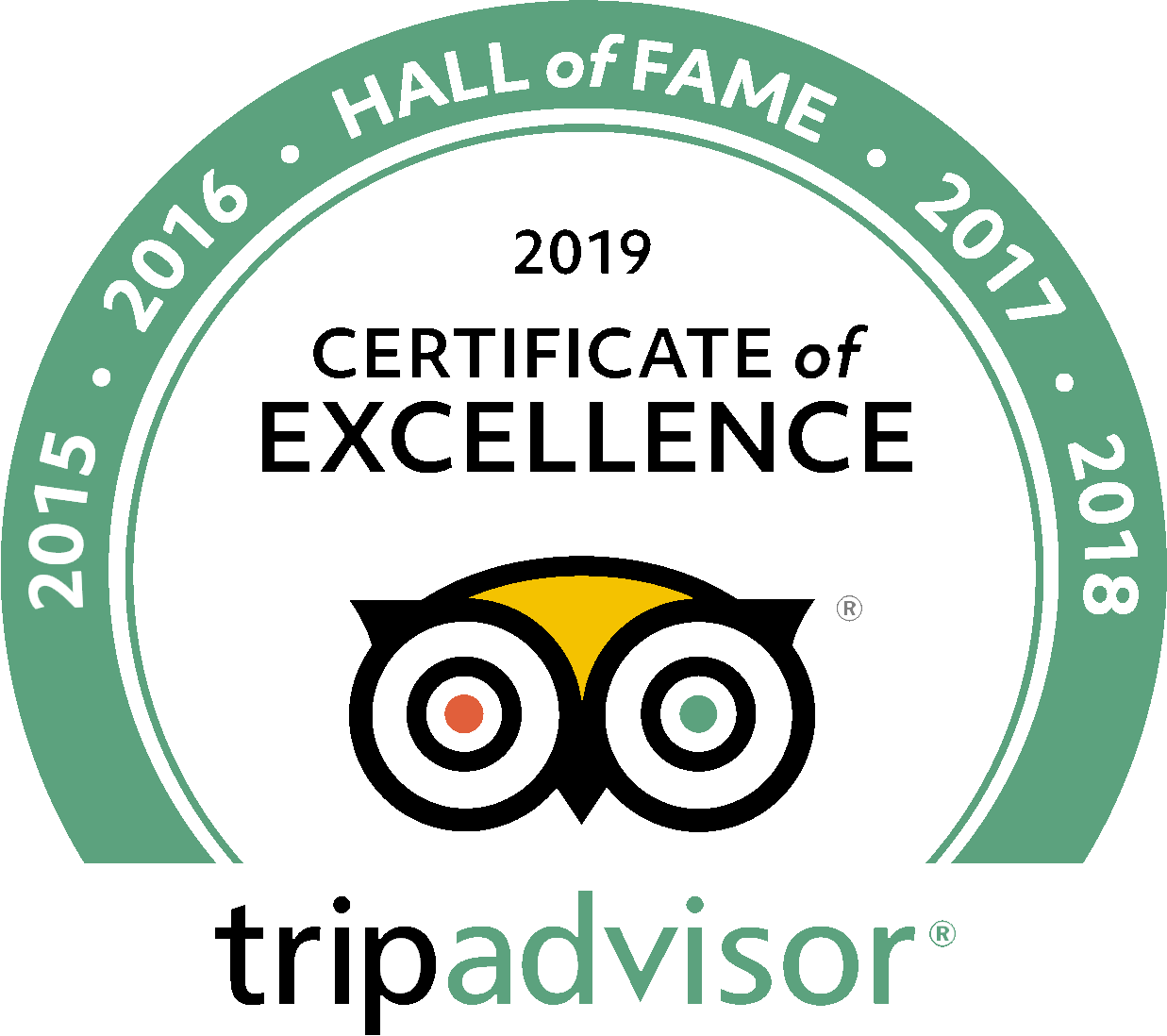 See what people are saying
7 total reviews
Leave a review
Average customer rating
5.00 / 5 based on 7 total reviews
Only way to see the Vatican with kids
I knew my kids were not going to be impressed with visiting museums on their vacation, but this tour was one they really enjoyed. Our guide was engaging and passionate, and the treasure hunt kept their interest up. My husband and I learned a lot and were less stressed since the kids were having fun.
Best tour for kids
This was great! My kids loved the scavenger hunt and we loved actually being able to learn about the museum. If you have children, this is a must.
Bring your kids!
Was nervous to bring our 2 and 7 year old to the Vatican but our guide was perfect with handling our family. We highly recommend this private tour to every family traveling with kids.
Reviewed by
Elizabeth Jan
Frequently Asked Questions
Where to meet?
Between Hotel Alimandi and Caffé Vaticano, at the top of the big staircase (Viale Vaticano, 100). A representative will be there holding a sign with our company name on it.
What to bring?
Cover your knees and shoulders, there's no need to dress like the people who live in Vatican City, just avoid short pants, dresses and tank tops. If you're a woman and you are wearing something that bares your shoulders, bring a long a shall or sweater. Comfortable shoes are always recommended for walking tours.
Q: Do I have to pay for babies and toddlers?
A: Children under three are free of charge, but if you want them to receive the gift at the end of the tour, pay for a "five and under" ticket.
Q: I don't see any availability in the calendar, what should I do?
A: If you're trying to make a booking up to 2 weeks in advance, the website will show no availability, but feel free to contact us and we will do our best to accommodate you.
Q: Is there a dress code to enter the religious sites on this tour?
A: We ask both men and women to cover knees and shoulders, otherwise you may be refused entry to religious sites and miss out on a portion of your tour. We understand the summers in Rome can be hot, so a great alternative is to bring a shawl/scarf/sweater with you. That way, you can cover your knees and shoulders when necessary.
Q: What are the chances my tour will be canceled or the Vatican will close something?
A: We run the tour rain or shine all year round. Although it is rare, sometimes part of the Vatican City closes for special religious events. If an area normally covered on a tour is closed, our guide will still provide explanations of the closed areas from outside. Plus, we will show you an extra site or gallery to compensate.
Q: Does the tour really go right inside without waiting in any lines?

A: As an accredited tour operator we do not have to wait in the ticket line, but we still have to wait in a security line. For this reason, we leave the meeting point as early as possible and get in a much shorter security line reserved for tour operators.
See more frequently asked questions