3-Hour Scenic Golf Cart Tour of Rome in a Small Group
Experience the Eternal City in complete comfort with stops at 8 iconic UNESCO World Heritage sites
Looking for a fun way to see Rome without being on your feet all day? Then hop on this open-air, 7-seater Golf Cart for an unforgettable historic ride through The Eternal City! You'll learn your way around Rome while seeing the most important places, including Circus Maximus, St. Peter's Basilica, The Pantheon, The Colosseum, Piazza Venezia, Altare della Patria, The Mouth of Truth, and much, much more!
Rome by Golf Cart
Circus Maximum​
Trastevere District ​
Piazza Venezia ​
Discover Rome with Ease​
Colosseum​
Hidden Gems of Rome​
Unforgettable Experience​
You'll join your English-speaking guide aboard a 7-seater golf cart for a comfortable journey around Rome. Starting things off at the aromatic Orange Garden, you'll have a chance to peep through the secret keyhole for a view that most tourists miss. Comfortable city tour in a 7-seater Eco Tuk Tuk
You'll head to Circus Maximus for a view of the ancient ruins, then ride through hip Trastevere, up to the panoramic viewpoint of the Janiculum Terrace, and then down to Vatican City. Next, you'll see the famous Pantheon, the Trevi Fountain, take a ride around Piazza Venezia to witness the grandeur of the Victor Emmanuel II National Monument, see the Mouth of Truth, and get a glimpse of the Roman Forum. You'll see the Spanish Steps and catch a bit of shade in Villa Borghese Park before heading to Piazza del Popolo.
Your tour concludes with an outside view of the Tomb of Emperor Augustus and then, the iconic symbol of Rome, The Colosseum. The best part? No sore feet! You'll see more in a day on this tour than you could possibly cover on foot, preserving your precious energy for relaxing sunset strolls and gelato hunting! Golf Cart Tour of Rome in a Small Group Description
Your 3-hour tour includes: Experienced English-speaking guide
The Orange Garden

The Keyhole

Circus Maximus

Trastevere

Janiculum Terrace

Piazza S.Petro and St. Peter's Basilica

The Pantheon

Trevi Fountain

Piazza Venezia and the Altare della Patria

The Mouth of Truth

The Roman Forum

The Spanish Steps

Villa Borghese

Piazza del Popolo

Tomb of Emperor Augustus

The Colosseum

Maximum group size of 7
The Orange Garden
This is the panoramic view that will take your breath away! Also known as Savello Park, this hilltop perspective gives you a moment to take in the enormity of Rome and enjoy the pastel-colored rooftops that dot the skyline. It's easy to see why this majestic park sitting high on Aventine Hill, lined with fragrant orange trees, is considered to be the most romantic park in Rome.
The Keyhole
This unique viewpoint is easy for most tourists to miss. Squint one eye and peek through this unassuming keyhole, and you'll discover a spectacular view that captures three sovereignties in one. St. Peter's Dome appears first, representing the Vatican State, artfully framed in a picture-perfect dome of garden hedges. You'll also see the grand Magistral Villa belonging to the Order of Malta, and the square that's home to the Italian State.
Circus Maximus
A must-see UNESCO-listed site, Circus Maximus is steeped in history. You'll see the sprawling exterior of this ancient sports and entertainment complex, the largest of its kind, even today. Romans would gather here for chariot races, political rallies, celebrations, and public executions. It's also where the heroic acts of the Sabine women took place, effectively ending the battles between Rome and the surrounding towns and securing the future of the city.
Trastevere
Next, you'll head to the picturesque neighborhood of Trastevere, a hotspot for lively bars and hip restaurants. As you ride comfortably (rather than walk, uncomfortably) over the cobblestone streets, you'll pass boutique storefronts, artistic murals, and of course, plenty of options for a creamy, cooling, Italian gelato!
Janiculum Terrace
Riding effortlessly up the steep Janiculum Hill, you'll come to a wide terrace with one of the most breathtaking views of Rome. Known locally as Terrazza del Gianicolo, you can snap pictures of this panoramic scene to your heart's content. See the snaking Tiber River and admire the countless domes and church bells that dot the city. Every day at noon, this is the spot where a blank cannon is fired, rain or shine. First initiated by Pope Pius IX in 1847, the cannon was fired to synchronize the church bells of the city so that everyone was marking and abiding by the official time.
Piazza S.Petro and St. Peter's Basilica
Next, you'll cruise into a different country to admire one of the most visited attractions in Rome (though technically, Vatican City). Built on the sacred remains of the crucified St. Peter, the Vatican was commissioned by Pope Alexander II in 1656. Designed by Neapolitan architect Gian Lorenzo Bernini, this Catholic gathering place is marked by the iconic UNESCO-listed St. Peter's Basilica at its head.
The Pantheon
Your eyes are in for a treat as you approach the impressive, sky-reaching columns of the Pantheon. This 2,000-year-old building is one of the best-preserved ancient structures in the world, boasting the largest unsupported concrete dome on Earth. Originally believed to be a temple built for the gods, it was converted to a Christian church in 609 A.D. This is also the burial place of two Italian kings and the artist Raphael.
Trevi Fountain
Pictures simply don't do justice to this spectacular sculpture! Prepare to be wowed as you exit the narrow streets (the "tre via" meaning three streets) to view the breathtaking Trevi Fountain. Made famous in movies like La Dolce Vita, Angels and Demons, The Lizzie McGuire Movie, and Roman Holiday, the stark white marble and turquoise blue water are a treat for the senses. You'll immediately understand why this fountain makes such a lasting impression on visitors. Don't forget to make a wish!
Piazza Venezia and the Altare della Patria
As you approach Piazza Venezia, you'll be awed by the colossal man on the horse decked out in military armor. Perched front and center is an imposing statue built in 1911, a tribute to Italy's first post-unification King, Victor Emmanuel II.
The Mouth of Truth
This marble disc has bore many legends, though no one really knows the true purpose of La Bocca della Verità. The bearded face is said to resemble Oceanus, the titan god of the sea. Roman legend says that when you rest your hand on his agape mouth, you may end up losing it if you're not telling the truth about something. Will you risk it?
The Roman Forum
The center of public life for over a millennium, this was home to the most important buildings in ancient Rome. Here, you'll see countless ruins that were important in the daily lives of Romans. Home to government buildings, religious monuments, and commercial operations, this was once the beating heart of the city.
The Spanish Steps
The three terraces of this Baroque-style monument represent the Holy Trinity. Exactly 135 marble steps lead to an Egyptian obelisk and, yet another, rather impressive view. This famous staircase is nicknamed for its proximity to the Spanish Embassy when it was constructed back in the 1700s. Its original name, however, is Scalinata della Trinità dei Monti.
Villa Borghese
Next, you'll escape the crowds and head for greener pastures…the "green lungs" of Rome, to be precise. Villa Borghese is the largest park in Rome, opened to the public in 1903. Enjoy a relaxing ride through the tree-shaded pathways while admiring the manicured gardens and Roman art.
Piazza del Popolo
Sit back and enjoy the bustling action of Rome's largest square, Piazza del Popolo. Once serving as the grand entrance into the ancient city of Rome, it is now home to the Flaminian Obelisk, which was brought over from Circus Maximus in 1589. On each side of the obelisk, you'll see two churches, Santa Maria dei Miracoli and Santa Maria in Montesanto, which at first sight appear identical. See if you can spot the subtle differences!
Tomb of Emperor Augustus
The largest circular tomb ever known to exist, this round burial structure was built in 28 B.C. Octavian Augustus envisioned this to be the final resting place for himself and his family. Reduced to ruins before being transformed into a fortress, a garden, an amphitheater, and an early 20th-century concert hall, reconstruction began in the 1930s to restore the mausoleum to its original appearance.
The Colosseum
Your tour of Rome will finish in the most majestic of settings, Il Colosseo. Known as the visual symbol of Rome, it was the site of everything big, welcoming up to 50,000 spectators to gladiator fights, battle reenactments, and public executions. It's easy to see how this colossal complex got its name, and why such an enormous structure was required to represent the empire known for its military strength, engineering ingenuity, and its political power.
What you get with this tour
3-hour open-air seated tour around the city
8 UNESCO World Heritage sites including Circus Maximus, St. Peter's Basilica, The Pantheon, The Colosseum, Piazza Venezia, Altare della Patria, and The Mouth of Truth
The Orange Garden (and the secret keyhole)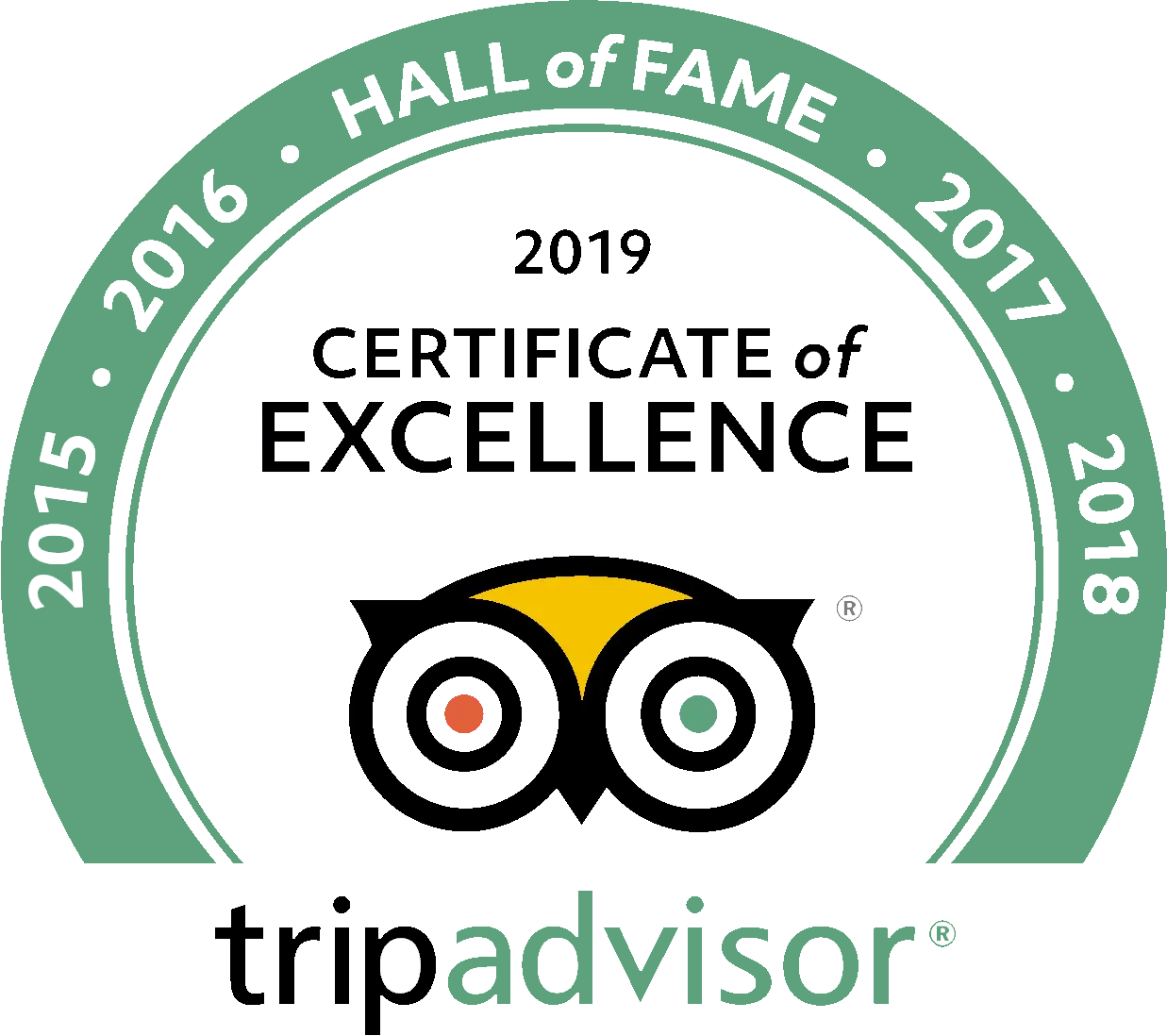 See what people are saying
3 total reviews
Leave a review
5.0/5 (based on 3 reviews)
Golf cart in Rome
Reviewed by
Brigitte Belisle
Best way to visit Rome! Very Satisfied. Our guide very professional and friendly and fexible to our needs. I highly recommend this tour.
Best way to see Rome
Reviewed by
Jane Christine Eyre
Rome can be overwhelming to tackle on your own. Local knowledge is essential and this tour was perfect to orientate us around this epic and iconic city. Touring in a golf cart got us places no bus could go and Maurizio's commentary brought the history to life. Definitely recommend this tour.
we are a family of 7 and it was the highlight of our trip in Rome , the Guide was very good . Great stops and informative thank you
Frequently Asked Questions
What to bring?
Wear whatever feels most comfortable for a mostly seated 3-hour tour. If the weather looks questionable, bring rain gear and an extra layer, just in case.
What to bring?
Wear whatever feels most comfortable for a mostly seated 3-hour tour. If the weather looks questionable, bring rain gear and an extra layer, just in case.
Is this tour run by The Tour Guy?
No, this tour is operated by one of our trusted and vetted partners in Rome.
What if I have concerns about my mobility on this tour?
This tour mostly takes place on a golf cart, but will occasionally require some walking if you'd like to get out and take photos of the attractions. The ability to board and exit the golf cart at relevant stops safely should be considered. If you have any doubts about your mobility on this tour, we suggest taking a Private Colosseum Tour with Roman Forum, and Palatine Hill so your experience can be more tailored to your needs and equally enjoyable.
What happens if it rains?
We will contact you in advance if any weather disruptions are expected.
Is it possible The Tour Guy will change this Rome tour time?
If any changes need to be made to the selected itinerary, we will notify you in advance. Be sure to monitor your email as we will contact you before the tour with any changes.
How comprehensive are the stops on this tour?
Our tour is a visual city experience from the comfort of the 7-seater golf cart. You'll be covering all of the most important sites of Rome, but admission to sites is not included on this tour. It's a great way to get your bearings around the city while seeing the most iconic monuments!
Is lunch included?
No, lunch is not included. But you will have opportunities to stop for snacks, coffee, and of course, gelato! after the tour.
show more frequently asked questions