Use code SAVE5 when you buy 2 or more tours to save 5%
Free 24hr cancellation on small group tours!
Learn More
Trastevere and Jewish Ghetto Private Rome Tour
Rome's Two Best Neighborhoods
Join us on a private tour through two of the most vibrant and history-rich neighborhoods of Rome — the Jewish Ghetto and Trastevere. Led by a private tour guide, this tour includes Jewish "pizza", the Basilica of Santa Maria & the Portico d'Ottavia.
Tour Details
Heart of Trastevere
Basilica Santa Maria in Trastevere
Side Streets
Hidden Gem!
Ancient Crypt
Ancient Jewish Synagogue
The Broken Bridge
Tiber Island
Ponte Fabricio
Jewish Ghetto
Portico d'Ottavia
Teatro di Marcellus
Palazzo Mattei
Turtle Fountain
Main Street
Jewish History
Jewish Synagogue
Jewish Synagogue
Do you want to explore the culture and religious background of some of Rome's best neighborhoods? If so, this is the perfect tour for you!
Rome is a city with endless things to see and do. After you have seen the Colosseum, Sistine Chapel and Spanish Steps, we know that you've only scratched the surface of the eternal city. So we've put together an experience that is a little more niche, and perfect for those of you who are interested in the religion and culture of the city. Introducing our Private Trastevere & Jewish Ghetto Rome Tour. This 3-hour tour includes:
- The Basilica of Santa Maria in Trastevere
- Professional, English-speaking private tour guide
- Walking tour of Trastevere
- The Basilica of San Crisogono
- Walking tour of the Jewish Ghetto
Basilica of Santa Maria in Trastevere
Your tour begins in one of Rome's most historic neighborhoods, Trastevere. Once you have met your local expert Rome guide, you will start the tour by exploring the heart of Trastevere, Piazza Santa Maria. Here, you will find the stunning Basilica of Santa Maria in Trastevere, one of Rome's oldest and most beautiful churches. Your guide will unravel the history and stories surrounding this Roman treasure as you admire its external facade, before entering the site to discover more of its stunning works of art.
Roaming Around Trastevere
After visiting the church, you will then continue by exploring more of Trastevere, walking down its beautiful cobblestone streets and learning more about the neighborhood. During your walk, you'll come to your second stop, a beautiful church that is rarely seen by tourists - San Crisogono. In true "off the beaten path" style, your guide will lead you underground the church*, where you'll come across an archeological site that dates back to the time of Constantine I. During this part of your Trastevere and Jewish Ghetto Rome Tour, you'll explore the remains of the original church, as well as see ancient Roman houses and the remains of what were once beautiful frescoes now being restored!
From here, you will continue your journey into the quieter side of Trastevere in search of the facade of a Medieval Roman synagogue. Many people associate Rome with Christianity, but there has been a Jewish community living in Rome for almost two thousand years! Historically, the Romans were pagans, but they also respected the Jewish religion as it dated back much further than their own. But, as your guide will reveal to you, this wasn't how they felt about all religions.
After meandering your way through the side-streets of Trastevere, you will cross the Tiber River, by way of Tiber Island. As you cross, your guide will point out a famous Roman bridge that many people overlook and explain the significance of this island and the bridges connecting it to the mainland. Once on the other side, you'll have officially entered the Jewish Ghetto, one of Rome's most vibrant neighborhoods!
Jewish Ghetto
You'll begin exploring the Jewish Area of Rome by passing through Piazza 16 October 1943, dedicated to a tragic day in history for the Roman-Jewish culture. You'll then approach the Portico d'Ottavia, an important monument of Ancient Rome, built in the Augustan era. Here, along the main drag of the neighborhood, you'll discover Roman ruins, an iconic temple, a palace full of ancient carvings and pass by an ancient theater that many mistake for the Colosseum. What's more, your guide will show you one of the most loved fountains in all of Rome, as you learn about the legend behind its "instant" construction and what happened as a result of this!
Once you've gotten a real feel for the historical culture of this Jewish Area in Rome, you'll be introduced to the modern one. The Jewish Ghetto is a vibrant neighborhood steeped in history, but it is also a foodie's paradise. Walking down the main drag of the Jewish Ghetto, your guide will point out where to find the best kosher restaurants in Rome. Rome Jewish Ghetto Restaurants are aplenty, with many dishes to try like the traditional Jewish-style deep-fried whole artichokes. Of course, by now you must be getting a little hungry, so your guide will then take you to taste an amazing Jewish treat called "Pizza" (and this is not the pizza you may be familiar with). Here is a hint… it's not savory!
Your tour will end in front of the Great Jewish Synagogue, one of the largest in all of Europe! Here your guide will introduce you to this important synagogue. You'll also get informed of the Great Synagogue of Rome opening hours and ticket details, as well as the next time slot you can enter it, should you be interested in taking a guided tour of the interior.
After all your exploring on this Trastevere and Jewish Ghetto Tour, you're sure of worked up an appetite! As the tour ends close to lunchtime, your guide will also show you the best places to grab a bite to eat for lunch. We'd highly recommend, after your tasty lunch, a visit to the great synagogue and its Jewish museum beneath it. The perfect ending to your cultural tour through Trastevere and the Jewish Ghetto!
What you get with this tour
Highly Educated and Passionate Guide
Includes Restricted Access to Exclusive Areas
This tour is a family experience that will immerse multi-generational travelers into different cultures.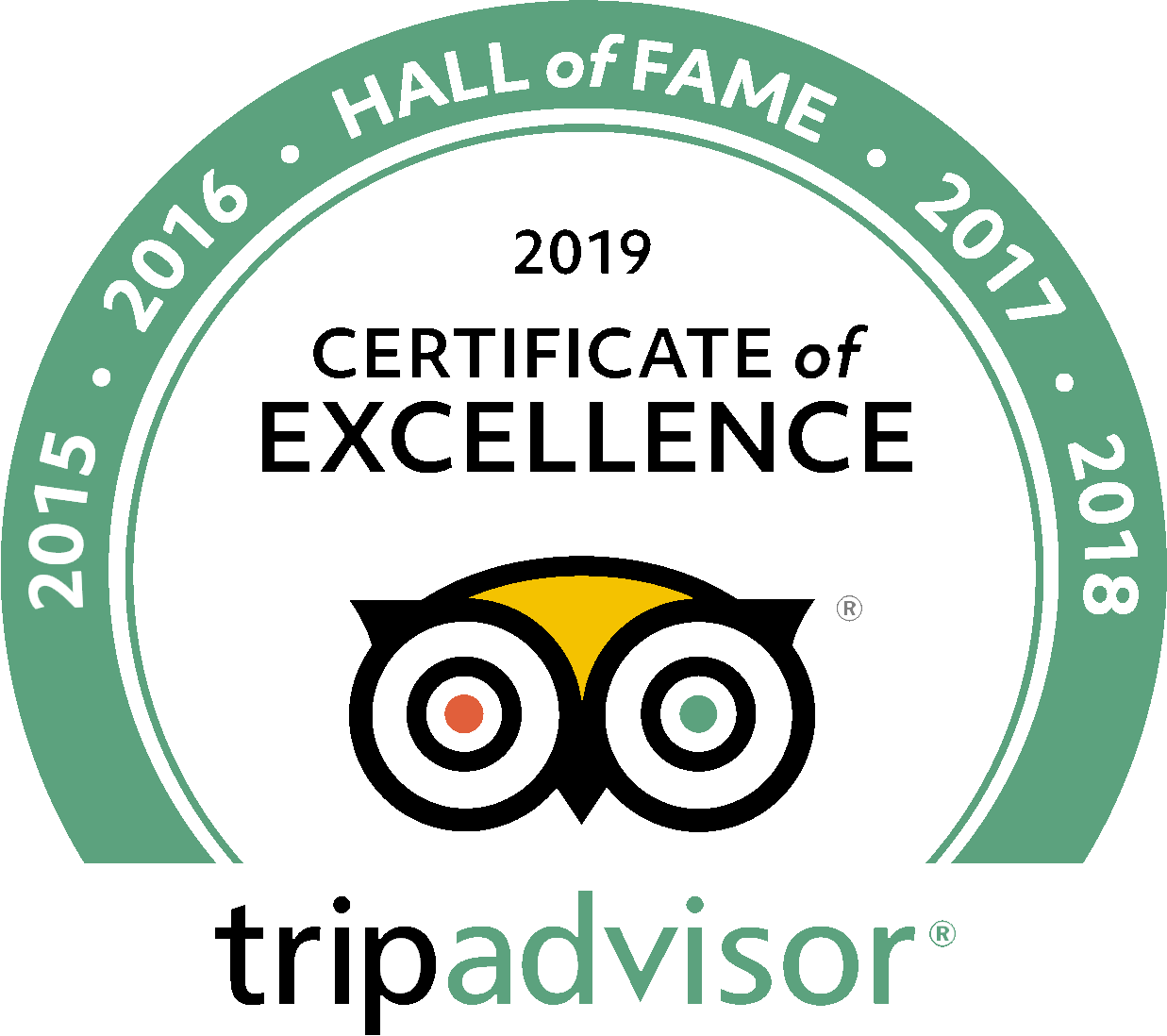 See what people are saying
8 total reviews
Leave a review
Average customer rating
5.00 / 5 based on 8 total reviews
Jewish Ghetto Tour
We had a fantastic tour of the Jewish Ghetto. The sites were great, the tour guide was knowledgable, and the history was fascinating. Great way to see this part of the city!
Amazing tour
There weren't a lot of options out there for touring the Jewish Ghetto so we picked this one and it was fantastic. Our guide was incredible and so knowledgeable. The time flew by and when it ended, we couldn't believe it had been three hours.
Fantastic Private Tour
This was a really unique tour! Our guide was very informative and we felt like we got really amazing experience that we wouldn't have without the Roman Guy.
Frequently Asked Questions
Where to meet?
You'll meet your guide in front of the Church of Santa Maria in Trastevere in Piazza Santa Maria. A representative will be there holding a sign with our company name on it.
What to bring?
Trastevere and Jewish Ghetto have particular uneven cobblestones so comfortable shoes are recommended as always. Bring a few euro coins for entrance to the crypt during the tour. Always bring your smile!
Q: Are there any extra fees to be paid on the day of my tour?
A: *A €3 entrance fee is charged to access the crypt of the San Crisogono church.
Q: There is mention of food in the tour description. Is this included in the price?
A: During the tour, we take you to a famous bakery to explain its history and importance in the Jewish community of Rome. If you'd like to sample some of their famous Jewish 'pizza', be our guest. The price of food is not included in this tour.
Q: Do we get to visit the synagogue?
A: This tour does not enter inside the Great Synagogue with the guide but the tour does end nearby so you can explore on your own afterward or at another time.
See more frequently asked questions