Half Day Electric Bike Tour of Rome
Join a local guide to see the Colosseum, Trevi Fountain, and so much more on this Rome e-bike tour
Want to see the highlights of Rome in just a few hours, and get a little exercise along the way? This e-bike tour lets you pedal with ease through the winding streets of Italy's Eternal City, as your expert local guide shows you iconic sites including Circus Maximus, the Spanish Steps, the Pantheon, and so much more. You'll also enjoy views of the mighty Colosseum and take in a panorama of the ancient city from leafy Aventine Hill. It's one of the most enjoyable ways to see Rome!
Via Fori Imperiali
Colosseum views
Circus Maximus
Aventine Hill Rose Garden
Piazza di Santa Maria in Trastevere
Capitoline Hill
Trevi Fountain
The Spanish Steps
The Pantheon
Piazza Navona
Piazza Farnese
The Trastevere District
Tiber Island & Jewish Ghetto
Teatro Marcello
After meeting your local guide and the rest of your small group near Circus Maximus in central Rome, you'll be given a quick introduction to your e-bike. Don't worry, they're super easy to use and they'll make cycling through Rome a breeze! From here, you'll take a route that mostly follows cycle paths, sidewalks, and the shaded backstreets of the city. Along the way, you'll see many of the Rome's most famous attractions and take in some of the best views in the city.
Rome Electric Bike Tour Description
Your 4-hour e-bike tour includes:
See ancient Roman ruins like the Colosseum, Circus Maximus, and Pantheon (from the outside)

Visit the Spanish Steps, Trevi Fountain, Tiber Island, and much more

Explore the hidden alleys and backstreets of central Rome

Panoramic viewpoints of the Eternal City

Professionally maintained electric bike

A fun, English-speaking guide
E-bikes aren't available in youth or child sizes, so anyone riding the bikes must be 5' 2" (160cm) minimum.
Enjoy Panoramic Views of Rome
After departing from the city center, you'll glide up Aventine Hill to witness one of the most scenic views of all of Rome. From the top, you'll be able to look over large parts of the city, and you'll have the chance to take photos at three of the hill's most beloved spots: the Rose Garden, Orange Garden, and Rome's Aventine keyhole. Then, roll back down the hill and stop at the largest ancient stadium ever built: Circus Maximus.
Climb Rome's Capitoline Hill
You'll continue past the Greek Ghetto as you follow your guide to the Capitoline Hill. If you're searching for that postcard view looking down into ancient Rome, then this is it. At the best vantage point on the hill, hop off your e-bike and admire the Roman Forum from above as your guide tells you some of the history of this historic site.
Rome was built on seven hills, but you don't have to conquer all of them! We've chosen just a few of our favorite hills on this tour, and your electric bike supplies you with the push you need to get over them. Cycling around Rome has never been so easy.
A View of the Mighty Colosseum
Next up on your e-bike tour is the awe-inspiring Colosseum—the famous amphitheater where gladiators and wild animals once spilled blood in front of 60,000 screaming spectators. You'll stop off at a small park with a great view the Colosseum for a quick break, where you can take in the scenery and get those all-important photos.
With a history that dates back over 2,000 years, this incredible structure shows the sophistication of the Roman Empire. If you want to go inside the Colosseum and visit the Underground and Arena Floor, we also offer bestselling Rome tours that include privileged access.
Trajan's Column, Trevi Fountain, and Spanish Steps
As you follow your guide through the Roman streets towards Piazza Venezia, a massive piece of stone called Trajan's Column comes into view. When he was an Emperor, Trajan decided to build this huge column as a tribute to his victory over the ancient Dacians. Moving swiftly through some more classic Roman back roads, you'll stumble upon the most famous fountain in the world, the Trevi Fountain.
Legend has it, if you throw a coin from your right hand over your left shoulder, you'll return to Rome. After the Trevi Fountain, you'll continue on to the most famous staircase in the world: Rome's Spanish Steps. One of the most iconic scenes in movie history was filmed here, when Audrey Hepburn enjoys a gelato in the the film "Roman Holiday."
Your guide will tell you the fascinating history of each of these classic Roman sites, and you'll have the chance to take some wonderful photos too.
Rome's Architectural Marvel: The Pantheon
At the Pantheon, it's time to hop off your e-bike and explore. Completed around A.D. 125 under Emperor Hadrian, the Pantheon is an extraordinary feat of architecture for the time period. Then, you'll cruise past Piazza Navona, Campo de' Fiori, and Piazza Farnese. These historic squares are known for their lively (and bloody) histories.
Explore the Trastevere District
You'll cross the river at Ponte Sisto, named after the 15th century pope who built the Sistine Chapel, and cross into Trastevere. Home to hundreds of bars and restaurants, the Trastevere district also contains some of Rome's most beautiful streets. The whole district is a feast for the eyes, and also one of the best neighborhoods in Rome to hang out in. Your local Roman guide can tell you the best places to eat and drink in Trastevere, so you can enjoy them later.
Cross Tiber Island into Jewish Quarter
After your jaunt through Trastevere, you'll cross the river again to Rome's famous Tiber Island. Tiber Island is one of the oldest parts of Rome and is also home to the oldest bridge in the Eternal City. On the other side, you'll cycle through the narrow streets of the Jewish Quarter. To this day, the Jewish Ghetto still holds ties to the Jewish community in Rome. The final sightseeing attraction on the tour is Teatro di Marcello (the Theatre of Marcellus). This 2,000-year-old building may look like a mini-Colosseum, but it's actually 100 years older.
Having seen the best of Rome in just a few hours, it's time to wave goodbye to your new group of friends. Your local guide will be happy to offer helpful advice on where to eat, drink, and fun things to do with the rest of your time in the city.
What you get with this tour
See ancient Roman ruins like the Colosseum, Circus Maximus, and Pantheon (from outside)
Visit The Spanish Steps, Trevi Fountain, Tiber Island, and much more
Explore the hidden alleys and backstreets of central Rome
Panoramic viewpoints of the Eternal City
Professionally maintained electric bike
A small group of 10 or fewer people
A fun, English-speaking guide with bags of local knowledge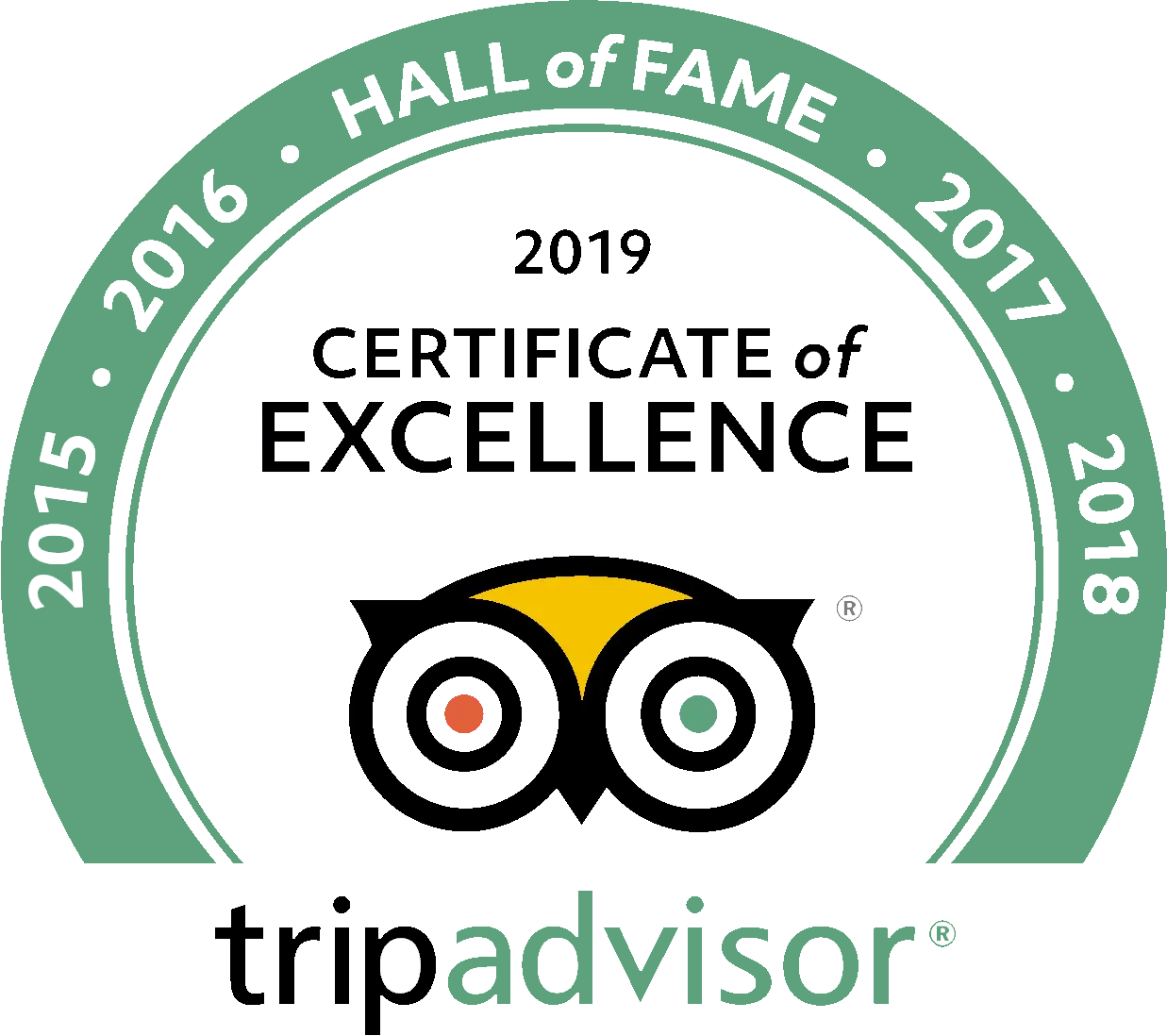 See what people are saying
72 total reviews
Leave a review
5.0/5 (based on 72 reviews)
Electric bike tour half day
Outstanding tour guide! Party of 10, we were all thoroughly impressed with his knowledge and patience! Thank you for the fabulous memories!
Reviewed by
Bethanie Duncan
Super tour - great guide. Meryl showed us parts of the city we wouldn't have thought of visiting and covered parts we would have thought were too far out. Couldn't recommend highly enough.
Frequently Asked Questions
What to bring?
We will be outside the entire time, so make sure to bring a bottle of water and sunscreen in summer.
What kind of terrain will we be riding on?
Beautiful cobblestoned streets are part of what makes Rome so timeless and nostalgic, but it also means that we're in for a bit of a bumpy ride in places! You won't be jostled the entire tour, but keep in mind that some of the route is uneven.
What if it rains?
This tour usually runs rain or shine. If your guide deems the weather conditions unsafe for bike riding, the tour will be canceled for your own safety. We will do our best to reschedule you for another tour or offer you a full refund. We understand your time in Rome is limited, and we want you to experience as much as you can!
What should I wear?
Wear light, comfortable, and sporty clothes in the summer and always wear comfortable shoes or sneakers.
Do we go inside the Pantheon?
We recommend you go inside if there isn't a long line to get in. If the line to get in is too long, we'll skip entering the Pantheon to make sure you see all the other sites, but you can always visit again after the tour.
Is there a weight limit for the e-bikes?
The e-bikes have a maximum weight capacity of 250 pounds.
How tall do you have to be to join this tour?
E-bikes do not come in youth or child sizes as they are motorized. Anyone riding the bikes must be at least 5' 2" (160 cm) tall at minimum. If your kids are tall enough and want to join the tour, please buy an adult ticket for them.
What to bring?
We will be outside the entire time, so make sure to bring a bottle of water and sunscreen in summer.
Do we go inside the Colosseum?
This e-bike tour does not include entry to the Colosseum. After seeing it from the outside, you'll likely want to explore the amazing interior, so book a Colosseum Arena Floor tour for an amazing chance to see the Colosseum like a gladiator.
Does this tour include lunch?
No, lunch is not included on this e-bike tour. But you will cycle through the Trastevere neighborhood that has a great food scene. Book our Trastevere Local Food Tour to come back and enjoy authentic Italian food and wine in the evening.
show more frequently asked questions