Prague in a Day Tour with Castle, Brewery Lunch, and River Cruise
Sip a Local Pilsner, Explore St. Vitus Cathedral and See the Best of Prague in a Small Group
Discover the City of a Hundred Spires with a Friendly Local Guide. On a panoramic tram, take in the sites that you will explore on your day in Prague. Enter the great fortress that is Prague Castle, spanning 750,000 square feet, it is the world's largest Ancient Castle. Visit St. Vitus Cathedral, before heading through Old Town and the Jewish Quarter. With our tour, visit a traditional Czech Beer House for an authentic lunch before capping the day off with a river cruise.
The Best of Prague in One Day
Meet Your Guide Near the Charles Bridge
Prague Castle and St. Vitus Cathedral
Old Town Prague
Prague's Famous Astronomical Clock
Historic Jewish Quarter of Prague
Traditional Czech Lunch at Historic Brewery
River Boat Cruise along the Vltava
Begin your day crossing Charles Bridge, the great stone arch walking bridge dating back to the 14th century. Your expert guide will lead you through the attractions of Prague Castle including St. Vitus Cathedral and the Royal Palace. Head on a historic walking tour of Old Town and the Jewish Quarter. Learn about the towering Astronomical Clock that has operated on Old Town Hall since 1410. Immerse yourself in Czech culture as you enjoy a delicious lunch at one of Prague's great Beer halls.
Prague in a Day Tour Description
Your 6-hour tour includes:
Panoramic Tram Ride

Admission Included to Prague Castle

Prague Old Town and Jewish Quarter Walking Tours

Expert Local Guide

Czech Beer House Lunch and Drink of Choice

Vlata River Cruise with Refreshments

Maximum group size of 15
Meet Your Guide Near Charles Bridge
Your day in Prague starts as you meet your guide across the Vlata from the Castle. Cross the medieval stone bridge and admire the statues that adorn the walkway. For an understanding of what you will see throughout the tour and for some amazing photo opportunities, hop on a panoramic tram where you will see Prague's greatness.
Prague Castle
Built in the 9th century, Prague Castle has protected the city for over 1200 years. Head through the gates and see the history of the Czech capital in front of you. Learn about the 3 Palaces in the Castle and their unique significance.
The dominant and most impressive structure in Prague Castle is St. Vitus Cathedral. Explore the Gothic Cathedral that was founded in the 900s, opened in 1344, but was not consecrated until 1929. Your guide will take you through the entertaining political, religious and architectural history of this great church.
Old Town
From Prague Castle, head to Prague's aptly named Old Town. The cultural center of the city for over a millennium, it was originally protected by its own set of walls and a moat. The moat has since dried up, but the city's grand Astronomical Clock is still up and running. Perpetually operating since 1410, the elaborate clock tell more than just the time of day. Learn about the significance of astronomy in medieval culture and the science of how this 600 year old clock is able to explain it.
Beer House Lunch
There is nothing more Czech than a crisp pilsner and a hearty beef goulash. Savor these specialities of Prague in a traditional and festive setting, the Beer House. Discover the brewing process and learn what makes Czech beer some of the world's most adored. Na zdraví!
Vlata River Cruise
This excursion in Prague ends with a relaxing boat cruise down the Vlata River. Enjoy another wonderful Czech pilsner as you see the sights of Prague from the water. Ask your guide for any recommendations for the rest of your Czech vacation as this full-day tour comes to a close.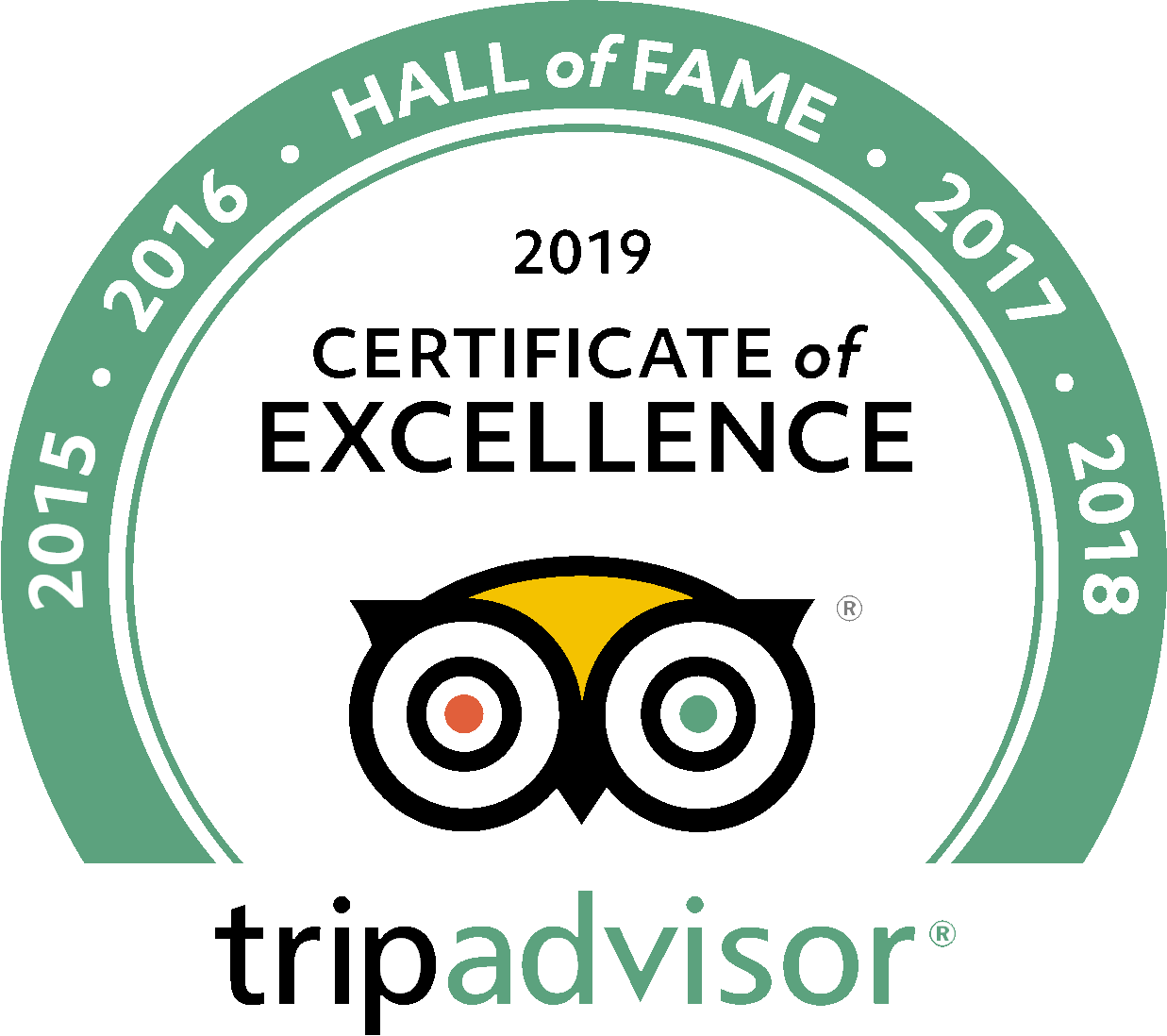 See what people are saying
2 total reviews
Leave a review
5.0/5 (based on 2 reviews)
Great city, great guide
Reviewed by
Unverified Review
Beautiful tour with a great tour guide. We went in a large group and Martin was our tourguide. He was extremely knowledgeable and helpful and passionate about his work.
Great Tour of the City
Reviewed by
Unverified Review
We only had one day in Prague so we wanted to see as much as possible. I'm glad they showed us way more than just touristy things. I really enjoyed the beer at lunch. It felt like Octoberfest! Guide was so nice and taught us a lot, even the kids enjoyed.
Frequently Asked Questions
Where to meet?
What to bring?
You may also like
Step Back in Time to a Medieval Banquet with Live Jugglers, Swordsmen and Belly Dancers