20% Off Tours in Nov/Dec with code WINTER20
Learn More
Use code SAVE5 when you buy 3 or more tours to save 5%
Free cancellation up to 24 hours before your tour.
Valid for all group tours.
Learn More
Private Rome City Driving Tour
See Rome on a VIP Private Driving Tour
Stay comfortable as you go sightseeing in Rome, rain or shine! A true VIP experience, this private driving tour of Rome includes most of the main attractions in the Eternal City, plus plenty of hidden gems.
Included
What you get with this tour
Door-to-door transport in an air-conditioned luxury vehicle
Includes a private English-speaking guide
Our door-to-door service means that you get to sit back and relax
Itinerary
What you will see on this tour
Basilica of Santa Maria sopra Minerva
Pantheon
Gelateria Break
Piazza Navona
Campo de' Fiori
Piazza Venezia
The "Greek Ghetto"
Aventine Hill
View from the Orange Garden
Circus Maximus
Campidoglio
Trevi Fountain
Spanish Steps
Do you want to see the best of Rome without getting too hot and tired? Walking around in the heat can slow you and your family down quickly. Stay comfortable as you go sightseeing in Rome, rain or shine! If it's warm outside, it's cool in the car and vice versa. Plus, cover more ground than you would on a walking tour of Rome. A true VIP experience with a maximum of seven visitors per car, this private driving tour of Rome includes most of the main attractions in the Eternal City, plus plenty of hidden gems. This 3-hour tour includes:
- Your own personal English-speaking tour guide
- Stops at the Pantheon, Trevi Fountain, Piazza Navona, Aventine Hill and more.
- Visits to some of Rome's best hidden gems.
- Door-to-door transport in an air-conditioned luxury vehicle (if your hotel is located in the city center)

Important! Because some sites on this small group tour are religious, knees and shoulders must be covered for both men and women. We know that Rome is hot in summer - a great alternative is to bring a shawl/scarf/sweater with you. That way, you can cover your knees and shoulders when necessary.
Pick Up from Your Hotel
Don't worry about figuring out transportation, your driver will pick you up and drop you off at your accommodation in the center of Rome. If your accommodation is located outside the center of the city, another meeting point in the center will be organized for your convenience. After you book, we'll reach out to you and organize the specifics, but feel free to contact us first. Not sure where whether your hotel in Rome is central? Contact our Travel Experts by email or online chat to be sure.
The Basilica of Santa Maria Sopra Minerva
During this section of the tour, avoid the traffic as you walk along Rome's picturesque streets. While driving is the best way to see as much as possible in your limited time in Rome, all the main attractions in Rome are located close to one another in the historic center of the city. The first stop on this private driving tour is the Santa Maria sopra Minerva church. Rome's only Gothic church bursts with art and is built on the site of a temple to Minerva, built by Pompey the Great around 50 B.C.
The Pantheon - A Testament to the Roman Empire
The best-preserved building from ancient Rome, the Pantheon and was completed in 125 C.E. in the reign of Emperor Hadrian. In particular, its dome reveals the genius of the architects who lived and worked so long ago. A rare opportunity to step back in time 2,000 years, seeing the Pantheon is not to be overlooked on a trip to Rome.
Piazza Navona and Gelato
On the way to Piazza Navona, stop for a cool, refreshing gelato at one of our favorite gelato shops in Rome. Many gelateries use artificial flavors – these fake additives weaken its bold and tasty flavor. No worries though, we know all the best places in Rome to get gelato. Remember to bring a few coins for gelato, the cost of gelato is not included in the cost of the tour. Plus, you'll want to have some coins to throw in the Trevi Fountain.
Then, visit the Baroque-style Piazza Navona, one of the most charming squares in Rome. Built on the site where the Stadium of Domitian once stood, Piazza Navona is also where Julia Roberts sat on a bench in front of the Church of Sant'Agnese in Agone and ate her gelato in "Eat, Pray, Love".
Private Rome Driving Tour
For the next portion of your tour of Rome, enjoy the sights from a comfortable, air-conditioned car. Drive by Piazza Venezia, and the ruins of Largo Argentina. It's here that Emperor Julius Caesar met his end, and a trio of ancient temples protrudes from the grass. Fun fact: this is also where the largest colony of stray cats live. It's said that the cats play host for ancient Roman spirits. Plus, pass through the Greek Ghetto on the way to the Aventine Hill.
Aventine Hill - The Best Views of Rome
Exit the car for a visit to Aventine Hill, a place that boasts one of the most outstanding views of the Eternal City. The southernmost of Rome's seven hills, the Aventine Hill is home to the the oldest Roman Basilica in Rome, the Basilica of Santa Sabina. The Aventine Hill is also the location of the Orange Garden. Go inside both these sites, and learn about the history of them from your personal guide.
Walk Up Capitoline Hill
On the way to Capitoline Hill, get a glimpse of Circus Maximus from the car. Then, follow your guide to Capitoline Hill by foot. If you're looking for that postcard view looking down into ancient Rome - this is it. At the best view point on the hill, admire the Roman Forum from an amazing vantage point. Then, head back down the hill to visit the Trevi Fountain.
The Trevi Fountain is so instantly recognizable as an iconic symbol of Rome, it's been the ideal backdrop for films for decades. Even if you're not a Fellini fan, you've at least seen clips of Anita Ekberg's famous Trevi Fountain bathing scene from "La Dolce Vita". Remember to throw some coins in the water and make a wish - superstition dictates that if you toss three coins into the water, you'll return to Rome and marry the person of your dreams. What's to lose?
Rome's Iconic Spanish Steps
Continue on to the most famous stairs in the world - Rome's Spanish Steps. This is where one of the iconic scenes in "Roman Holiday" takes place, in which Audrey Hepburn enjoys one of the best things in Rome - gelato. Our tour will end atop the Spanish Steps. This is the last stop on the tour, so on the way back to your hotel in our comfortable vehicle, make sure you ask your guide about where to eat in Rome. In addition to being experts in art history and Roman culture, our guides are truly local and know the Eternal City like the backs of their hands.
Frequently Asked Questions
Where to meet?
Our driver will pick you up from your hotel or private accommodation in Rome, and bring you back at the end of the day.
What to bring?
Comfortable shoes, a water bottle, sunscreen and some coins for gelato and making wishes in the Trevi Fountain.
Q: Is there a dress code to enter the religious sites on this tour?
A: We ask both men and women to cover knees and shoulders, otherwise you may be refused entry to religious sites and miss out on a portion of your tour. We understand the summers in Rome can be hot, so a great alternative is to bring a shawl/scarf/sweater with you. That way, you can cover your knees and shoulders when necessary.
Q: Is gelato included in the cost of the tour?
A: Sorry, gelato isn't included in the tour price.
Q: I'm traveling with children, is this tour suitable for them?
A: Child car seats available upon request, they must be requested at least 72 hours in advance. Due to traffic regulations, all kids must be seated during the tour.
Q: I'm not sure if I'm staying in the city center. How do I know?
A: After you book, we'll reach out to you and determine if your accommodations are located in the city center, but feel free to contact us first. Contact our Travel Experts by email or online chat to be sure.
Q: What are the chances my tour will be canceled or stops on this driving tour will be shut down?
A: Our expert guide will do everything possible to follow the full itinerary. However, due to events and street closures that sometimes occur in Rome, it may be necessary to change the route slightly.
Q: I have some doubts about my mobility. Is this tour right for me?
A: If you have any doubts about your mobility, this is a good tour for you. Our private tours offer more flexibility in terms of pace and special accommodations.
See more frequently asked questions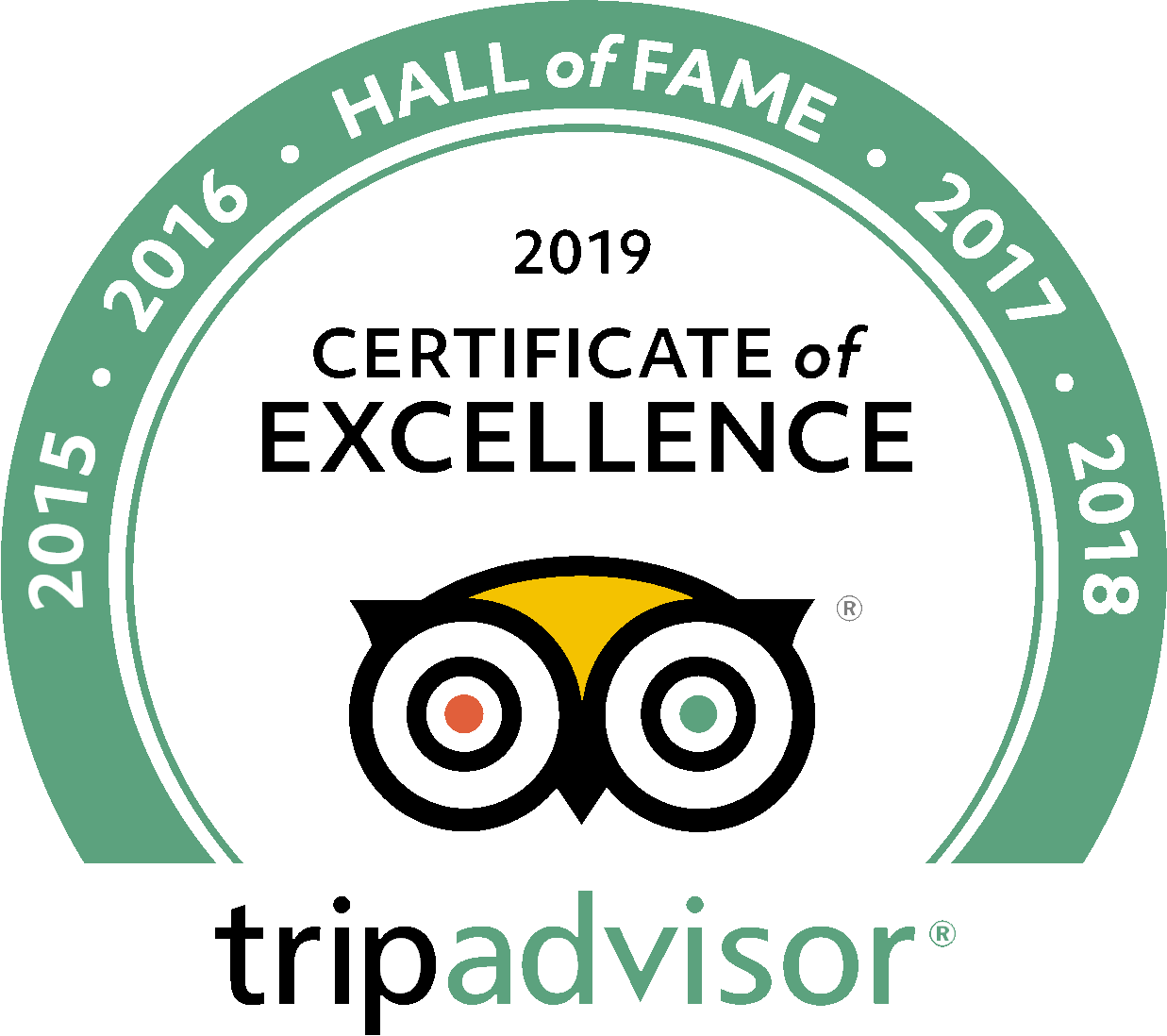 See what people are saying
10 total reviews
Leave a review
blessedtotravel319
So worth it!
My family and I had an amazing time with our tour guide and driver. The Roman Guy put together a wonderful itinerary for us when we had a 10 hour layover in Rome. We were picked up at the airport and driven to the Colisuem where our guide gave us an informative tour. We drove to many different places seeing the highlights of Rome. Our guide was interesting and loved her job and her city. Afterward, she recommended a wonderful local restaurant where we ate the best food. Our driver delivered us to the airport well in time for our flight. It was an amazing ten hours made possible by this excellent company and their top notch guide and driver. Thank you, Roman Guy!
Molly B
Great tour for summer
When we visited Rome it was soooo hot. This tour was amazing since we could always go back to the air conditioned car! I can't imagine waiting to see all the sights in the summer. This is the BEST and most comfortable way to see Rome!
Anna
Perfect tour for little feet!
We picked this tour because we have two little kids and the idea of dealing with them and a stroller on a day-long tour seemed unbearable, but we still wanted to see Rome's amazing sights. Best choice we've ever made! The kids were happy and the air conditioning didn't hurt either. Our guide was amazing and so knowledgeable about the city, and she even kept the little ones engaged. Best tour ever!