Use code SAVE5 when you buy 2 or more tours to save 5%
Free 24hr cancellation on small group tours!
Learn More
Private Siena Walking Tour
See Siena Through a Local's Eyes
Siena is one of the best preserved medieval cities in Italy, which is why we offer a private walking tour of the charming Tuscan town. See the best of Siena, including the Piazza del Campo and the Siena Cathedral.
Tour Details
San Domenico church
Relics of St. Catherine
The "Contrade"
Sienese Delicacies
Siena Cathedral
She-Wolf of Siena
Piazza del Campo
Palio Horse Race
Town Hall
Torre del Mangia
When in Tuscany, visit Siena! One of the best-preserved medieval cities in Italy, Siena is listed as a Unesco World Heritage site. Join us on a private walking tour along the main streets and squares of the city, including the Piazza del Campo, home to the world-famous Palio di Siena horse race. Visit the Duomo, Siena's stunning cathedral, and stroll right in with your skip the line ticket. Located in the center of Tuscany, Siena sits between Chianti to the North and Montalcino to the South. This three hour tour includes:
- A private, local, English-speaking tour guide
- A walking tour of the best highlights of historic Siena
- Visit to the Siena Cathedral (tickets included)
Basilica di San Domenico
Meet up with your local guide at the Basilica di San Domenico, a gorgeous red brick Gothic church. Before starting your walk down the medieval cobblestone streets, see the jaw-dropping remains of Saint Catherine of Siena. On display in the basilica, is the astounding mummified head of St. Catherine. Born to a family of 25 children, Catherine was known for her religious visions.
Historic Pastry Shop in Siena
Stop to learn about some traditional Sienese delicacies at one of Siena's historic pastry shops. Taste some, like panforte ("strong bread") and ricciarelli. Sweet and creamy, these almond cookies are dusted with sugar icing and available in shops throughout Siena.
Skip the Line Siena Duomo
Follow your personal guide to the Siena Duomo. Completed between 1215 and 1263, the medieval cathedral is unquestionably one of Italy's finest Gothic churches. Siena's cathedral is equally stunning inside and out, and features the work of Italy's finest artists of the day including Nicola and Giovanni Pisano, Donatello, Pinturicchio, Lorenzo Ghiberti and Bernini. Skip the line to enter the cathedral and take in the jaw-dropping interior, complete with Renaissance-era busts of popes and emperors.
Piazza del Campo
Home to Palio di Siena horse race, the Piazza del Campo is the main public square in Siena. Twice a year, ten riders circle the square, riding bareback and dressed in the appropriate colors of the contrade they represent. The historical core of Siena is divided into ancient districts called contrade (or contrada singular). Each year, a representative from 10 out of 17 contrade is selected for the famous horse race.
Where to Eat in Siena
Tuscany is a region famed for food and wine - take advantage! Ask your private tour guide what the culinary specialities of Siena are, and where to get your hands on them. And since Montalcino and Chianti are right around the corner, Siena is perhaps the best place to find almost every style of Tuscan wine produced. Reward yourself with some Brunello di Montalcino or Chianti, you deserve it.
What you get with this tour
Passionate English-speaking guide
Go at your own pace on this private tour
Immerse yourself in the local culture and history of Siena
Visit the Siena Cathedral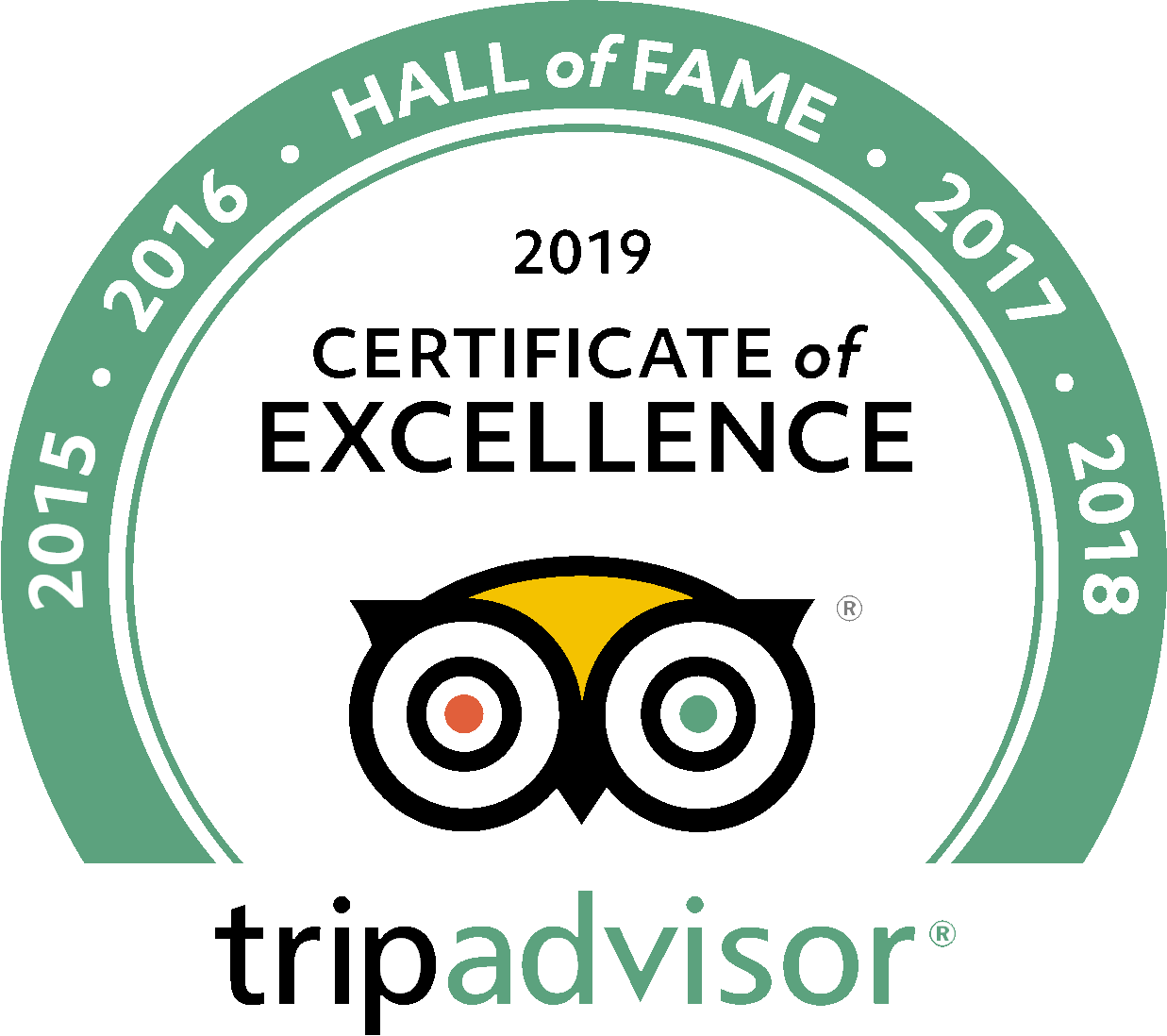 See what people are saying
7 total reviews
Leave a review
Average customer rating
5.00 / 5 based on 7 total reviews
Great walking tour in Siena
We were in Siena in January and this tour was the great for this city. The guide was very accommodating and the 3 hours was just right for this tour. The city has many hillsides and you need to make sure you are wearing comfortable shoes.
Reviewed by
Allen Babroudi
Great place to see
We had heard great things about Siena from a friend who went to Italy last year. We had an extra day while staying in Florence so we decided to check it out. We wanted to make sure we got a history of it too so we did this tour with The Roman Guy and it was well worth the time and effort get there. Put this place on your bucket list because it's a great place to see.
Siena is great!
This tour of Siena was very informative and my family had a fantastic time. The church was very cool and we got to see so many places we would have missed otherwise. I can't wait to see more of italy with the Roman guy!
Frequently Asked Questions
Where to meet?
Piazza San Domenico in front of the big church. A representative will be there holding a sign with our company name on it.
What to bring?
Since you will be walking around for the duration of the tour, please wear comfortable shoes. Also remember to bring sunscreen if you are coming in the summertime.
Q: I'd love to do this tour, but it's kind of last minute. What should I do?
A: If you are trying to make a booking up to 2 weeks in advance the website will show no availability. Feel free to contact us and we will do our best to accommodate you. If your party is larger than 7 participants, please contact us.
Q: Do we get to go inside the Duomo?
A: Yes, this tour includes a skip the line tickets to the Siena Cathedral.
Q: What should I bring with me?
A: Bring a little cash with you in case you want to pick up some sweets at the bakery. Also, bring sunscreen in summer and wear comfortable shoes.
See more frequently asked questions