Use code SAVE5 when you buy 2 or more tours to save 5%
Free 24hr cancellation on small group tours!
Learn More
Florence in a Day Combo Tour with David and Uffizi
See the Florence Duomo, Ponte Vecchio, & More
This tour combines our Florence City Walking Tour with Statue of David and our Skip the Line Uffizi Gallery Tour in one package. Experience Florence in a Day for a discounted price.
Tour Details
Piazza della Signoria
The Uffizi Gallery tour
Laocoön and His Sons
Leonardo Da Vinci
Botticelli
Raphael
Beautiful Views
Titian
Classical Statues
Michelangelo
Caravaggio
Accademia Gallery tour
Duomo
Florence's Baptistry Doors
The Birthplace of Gelato
Mercato
Bronze Boar
Trippa
Orsanmichele Church
Ponte Vecchio
Accompanied by a local tour guide, explore the beautiful city of Florence. Associated with Dante, the Medici family, Michelangelo, Machiavelli and Leonardo Da Vinci, Florence is known as the "Cradle of the Renaissance". This Florence tour visits the Accademia Gallery, Michelangelo's Statue of David, Palazzo Vecchio, the exterior of the Duomo of Florence, the Uffizi Gallery, the Bronze Boar, Ponte Vecchio and more. This 6.5-hour tour includes:
- Skip the line Accademia tickets and tour
- Skip the line Uffizi tickets and tour
- English-speaking local guide
- A walking tour of Florence
The David Statue
The Accademia is home to the world-famous David statue by Michelangelo. Standing at fourteen feet tall, the marble statue depicts the biblical hero David before his battle with Goliath. The Accademia Gallery is the second most popular museum in the city (behind the Uffizi), which sometimes means long lines.
As an accredited tour operator, we do not have to wait in the long ticket line, but we still have to wait in a much shorter security line. Short delays at the security check may occur during the busiest months, June and July. However, our team of experts works to prevent delays as much as possible.
Filippo Brunelleschi's Renaissance Dome - Exterior
Florence's colorful Duomo is the city's most iconic landmark. The Duomo, also known as Santa Maria Del Fiore, is a magnificent Gothic church adorned with an iconic red dome. Within Piazza del Duomo, you will also visit the Baptistry of St. John and the Florence bell tower. From outside the cathedral, learn about the amazing piece of architecture, and see the famed bronze Baptistry Doors.
Florentine Gelato
Did you know that Florence is the birthplace of gelato? On this walking tour, we pass by our favorite gelato shop in Florence and you're welcome to stop and buy one to try. Or, take note of where the shop is and come back later after dinner for a sweet treat.
Taste Florentine Cuisine
Florence is also home to some of the best food in Italy. Learn about the history of trippa, a popular Florentine street food. If you dare, buy some to sample - you might be surprised at how good it is. Now it's time to break for lunch - we'd never let you go hungry in Italy. We suggest picking up lunch to go and sitting in a piazza.
Dante's District and Church
See the outside of the house where Dante grew up, which now operates as a museum. Plus, see the little church of Santa Margherita. It's said that this is where Dante and Beatrice fell in love. Dante writes of Beatrice in his most famous work, "The Divine Comedy".
The Jewelers on Ponte Vecchio Bridge
Shops have lined the famed Ponte Vecchio bridge since the 13th century. Originally, they included butchers, fishmongers and tanners. In 1593, the Holy Roman Emperor Ferdinand I proclaimed that only jewelers were allowed to sell their wares on the bridge. To this day, the bridge still glitters with silver and gold jewelry crafted by local Italian artisans.
Palazzo Vecchio and the Medici Family
Piazza della Signoria is the historical and emotional heart of Florence. The most prominent feature of the square is the Palazzo Vecchio, the former home of the Medici family and also the Florentine Republic's administrative center. Learn about the incredible influence the Medici family wielded and their impact on the city.
The Uffizi Gallery
As the most popular museum in Florence, the Uffizi is filled with artwork from celebrated Italian Renaissance artists. This means that during the high season, wait times are long. You're in luck though, because this Florence in a Day tour includes skip the line Uffizi tickets, which means you only have to go through a much shorter security line to enter the museum.
Once inside, visit some of the most celebrated works of art in existence, including Botticelli's Birth of Venus, which depicts the goddess Venus being carried ashore in a giant seashell. Along with The Birth of Venus, Caravaggio's Medusa is the work people most associate with the Uffizi Gallery.
After you visit the Uffizi, it's time to say arrivederci to your guide and group. If you've worked up an appetite, remember to ask your guide where to eat and drink in Florence, they are experts and more than happy to advise you.
What you get with this tour
Accademia and Uffizi Gallery Tickets Included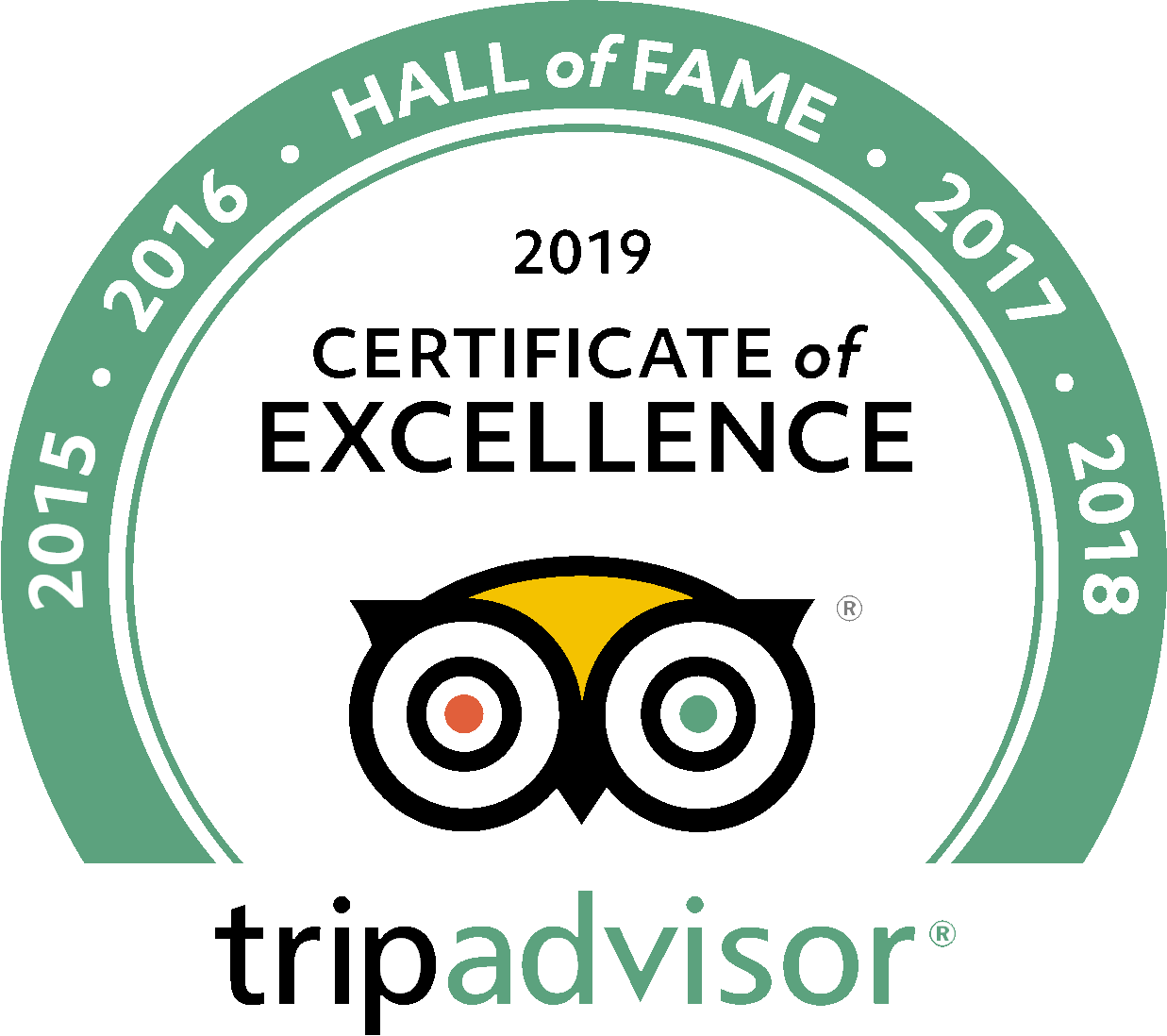 See what people are saying
31 total reviews
Leave a review
Average customer rating
5.00 / 5 based on 31 total reviews
Walking combo tour in Florence
My wife and I have been to Florence for many years and this last October was perhaps the tour that we ever had. Our guide was very fluent in English and was very patient answering our detailed questions. We were also able to skip the lines to make our visit that much more enjoyable. We highly recommend The Roman Guy Tour Company.
Reviewed by
Bruce Kessler
Wonderful tour of Florence
The Tour Guy has some wonderful tour people leading tours. Francesca was just terrific and gave us a wonderful tour of her beautiful city. She answered many questions from the group about little quirky things and was extremely pleasant. I highly recommend the full day tour in order to skip the long lines at the museums. Thank you again!
Florence & Gondola ride etc
It was a great tour a guide shared so much great information with us all, and was more than happy to assist with any questions that were asked , it was a terrific day thank you
Frequently Asked Questions
Where to meet?
San Marco Square, at the big statue. A representative will be there holding a sign with our company name on it.
What to bring?
Bring a little cash with you, for lunch, gelato and trippa (if you dare!). Since this is a walking tour, you'll need comfortable shoes. Avoid bringing large bags, both the Uffizi and Accademia require you to check them. And finally, the Uffizi does not allow visitors to bring liquids inside the museum, so do not bring water bottles. Baby bottles or medicine liquids are acceptable.
Q: I have some doubts about my mobility, is this the right tour for me?
A: If you have any doubt about your mobility we recommend to take a private Florence walking tour. Private tours are easily modified for people with reduced mobility.
Q: Do we get to go inside the Duomo?
A: This tour includes a visit to the outside of the Duomo and a chance to see the Baptistry Doors. It does not go inside. We want to make sure we cover as many sights as possible in a day.
Q: What should I bring with me?
A: Bring a little cash with you, for lunch, gelato and trippa (if you dare!). Since this is a walking tour, you'll need comfortable shoes. Avoid bringing large bags, both the Uffizi and Accademia require you to check them. And finally, the Uffizi does not allow visitors to bring liquids inside the museum, so do not bring water bottles. Baby bottles or medicine liquids are acceptable.
Q: Is gelato, trippa and lunch included in the tour price?
A: Food and beverage is NOT included on this tour. Bring a little cash with you so you can grab a quick lunch, sample the trippa (if you dare!) and treat yourself to some delicious Florentine gelato.
See more frequently asked questions