Barcelona in a Day Tour with Sagrada Familia, Park Güell & Casa Batlló
Explore Barcelona in a Small Group with Skip the Line Access
Are you in Barcelona for one day only or prefer to condense all the highlights in one day? If the answer is yes, then this Barcelona in a day tour is perfect for you! Create a more memorable experience visiting the main highlights in a small group! Your local and fun guide will wow you and make you laugh at the same time with great anecdotes about the Capital of the Artist Gaudí. Admissions Included.
Tour Details
Barcelona in a Day
Gothic Quarter
Mercado de la Boqueria
Casa Battló
Casa Milà
Private transportation
Parc Guell
Symbol of Barcelona
Break
Sagrada Familia
Front Facades
Inside Gaudi's Church
If you want to make sure you experience Barcelona in a Day, this full day tour is your best choice. Especially if you're only spending a few days in the Catalan capital, covering all of the major sites in one day is a smart idea. Join us on this small group tour with a licensed guide to create a more memorable experience. That way, you can spend the remainder of your time exploring the countryside, or enjoying your time at the beach. This 6.5-hour tour includes:
A More Memorable Experience

Skip the line Sagrada Familia and Park Güell tickets

Barcelona Historic Gothic Quarter Walking Tour

A Fun, English-speaking guide

Climate-controlled luxury bus between certain sites
The Gothic Quarter
Take a step back in time as you enter the oldest part of Barcelona. Many of the homes and buildings of this district are built directly on top of ancient Roman ruins. This labyrinth of twisting alleyways and cobblestone streets can be easy to get lost in.
With your passionate guide, however, you will explore this ancient neighborhood in extraordinary detail. You will begin at the Plaça Sant Jaume, and will visit the neighborhood market, Mercado de la Boqueria where you will be treated to delicious local jamon and cheeses.
Barcelona's Great Architect
You will next see three beautiful buildings designed by Catalan architect Antoni Gaudi: Casa Batlló, Casa Mila, and the Casa Vicens. These buildings are notable for their Catalonian Modernist style, an artistic movement created out of and in opposition to the Modernist movement of the 19th century. This style is unique to Catalan, and the Gaudi houses are the perfect example of its impact on architecture.
The Casa Batlló features an intensively detailed facade of colorful ceramic tiles, and is nicknamed the "house of bones" for the look of the balconies jutting out the facade. The Casa Milà looks as if it were carved from a single piece of stone, lending it the nickname La Pedrera. You'll also see Casa Vicens, one of Gaudi's earliest works and one of the most richly decorated.
Park Güell
Once our exploration of the city center is over, we will hop on a luxury climate-controlled bus and head to our next destination, away from the hustle and bustle of the city. Our next stop is Park Güell - envisioned by Gaudí as a luxury residential area outside of Barcelona's city center.
You will learn all about Gaudí's colossal ideas for this complex, and why they never actually came to fruition. Nowadays, Park Güell is the most beloved park in Barcelona and a fantastic place to see the city from above. Before your tour is over, there will be time for postcard-worthy photoshoots from the trencadís-adorned balconies of the park, rising above its iconic Dragon Stairway.
After your visit to the Park Güell, we will arrange a coach trip back to Barcelona center. Before we continue with our Gaudí in a Day Tour, you can relax over a 1.5-hour break which will be enough for you to enjoy lunch and refreshment. The price of lunch is not included in this tour.
Skip the Line Sagrada Familia Tickets
After your break, we will continue our Gaudí in a Day tour by visiting the most popular monument in Barcelona: the Sagrada Familia. Not only is it the most popular churches in Spain, the Sagrada Familia is one of the most visited churches in Europe!
With that type of popularity, it's not surprising that queues to get in can sometimes go in a circle around the church. Since we are decisively against waiting in the lines, we will make sure you focus your time and attention on actually exploring the place, rather than waiting to explore it.
As you're heading inside with your guide, you will learn the history of this magnificent church and get to admire the exterior of the building, represented in two contrasting facades: Facade of the Nativity and the Facade of Passion.

You will learn more about the eccentric genius who envisioned this masterpiece and started the Basilica at the age of 30, back in 1882.
Every time one visits the Sagrada Familia, they get to see it in a different light and a step closer to Gaudí's master plan.
Explore More
After admiring the unfinished church, you can still explore Sagrada Familia on your own. Underneath the floor of the church, you will discover the Sagrada Familia museum. With a plethora of real scale models, original photographies, drawings and documents, you can continue exploring vast genius and brilliance behind this Barcelona gem!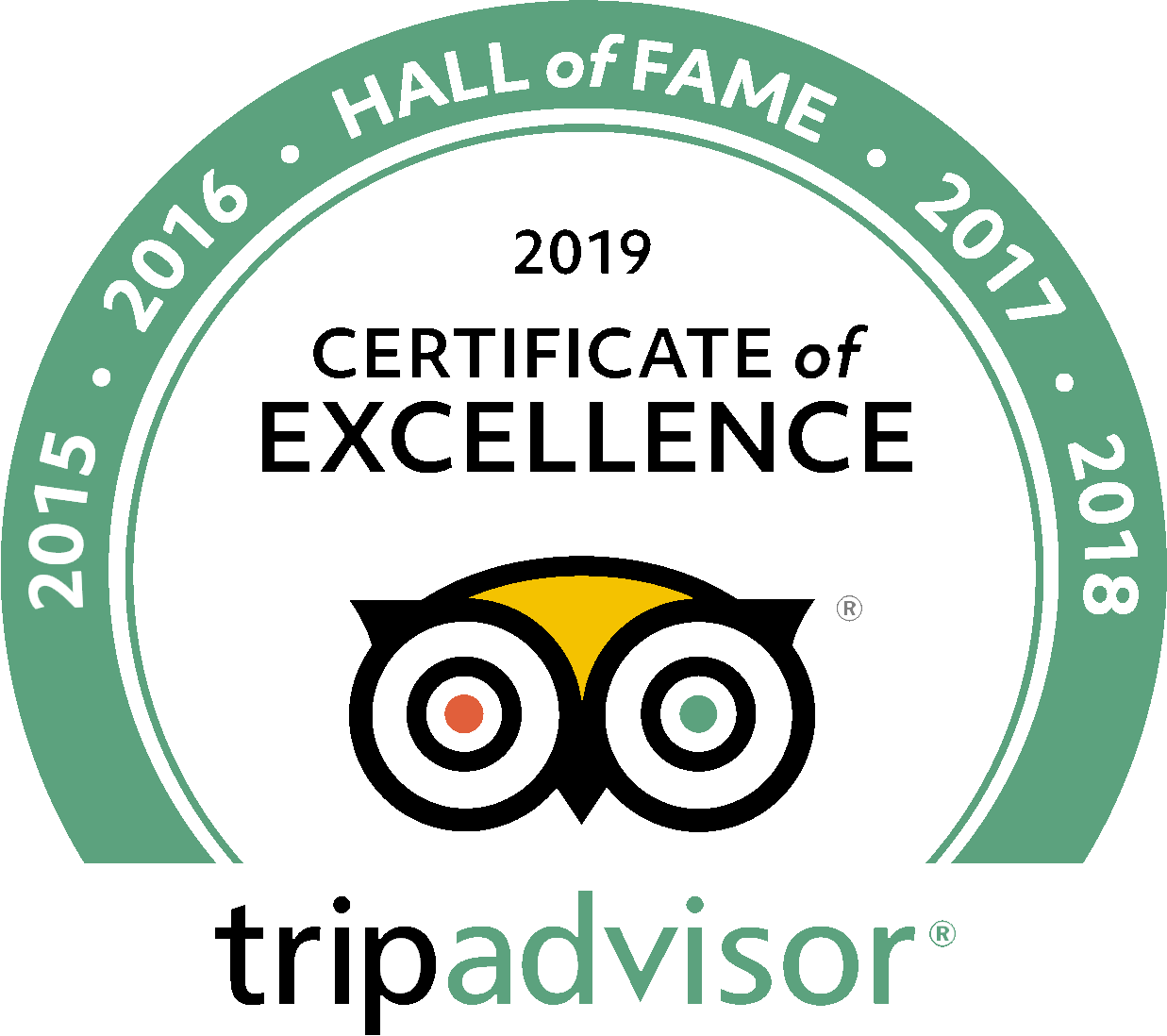 See what people are saying
24 total reviews
Leave a review
Average customer rating
4.88 / 5 based on 24 total reviews
Montsey and the tour was great!
Our group of eight adults thoroughly enjoyed the Barcelona day tour with our guide, Monsey ( full name was Montserrat) . She was very informative and led us on an an interesting tour. We would highly recommend.
Reviewed by
Peter Spirgel
Excellent tour guide
Our tour guide , whose name I forget (Alba?) was excellent...good English, excellent enthusiasm and energy. We were disappointed that the Gaudi house was eliminated from the tour.
Reviewed by
David Muhlitner
Frequently Asked Questions
Where to meet?
In the Gothic Quarter - in the Placa de San Jaume
What to bring?
This is a full day walking tour, so wear comfortable shoes. Bring some cash with you, for lunch and drinks during your break. Avoid bringing large bags, the Sagrada Familia requires you to check them. Make sure that all participants have something to cover the knees and shoulders for the Basilica visit.
WILL THE TOUR STILL RUN IF IT RAINS?
Absolutely, yes! We run our tours rain or shine.
I HAVE SOME DOUBTS ABOUT MY MOBILITY. IS THIS THE RIGHT TOUR FOR ME?
If you have any doubts about your mobility, we strongly suggest you take a private tour.
WHAT ARE THE CHANCES THAT MY TOUR WILL BE CANCELED OR THE BASILICA WILL CLOSE SOME AREAS?
We run the tour rain or shine all year round. Although it is rare, sometimes part of the Basilica close for special religious events. If an area normally covered on a tour is closed, our guide will still provide explanations of the closed areas from outside. Plus, we will show you an extra site or gallery to compensate.
IS ENTRANCE INTO OTHER GAUDI HOUSES INCLUDED?
No, we walk by and stop in front of Casa Mila and Casa Battlo and your guide will offer explanation of these houses. Same goes for Gaudi's house inside the Parc Guell.
IS THIS A PRIVATE TOUR?
No, This is a small group tour with a maximum group size of 18 people.
WHAT IS INCLUDED IN THE PRICE?
Price includes admission and skip the line entrance to Sagrada Familia and Parc Guell, round trip coach transportation to Parc Guell and back to Barcelona center, driver and an English-speaking expert guide.
Where to meet?
In the Gothic Quarter - in the Placa de San Jaume
What to bring?
This is a full day walking tour, so wear comfortable shoes. Bring some cash with you, for lunch and drinks during your break. Avoid bringing large bags, the Sagrada Familia requires you to check them. Make sure that all participants have something to cover the knees and shoulders for the Basilica visit.
show more frequently asked questions