Use code SAVE5 when you buy 2 or more tours to save 5%
Free 24hr cancellation on small group tours!
Learn More
Skip the Line Vatican Tour with Sistine Chapel & St. Peter's Basilica
Visit the Vatican Museums with many start times per day
While most other skip the line Vatican tours are in the morning, this tour offers multiple start times throughout the day to give you the flexibility you deserve on vacation.
Tour Details
Skip the Line Vatican Tickets
Pinecone Courtyard
Pio-Clementino Museum
Laocoön and His Sons
Nero's Bath
Gallery of the Candelabra
Gallery of the Tapestries
Gallery of Maps
Raphael Rooms
Borgia Apartments
Sistine Chapel Tour
St. Peter's Basilica
Baldacchino by Bernini
La Pietà by Michelangelo
St. Peter's Square
Visit the highlights of the Vatican (and some hidden gems) with a friendly art history expert. With multiple start times, skip the regular entrance line* and take this tour as an afternoon or morning Vatican tour. Like all our Rome tours, this experience is led by a friendly, English-speaking guide.
A local English-speaking professional guide
Skip the line Vatican tickets
A guided tour of St. Peter's Basilica
Both morning and afternoon start times
A maximum Group Size of 18
Want to skip the line at the Vatican without having a guided tour? Click here for skip the line Vatican tickets.
*Short delays at the security check may occur during the busiest months, June and July. We do, however, have a team of experts at the Vatican every morning to help our groups avoid delays as much as possible.
Important! If you wish to stay in the Vatican Museums toward the end of your tour, you must forgo the guided visit of St. Peter's Basilica. If you choose to do this, you'll lose the chance to use the special entrance to St. Peter's Basilica from the Sistine Chapel and skip the lines with your guide. If you decide to leave the tour early, remember to return your headset to the tour guide.
Nero's Bath and Octagonal Courtyard
Visit the Pio-Clementino Museum, home to the Apollo Belvedere, Laocoön and His Sons and the Belvedere Torso. Learn about the myths and legends associated with these iconic statues, before visiting a 25ft red marble bathtub. Believed to have belonged to Emperor Nero, the massive tub is made from a red marble so rare and precious there's no way to recreate it again.
Highlights of the Vatican
Explore the Gallery of the Candelabra, Gallery of the Tapestries and our personal favorite, the Gallery of the Maps. Based on painted topographical maps of Italy by Dominican Italian friar Ignazio Danti, the Gallery of Maps is both beautiful and informative. The painted frescoes reveal how Renaissance Italians saw themselves in terms of geography. Predating a unified Italy by nearly 300 years, the Gallery of Maps shows the length and breadth of the peninsula circa 1580. See if you can spot the sea monster in one of the maps.
Borgia Apartments
Downstairs from the Raphael Rooms and once occupied by Borgia Pope Alexander VI, these private chambers were frescoed by early Renaissance artist Pinturicchio. A co-pupil of Raphael's under master Perugino, Pinturicchio had a penchant for embedding fake jewels and other three dimensional objects like metal saddle studs in his frescoes. The Borgia Apartments also contain another hidden gem - the first European depiction of Native Americans.
Raphael - The School of Athens
Raphael is the epitome of a Renaissance artist. In the period of European civilization immediately following the Middle Ages, a great period of revival in art, literature and thought occurred. Raphael encompassed the ideals of a Renaissance man and frescoed multiple rooms inside of the Vatican Museums. Among other masterpieces, see one of Raphael's most famous works of art, The School of Athens.
Michelangelo's Sistine Chapel
Only when you are inside, is it clear why the Sistine Chapel is one of the most celebrated works of art in Western civilization. Michelangelo painted more than 600 figures in all, and the sheer magnitude of his endeavor is mind-blowing. Since the Sistine Chapel is a place of worship, speaking inside is not allowed. Your guide cannot explain the frescoes while you are inside - we provide you with a map/handout for reference before you enter.
Please note: In order to enter the Sistine Chapel, both men and women must cover their knees and shoulders. Otherwise, you may be refused entry to this portion of your Vatican tour. We understand the summers in Rome are hot - a great alternative is to bring a shawl/scarf/sweater with you. That way, you can cover your knees and shoulders when necessary.
Reserved Entrance St. Peter's Basilica
The last stop on this Vatican tour is St. Peter's Basilica. The massive church, the size of two American football fields, is filled with artwork from some of the most celebrated artists in history. Enter through a special door and skip the lines to access the most opulent church in the world. Once inside, admire masterpieces that include the Baldacchino, La Pietà, the statue of St. Peter and so much more.
Important: Remember, it isn't possible to return to the Vatican Museums from St. Peter's Basilica. If you want more time inside the museums, you must forgo the guided tour of the basilica. Also, if you'd like to stay in St. Peter's Basilica longer, don't leave with the guide to take photos in the piazza. Because the security line is long and re-entry on your own is not recommended, we suggest you stay inside St. Peter's and explore on your own after the tour concludes.
What you get with this tour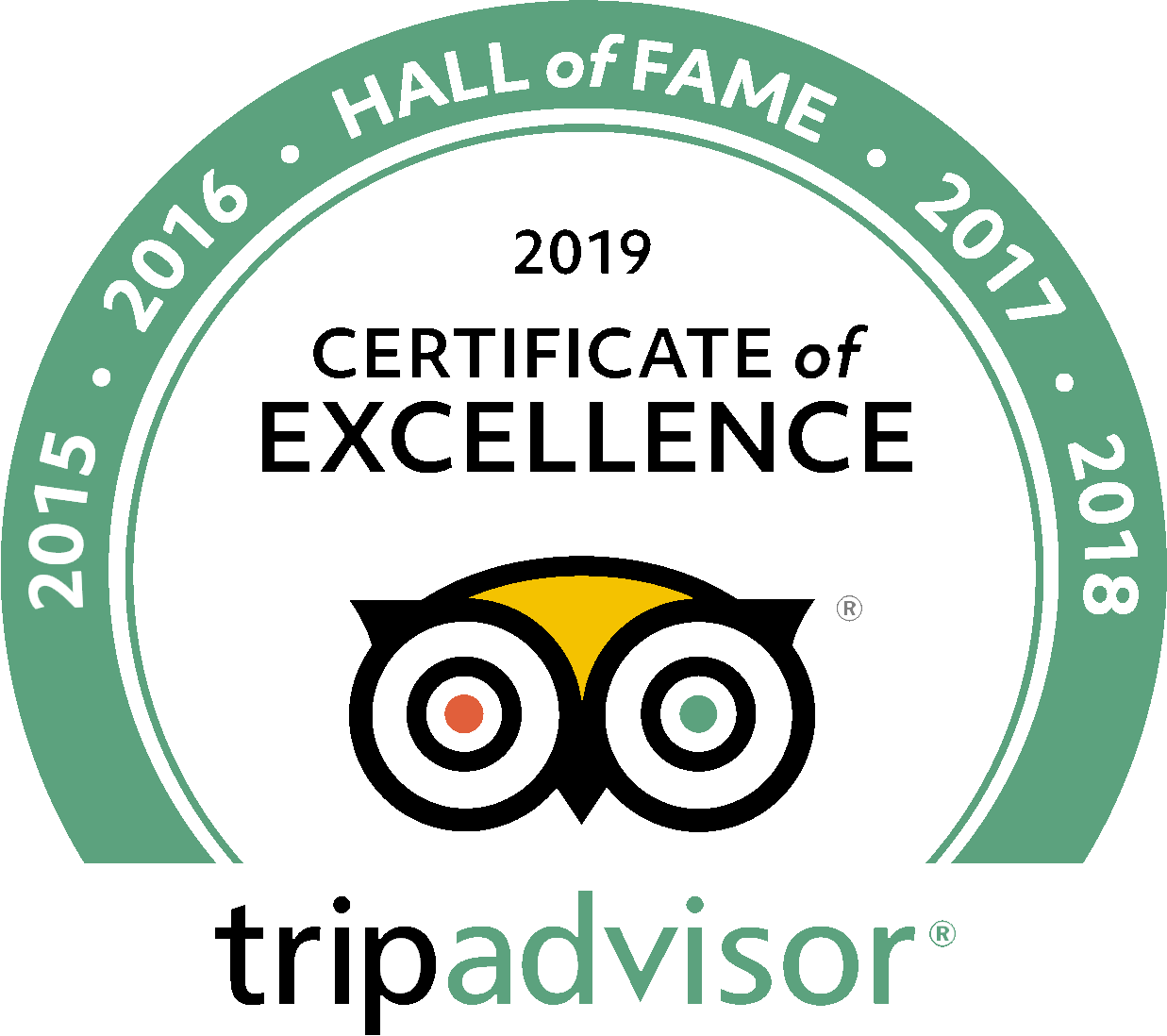 See what people are saying
169 total reviews
Leave a review
Average customer rating
4.91 / 5 based on 169 total reviews
Excellent Tour
Tour was great, the guide was excellent in going through and explaining the various sights. She had very good knowledge in what she was doing. One particular point that I would want to highlight is the headset system that was provided wasn't great (problems hearing hat the guide was saying occasionally). Although I understand that it was not the guide's fault as she tried her best to provide clear explanations and resolve the technical issues with the headsets. Not sure if it's allowed but a suggestion is maybe the company can provide your own better headsets instead of having to use the ones provided by Sistine Chapel/St. Peter's Basilica. Overall very pleased with the tour and tour guide. Thank you! We would definitely recommend this tour to our friends.
Amazing Vatican City tour
The Roman Guy made it really easy to connect, locate and take the tour. All well coordinated and organized. Great tour guide, tons of stories. I would use this company again.
Reviewed by
Sherry Mooney
Great tour - very informative
We would like to thank Irene for a great tour - and for guiding us through a very busy and packed Vatican Museum. We thought she did an amazing job; with loads of back ground information. There were a few issues however on this tour; The headsets were picking up the frequencies on which other tour operators were using. This led to a few replacements of receiver packs. We were told however that this issue is reoccurring and is the responsibility of the Vatican. The other issue we encountered on this tour was the sheer number of people in the Vatican and expecially the sistine chapel. People were instructed not to talk and or take photos as this is a holy place - however when we entered, we entered into a very overcrowded and loud chapel in which people were talking and taking photographs - which took away the speciality of our moment. We could not enjoy, absorb, experience this amazing place as many people disregarded the rules and experience of others. Very disappointing! Irene however looked after us and guided us through St Peter's Basilica and done an amazing job! I could not have enjoyed this tour without this guide. Thank you Irene Kind Regards Leo & Brian
Frequently Asked Questions
Where to meet?
In front of Caffé Vaticano on Viale Vaticano, 100. This is across the street from the Vatican Museum Entrance. A representative will be there holding a sign with our company name on it.
What to bring?
The Vatican dress code dictates you cover your knees and shoulders. If you do not meet the dress code, you may be denied entry! No need to dress like the people living there, covering your knees and shoulders is sufficient. Wear comfortable shoes.
Q: Is there a dress code to enter the religious sites on this tour?
A: We ask both men and women to cover knees and shoulders, otherwise you may be refused entry to religious sites and miss out on a portion of your tour. We understand the summers in Rome can be hot, so a great alternative is to bring a shawl/scarf/sweater with you. That way, you can cover your knees and shoulders when necessary.
Q: Will the Vatican Museums be crowded during this tour?
A: The Vatican is often slow in the late afternoon, but there is a chance the museums may be crowded while we are inside.
Q: Does the Vatican ever experience unexpected closures?
A: During State visits or special religious events, parts of the Vatican may be closed unexpectedly. If an area normally covered on a tour is closed, our guide will still provide explanations of the closed areas from outside. Plus, we will show you an extra site or gallery to compensate.
Q: I have some doubts about my mobility. What do you suggest?
A: If you have any doubts about your mobility, we strongly suggest you take a Vatican Private Tour.
Q: Is there a way to see the Vatican without a guided tour?
A: Of course. Click here for skip the line Vatican tickets.
Q: Does this tour always visit every artwork listed?
Often artwork undergoes restorations or is loaned to another museum as an exhibit. Our itinerary will include the stop if it is open to be seen. If not, we will add a substitute.
See more frequently asked questions