History of Christianity Tour with Vatican, Sistine Chapel, and Catacombs
Step back into Catholic history at the Roman crypts and skip the line to see the Vatican treasures
Want to explore the underground Roman catacombs and tour the Vatican City in just one day? This in-depth historical tour shows you the most iconic and important Christian sites in Rome and the Vatican! Join an expert local guide to visit the ancient burial tombs and incredible Capuchin Crypts, then skip the line to enter the fascinating Vatican Museums, Sistine Chapel, and St. Peter's Basilica. It's the ultimate journey through Rome's Christian history and present.
Capuchin Crypts
Catacombs of St. Callixtus
Ancient Frescoes
Appian Way
Vatican Museums tour
Galleries of the Candelabra, Tapestries and Maps
Raphael Rooms
Sistine Chapel
Explore St. Peter's Basilica
Bernini's Baldacchino
After meeting your passionate local guide at Piazza Barberini in central Rome, you'll take a tour of the amazing bone displays in the Capuchin Crypts. Next, you'll board your private, air-conditioned vehicle for the short journey to the Catacombs of St. Callixtus. After exploring the eerie underground tombs, you'll travel back along the Appian Way before being dropped at Piazza Venezia for your lunch break.
Head to the Vatican to skip the line with your guide who will show you the best of the Vatican Museums, plus the historic Raphael Rooms and Borgia Apartments, before you step inside the incredible Sistine Chapel. Finally, after a tour with your guide, you can explore the mighty St. Peter's Basilica independently for as long as you like!
Full-day Vatican & Rome Catacombs Tour Description
Your 8-hour tour includes:
Transportation to and from the Catacombs and Appian Way

Skip-the-line tour of the Capuchin Crypts and Catacombs of St. Callixtus

Skip-the-line entry to the Vatican

Guided tour of Vatican Museums, Raphael Rooms, and Sistine Chapel

Guided tour of St. Peter's Basilica

Super-knowledgeable English-speaking guide

Maximum group size of 15
*Because some of the sites on this small group tour are religious, knees and shoulders must be covered for both men and women at all times. This dress code is strictly enforced and should you not comply, you run the risk of missing parts of the tour. We know that Rome gets quite hot during the summertime - please consider bringing a shawl/scarf/sweater with you to cover your knees and shoulders when necessary.
Capuchin Crypts and Bones
Your first stop is a guided tour of the incredible Capuchin Crypts. This medieval crypt contains the skeletal remains of some 3,700 human bodies, believed to be Capuchin friars buried by their order. They were buried between the years 1500 and 1870, during which time the Roman Catholic Church permitted burial in and under churches.
The underground crypt is divided into six chapels: Crypt of the Resurrection, Crypt of the Skulls, Crypt of the Pelvises, Crypt of the Leg Bones and Thigh Bones, and Crypt of the Three Skeletons. Lit only by dim natural light seeping in through cracks and small fluorescent lamps, the crypt walls are elaborately decorated with skeletal remains.
Catacombs of St. Callixtus
Along the Appian Way is where the first cemeteries of Rome were built. It's here that you'll stop to see the above-ground cemeteries of the Catacombs of St. Callixtus. Then it's time to head underground to see extensive network of burial sites at one of the most popular catacombs in Rome.
Over time, these catacombs became the coveted burial place as prominent martyrs and pontiffs were laid to rest here. Your guide will lead you to the crypts filled with popes from the third century as well as an area with impeccably preserved paintings.
The Catacombs of St. Callixtus are typically closed on Wednesdays and sometimes close on other days too. Your guide will take you to another incredible catacombs site if your tour lands on one of these days.
The Appian Way and Aurelian Walls
Emperor Aurelian built a defensive wall around Rome during the third century to defend the city against invading barbarians. As you travel towards the Vatican, you'll pass the Aurelian Walls in your climate-controlled vehicle and see them up close. In addition, you'll walk a small stretch of the ancient Appian Way. Leading all the way to Puglia in Southern Italy, the Appian Way is one of the most important ancient Roman roads, connecting Rome to Magna Grecia—the area of southern Italy controlled by the Greeks.
This road was also the location of the crucifixion of 10,000 slaves during the revolt of Spartacus. Thankfully, you won't see any crucifixions today, but your guide will retell the story for you and make it come alive.
Highlights of the Vatican Museums
After you skip the line to enter the Vatican, you'll follow your guide through the Pio-Clementino Museum, Gallery of the Candelabra, Gallery of the Tapestries and Gallery of Maps. Admire the ancient Roman and Greek statues, the Flemish tapestries created by Raphael's students, and the gorgeous topographical depictions of Italy.
Based on painted maps by Dominican Italian friar Ignazio Danti, the Gallery of Maps is both beautiful and informative. Predating a unified Italy by nearly 300 years, the Gallery of Maps shows the length and breadth of the peninsula in the late 1500s. You'll hear the stories behind these treasures from your expert guide as the Vatican secrets are slowly unveiled to you.
Raphael Rooms and The School of Athens
Next on this unforgettable walking tour are the Raphael Rooms. These four galleries are dedicated to one of the true masters of the Renaissance, and you'll find his most famous painting School of Athens displayed here. Take in the stunning frescoes and hear how Pope Julius II commissioned the art, as well as the complex techniques used to create them.
Borgia Apartments
Down the stairs form the Raphael Rooms, these lavish apartments were commissioned and occupied by Pope Alexander VI, a member of the Borgia Family. The chambers were frescoed by Pinturicchio who was a contemporary of Raphael and studied under the same master Perugino. Pinturicchio was unique in his affinity for embedding jewels below his painting to present an effect of three dimensions. The Borgia Apartments also contain the depiction of Native Americans by Europeans.
Michelangelo's Sistine Chapel
Towards the end of your Vatican tour comes one of the most celebrated and impressive works of art in the history of Western Civilization. The Sistine Chapel is Michelangelo's true masterpiece. Take a moment to look up and appreciate the vast amount of depth and detail across the massive ceiling, where you'll see the famous Creation of Man and the Last Judgement. The Sistine Chapel is a place of worship and holiness therefore no talking is allowed inside. Before entering, your guide will explain the amazing work and its significance as well as providing a map/guide.
St. Peter's Basilica
After you've enjoyed your time at the Sistine Chapel, you'll follow your guide through the passage to St. Peter's Basilica and bypass the re-entry line. This famous church attracts millions of visitors each year whether they are faithful devotees, members of a wedding party, or just interested in touring the incredible interior. You'll see famous pieces of art by Bernini and Michelangelo and stand under the massive dome as you listen to your guide share stories about its history.
Please note that St. Peter's Basilica is closed on Wednesdays for the Papal Audience and can occasionally experience other unexpected closures. If this happens, your guide will make up the time at other areas within the Vatican.
What you get with this tour
Transportation to and from the Catacombs and Appian Way
Skip-the-line tour of the Capuchin Crypts and Catacombs of St. Callixtus
Skip-the-line entry to the Vatican
Guided tour of Vatican Museums, Raphael Rooms, and Sistine Chapel
Guided tour of St. Peter's Basilica
Super-knowledgeable English-speaking guide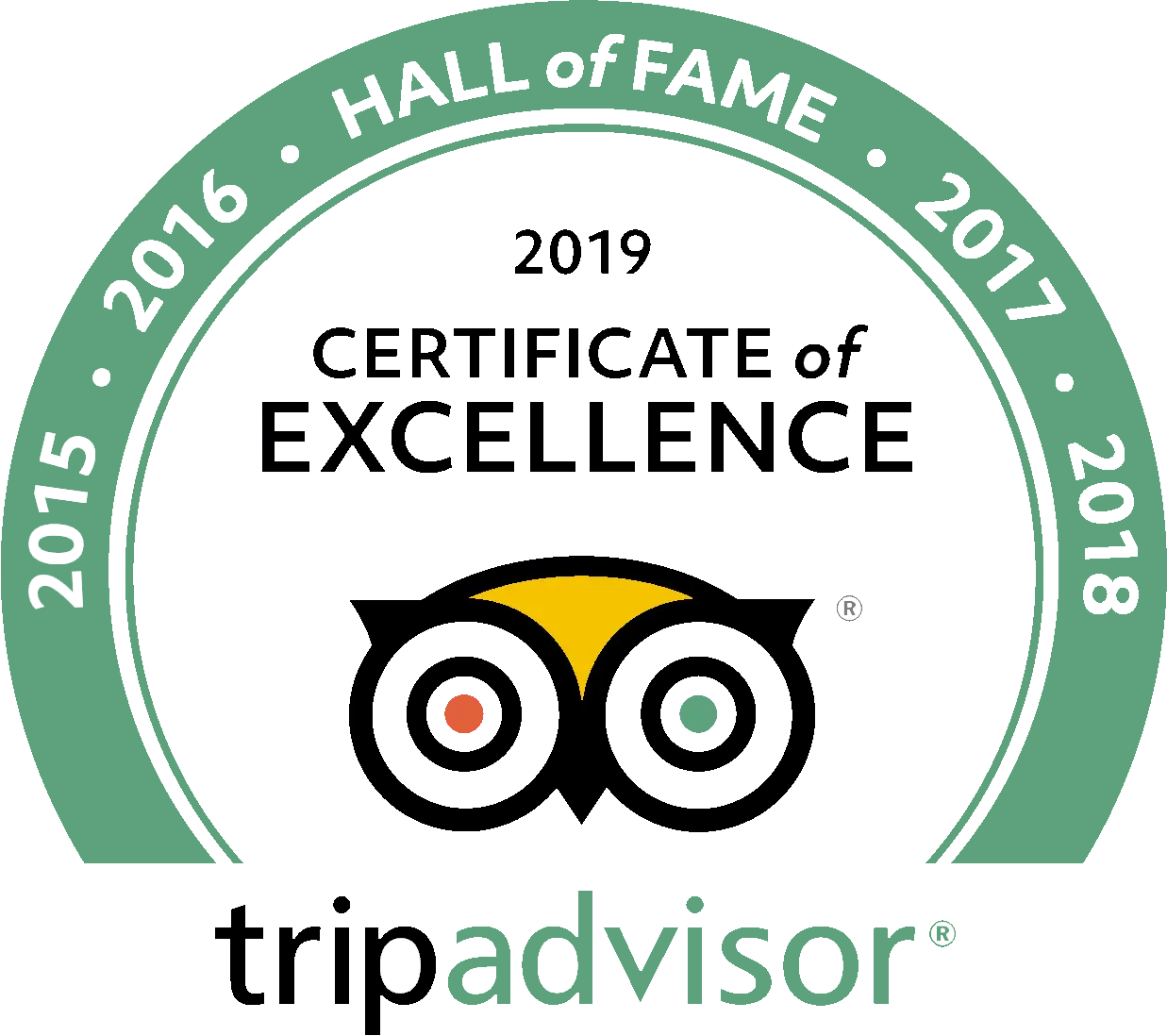 See what people are saying
10 total reviews
Leave a review
4.8/5 (based on 10 reviews)
Great tour
Reviewed by
Sally Bassett
Well conceived and well organised
Misleading info, but good tour guides
Reviewed by
Charlotte Barker
This is actually a combo tour of 2 different experiences… resulting in a few logistical issues. First, the start time of this tour said "9:30" however the voucher for the catacombs tour said "10" we showed up at 9:15 just in case but wish we hadn't, since we didn't actually get going until 10:30. This was because another person was doing a different combo of the catacombs and colosseum, however his vouches had been incorrect so he had gone to the colosseum first. This was totally The Tour Guy's fault. As a result we had to wait for a taxi to bring him over to our starting point. The Crypts and bones were very unique, but you end up using the museum recorded audio tour, not the guide you paid for with the Tour Guy. After the crypts we were put in 2 taxi vans over to the catacombs. Luckily, the guide was in our taxi and we got a little more info, but the other car didn't receive this at all. The catacombs must be entered with the catacomb guide, and again not with the tour guy guide. As a result we really only had the guide for a few minutes of background. The main draw to this portion of the tour was basically someone arranging all the transport, which probably you could do yourself for cheaper to be honest. We then had to get ourselves from across town to the Vatican which was pretty frustrating… because when you book a day tour you expect that transport to be included. The Vatican was pretty miserable- hot and crowded. The tour guide spent most of the time giving very surface level detail about Vatican / Rome and not much on the actual works of art we were seeing. Again the company did not take into account the amount of time it takes to get through the lines (even though this is allegedly a skip the line tour) or security. They should have allotted at least an hour longer for this Vatican museum experience. If I did it again I'd likely use a private tour in the early morning. We were also very disappointed to find the dome had shut early that day so we were unable to climb to the top.
A Very Good Friday
Reviewed by
Joy M Lapseritis
We booked 5 people for the History of Christianity tour of the Capuchin crypt, Appian Way, Catacombs, and Vatican museum & Sistine Chapel. In total, the tours were great. The only slight glitch was that we thought this was a single, 8-hour continuous tour with a break for lunch; however, this was really 2 separate tours and we were responsible for teleporting ourselves across the city while also eating lunch - not what we had in mind! Fortunately, the drivers from the morning at the catacombs helped us sort out the situation and we arrived on time if not relaxed and refreshed. Clearly, the people employed by The Roman Guy are masterful troubleshooters who care that the people on their tours enjoy the city, and they succeeded with our family! We met Fiona, a native English speaker and longtime resident of Rome, and another small family by the Piazza Barberini for our morning tour of the catacombs. Our start was delayed 15 minutes which was well communicated in advance and helpful given we were still a little jetlagged. We started with a short tour of the Capuchin crypts which was fascinating if strange and a nice beginning. We were then transported in a very nice small bus and a Tesla outside the city gates up the ancient Appian Way (beautiful!) and to one of the catacombs. This was a highlight, although the site rules required that Fiona couldn't attend with us, as the catacombs have their own guides that know the place well and keep each small group on schedule for safety and to alleviate bottlenecks. Nonetheless, Fiona was a welcome addition, adding fun personal touches throughout the morning. Her humor was approachable and fun and made us feel like a knowledgeable friend was showing us around with a personal touch. When we arrived outside the Vatican museum, Catalina was gathering the tour group and tending to some guests who were quite perturbed that their plans weren't going as expected. While we don't know exactly what they were complaining about, Catalina was empathetic to their plight but unable to change the circumstances to their satisfaction. They departed and she was upset that she couldn't help them; slightly rattled but professional, she took a moment to gather herself before turning her attention to the rest of us. Note to future guests: always be sure to bring your COVID vaccination cards with you! Note to TheTourGuy: when guests ask what they need for the day, tell them to carry their vaccination cards! Throughout the remainder of the afternoon, Catalina was delightful and a wealth of knowledge about all things art history. Our tour was given in perfect English and she offered both foundational information and more advanced details. She made everyone feel welcome, answered our questions, had lots to say about the museum collection and Sistine Chapel, and maintained her enthusiasm for over 3 hours on Good Friday afternoon! This was a very long and busy day in which 2 teens, 2 parents, and a grandparent felt well entertained and educated at the end of it all. Grazie, Catalina & Fiona!
Frequently Asked Questions
What to bring?
Please wear comfortable shoes and clothing that covers your knees and shoulders or a shawl to meet requirements for entering religious sites.
Is there a way to see the Vatican without a guided tour?
Of course. Click here for skip the line Vatican tickets.
I have some doubts about my mobility. What do you suggest?
If you have any doubts about your mobility, we strongly suggest you take a Private Vatican Tour and Private Catacombs Tour so your needs can be better accommodated.
Does the Vatican ever experience unexpected closures?
During State visits or special religious events, parts of the Vatican may be closed unexpectedly. If an area normally covered on a tour is closed, our guide will still provide explanations of the closed areas from outside. Plus, we will show you an extra site or gallery to compensate.
Will the Vatican Museums be crowded during this tour?
The Vatican is often slow in the late afternoon, but there is a chance the museums may be crowded while we are inside.
What catacomb does this tour visit?
Usually the Catacombs of St. Callixtus, although if there is any closure we will substitute with another catacomb site nearby. Please note that the Catacombs of St. Callixtus are typically closed on Wednesdays.
Will we see bones?
Yes! This tour visits the Church of Santa Maria della Concezione which houses a 17th-century ossuary under it. There you will see the bones of around 4,000 Capuchin friars!
Why doesn't this tour run on Sundays?
The Vatican Museums are closed on Sunday.
Why does my kid 6 or under have to pay? C'mon!
Sorry about this. We're parents too and we understand! Unfortunately, they must be seated due to traffic regulations so they take up a seat in our vehicle. We even bring a car seat for children who require one. If it makes you feel any better, we don't make money off your kids for this tour.
Is there a dress code to enter the religious sites on this tour?
We ask both men and women to cover knees and shoulders, otherwise you may be refused entry to religious sites and miss out on a portion of your tour. We understand the summers in Rome can be hot, so a great alternative is to bring a shawl/scarf/sweater with you. That way, you can cover your knees and shoulders when necessary.
What to bring?
Please wear comfortable shoes and clothing that covers your knees and shoulders or a shawl to meet requirements for entering religious sites.
Is lunch included on this tour?
No, lunch is not included. Your catacombs guide will drop you at Piazza Venezia with several great recommendations of places to eat.
Does the transportation also take us to the Vatican?
No, you'll be dropped at Piazza Venezia after your catacombs tour. After your lunch break, make your way to the Vatican meeting point on your voucher for the second part of your combination tour.
show more frequently asked questions