Christmas in Italy is all about the light shows, religious traditions, and decadent shopping. The Eternal City is the best city to experience that Italian festive flare. After all, since Rome is such an important city to the Christian faith, Christmas is an extremely interesting time to visit the city. If you've decided to "do as the Romans do," we've listed everything you need to know about spending Christmas in Rome!
---
Pro Tip: Planning a holiday trip to Rome?  Bookmark this post in a "Rome Christmas" folder so you can circle back too easily. We also have a great post about spending Christmas in Florence.
Planning Ahead for Christmas in Rome
If you are planning on spending Christmas in Rome, book everything in advance! Christmas through New Year' is the high season, everything is open, and everything books up months out. From Dec 24th until Jan 5th you are looking at the same number of visitors as the summer so be prepared for high season rates and book ahead.
Restaurants
Therefore check out our list of the best restaurants in Rome by attraction and reserve in advance!
Hotels & Accommodation
Expect to pay the same rates as the high summer season in Rome and definitely book in advance. If you are shopping for a particular room typology or adjoining rooms, consider booking 3 or so months out. For more information on the best hotels and where to stay, take a look at our articles on Rome accommodation.
Tours & Activities
Same as hotels and restaurants, the best tours sell out quickly. You are going to want to visit at least the Colosseum and the Vatican during your visit and a guide is the best way to go. They will elevate your experience and make it much more memorable. You can see our Vatican tours and Colosseum tours as well as the rest of our Rome tours.
Worship Events on Christmas Eve in Rome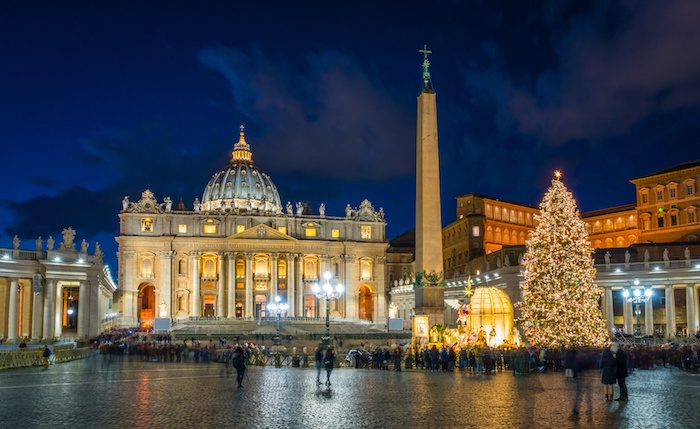 Christmas Eve Mass at the Vatican is the most popular place for worship. If you'd like to book a seat for the inside of the Basilica, you must book very far in advance. These tickets are very hard to come by. However, you get to sit or stand with people from all over the world coming together to watch the Pope.
You can also return to St. Peter's on Christmas day at noon when the Pope gives his Christmas Day Urbi et Orbi speech and blesses the crowd. He only does this on Christmas and Easter, so expect large crowds. Looking for fewer people? Head to the Basilica of Santa Maria Maggiore, one of the oldest churches in Rome.
What is Rome Like At Christmas?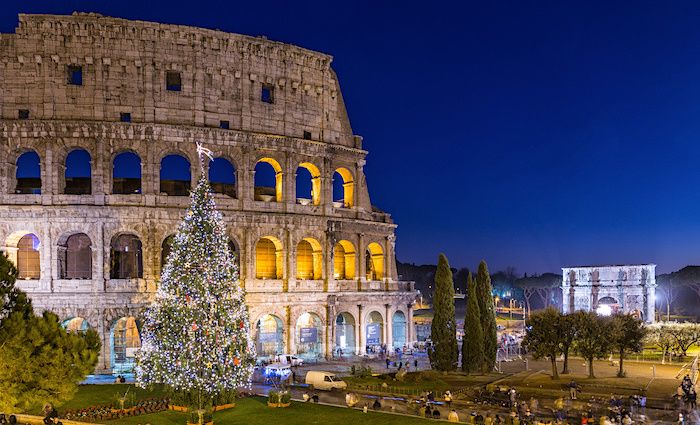 The week leading up to Christmas will be quiet with very few tourists in town. I would say things start really picking up from the 26th and through the New Year. This makes sense because many tourists will enjoy Christmas with their families in their hometowns throughout the world and then venture to the Eternal City for the New Year.
Therefore, surprisedly for Christmas Eve and Christmas Day you won't find nearly the crowd as you will see even a few days later. From the 26th the crowds really start to pick up and of course culminate over New Years time.
As in most European Catholic countries, Christmas is usually spent with family. Keep reading to find out the various events that are going on in Rome during this period. It is definitely not a boring time and there are many activities happening. Enjoy!
Nativity Scenes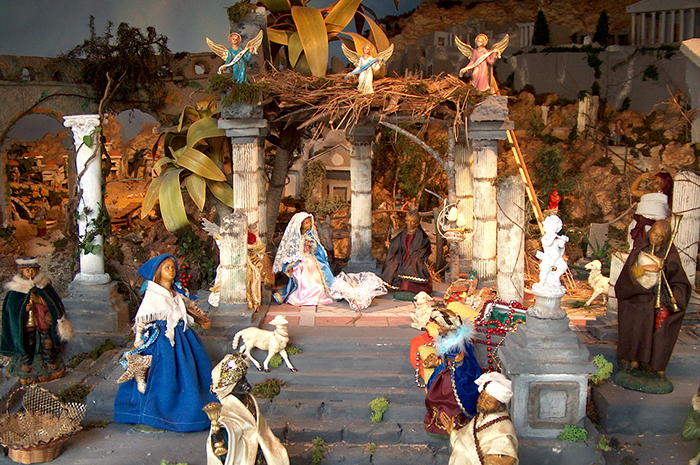 Few things describe Italy at Christmas better than nativity scenes, or "presepi." It is said that in 1223 St. Francis of Assisi created the first nativity scene, and since then, the tradition has remained strong.
You will see presepi in every church around the holidays, as well as most shop and bakery display windows. An impressive, life-size display will be in St.Peter's Square next to the Christmas tree.
Popular Rome Tours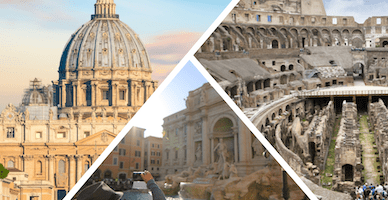 Best Selling Tour
Rome in a Day Tour with Colosseum and Vatican Museums

The best way to get your bearings all in one day. Visit the Sistine Chapel, Colosseum, Trevi Fountain, and more with a licensed and fun English-speaking tour guide. They'll add tons of insights and make the entire experience so much more memorable. Also, you'll get a feel for the city so it's great on one of your first days in the city. All admissions and transport included although there will be a lot of walking.





See Prices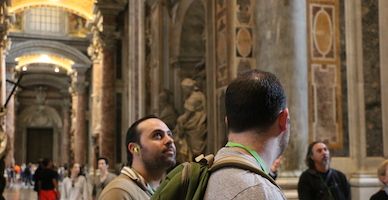 Best Price!
Skip the Line Vatican Tour with Sistine Chapel & St. Peter's Basilica
One of our most popular Vatican tours since it is such an amazing value. Skip the line to get inside with a super-knowledgeable English-speaking guide that will bring the museum to life. Stories of the artists, popes, conspiracy, love, and of course tragedy! Admissions included.





See Prices
Christmas Markets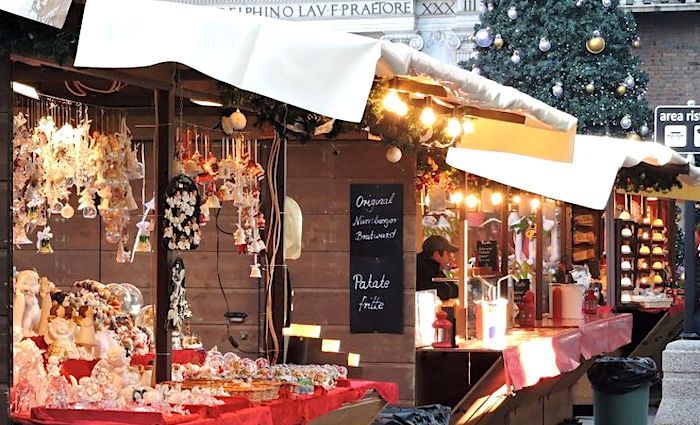 Via del Corso is fun to see for the never-ending Christmas lights, but there's more to explore! Streets vendors will line the busy squares, like Piazza Navona and Campo de' Fiori, where you can buy unique handcrafted gifts.
There is also a Christmas market in Piazza Navona. It is not as full of vendors as it used to be, but you can still find treats and treasures.
The Mercato Monti is another great market where Romans frolic to around the holidays. If you're looking for a special event, head to Wave Market at Lanificio. Think vintage and handcrafted accessories, jewelry, clothes, and even funky and trendy home décor.
Christmas Concerts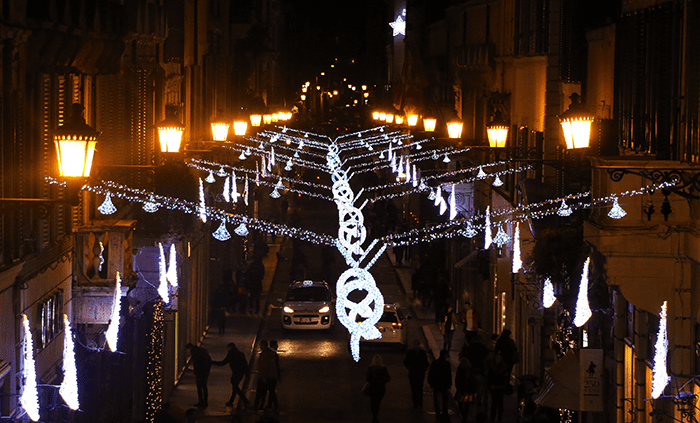 Listening to classical music by local musicians in some of the most beautiful churches in the world is an unforgettable experience to have in Rome during Christmas. The main churches that put up concerts every year are Chiesa di Sant'Antonio dei Portoghesi, Santa Maria ai Monti, and Sant'Ignazio.
Check out the Conciliazione Auditorium near the Vatican for their schedule of holiday concerts. It is not uncommon for school groups or adult choirs to casually gather in Piazza Navona. You may not find signs or schedules, but while wandering around the city, you're bound to stumble upon a surprise concert!
Traditional Christmas Food in Rome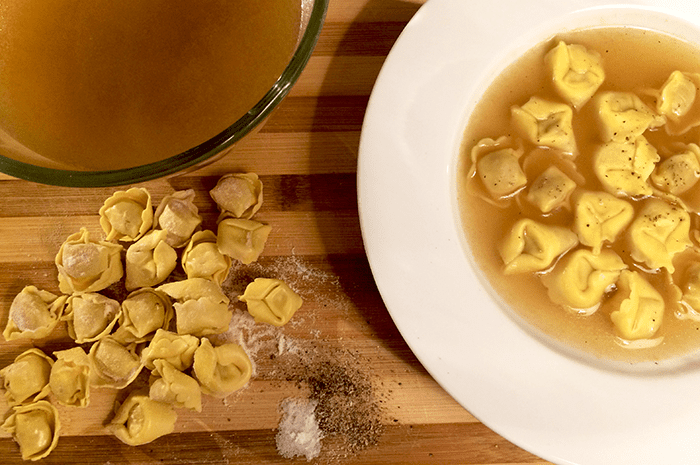 It's not difficult to find local Roman hotspots offering special menus around the holiday season. There is a misconception buzzing around town that everything shuts down at Christmas. That's actually false!
Skip the tourist traps and go for one of these locally approved restaurants in Rome that serve traditional Roman food. The different traditional Italian Christmas foods vary depending on the day of the celebrations.
Christmas Eve is all about the fish in Italy, while Christmas Day traditionally starts with a tortellini soup followed by meat.
Popular Vatican Tours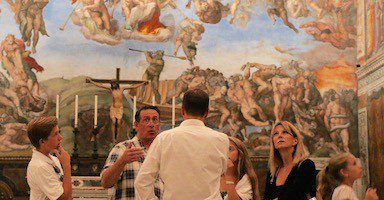 Best Selling Tour
Privileged Entrance Vatican Tour with Sistine Chapel
This our most popular and longest-running Vatican tour to date. It enters the Vatican City & Museums an hour before the public opening and visits the Sistine Chapel as it opens. Admissions are included and our English-speaking guides do a wonderful job bringing the museums to life! Admissions included.





See Prices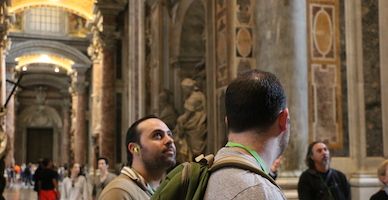 Best Price!
Skip the Line Vatican Tour with Sistine Chapel & St. Peter's Basilica
One of our most popular Vatican tours since it is such an amazing value. Skip the line to get inside with a super-knowledgeable English-speaking guide that will bring the museum to life. Stories of the artists, popes, conspiracy, love, and of course tragedy! Admissions included.





See Prices
Things to do in Rome on New Year's Eve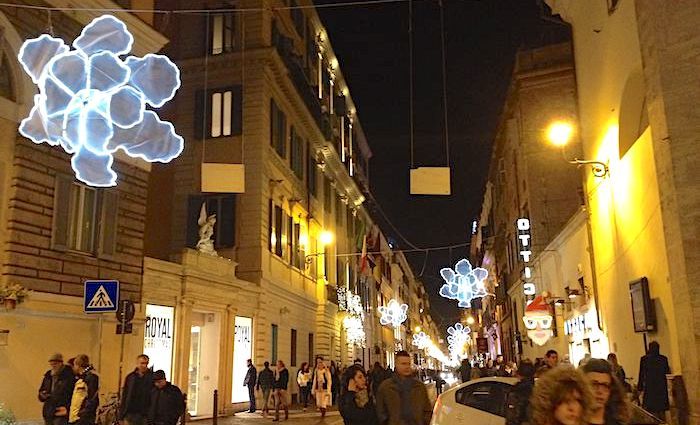 New Year's Eve Celebrations
If you extend your vacation to New Year's Eve, Rome won't disappoint you in terms of entertainment! The tradition in Italy is to have a special New Year's Dinner called "cenone". For this reason, many restaurants will offer special menus and rates. It is best to call and book your favorite culinary experience.
After dinner and some drinks, Romans usually go out to watch fireworks at midnight. The main city-sponsored public event on New Year's Eve will be a show at Circus Maximus starting at 9:30 pm. The Catalan dance company "La Fura dels Baus" will perform dance and circus shows. After midnight, welcome the new year with a live DJ set.
New Year's Day Activities
January 1st is a Catholic holiday, called Solemnity of Mary. On this day, you can attend the Angelus at noon in Saint Peter's Square. Most shops, restaurants and sights will be closed on New Year's Day. However, these are some musical performances which will be open to attend:
---
I Want More Italy!