Virtual Private Tour with Local Expert Guide
Host an online virtual tour of your very own at locations around the world!
This Private Virtual Guided Tour is designed to create a fun, memorable, and educational event with your very own guide. Whether it's a corporate event, family reunion, birthday party, or another event, touring the Ruined City of Pompeii or learning the history of Versailles with your very own expert will bring your group closer together. Each webinar is packed with photos, videos, polls, and a fully interactive chat function which makes each one anything but a lecture video.
Tour Details
Choose From Destinations Around Europe and the World
Interactive Polls and Quizzes, Fun for All Ages
Live Chat with Your Guide
Learn About Art, History, and Religion
Ancient Times to Modern Day
The Story Brought to Life!
Experience a Place Exclusively Available with a Private Tour
World Renowned Locations
Click here "show full description" so see tour options. Just let us know at checkout in the comment box which one you choose.
Do you want to spend an hour with one of our top guides, learning about the Colosseum and Roman History? Or are you interested in learning about the best Renaissance art gallery and the priceless works inside? Or perhaps you want to learn the ins and outs of Gaudi the man and his works across Barcelona? Choose one of the many destinations from across Europe that sparks your curiosity and be absorbed into the history and culture of the place.
This 60 minute online virtual tour includes:
A Licensed Local Guide

A 60 minute virtual interactive tour of the destination of your choice

Virtual platform and event link supplied by The Tour Guy

Space for up to 200 participants per tour

Live Q&A with your guide throughout the tour
Exclusive Tour for Any Event
Choose from the list of our most popular virtual tours or select one exclusively available as private tour. At the time of checkout, please let us know which tour you would like and we'll do our best to make it happen. In the unlikely event that tour is not available for your date, we'll work with you to find an alternative tour or time. Perhaps you're even interested in a place you don't see listed? Please let us know and we might even be able to make it happen for you. Afterall, tours are our speciality!
Select Your Next Great (Virtual) Destination
Gladiators, the Colosseum, and Crazy Emperors: Ancient Rome Virtual Tour

Michelangelo & Papal Rivalry: Vatican & Sistine Chapel Virtual Tour

Roman Catacombs and the Appian Way: Early Christian Tombs, Bones and More

Vatican Special: The Secret Rooms of the Vatican

Caravaggio and Bernini: Two Very Different Geniuses: Borghese Virtual Tour

Caravaggio: The Artist, the Revolutionary and Trouble Maker Virtual Tour

Life and Decadence Forever Preserved in Ash: Pompeii Virtual Tour

World's Great Destinations: Capri Virtual Tour

The Secrets Behind the Birthplace of the Renaissance: Florence Virtual Tour

Golden Mosaics, Winged Lions and the Floating City: Venice Virtual Tour

Behind the Mask in Venice: Carnival & the Man Who Made It Famous, Casanova

Adults Only: Risqué Rome: Sex, Vices, and Sins in the Ancient Empire

Napoleon's Personal Treasure Trove: Louvre Virtual Tour

Paris: The City of Lights from Ancient Times to the Fire of Notre Dame

Marie Antoinette: The Rise and Death of Versailles Virtual Tour

A Labyrinth of Bones below the City: Paris Catacombs Virtual Tour

Normandy beaches and Mont-Saint-Michel Castle Abbey Virtual Tour

Impressionism and the Golden Age of Art: Musée D'Orsay Virtual Tour

The Dark Side of the City of Lights: Crimes and Legends in Paris's History

A Labyrinth of Bones below the City: Paris Catacombs Virtual Tour

Gaudi, the man who put his city on the map: Barcelona Virtual Tour

The Queen, the Royals and the Empire: Historic London Virtual Tour

Pyramids, Dynasties, and Power: Ancient Egypt Virtual Tour

Ghosts and Ghouls of London through the Ages

World's Great Destinations: Ireland Virtual Tour

The Magical World of Harry Potter: Edinburgh Virtual Tour

The Life of Leonardo Da Vinci

Exploration of Latin America Through its Exotic Fruits

Grandfather of Impressionism, Monet & His Inspiration: Giverny Virtual Tour

India's Largest Street Art Colony: Colorful & Inspiring Virtual Tour

19th Century Splendor of the Imperial City: Budapest Virtual Tour

The City of 100 Spires: Prague Virtual Tour

World's Great Destinations: The Pink City of Jaipur Interactive Virtual Tour

Ancient Sites and Hidden Mysteries Virtual Tour of Athens

Detailed Virtual Louvre Tour and Its Collection of Sculptural Masterpieces
All Start times are listed in US Eastern Time. You can use this timezone converter tool to verify what the start time is in your city. Change the city on the right to "New York" and insert the time you are considering. The tool will compute what time that is in your location. Then, select the available time that works best for your event.
What you get with this tour
Exclusive expert guide for a memorable and engaging experience for your group!
Flexibility to create your own event!
A 60-minute virtual interactive tour of the destination of your choice
Virtual platform and event link supplied by The Tour Guy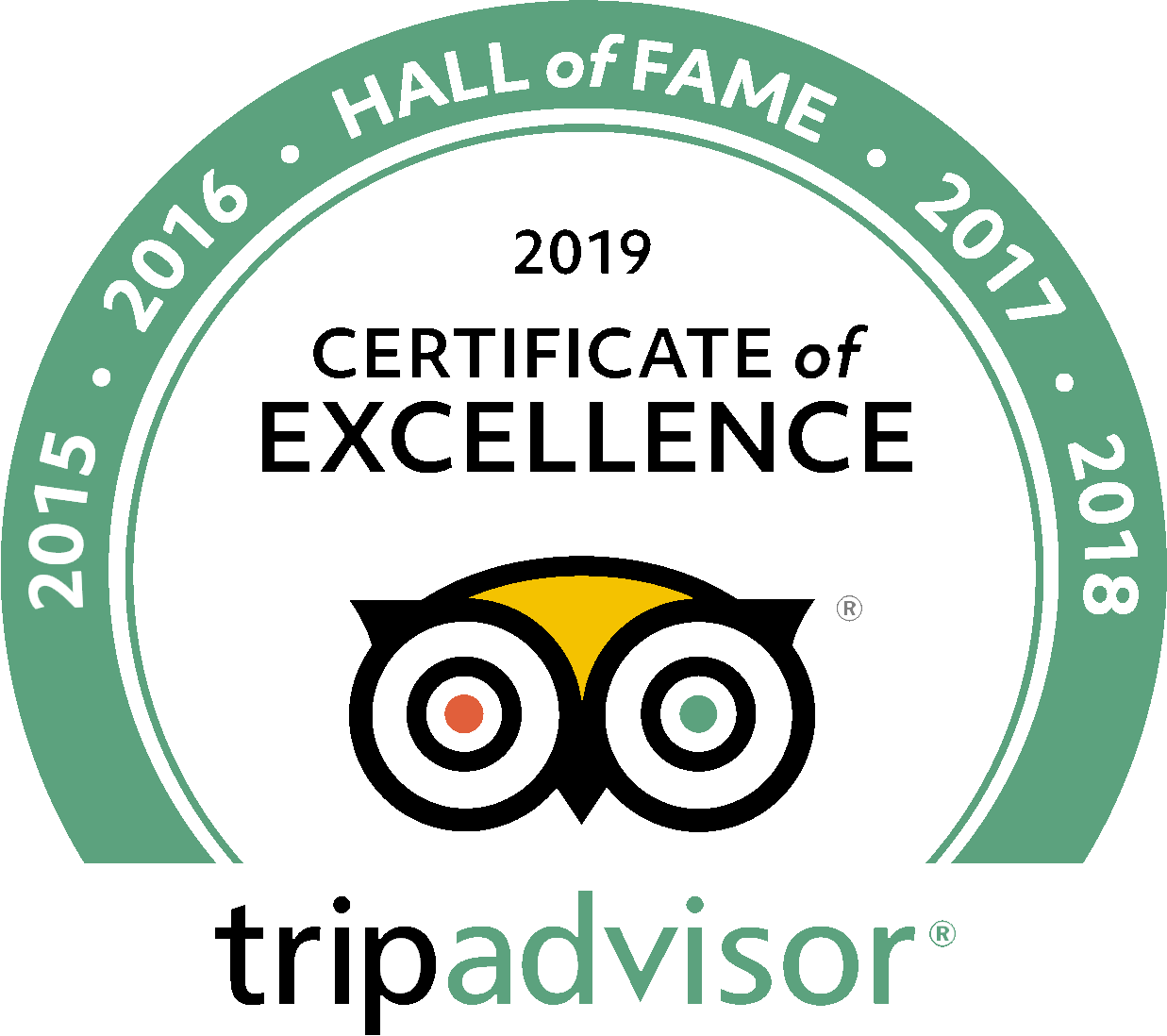 See what people are saying
11 total reviews
Leave a review
Average customer rating
5.00 / 5 based on 11 total reviews
Inspiring Tour of Capri with Franco!
I worked with The Tour Guy to set up a private tour of Capri for Florida Tech alumni, and we all really enjoyed the entire experience. Our tour guide Franco was informative and funny, and he provided engaging polls throughout the experience to encourage conversation and participation. He also stayed up until 2:00am Italy time to provide the tour for the group of us in the United States, so we were extra grateful for his time and expertise. He also shared four traditional recipes from Capri that we could make at home to really bring the island into our homes. A wonderful experience and I can't wait to visit in person!
Reviewed by
Jillian Leclerc
Virtual Work Vacation
Our group of 11, spread across the US, would have typically gathered for a 3-day long meeting. With the pandemic we are unable to travel or see each other face to face. This was a great way to celebrate our success last year, and spend an hour together in Venice! The group loved it and our tour guide Federica was wonderful! Will be planning another trip!
Reviewed by
Lisa Hallmark
Franco is the #1 Virtual Tour Guide
Franco did an awesome job on our private groups virtual tour. The pictures, explanations, and polling kept all participants engage. Many of us are ready to travel to Pompeii, now!
Frequently Asked Questions
Where to meet?
What to bring?
Can I cancel or make changes?
Virtual Tours are nonrefundable, but we are able to reschedule with 24 hours advance notice.
What time are the tours?
All tour times are listed in US Eastern time are listed at varying times to fit your schedule and the guide's.
What are the minimum computer requirements?
All you need is access to a good internet connect, desktop, laptop or ipad are recommended for screen size. Casting to a TV should work as well.
What online platform do we use?
It called BigMarker and works great for large and small group presentations.
Can I cancel or make changes?
Virtual Tours are nonrefundable, but we are able to reschedule with 24 hours advance notice.
Do I need a webcam / Microphone? Will other people be able to see me/hear me?
Only if you want to. Neither are required and there is a built in chat function.
What age group will be best suited for this experience?
We welcome those of all ages, there will be certainly be nothing beyond PG in most experiences, unless otherwise noted.
What is the base price?
The base price is the starting cost of having your very own private event with your personal guide and virtual room.
show more frequently asked questions