Use code SAVE5 when you buy 2 or more tours to save 5%
Free 24hr cancellation on small group tours!
Learn More
Skip the Line Vatican Tour with Local Trastevere Food Tour Combo
The Vatican, Sistine Chapel, then eat food!
Spending a few hours in an art museum can make you work up an appetite. On this tour, see the best masterpieces within the Vatican and satisfy your post-museum hunger pangs on a Trastevere foodie adventure.
Tour Details
Vatican Museums
Laocoön and His Sons
Nero's Bath
Galleries of the Candelabra, Tapestries and Maps
Sistine Chapel
Raphael Rooms
Borgia Apartments
St. Peter's Basilica
Michelangelo's La Pietà
Baldacchino by Bernini
Piazza Farnese
Pizza Bianca
Roman Street Food
Roman Pasta Dinner
Wine and Limoncello
Gelato
Did Michelangelo paint the Sistine Chapel on his back? Does Raphael's School of Athens live up to the hype? Is organic gelato an overlooked delicacy? On this Vatican and Trastevere food tour combo, you will not only seek out the answers to these questions, but experience Rome from the perspective of friendly and engaging guides. This 6-hour tour includes:
A friendly English-speaking guide
Skip the line Vatican tickets
A maximum group size of 18 (for Vatican tour)
A maximum group size of 12 (for food tour)
4 carefully selected stops with multiple tastings including wine
Sit-down dinner at a local Roman restaurant
Skip the Line Vatican Tickets
If you decide to visit the Vatican on a whim without a tour group, you are bound to wait in line for hours. With this skip the line tour, you will be able to swiftly enter the Museums with your group and guide, allowing you to make the most of your time at the Vatican.
Nero's Bath and Octagonal Courtyard
Wanna see a strain of marble that is so precious that it's impossible to recreate? Here's your chance. Your first stop with will the Pio Clementino Museum, home to iconic artworks such as Laocoön and His Sons, the Apollo Belvedere and the Belvedere Torso. Then, make your way into a rotunda with Nero's grand marble bathtub as its centerpiece.
Highlights of the Vatican
Walk through the Vatican's primary galleries with your guide and explore the Gallery of Tapestries, Gallery of Maps and Candelabra Gallery. Each of these galleries is known for something different, whether it's the jaw-droppingly huge tapestries created by students of Raphael, large marble columns, or topographical representations of Europe.
Raphael's School of Athens
What does the term "Renaissance Man" really mean? Often associated with Machiavelli or Leonardo, Raphael is also a shining example of this term. Raphael frescoed multiple rooms within the Vatican Museums, but most famously, he's known for the gallery that holds his name. Among other masterpieces, explore the School of Athens, the work he is most known for, which portrays all of the world's greatest mathematicians and scientists sharing their ideas.
Michelangelo's Sistine Chapel
And for the main event and maybe the reason you've decided to take a tour of the Vatican Museums, your guide will escort you to the Sistine Chapel. Covered in beautifully colorful frescoes with profound biblical meaning, you'll see Michelangelo's true masterpiece. You'll notice over 600 figures portrayed on the Sistine Chapel ceiling and walls. Since the Sistine Chapel is a sacred and silent place of worship, your guide will make sure to explain the walls and frescoes beforehand with a visual aid before you enter.
Please note: In order to enter the Sistine Chapel, both men and women must cover their knees and shoulders. Otherwise, you may be refused entry to this portion of your Vatican tour. We understand the summers in Rome are hot - a great alternative is to bring a shawl/scarf/sweater with you. That way, you can cover your knees and shoulders when necessary.
St. Peter's Basilica
On a regular visit to the Vatican without a guided tour, you must exit the Vatican Museums and join a separate line to enter St. Peter's Basilica. With us, this isn't necessary! Your guide will escort you right into the Basilica through a secret door in the Sistine Chapel. Once inside of the largest church in the world, visit the classic art pieces such as Michelangelo's La Pieta and Bernini's Baldacchino.
Trastevere Food Tour
After three hours in Rome without a snack, you must be feeling some hunger pangs. Not to worry, you're about to embark on an evening full of local delicacies, from street food to gelato. When visiting a city known for its cuisine, it's important to experience true local restaurants and not just convenient eateries in touristy hubs. This tour definitely satisfies that need.
Roman Bakery and Pizza
On your first stop, experience some delicious Roman pizza at a forni, or bakery. You may be expecting the typical sauce and cheese combo on heavenly toasted crust, but we are gonna go for something a little more local - pizza bianca. Often stuffed with delicacies like prosciutto and arugula, this olive oil flat bread will open up your taste buds for more mouthwatering treats to come.
Roman Street Food
Before sitting down for a traditional Italian dinner, try out some classic Roman street food. Head over to the Campo de Fiori district and try out some delicious filetto di baccala at Dar Filettaro.
Authentic Roman Restaurant
Finally, it's time for a relaxing sit-down dinner with incredibly Roman pasta. And, no Italian meal is complete without some vino to wash it all down. Your guide will explain the significance behind these dishes and allow you some time to sit back, relax and enjoy your meal. Like any good Italian meal, you will also get some Limoncello after dinner to cleanse your palate for dessert.
Best Organic Gelato in Trastevere
How could we do a food tour in Rome without gelato? Even if it's cold outside, the gelato we will take you to eat will still warm your heart. You may be overwhelmed with the selection of flavors, but your guide will help you pick the right one for you. Learn how to spot authentic gelato from touristy shops and try some of the best gelato in Rome.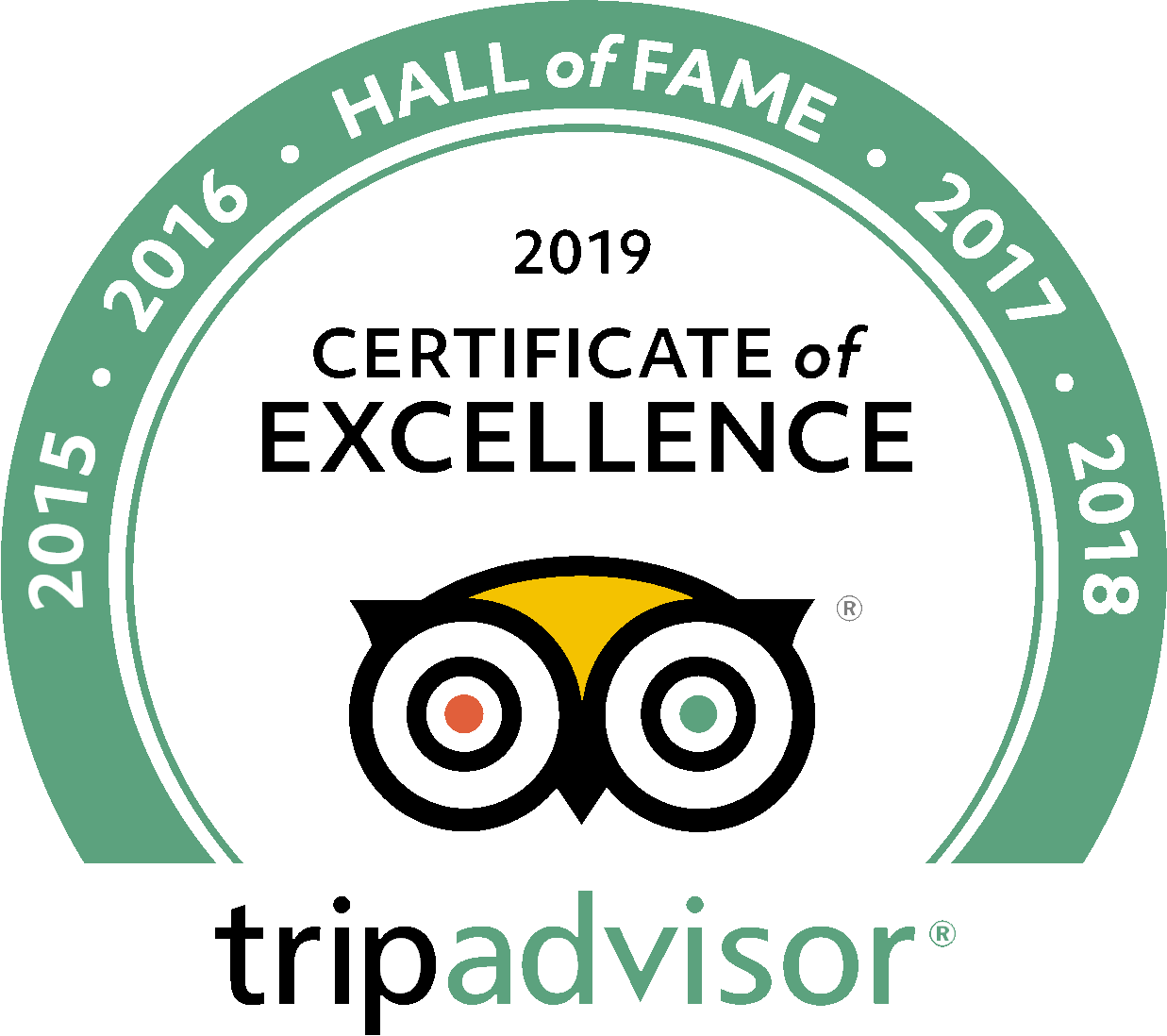 See what people are saying
2 total reviews
Leave a review
Average customer rating
5.00 / 5 based on 2 total reviews
Best Day of Vacation
This combination was exactly what I wanted. I was a bit worried of having to find two meeting points but The Roman Guy team was so helpful and answered all my questions. The food was great too!
Great day in Rome
We got the train in from Tuscany at 9:00 am and I wanted to really see the Vatican and of course eat well on our last night before flying back to Australia. What an afternoon/evening! I loved the Sistine Chapel but after 3 hours the wine was so necessary! Thanks Roman Guys
Frequently Asked Questions
Where to meet?
In front of Caffé Vaticano on Viale Vaticano, 100. This is across the street from the Vatican Museum Entrance. A representative will be there holding a sign with our company name on it.
What to bring?
Wear comfortable shoes because you'll be on your feet for the length of the tour. Also if you're wearing summer clothes because it's hot in Rome, bring something to wrap around yourself before you enter the Sistine Chapel or St. Peter's Basilica. Knees and shoulders must be covered to visit these sites.
Q: Is there a dress code to enter the religious sites on this tour?
A: We ask both men and women to cover knees and shoulders, otherwise you may be refused entry to religious sites and miss out on a portion of your tour. We understand the summers in Rome can be hot, so a great alternative is to bring a shawl/scarf/sweater with you. That way, you can cover your knees and shoulders when necessary.
Q: Will the Vatican Museums be crowded during this tour?
A: The Vatican is often slow in the late afternoon, but there is a chance the museums may be crowded while we are inside.
Q: Does the Vatican ever experience unexpected closures?
A: During State visits or special religious events, parts of the Vatican may be closed unexpectedly. If an area normally covered on a tour is closed, our guide will still provide explanations of the closed areas from outside. Plus, we will show you an extra site or gallery to compensate.
Q: I have some doubts about my mobility. What do you suggest?
A: If you have any doubts about your mobility, we strongly suggest you take a Vatican Private Tour.
Q: Is there a way to see the Vatican without a guided tour?
A: Of course. Click here for skip the line Vatican tickets.
Q: Does this tour always visit every artwork listed?
Often artwork undergoes restorations or is loaned to another museum as an exhibit. Our itinerary will include the stop if it is open to be seen. If not, we will add a substitute.
Q: First things first, how much wine do we actually get?
A: We promise at least 3 glasses, but in many places, it is served by the carafe which is the typical family style way in Rome. In this case, you can probably drink more, but don't overdo it!
Q: What if I have food allergies, intolerances or other requirements?
A: Please contact us in advance so we can do our best to accommodate your needs. We will work with our collaborators to provide you an alternative when possible.
Q: Do the tasting stops on this tour ever change?
A: Stops and tastings on this tour are subject to change due to seasonal/holiday venue closures. As the places we frequent on this Rome Food Tour are local institutions and family-run businesses, they can close at any time with very little to no notice. In this situation, your guide will take you to another nearby eatery.
See more frequently asked questions